Every beauty in life reflects colors. Our eye feels emptiness until we see something colorful. One of the best examples is flowers. Even we can say our garden is worthless until they are without fragrance. Today we talk about the most spectacular creation of God yep! the flowers and will find the rarest flowers in the world. The gorgeous one that enhances the glamour of our surroundings.
Sea Poison tree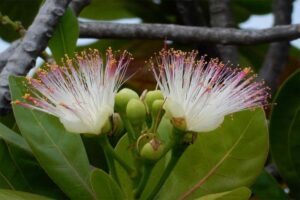 This tree famed by different names Fishposion or Sea Poison. Its included in the list of rarest flowers in the world. It habitats from Island of Indian Ocean and it's used for the decoration of shades in its native areas. The plant in middle-sized in height and leaves are narrow (length 20-40 cm approx)
(width 10-20 cm). All parts of the plant are extremely poisonous.
Read more: Top 10 deadly insects in the world
2. Lisianthus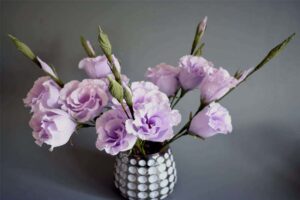 This rarest flower is really difficult to grow because its time taking and more attention but its great look is incremental for the bridal rooms.
The botany name is Eustoma grandiflorum and the common names are Texas bluebell, Eustoma, Lisianthus. It found in Mexico and South America. This plant needs full sun exposure and sometimes afternoon shades are great for them. It found in purple and pink colors.
Read more: Top 10 Weirdest looking birds in the world
3. Kadupul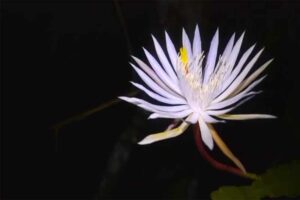 One of the rarest flowers of the world-famous as "Queen of the Night" Its beauty begins and ends in just a few hours and they bloom only once a year in Srilanka.
This is the most precious flower of the world its bloom spread a great fragrance and before dusk, it becomes wilted and needs a year to see a new one its petals are most like a white lily.
Read more: 7 Amazing and Extreme creatures
4. Chocolate cosmos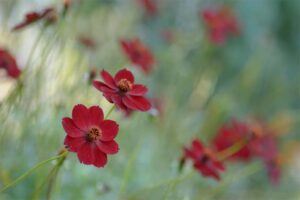 Do you like chocolates and its scent? This rare flower smell like chocolate and its reddish-brown color make it unique among all flowers it is loved by everyone by its attributes. It belongs to the cosmo species and vastly present in Mexico. Its is a medium-sized flower growing 40-60 cm tall. This flower is firstly discovered by a British seed Company.
Read more: 10 of the Weirdest Looking Monkeys
5. Hydrangea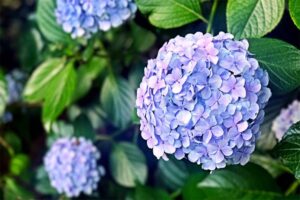 This flower is found in Asia, China, Himalaya, and Japan. Some of the shrubs and few are small trees but they need sunlight in the morning and shade in the afternoon. It uses to elaborate on the emotions.
Heartfelt feeling and sometimes the heartlessness. In short, it is part of rarest flowers in the world.
Read more: 15 Plants that are Poisonous to Animals
6. Jade vine/ Emerland vine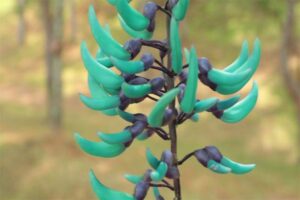 Jade vine/ Emerland vine is listed in 10 most rarest flowers in the world. Its belong to the pea family and abundantly available in Philippine. Its height is 18m and also known as Tayabak.
Read more: Top Beautiful Bat Species
7. Youtan Poluo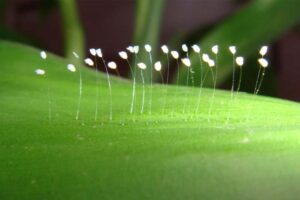 Rarest flowers are those that are not commonly available. If we look at the Chinese culture and their ancient traditions we will find they are not only different social customs but also nature blessed them with the fabulous things above-mentioned flower is one of them shrill threads with circles overlook like the eggs of lacewings The unique attributes make them most rarest flower in the world.
Firstly, It has blown after 3000 years.
Secondly, Botanist doesn't know its a fungus or a plant.
Lastly, eggs are 1mm of diameter means the tiniest structure.
It was found in 2010 in China when a woman saw under the washing machine and she told they blown and produce a fragrance.
Read more: 10 Astonishing cat breeds
8. GOLDEN PARROT'S BEAK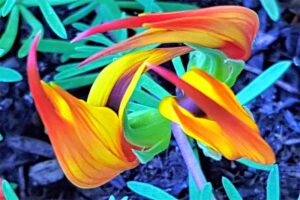 Do you like parrots that look like a flower or a rarest flower that have resemblance with the parrot?
This flower is the most rarest flower in the world because of its multicolor and stunning shape. They propagate by stem cutting. This flower is used as a decorative material on the walls.
Read more: Unique animals with interesting facts
9. Saffron crocus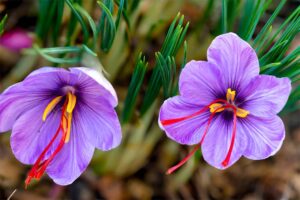 This extraordinary rarest flower belongs to Iran and its category is unique because it can use in the food in medicines it is famed as the most expensive flower of the world by its weight and its unique attributes. It has a vivid stigma and hay type fragrant.
Read more: 10 Crazy Facts about Sharks
10. Bleeding Heart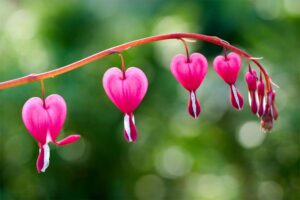 We discussed the most rarest flowers in the world and this flower is quite different because of its shape that looks like a beautiful heart. It blooms in spring, Its colors are red, yellow and pink.
In conclusion, Flowers have millions of species that are identified by the botanists and they have a strong impact nature some of them are rare and some are rarest flowers in the world but they spread peace and love among the people.
Read more: Top 10 Most Amazing Animals in the world