Iceland's rugged terrain and breathtaking landscapes make it the perfect destination for hikers. From glaciers and waterfalls to hot springs and volcanoes, the country offers a diverse range of hiking experiences. The Fimmvörðuháls hike takes you through glaciers, lava fields, and waterfalls, while the Glymur waterfall trail offers stunning views of the surrounding valley. The Reykjadalur hot springs trail is a more leisurely hike, with bubbling hot springs and streams along the way. For a unique adventure, the Sólheimajökull glacier hike lets you explore ice formations and crevasses. Landmannalaugar offers several incredible hikes, including the Bláhnjúkur trail with its colorful mountain views. The Hvítárvatn lake hike is an easy trail around a beautiful lake, and the Ásbyrgi canyon hike takes you through a stunning horseshoe-shaped canyon. Whatever your hiking level, Iceland offers unforgettable experiences.
1. Mount Esja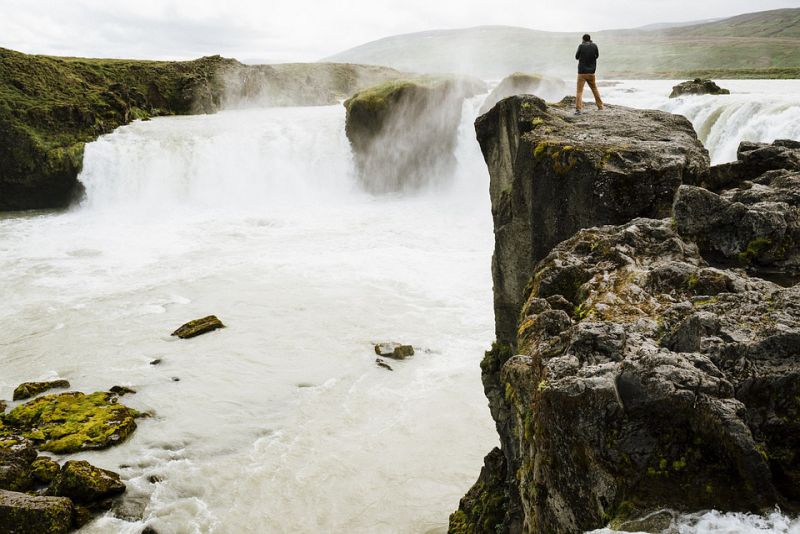 Iceland is home to some of the world's best hikes, and Mount Esja is one of them. The hike typically takes 2 to 3 hours up and 1 to 2 hours down, and it's rated as an easy hike (2/5) on the activity level scale.
At the foothills of the mountain, there is a café where hikers can stop for some delicious treats before or after their journey. It's no wonder why many locals see this mountain as their natural exercise spot. So, pack your bags and hit the trail for one of the best hikes in Iceland!
Read More: 10 best hikes in Maine
2. Glymur Waterfall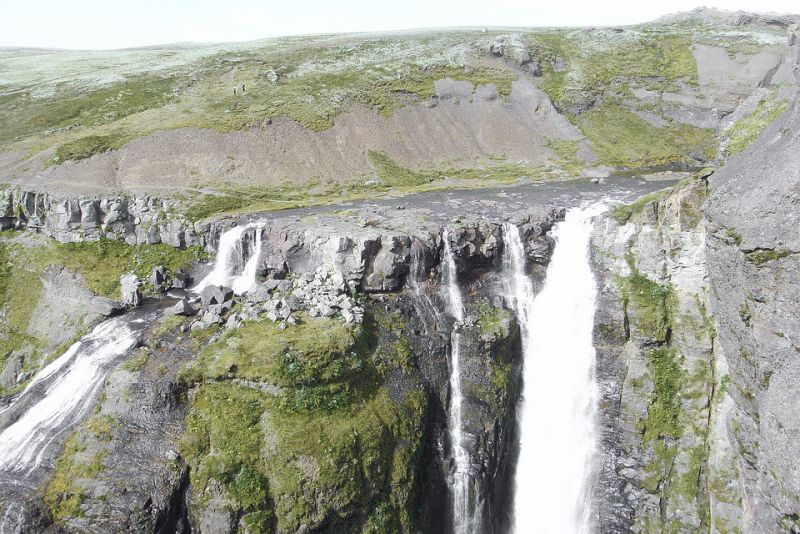 For hikers looking for the best hikes in Iceland, the Glymur Waterfall trail is a must-visit. This hike is at a moderate difficulty level, and it takes around 3 to 4 hours to complete.
This trail offers hikers a chance to walk through a cave and cross two rivers. Along the way, you will see the stunning Bótnsá River, and then hike up along the edge of the cliffs to reach the final viewpoint over Glymur Waterfall, which stands at a towering height of 198 meters – making it Iceland's second tallest waterfall. From the top, the views over Iceland are spectacular and definitely worth the journey. So, pack your bags and head out to Glymur Waterfall for an unforgettable hiking experience in Iceland.
3. Best hikes in Iceland: Kjolur trail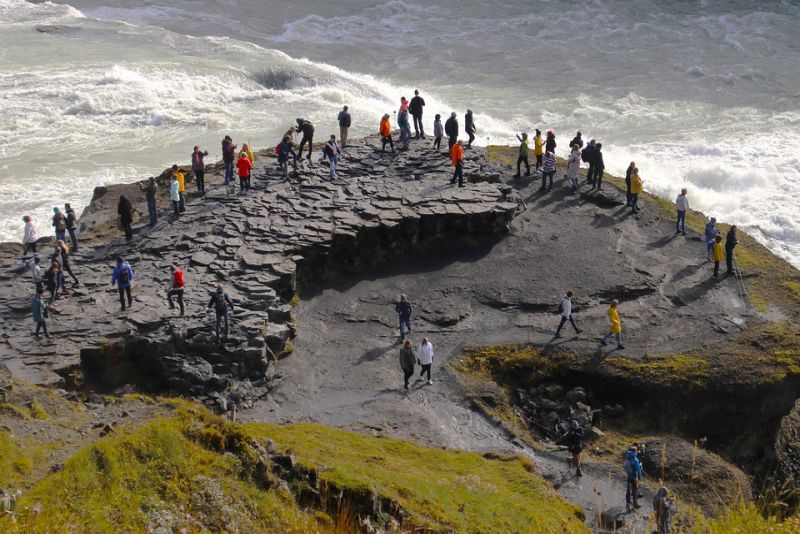 One of the best hikes in Iceland is the Kjolur trail. With a duration of 2 to 3 days and an activity level of 4/5, this hike is challenging but rewarding. Experienced hikers or those with a good guide will find the trail well-marked but less traveled. Water supply is available from streams and mountain huts along the way. However, challenges such as remoteness and weather conditions make this hike best suited for those prepared for the unexpected.
For a less extreme experience, our version of the Kjolur trail is an excellent choice. This day trip still captures the highlights of the trail and offers the chance to bathe in hot springs. It's perfect for those who want to explore the trail without intense experience or equipment. Whether you are a seasoned hiker or a beginner, the Kjolur trail is sure to provide a memorable adventure in Iceland.
4. Snaefellsnes Peninsula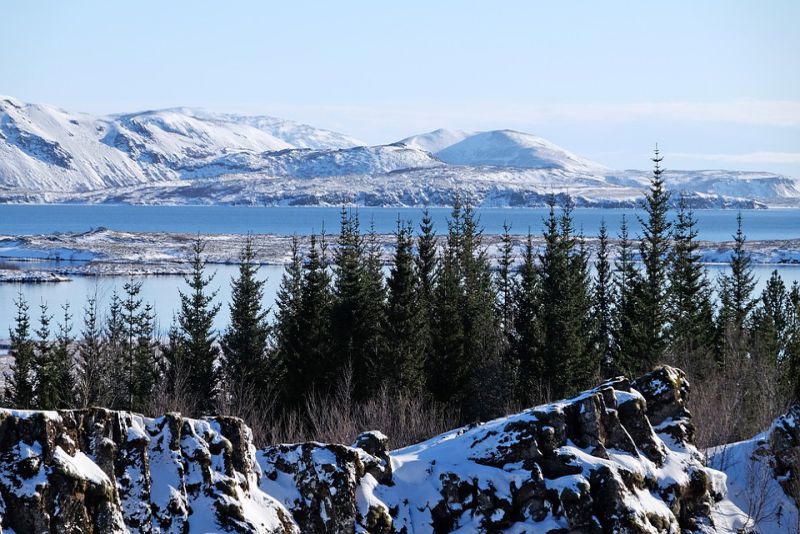 For those looking for the best hikes in Iceland, the Snaefellsnes Peninsula offers several great options. This peninsula boasts black sand beaches, lava fields, and dramatic coastal cliffs, making it a must-visit destination. Whether you are on a day trip from Reykjavik or a road trip through Iceland, these day hikes are not to be missed.
The hike to the top of Kirkjufell, Iceland's most photographed mountain, is a challenging 3-hour trek. The unique arrowhead shape of the mountain makes for a stunning view from the top. However, due to the danger involved, taking this hike with a guide is highly recommended. The reward for your efforts will be a breathtaking view that will leave you in awe.
With its natural beauty and stunning landscapes, the Snaefellsnes Peninsula is a hiker's paradise. Be sure to add these day hikes to your itinerary and experience the best that Iceland has to offer.
5. Glymur Trail
For those searching for the best hikes in Iceland, the Glymur Trail is one of the must-visit hikes. With a duration of 3 to 4 hours, this trail is rated as an easy/moderate hike (2-3/5) on the activity level scale, and little experience is needed.
Despite this, the trail to Glymur Waterfall is a beautiful hike that offers some of the most breathtaking views of Iceland's natural beauty. So, pack your bags and hit the trail for a memorable experience in the Icelandic outdoors.
6. Thakgil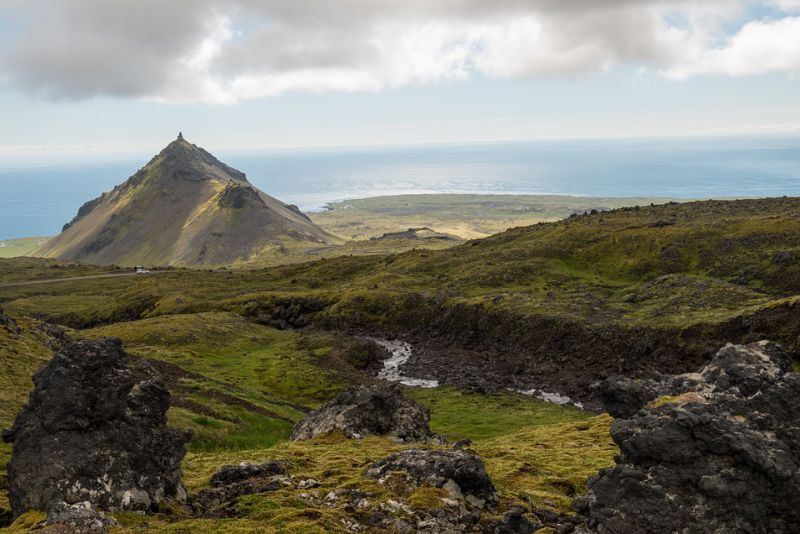 If you are looking for the best hikes in Iceland that are easy and suitable for beginners, Thakgil is a great option.
Although the path conditions are flat and soft, they are not well marked, so it's essential to keep your eyes peeled for the trail. You can fill up your water bottle at the campsite or in rivers or streams along the way, so you don't have to worry about bringing too much water with you.
The only challenge you may face is getting there in winter, as the weather conditions can be tough. However, apart from that, there are no other obvious challenges.
It's good to know that the Thakgil campsite is open every year from the 1st of June until the 31st of August. So, if you are planning to visit Iceland during this time, make sure to add this hike to your itinerary and enjoy the breathtaking scenery.
7. Landmannalaugar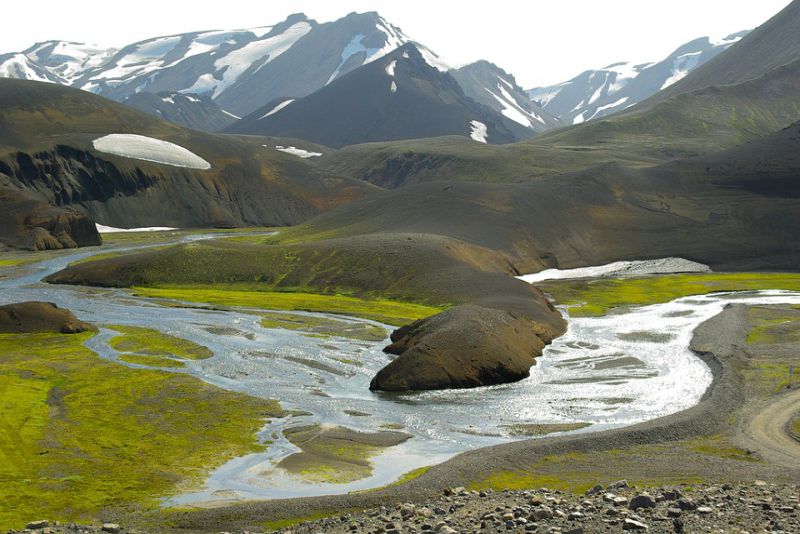 If you are looking for the best hikes in Iceland, be sure to add Landmannalaugar to your list. This region boasts some of the most unique and stunning landscapes in Iceland, and hiking is the perfect way to explore them.
One of the most popular hikes is the Laugavegur Trail, which is a multi-day hike that takes you through some of Iceland's most incredible scenery. you will pass through volcanic landscapes, past glaciers, geothermal hot springs, and over snow-capped mountains. For those looking for a shorter hike, Landmannalaugar also offers a range of day hikes that cater to all skill levels.
This trail takes you up a colorful rhyolite mountain and offers breathtaking views of the surrounding area. For a more strenuous hike, try the Brennisteinsalda volcano trail. This hike takes you up a steep slope and rewards you with stunning views of the colorful mountains and the geothermal area below.
Overall, Landmannalaugar is a must-visit for any hiker in Iceland, offering some of the best hikes in Iceland and stunning views that will take your breath away.
8. Hvannadalshnukur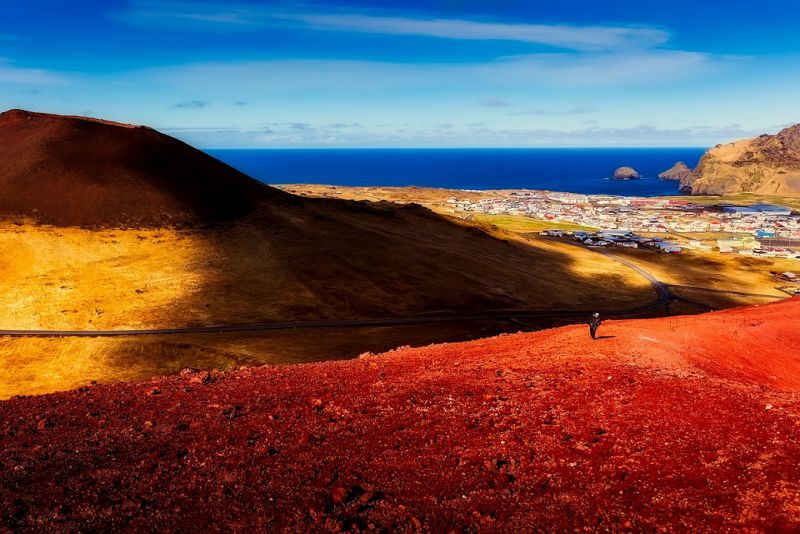 If you are an experienced hiker looking for a challenging adventure, consider adding Hvannadalshnukur to your list of best hikes in Iceland. Located in Skaftafell, this strenuous hike takes you to the highest peak in Iceland at 2110 meters. The hike is a full-day endeavor, taking 12 to 15 hours to complete.
The hike to the summit of Hvannadalshnukur is not for the faint of heart, as much of the trail is on snow-covered terrain with numerous crevasses. you will need to be in excellent physical condition and have previous hiking experience to tackle this challenge. However, with the help of an experienced guide, you can make it to the top and experience unparalleled views from the highest point in Iceland.
The best time to attempt this hike is between April and July when the weather is generally milder and the snow has started to melt. Be sure to pack appropriate gear and supplies, including crampons and an ice axe, as well as plenty of food and water. With careful planning and preparation, Hvannadalshnukur can be a truly unforgettable hiking experience.
9. Fimmvorouhals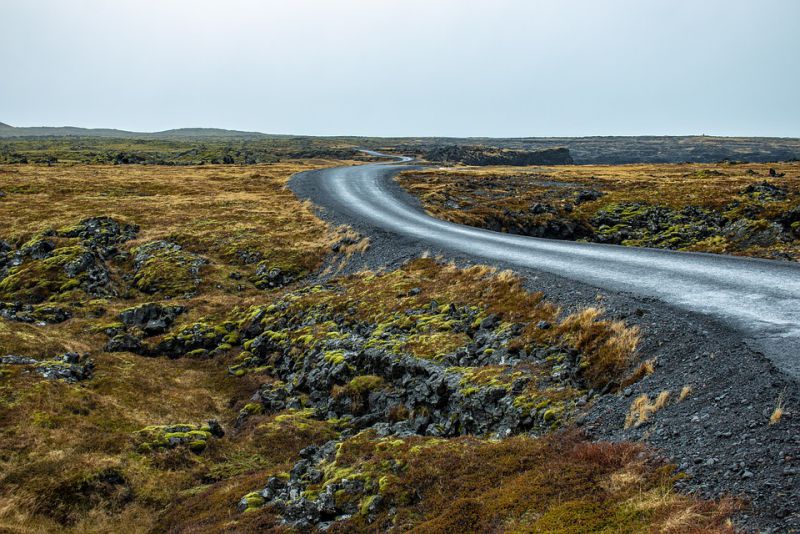 For a moderate yet challenging adventure, Fimmvorouhals, also known as the Thorsmork Volcano Hike, is one of the best hikes in Iceland. This 10-12 hour hike takes you through some of Iceland's most stunning scenery, including waterfalls, glaciers, and volcanic landscapes.
While the hike is suitable for experienced hikers, a guide is required due to the challenging terrain and changing weather conditions. During early-season hikes, some parts of the trail may still be covered in snow, so be prepared for a range of conditions.
Despite the challenging terrain, there are plenty of opportunities to refuel and refresh along the way. The route passes several rivers and streams where you can refill your water bottle with fresh water, and if you are feeling adventurous, you can even drink clean melted snow.
Overall, Fimmvorouhals is a must-see for any hiker visiting Iceland. With its stunning views and challenging yet rewarding terrain, this hike is sure to be an unforgettable experience.
10. Hornstrandir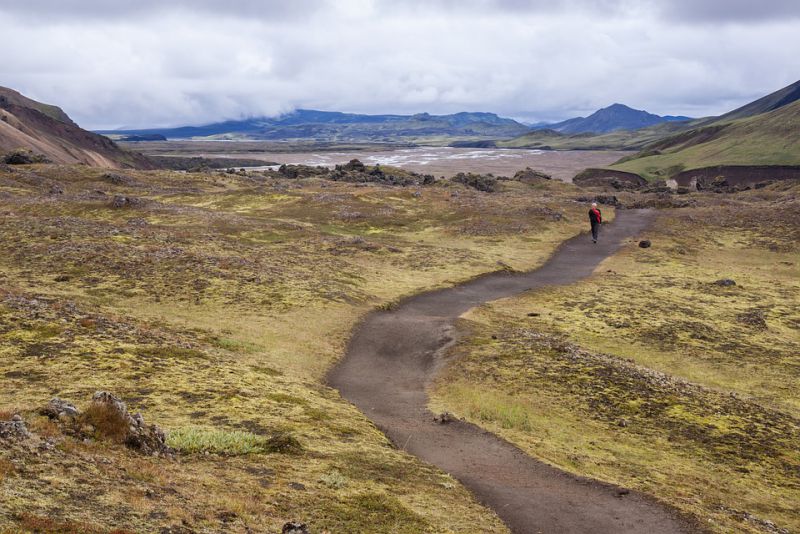 If you are looking for one of the best hikes in Iceland that allows you to explore at your own pace, consider visiting the Hornstrandir Nature Reserve. The duration of your visit is entirely up to you, as you can choose which areas to explore and how long you want to stay.
The activity level for this hike is rated as easy to moderate, making it suitable for hikers of all skill levels. While some hiking experience is helpful, a GPS is highly recommended due to connectivity issues. If you prefer a more guided experience, you can also opt to take a tour with a guide who can provide local knowledge and insight into the reserve's flora and fauna.
The paths throughout the reserve are well-marked and in excellent condition, making it easy to navigate your way through the stunning landscape. However, it's essential to pack plenty of water and refill your bottle in the morning, as the reserve doesn't have a consistent water supply.
Overall, the Hornstrandir Nature Reserve offers a unique and unforgettable hiking experience in Iceland. Whether you are an experienced hiker or a beginner, you can explore the reserve's breathtaking scenery at your own pace.