People have a crush on sports cars and everyone takes care of the top speed. Driving these cars is a dream for everyone and those who had an opportunity or have money to buy these cars are the luckiest persons according to car lovers. The list of exotic and fastest cars that we bring is more than just fun. These are the most stylish and fastest production cars on earth.
10. McLaren F1: 241 MPH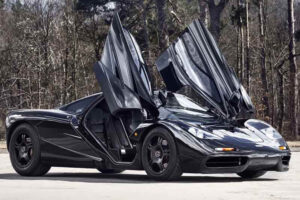 McLaren was the former world fastest car and was very famous among people. Usually, every car lover has a crush on this beauty because of its carbon fiber body and gold lined engine bay, 6.1 liter BMW M V12. Its center driver seat admires every single person and that's why it was the coolest car ever made. The F1 went on to a clearly most famous and successful racing career in its own right, winning the 24 hours of Le Mans in 1995.
Read also: 10 Most Luxurious Airlines In The World
9. Koenigsegg CCR: 242 MPH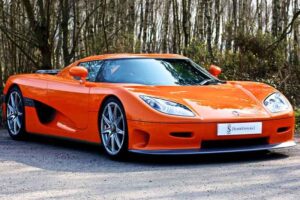 At Italy Nardo Ring CCR easily and effectively reached 242 mph and that is the reason it held the title of World fastest car. Its upgraded body design, chassis, suspension, rear wing, and larger brakes are the reason people are a fan of this car. It was produced between 2004 and 2006 with a very powerful engine with extraordinary twin compressors and have astonishing 806 horsepower.
Read also: 10 Most Surreal Places in the World
8. Saleen S7 Twin Turbo: 248 MPH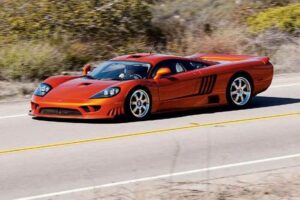 People are an addict to this car because of its amazing style and insane performance. Saleen S7 was the American's first mid-engine supercar and was produced from 2000 to 2009. S7 produced the 750 horsepower and can easily reach to 60 mph in just 2.8 seconds. Its stunning performance and exotic looks make its name in the list of top fastest cars in the world.
Read also: 10 Most Famous Sea Stacks Around the World
7. Tesla Roadster: 250 MPH (Un-Verified)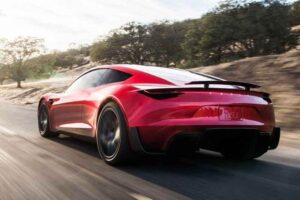 The real Tesla Roadster was actually a sports car and basically, it is totally based on the Lotus Elise. Its performance was very impressive and admiring. But the new Tesla Roadster is on another level and more amazing thing is that it that highly impressive specs. It goes from 0 to 60 mph in just 90 seconds and 0 to 100 mph in just 4.2 seconds and that is incredible. The top speed of this supercar is 250 mph, Truly this car is a masterpiece.
Read also: Interesting Facts about the USA
6. SSC Ultimate Aero: 256 MPH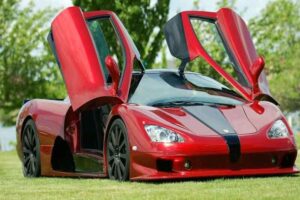 Shelby SuperCars shock the world by beating non-Super Sports version of the Veyron. It recorded the speed of 256 mph back in 2007. This is a very famous car and because of its amazing specs, a title of fastest production car of the world was given to SSC Aero. It has supercharged 377.6 cu engine with initially 782 horsepower.
Read also: 12 Interesting facts You Should Know About CROATIA
5. Bugatti Veyron Super Sport: 268 MPH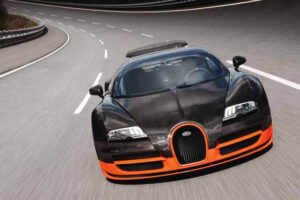 The main motive of Volkswagen when they purchased Bugatti Veyron is to build the most impressive and fastest production car in the world. The goal was achieved by original Bugatti Veyron with the price tag of $1.7 million. It has a quad-turbocharged W16 engine producing 1000 hp. SSC Ultimate Aero dethroned Veyron so for taking revenge Bugatti came back with Veyron Super Sport. With a top speed of 268 mph it Bugatti Veyron is at number 5 in the list of top fastest cars in the world.
Read also: 5 Interesting Facts You must know about Japan
4. Bugatti Chiron: 261 MPH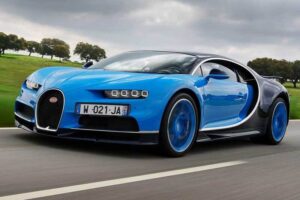 When the discussion begins about supercars no list is complete without legendary Bugatti because of its marvelous performance. The Volkswagen Group unveiled the Veyron's successor after the 10 years of its production. Chiron is also known as the king of supercars and for the first generation, only 500 were released. The cost of each is $2.6 million.
Read also: 10 Strangest Islands on Earth
3. Hennessey Venom GT: 270 MPH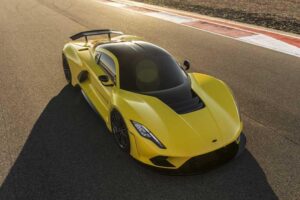 This beauty and masterpiece came at number 3 in the list of top fastest cars in the world. And at Kennedy Space center it's recorded a 270.4 mph run in one direction. The specs are amazing and the shape is outclassed. People who use this car highly admired it because of its killing looks.
Read also: 10 Famous Landmarks in Europe
2. Koenigsegg Agera RS: 278 MPH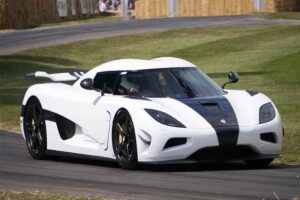 If we talk about spec no one can match the pure and elegant class of Hennessey Venom F5 because it is very impressive. Hennessey claimed a top speed of 301 mph but it's not verified with Guinness Book of World Records. So for right now, Koenigsegg Agera is at top of fastest cars in the world.
Read also: 10 Dangerous Cities to visit
1. Hennessey Venom F5: 301 MPH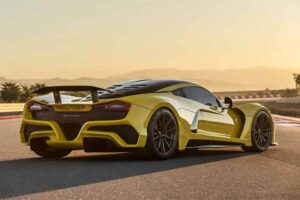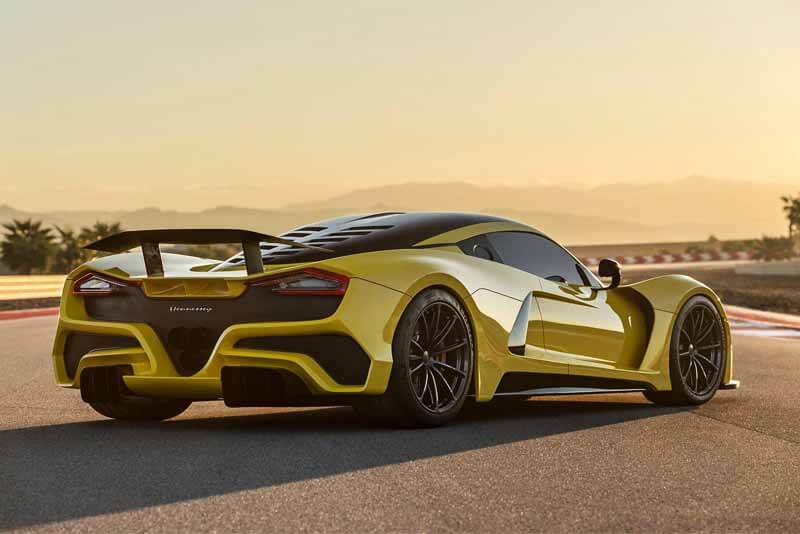 Hennessey Venom has a top speed of 301 MPH and is started with an all new and advanced 2950 pound carbon fiber chassis. This superfast Venom GT is basically based on the Lotus Exige and bolted 1600 HP, twin turbo V8 to it. The results of this super-fast car are absolutely amazing and stunning looks will definitely admire everyone. According to the reports, this car goes to 0 to 249 to 0 mph in less than 30 seconds. Its top speed is not confirmed, Hennessey will confirm it with Guinness book of world records. So for right now, Koenigsegg Agera RS will remain at the top. Fastest cars are known for their amazing speed so Hennessey Venom is top in this list.
Read also: Top 10 Largest Churches