Europe is extremely famous for its remarkable landmarks. Tourists from all over the world came to watch these landmarks. The well known and attractive tourists spots are constructed centuries ago, and still, they are present and some are even used today. In this article, explore the real beauty of these historical landmarks. Following are the 10 famous landmarks in Europe.
10. Charles Bridge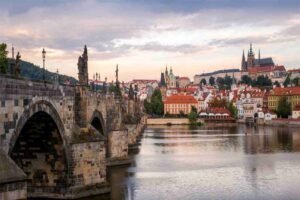 Charles Bridge has a great history and is located in Prague, Czech Republic. Its name is quite unique and was actually chosen because it was beautifully constructed under the auspices of King Charles IV. Its construction was started in 1357 and is fully completed in the early 1400s. In Prague, it is the oldest bridge and along the bridge different statues of saints are present. Interestingly, these statues were put up between 1683 and 1928. A huge number of tourist came to see this exciting place.
9. Sagrada Familia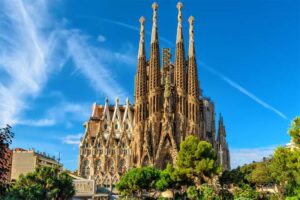 Authorities receive the request for its construction but actually, they did not respond to it until 137 years later. The request for construction was initially submitted in 1885. The beautiful parts of the cathedral had been amazingly constructed without the permits. Antonio Gaudi is the man behind this amazing project. He is a well-known architect but unfortunately died before he could complete it. Now new architects are working on this project and they estimate that it will be fully completed in 2026.
8. Big Ben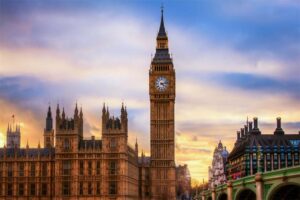 Big Ben is also known as the Great Bell. This amazing place is located at the northern end of the Palace of Westminister, London. It is extremely famous for its large size and accuracy. Big Ben has four clock faces and is mostly illuminated at night. That scene is so mind-blowing and eye-pleasing that people came from miles away see this spectacular scene. There is a special light above the clock which turn's on when parliament is in session. The interesting fact about this special light is that its hardly ever stopped since its construction. It comes at number 8 in the list of famous landmarks in Europe.
7. Brandenburg Gate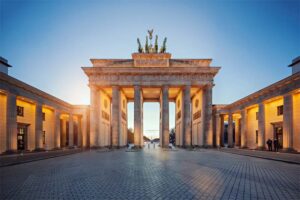 This historical landmark was amazingly constructed between 1788 and 1791 in Germany. Brandenburg Gate was actually a key entry point to the city of Berlin. However, by the 20 century, it literally symbolizes the division between East and West Germany. The more interesting thing is that after the Cold War, amazingly it was now truly recognized as a clear symbol of unity and peace in Europe. Tourists came to see this peaceful destination. Brandenburg Gate is among the most popular landmarks in Europe. Million's of people come on New Year's eve for its pleasing and famous party.
6. Church of Our Saviour on Blood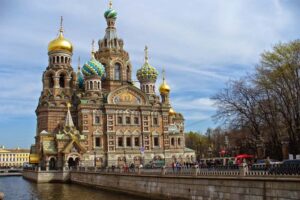 Church of our savior on blood is located, Saint Petersburg. This popular five-domed dazzler is the most elaborate church existence. Its name is actually a reference to the assassination attempt of Tsar Alexander II. It actually happened in the building in 1881. The design of the church is very beautiful but at the same time, it is so complicated that it literally took 24 24 years to complete construction. This landmark building was actually neglected for most of the Soviet era. But now it is among the main sights in Saint Petersburg, Russia.
5. Acropolis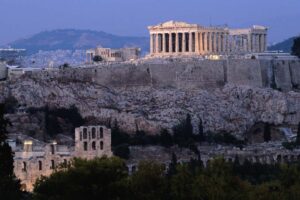 The Acropolis of Athens has a great history. It is an ancient citadel that basically holds the remains of buildings that have special historical and architectural significance. Parthenon is the most well known among these buildings. Most of the buildings were badly damaged in 1687 when actually gun powder in the Parthenon was hit by a cannonball. But still its the most complete and attractive representation of ancient Greek architecture.
4. St. Peter's Basilica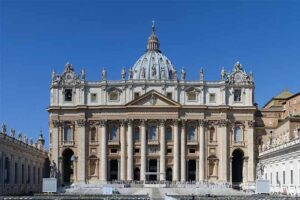 St. Peters Basilica has significant importance and is one of the most famous churches in the world. The pope mostly uses it as his major church. A large number of people come to visit the spectacular scenes of Basilica at night. The whole architecture of this tremendous building is amazing. But the main reason behind so much popularity of this church is that it is the final resting place of St. Peter, one of Jesus' disciples.
3. The Leaning Tower of Pisa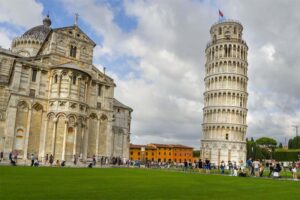 The Leaning Tower of Pisa is among the most famous and architectural landmarks from Medieval Europe. The slightly curved tower is actually a part of the landmark structures that beautifully make up the cathedral complex in Pisa. Its construction was started in 1173. It took almost 200 years to complete this historical building. The leaning tower of Pisa was constructed by highly experienced architectures. The building itself is a piece of art and the whole design is mind-blowing.
2. The Colosseum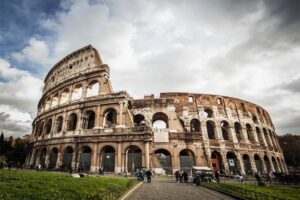 The Colosseum comes at number 2 in the list of Famous Landmarks in Europe. It is basically a highly admired large stone amphitheater that was beautifully constructed in Rome before the first century AD. Although the structure got damaged due to earthquakes, fires, and other natural disasters, it creates a strong and powerful impression of its original form. For the unbeatable and ideal experience at the Colosseum, you should join a guided tour. In this tour you will be able to explore some hidden and interesting facts and your guide will be able to reveal crucial facts on the amphitheater.
1. Eiffel Tower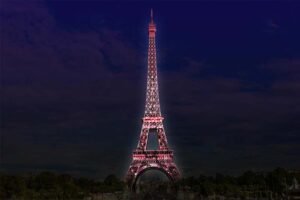 Eiffel Tower is at top of the list of famous landmarks in Europe. It is so much famous that millions of people visit this amazing tower every year. From the top, you can see the most eye-pleasing and spectacular views of Paris. Paris is known as the city of lights. Whenever someone takes Paris name the first thing that clicked our mind is Eiffel Tower. It is the most iconic place that you have ever seen.
Read also:
10 Extremely Famous Grand Palaces In India
7 Wonderful Pyramids that exist in Mexico
12 Amazing Caves with surprising facts