We see a lot of amazing caves in the horror movies but it doesn't mean that they always found in the scary places. There are many amazing things that are found in the remote places and these amazing caves are one of them. The beauty of the biggest cave can be seen in the daylight because they became scary at night because of no light. These type of amazing things excite people so they want to visit these historical places. People from around the world came to watch the precious scenes of the biggest cave.
Caves are the most astonishing places which actually hides the beauty of nature. To explore the beauty you have to pay a visit to these graceful places. You mostly found them when water seeps down through cracks in limestone rock. Many of others were actually formed over centuries ago by being gradually worn away by a lake or sea water. This article will provide you the most exciting list of amazing caves that will actually blow your mind. Some of them are open for public but the majority of them are not. Only extreme adventures can visit such caves and they have to get their passes in advance. Because some of these historical places are not for everyone only a professional person who is equipped with special equipment can visit them.
Caves are basically used as a source of inspiration from centuries. The natural formations, patterns, and colors make attract tourists all over the world. Explorers are transported into the dynamic and magical underground world for stunning and unforgettable experiences. These historical places are available in huge numbers all over the world. Everyone is unique from others and have different characteristics. These stunning beauties also have an important role in culture as well. Because centuries ago animals and humans used them for shelter.
It sounds different but yes it is a reality that there are many uses of these amazing caves. They can be used storage, refuge, religious observation and extraction of resources. Now due to recent technologies and discoveries, this hidden beauty of nature is now more accessible to adventure seekers all over the world. Breathtaking caves are present all over the world that provide real excitement to visitors. Visitors from across the world came to explore the hidden beauty of nature they take boat rides, hike through paths and crawl through tunnels to get the most beautiful and adventurous experience they ever had.
1. Son Doong Cave, Vietnam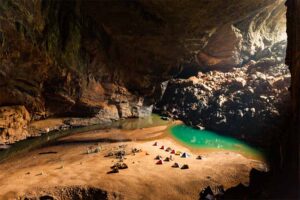 Son Doong Cave is currently the largest cave in the world and is very famous among adventures seekers. The isolated ecosystem, geological formations, and amazing weather systems make it the most remarkable natural wonder. Its length is about 9km, width is 200 meter and is 150 m in height. Also known as a home of rivers and jungles and the entire ecosystem is remarkable and graceful. The whole sight of this Son Doong Cave is so inspiring and eye-catching that everyone wishes to visit this biggest cave.
2. Ice Cave Near The Mutnovsky Volcano, Russia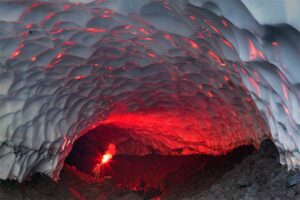 No list of amazing caves is complete without this ice cave which is present in the surroundings of the Mutnovsky Volcano in Russia. Some of them are formed in glaciers and some are formed by vents that basically release volcanic heat and gases known as fumaroles.
3. Naica Mine, Mexico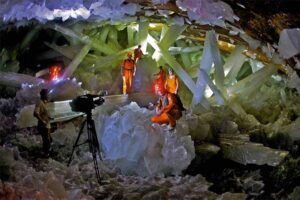 This almost 600,000-year-old breathtaking cave is very famous among adventures seekers because it is among the largest crystals ever seen. This eye-catching nature beauty is located in Mexico. This biggest cave has blood freezing temperature and it is impossible to enter here without a protective suit.
4. Vatnajokull Glacier Cave, Iceland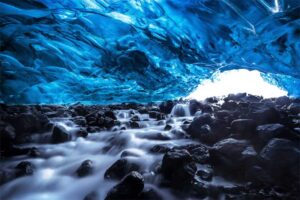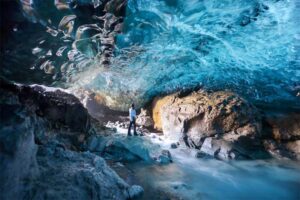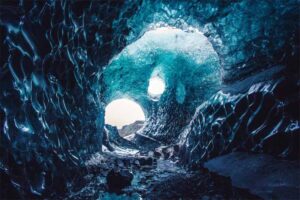 It is located in Iceland's Vatnajokull Glacier which is one of the largest Glacier in Europe. These astonishing glaciers are basically formed by melting glacial ice water. They are amazingly beautiful but at the same time, they can be dangerous because glaciers are breaking and changing constantly.
5. Batu Caves, Malaysia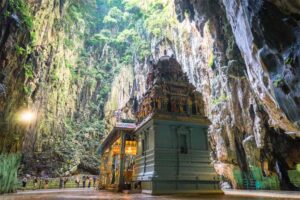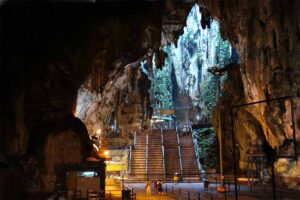 Batu is one of the most elegant and eye-catching historical place which is mostly used by Chinese and English settlers. This exotic place is actually mined for agricultural purposes but for now, it is full of amazing statues. This place is open for visitors anyone can watch this historical place anytime.
6. Mendenhall Glacier, USA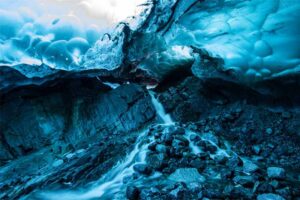 It is basically a most important part if Mendenhall Glacier near Juneau, Alaska. This masterpiece is also formed by melting ice water. The unique thing about this one of the biggest cave in the world is its ever-changing conditions.
7. Cave in Algarve, Portugal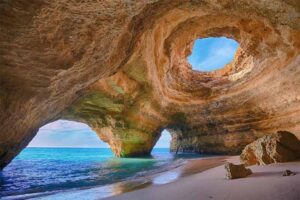 Another beauty of nature in the list which is located in the Algarve region present in Portugal. The only way to reach this beauty of nature is bypassing water. It is basically prone to various seaside formations and the whole scene of this mindblowing place is elegant and graceful.
8. Glowworms Cave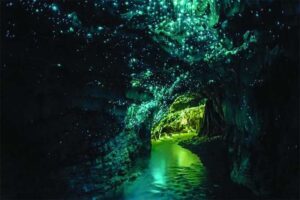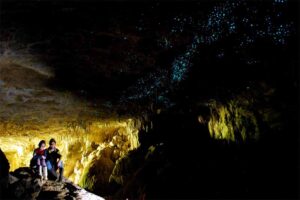 This breathtaking place is full if unique incests and is located in New Zealand. This creepy and unique incest is glowworm. They basically hang like strands from the ceiling of the cave and continuously glows to attract unsuspecting prey.
9. Tham Lod, Thailand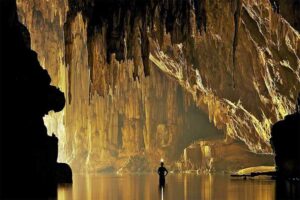 The Nam Lang river runs through this historical place. You will find beautiful stalactites and stalagmites all around this amazing cave. Thousands of Pacific swifts are present inside this adventurous place. They actually have adapted to spend parts of their lives in caves.
10. Kyaut Sae, Myanmar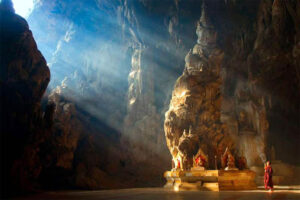 Very little information regarding this place is available. It is basically located in Myanmar and the inside has been fitted as a dynamic Buddhist place.
11. Marble Caves, Patagonia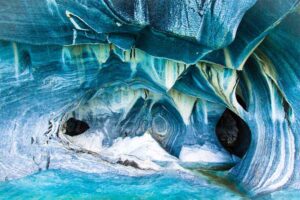 One of the cutest places which are well known by the stunning reflections that the elegant turquoise water casts on the graceful white marble ceiling of the cave. Due to their eye-catching and arching forms, they are also popular with the name of Marble Cathedral.
12. Phraya Nakhon Cave, Thailand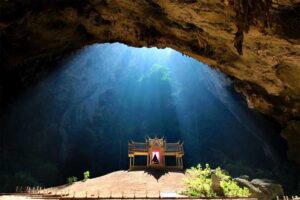 This historical place is a visit by millions of people and one of the best places for tourism as well. The beautiful sights, stunning weather conditions, and breathtaking formations make this place ideal for adventures seekers.
Read also:
10 Most beautiful bridges in the world
Top 10 Most Scariest Places in the World
10 Strangest Buildings That Will Amaze You
Top 10 World's Most Dangerous Roads
The Largest Hotel Chains in the World