The hospitality industry is leading the world because the tourists around the world are looking for the best possible services. People who are on a world tour need proper accommodation facilities. Spending a night in a high-class hotel is basically a dream for every tourist and that is the reason hoteling business is growing day by day. Hotel industry knows that tourism will never end people will come and improve the quality of hotels in the major priority of the hotel owners. You will see the huge amount of hotel chains present all over the world.
People also search for top hotel brands so they can enjoy the best and high-quality services. These brands are not only at top of their quality but also competing in a race of largest hotel chains in the world. A huge number of major hotel chains exist around the world and everyone is claiming that we are the best hotel chains. But according to the number of properties each hotel brands own following is the list of the largest hotel chains in the world.
10. Radisson Hotel Group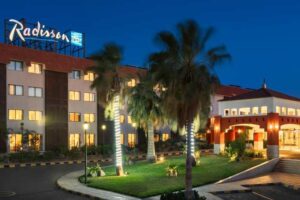 Radisson Hotel is an American biggest multi-national hospitality group with more than 14000 employees are working there. Radisson is in the list of largest hotel chains because they have more than 1400 hotels successfully running around the world. Radisson has eight distinctive hotel brands and they provide the service worldwide.
9. Homeinns Co. Ltd.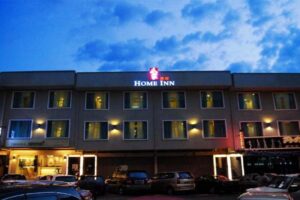 Homeinns comes at number 9 in the list of largest hotel chains in the world. Basically, it is the part of BTH Hotels and its headquarters are in Xuhui District, Shanghai. Homeinns is the largest hotel chain and most dynamic hotel brand in China. It served in China covering 2,609 number of locations with 25,176 number of employees working in it. No other brand is earning more than Homeinns in China and it is the largest budget hotel chain in China. It also set the trend of a budget chain in China and is actually a first budget chain established in China.
8. Best Western Hotels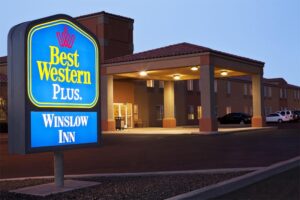 Best Western Hotels is providing hospitality for more than 70 years with 4100 hotels are operating worldwide. There 2000 hotels are operating in North America. It is one of the major hotel chains and its corporate headquarters is in Phoenix, Arizona having 1,254 number of employees. The name of president and CEO of Best Western Hotels is David Kong and Dorothy Dowling is the chief marketing officer. They modified themselves to the world's largest hotel family and provide accommodation facilities to all type of tourists. This iconic brand contains the most experienced and executive team who are well recognized in this Industry. They also support local charitable efforts around the world.
7. Accor Hotels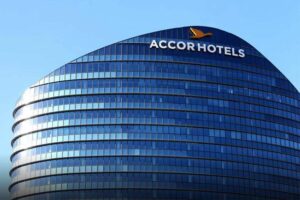 Accor is the French Multi-national high-class hospitality company owning 4300 properties serving worldwide. They have set their high standard in the field of hotels, resorts and vacation properties. Having more than 4200 and successfully operating in 100 countries. Accor serves worldwide with 25000 employees working in this booming and prosperous business. They are the largest moneymaking business in Paris and have a valuable name in the hotel market. It was found in August 1967.
6. Hilton Worldwide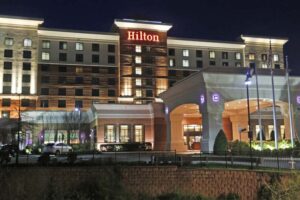 Another famous name in the world of moneymaking business is Hilton Worldwide. Conrad Hilton is the founder of Hilton Worldwide. Its headquarter based in Tysons Corner, Virginia. Hilton Worldwide is in the list of biggest resort chains in the world that are making huge business owning 5,500 properties with over 894,00 rooms and successfully operating in 109 countries and their territories. Hilton Worldwide has also made its name in the list of best hotel chains and also ranked as 36 largest privately held company in the U.S by Forbes. In its second IPO, its amount raises up to $2.35 billion and Hilton again become a public company on 12 December 2013.
5. InterContinental Hotels Group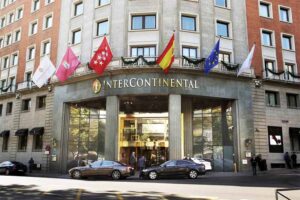 InterContinental Hotels is a well known British multination Hospitality company having about 800,000 guest rooms and 5000 hotels are successfully operating nearly across in 100 countries. Its headquarter is based in Denham, Buckinghamshire, England. They have well trained and professional staff and their service are highly admired by travelers.
4. Jin Jiang International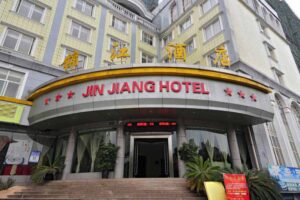 Jin Jiang International has made his name in the list of biggest resort chains in the world. Its headquarter based in Shanghai and is a well known state-owned tourism and hospitality company. Jin Jiang International provides all the facilities regarding accommodations and their best hoteling service is famous in the whole world. They have set their top standard in the hospitality industry. Their professional staff admired people with their high-quality services. The main motive of Jin Jiang International is to make their customer happy and fulfill all of their demands. In 2017 this prosperous tourism company has generated the revenue of $8.68 billion and the number of their total assets are $6.16 billion. With 100,000 number of employees working in their hotels and serving worldwide Jin Jiang International is at number 4 in the list of largest Hotel chains in the world.
3. Marriott International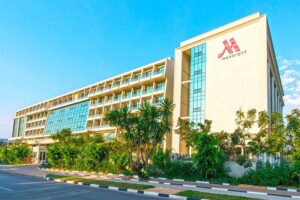 An American multinational and highly popular hospitality company founded by J.Willard Marriott. Their headquarter are based in Bethesda, Maryland, United States. This prosperous company is now led by the son of J. Willard. Having more than 6500 properties in different 127 countries with ~177,000 number of employees working professionally. Marriott easily marked its name in the list of top hotel chains because in 2017 they have generated the revenue of US$22.894 billion. The value of its total assets is US$23.948 billion and their service is worldwide available. The reason behind that Marriott is very famous because it was the first hotel company which offers the guests to book the reservations online. This option is available for worldwide guests.
2. Choice Hotels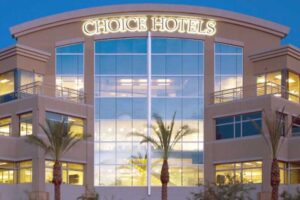 Choice hotels are the ideal name in the world of the hospitality industry and based in Rockville, Maryland. Choice hotels own many record-breaking hotel brands and 6800 properties running successfully in about 40 countries with approximately 554,000 furnished rooms. It was founded in 1939 and at that time who knows this company will mark its name in the list of the largest resort chains in the world. In 2017 Choice Hotels generate the revenue of US$ 1 billion and US$ 14.9 million is their net income.
1. Wyndham Hotels & Resorts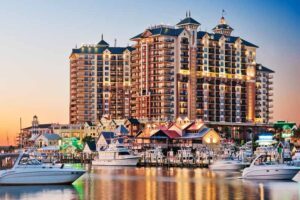 Wyndham Hotels & Resorts is leading the Hospitality industry and as well as this list. Trammel crow who is the president of Trammel Crow Company is the founder of Wyndham Hotels & Resorts. It was founded in 1981 in Dallas, Texas. This leading company has across 20 hotel brands with 9000 number of locations. Their service is top class and has professional workers who know how to deal with their guests. The main motive of Wyndham is to make their guests happy by providing them top class services. Their accommodation facility is marvelous and outclass. Their headquarters is in Parsippany, New Jersey.
Read also:
Top 10 fastest cars in the world
Top 10 Most Scariest Places in the World
Top 10 most beautiful cities in the world
Top 10 World's Most Dangerous Roads
10 Tallest Waterfalls In The World