People have craze about seeing the beautiful aspects of nature. When the discussion begins about the beauty of nature then without waterfalls the discussion is incomplete. People admired the elegant and pleasing scene of waterfalls. There are many waterfalls present in the world but in this topic, we will discuss tallest waterfalls in the world. The most important thing is that people tried very hard to measure the exact height of these waterfalls. But it is too difficult to measure their height because there are no such standards are available to perform this task. So the resulting measurements tend to be estimated.
10. Angel Falls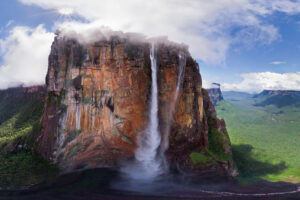 Angel Falls is located in Venezuela with the great height of 979 meters and plunge of 807 meters. It was known as angel falls since the mid-century and it is named after Jimme Angel. It basically drops over the edge of the Auyan-tepui graceful mountains in the Canaima National Park.
9. Tugela Falls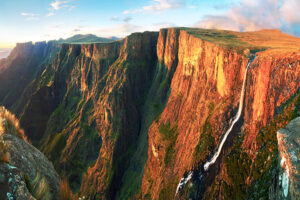 Tugela falls is another eye pleasing beauty of nature which is located in Royal Natal National Park, South Africa. The thundering drop of its five leaping falls is 948 meters but according to new measurements, it goes to 983 meters.
8. Tres Hermanas Falls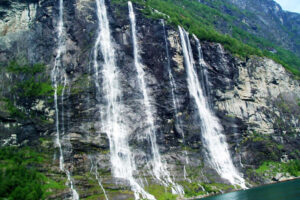 Tres Hermanas falls comes at number 8 with a height of 914 meters. It is basically located in Otishi National Park.
7. Oloupena Falls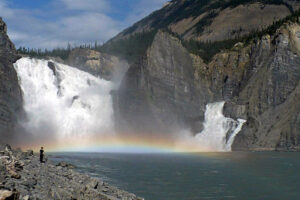 It is located in the Hawaiian Island, Molokai and also stated as the highest and tallest waterfall in the United States. Its total height is 900.07 meters and basically occurs on a short-seasonal stream which is exactly falling over the edge of the world highest seaside cliffs. The location of this highest seaside cliffs is in between Pelekunu and Wailau valleys and the interesting part is that they can only be observed from the ocean of the air.
6. Yumbilla Falls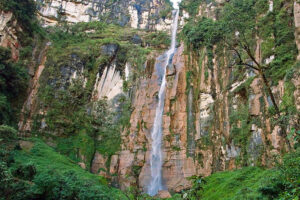 Its height is 896m and it can be founded in the northern Peruvian region of Amazonas. It is internationally famous and has four number of astonishing drops. The eye-pleasing and delightful beauty of this fall are incomparable and that is the reason it is at number six in this list. Its existence occurs when the Geographical Institute of Peru conducted a Geographical survey. Due to this Geographical survey, the height of this waterfall is measured. A laser is an instrument that is used to measure its height.
5. Vinnufossen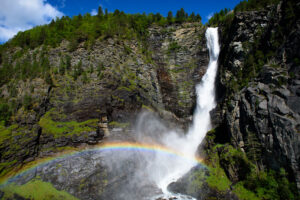 Vinnufossen is located in Sunndal, More og Romsdal, Norway, and its height is 860 m. In the whole of Europe, it is the most astonishing and tallest waterfall. It has four number of drops and the height of its longest drop is 420 meters.
4. Balaofossen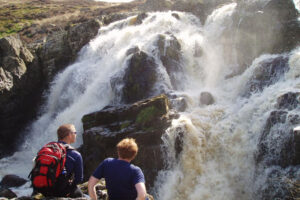 Balaofossen is at number four with a great height of 850 m. It basically located in the municipality of Ulvik, Norway.
3. Puukaoku Falls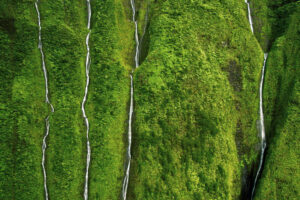 This astonishing Puukaoku falls are formed in one of the highest and tallest cliffs in the world. Its location is on Molokai Island. It is very thin and that is the reason it is rarely seen and photographed. It can be observed from the sea but in good weather conditions. So the tourist can only be observed the fascinating sight of Puukaoku falls in good weather only.
2. Brown Falls, New Zealand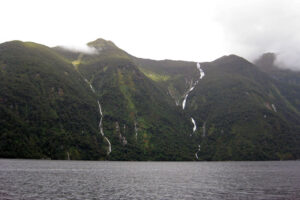 The waterfalls of New Zealand are world famous but only one is added to this list. The reason behind it is the height because Brown Falls is 836 m tall. It is founded in Fiordland National Park, New Zealand. Amazing landscapes are in its surroundings which are fully covered with a huge number of plants. Different species and birds also give this fascinating sight an amazing look.
1. Strupenfossen, Norway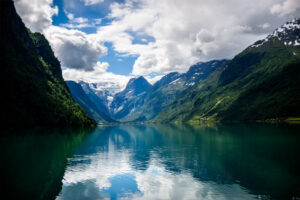 Strupenfossen is the most wonderful and eye-pleasing beauty of nature with a height of 820 meters. It is basically nourished by the stunning glacier known as Myklebustbreen. A huge amount of tourist came to visit this breathtaking place in summer. The scene of ice melting down from the beautiful glacier is on another level. Its shape is very unique and is the most prominent Norwegian waterfall.