Roads are a major source of transportation and for decades they are used for traveling purposes. But not every road is the same our list is about those dangerous roads on which traveling is quite difficult. Driving on these dangerous roads often lead to a bad and brutal accident. Following are the list of top 10 world's most dangerous roads
10. Youngas Road, Bolivia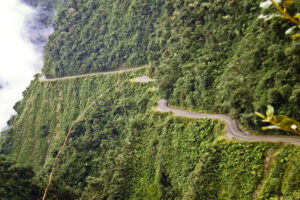 youngas Road is also known as death road located in Bolivia. Almost 200-300 people lost their lives while driving on these roads and that is the reason this road is not much used. Only adventure lovers use this road.
9. Zoji La, India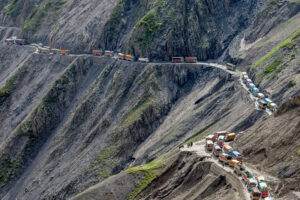 Zoji La is 2 and a half miles long and is among the most dangerous roads in the world. It is a very narrow road and driving on it is extremely difficult. Livestock all over the road is also a major problem for drivers because they can't turn around if they get blocked.
8. Dalton Highway, Alaska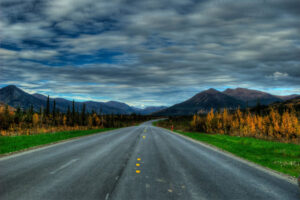 Alaska is a snowy place and contains only three small villages in which few people are living. A Dalton Highway connects these three villages and it is the most isolated highway you have ever seen. Driving here is full of risk because if you break down at any part then it is very difficult to find help here. You may have to wait for days or possibly weeks as well. The most dangerous part is that this highway is full of snow so must have good snowy tiers in order to drive.
7. Khardung La, India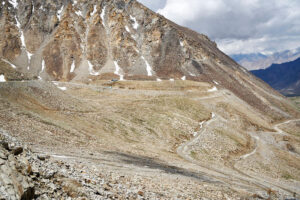 No list of dangerous roads is complete without Khardung La. National Geographic and The Genius book of the world records recognized it as a dangerous road in the world. Having an altitude of 18,379 it is the tallest road in the entire world. Due to its huge height, it is not very much used by the drivers.
6. Tianmen Mountain Road, China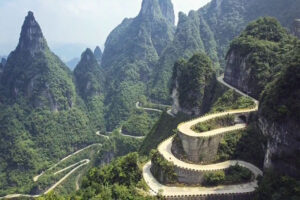 Tianmen is 6 miles long along with 99 dangerous and narrow turns. Think about a thousand time while driving on this road because of its height. When you reach at the top you are 3,300 feet up from the ground.
5. Le Passage du Gois, France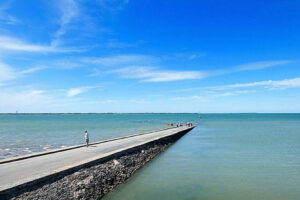 Le Passage du Gois is basically located in France and it is open only for a few hours. When it is closed the tide's rises, it's underwater and that is the reason only a few people travell on this road.
4. Guoliang Tunnel, China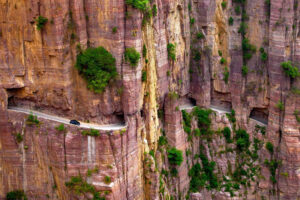 Guoliang Tunnel is built by local people living in that area. It is the only way to access remote villages. Melton is present at one side and cliff on the other side. Dark Tunnels exist on the side of melton and they are the safest place on the road.
3. Hana, Hawaii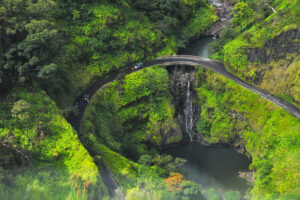 Hawaii is well known for its beautiful places but it also contains some dangerous places as well. The most dangerous thing in Hawaii is its roads because they are extremely narrow and have 59 bridges. The threatening part is that 49 bridges have only one link and passing through these bridges is not safe.
2. Patiopoulo-Perdikki, Greece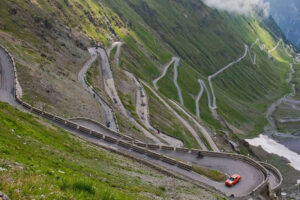 Patiopoulo-Perdikki is extremely narrow and slippery as well especially when rain is happening. It's not easy to drive a vehicle on this road any bad incident can happen.
1. Transfagarasan, Romania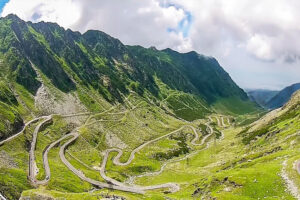 Having an altitude of 6000 ft this road stretches halfway up and down meltons. No doubt its view is amazing and eye-pleasing but driving is a way to dangerous. Transfagarasan is leading the list of 10 dangerous roads.
Read also:
Top 10 most beautiful cities in the world
Top 10 tallest Statues in the World
Top 10 Most Scariest Places in the World
Top 10 fastest cars in the world