Want to make your holidays more special? Searching for a place that really suits you?? Everyone defines beauty according to their own way. Some people like a crystalline sea. Someone like to spend quality time beaches. So everyone has their own taste and liking. We combine all those things that the majority of people like and give it a shape of a list. So following is the list of top 10 most beautiful cities in the world
10. Venice, Italy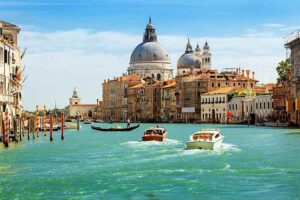 Venice is the most beautiful city of Italy having 118 small islands, 150 canals, and 417 bridges. The bell tower known as campanile is actually dominating the sky of Venice. People can go to the top by using an elevator and it is the only way to reach the top. Ponte di Rialto is another most beautiful bridge and from the top of this bridge, the most beautiful and eye-pleasing view of this iconic city can be viewed. If you visit Venice and don't go to gondola ride through the canals then believe that your tour is incomplete. A lot of the income comes from tourism and Venice is also known as tourists magnet.
9. Hong Kong, China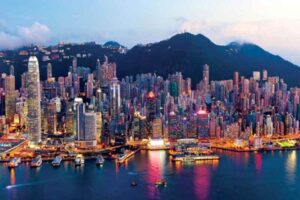 Another favorite place of tourists that they love to visit in Hong Kong. It is very popular among tourists because Hong Kong is characterized by the largest buildings and historic architecture. Another plus point is that the economy of Hong Kong is very strong and powerful.
8. New York, US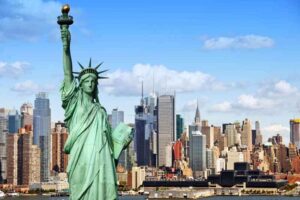 New York is at number 8 in the list of top 10 most beautiful cities in the world. The reason behind its popularity is various glamorous places, museums, huge buildings, and amazing views. The beauty of New York will definitely amaze you. The air is so fresh, a sound of different villages and green grass under your feet will make you a fan of this iconic place.
7. London, UK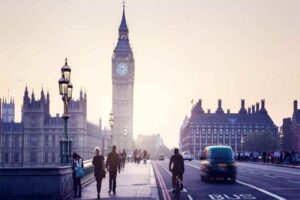 London is a very busy city but few people know that London is dominating in the field of culture, literature, and history. According to many reports, London is the most viewed cities around the world. Top tourists sites are available in London like the Tower of London, the London Eye, Harrods, the place of Westminster and Tower Bridge. People love visiting London because of the high quality and top-class facilities they provided to everyone. The hospitality is admiring and in few recent years, it is glammed up even more.
6. Paris, France
Paris is the peace of beauty that everyone has in their wish list. Visiting this dramatic city is a dream for the majority of people. Life in Paris is magical, full of art and romance that inspire the hearts of million people.
5. Cape Town, South Africa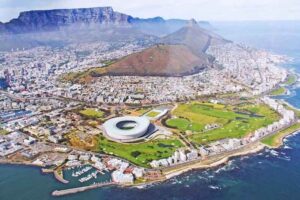 Cape Town is famous for its mountains, sunset, sea views and high-class restaurants. This historical, romantic and multicultural city inspires many hearts and a favorite for tourism. People who have a craze about art and adventure then this city is ideal for them.
4. Barcelona, Spain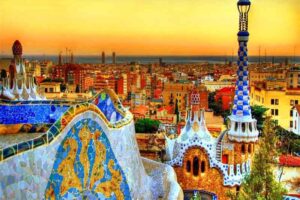 Barcelona is full of stunning views, exciting places, marvelous hotels with top quality foods and numerous outdoor activities. Its history attracts tourists and that is the reason it is on the list of top 10 most beautiful cities in the world.
3. Singapore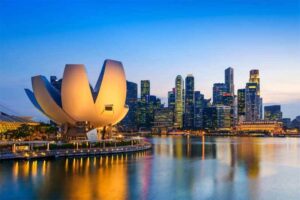 When the discussion begins about beautiful cities then no list is complete without Singapore. Amazing city to visit its festivals, traditions, events, and much-disciplined community will make you fan of Singapore. The crime rate is very low, full peace and recommended a place for every visitors.
2. Sydney, Australia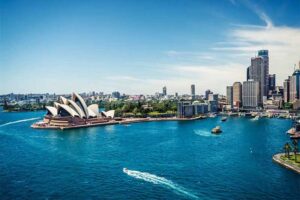 If you want to make your vacations more beautiful and glamorous then go to Sydney. The gorgeous and highly famous Sydney Opera House attract people from all over the world.
1. Shanghai, China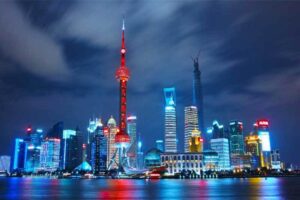 Nowadays China is leading everywhere either it's in the field of economy or in the list of most beautiful cities in the world. Shanghai is very popular among visitors because it is a shopping paradise, the night is very colorful, convenient transportation along with a beautiful blend of eastern and western cultures.