Traveling is a primary part of everyone's life but the medium of traveling surely depends on its bus, train, submarine or an airbus. Calmness is really important in your journey and for this purpose, every traveling medium makes their conveyance more comfortable for their passengers to boost business. Traveling by air buses
Are more convenient for people because it takes less time to reach their destination. We will talk about the most luxurious airlines in the
World their company structure and facilitation that they are providing to their passengers.
1. Singapore Airline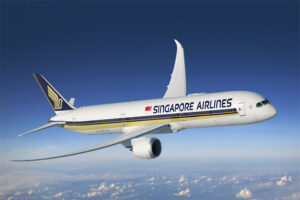 Its the cleanest airline of the world according to 2019 reports. It also has more engrossing information about the 2nd and fourth position and first in 2018. This is the largest company in the Aisa and listed amongst the fifteenth on this planet. This luxurious airline catches its sixty-two destination in thirty-two countries of the five continents from its primary home Singapore. It's ranking amongst in the top 15 airlines that are generating massive revenue and number 10th as the amorous passenger-carrying airline of the world.
Read also: 10 Most Surreal Places in the World
2. Etihad Airways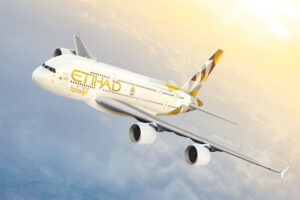 This airline is now listed as the second biggest airline of the Middle East the first one is Emirates. It founded in 2003 in Khalifa city of Abu Dhabi and considered to be the most luxurious airline in the world. It operates more than thousands of flights most are passengers carrying and cargo services as well.
Read also: 10 Most Famous Sea Stacks Around the World
3. Qatar airways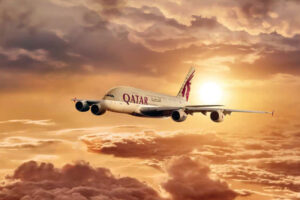 The company story is so splendid and motivational for people because it was established in 1994 with only 75 employees that were professionals of network route not even had an airbus. In 1996 they purchased two-second hand aircraft and begin their first operation to Banaras. Now it's a huge company and secured 43000 working people.
In 2019 they are the flag-carrying airline of Qatar and their head office situated in Doha. Sheikh Hamad Bin Ali Bin Jabor Al Thani is the honor of Qatar Airways.it is
providing cargo services as well its business and Executive class include it in the list of the most luxurious airline of the world.
Read also: Interesting Facts about the USA
4. Emirates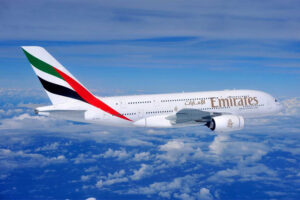 It is the largest Airline in the Middle East and managing all operations from Dubai Airport. the company controls estimated 3600
flights per week in 150 cities of 80 countries of 6 continentals. At its initial stages in 1985 Pakistan Air Lines help them out for the structure and provide them
two aircraft on wet-lease Pakistanis were responsible to train the most luxurious airline in the staff of the world and established an academy for them. There are two typing in the first-class one cabin is closed from roof to ground and other is open one but the business class has every facility 43 inches LED, laptop, etc.
Read also: 12 Interesting facts You Should Know About CROATIA
5. Cathay Pacific Airways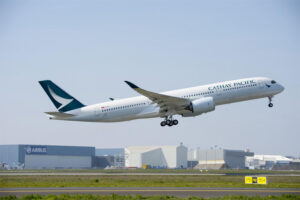 CPA is the flag carrier of Hongkong and situated at its international Airport. This luxurious airline performing passengers and cargo operations in more than 60 countries of the world. Its generating high profit and economical revenue for their country. airline becomes the 10th imminent company as sales fourteenth hugest as capitalization In 2010 CPA got new airbuses of latest models A330-300 an Boeing 777-300ER. The company was found in 1946.
Read also: 5 Interesting Facts You must know about Japan
6. Japan Airline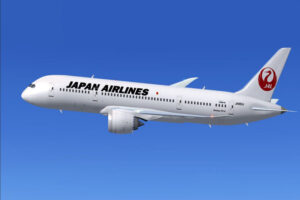 Japan airline established in 1951 after world war II. JAL is the Japan flag carrying company. Also, the third-biggest airline of Japan and sixth luxurious airline of the world according to the 2002 report. JAL has 279
Airbuses to perform its operations. An amazing thing that it is an official sponsor of Japan football association.
Read also: 10 Strangest Islands on Earth
7. Thai Airline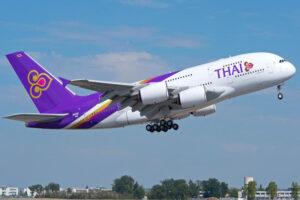 For luxurious traveling what do you think? Do you need a cabin that will be full of your dreamland the laptop, Food items or much more Surely, it will be materially expensive but it feels like your apartment. This airline makes you feel your home base environment and most hygiene award carry company. Additional services are the best quality food,
Massage services, sterilization, and disposal material for their customers.
Read also: 10 Famous Landmarks in Europe

8. Kenya Airline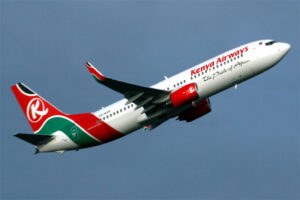 With their loveliest behavior, best equipment timely arrival and much more
Ranked this airline in the top 10 luxurious airlines of the world. Many factors are involved in your ranking.
Number 1 your staff
Next departure and arrival time.
Then the infrastructure of the plane.
In the end food quality.
Read also: 10 Dangerous Cities to visit
9. Air France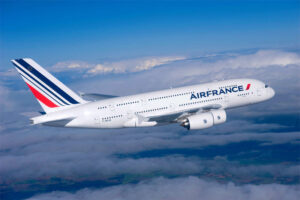 Contain one the extraordinary and luxurious airline of the world that France
Flag carrier service. It's a head office located in France. It also has
Business and executive classes with 2m splendid seats. Facilities of LEDs, Bluetooth and much more. If you are a businessman so you something more than an ordinary one like to manage your time and save yourself from extra fatigue moreover, for passengers its a heavy budget package so our suggestions are economy class is best for them.
Read also: Top 10 Largest Churches
10. ANA All Nippon Airways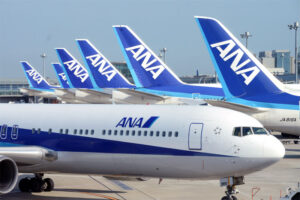 One of the most luxurious airline because business cabins don't have any comparison with other companies they are partially closed and provide you a resemblance stay like home. This airline is as the most revenue generator of Japan. Its head office is in Tokyo Japan.
Overall, A luxurious airline is one that provides you a marvelous experience in your journey a one on which you love to steed. All the above airlines have
Great customer care records and they behave their clients like their own family.
Read also: 10 Extremely Famous Grand Palaces In India