Are you planning to visit Japan?? Yes, Japan is a fascinating country with a unique culture. You can't even compare its culture with other societies and countries because it is totally different. This extremely famous island country is located in East Asia. There are four largest islands present in this unique country and their names are Honshu, Hokkaido, Shikoku, and Kyusha. These amazing islands cover approximately 97% of the land area of Japan. The 126 million people are living in this island country. When we talk about population then Japan is among highly populated countries. Japan is the 10th biggest country in the world in terms of population.
Tokyo is the capital of Japan and approximately 30 million people are living there. When the discussion begins about language then there is no official language in Japan. Many people speak Japanese and can speak very fluently as well. Japanese is also taught in the school to the children. There is no official religion over there and it is among the most interesting facts. The interesting thing about them is that they follow a market economy, and the yen is their main form of currency which they use.
1. THERE ARE MORE SENIORS THAN KIDS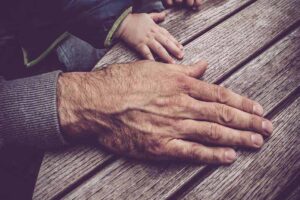 It is a quite sad fact about this country that there's a lack of childbirth. People are facing this big problem for a long time. People living in this country not have that much time and money to have a family. This thing has now become the reality and the part of their society. And that's why you will see more seniors than kids. Another thing that will shock you that they sell more adult diapers than kid's diapers.
The Japanese islands of Okinawa are also very notable because it has one of the world's longest lifespans. Two Japanese who are currently listed as the oldest humans in the world are living there. The ages of these two people are 117 and 116 years old.
2. Crime rates are lower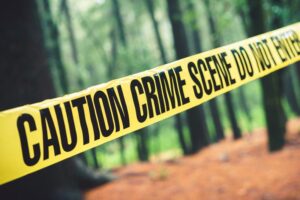 There are many interesting facts about Japan but this one is the best one. Yes, the crime rate is very lower and that's why it is among the safest countries in the world. You will laugh when you hear the most common crimes that happen in Japan. These crimes are stealing a bicycle or those umbrellas that people left outside the convenience store. People who are traveling in the metro and trains usually take a nap while traveling and keep their phones in their hand. People take advantage of their sleep and stole their phones. This not common but sometimes it happens.
Japan is so safe that people didn't even lock their houses when they are going outside. Most of the time you will see people moving with open bags.
3. MOST VENDING MACHINES IN THE WORLD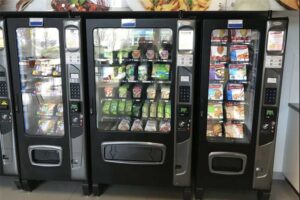 Vending Machines are everywhere in Japan and it is among the most interesting facts. Because you will see these vending machines in huge amounts almost in every corner. It seems that it is now part of their modern culture. But it also helps a lot to all the companies to actually sell their beverages and earn a huge amount of money without paying staff.
Interestingly, in big cities, you will get all the drinks, hot coffee and cold coffee and water botels in these machines. So it also people to take whatever they want.
4. There are 6852 ISLANDS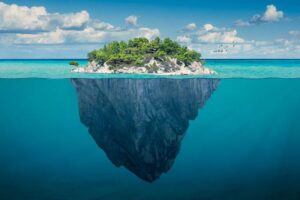 One of the most interesting facts about this unique country is that there are 6852 ISLANDS present here. That's the reason it is famous with the name of the island country. The name of the four biggest and popular islands are Honshu, Hokkaido, Kyushu, and Shikoku. The paradise islands of Okinawa is also very famous among tourists because it has beautiful beaches and tropical climate.
5. JAPAN HAS A PENIS FESTIVAL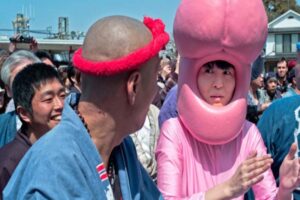 It is the most famous festival in Japan which is known as Kanamara Matsuri. This unique festival is celebrated in the most famous city of Kawasaki on the first Sunday in April. A huge amount of people are gathered over this place for enjoying this great festival. Candy, vegetables, cakes, and decorations contain the shape of the male reproductive organ. Other things that are related to fertility is also part of this festival.
Read also:
7 Wonderful Pyramids that exist in Mexico
12 Amazing Caves with surprising facts