The journey of famous bridges in the world started back in the year 1345 with the construction of Florence's Ponte Vecchio ("Old Bridge") which is one of the most famous bridges in the world because of its charming and ionic site over Arno River. It has used as a defense system. Later on, many other constructions like Menai Suspension Bridge in 1826, Clifton Suspension Bridge in 1864, Bosphorus Bridge in 1973 and many others added their part to this evolution.
Now let's discuss some famous bridges in the world.
10. Golden Gate Bridge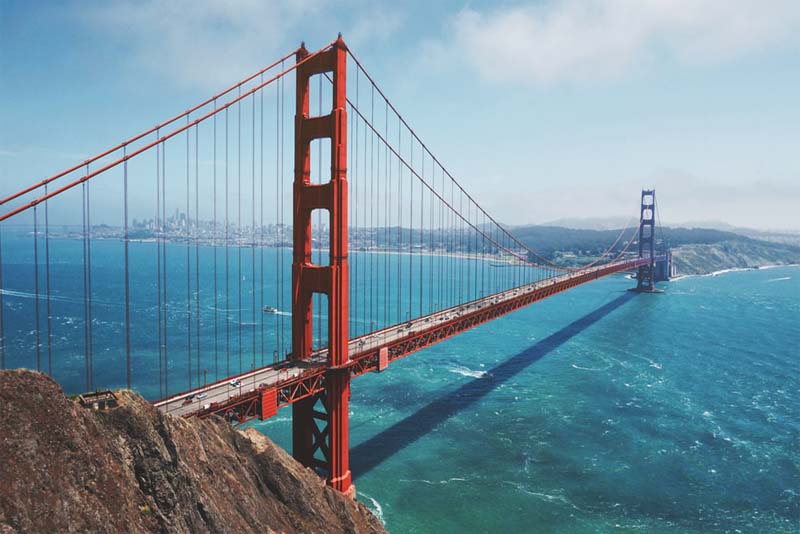 The world's most famous bridge spanning over an elegant bay connecting the city of San Francisco to Marin County, California. It is constructed at a strait and spans almost two miles across the Golden Gate where San Francisco Bay opens to meet the Pacific Ocean. The world famous bridge in the world was not less than a dream comes true for the people of San Francisco connecting to its neighbors when construction started in 1933. By the world, thousands of people from both sides drew social and economic benefits and uplift their lifestyles. Hence, this famous gate proved as a true Golden Gate.
Read also: Top 10 Largest Churches
9. Bosphorus Bridge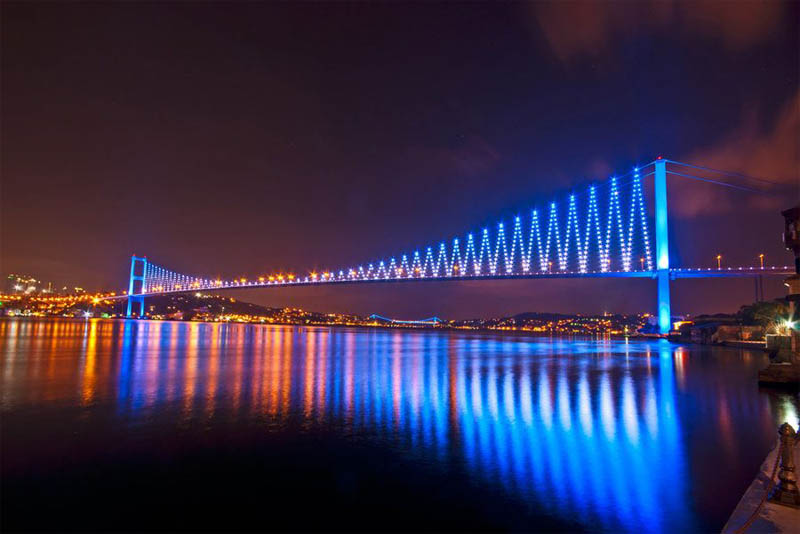 This is another famous bridge in the world that connects two geographical regions. The Bosphorus Bridge spans over Bosphorus Strait connecting Asia to Europe. This famous bridge makes Istanbul the only city in the world to be present in two different continents.
It extends from Ortakoy on the European side to Beylerbeyi on the Asian side. Another reason to enlist this bridge in the top 10 famous bridges in the world is that it's a suspension with steel tower and supported by gravity anchors.
Read also: 10 Dangerous Cities to visit
8. Tower Bridge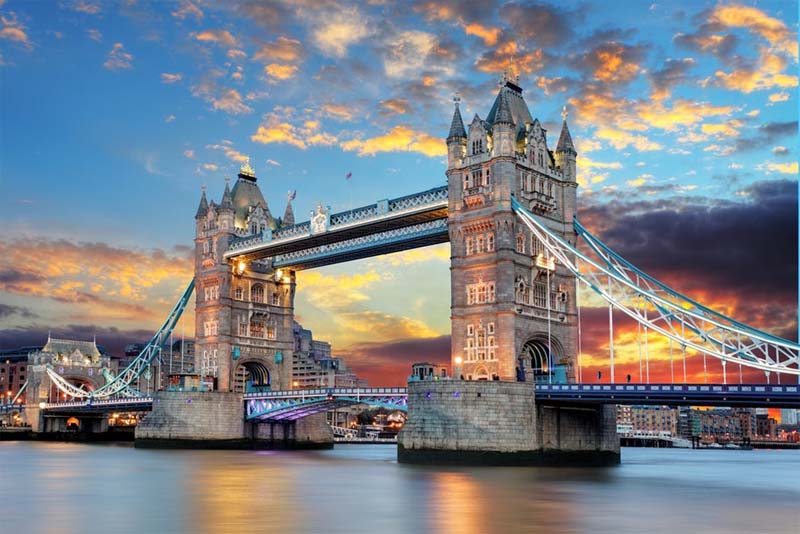 Tower Bridge is one of the most famous bridge in the world and London's defining landmark. This famous bridge crosses the Thames River beside the Tower of London. In the late 1800s, Tower Bridge was one of the support built to convey the majority of people on foot and vehicles needed to cross from one side of London to the next. Furthermore, it took 8 years and 432 development laborer's to finish the construction in 1894. Guests to Tower Bridge today can walk or drive across and you can likewise visit the Tower Bridge Exhibition.
Read also: 10 Famous Landmarks in Europe
7. Sydney Harbour Bridge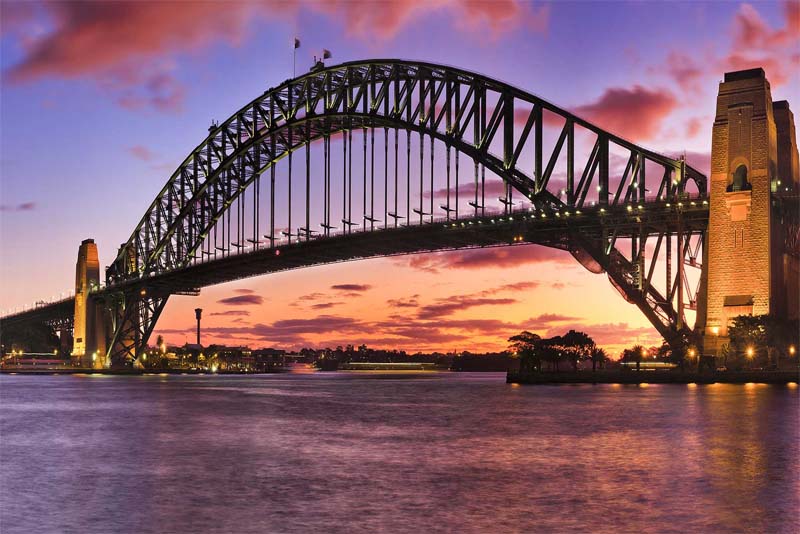 This famous bridge in the world is much more than a landmark. Sydney Harbour Bridge has been notified as of outstanding national heritage significance. Its construction has set a benchmark in the history of Australia. This project was the most costly but after more than 80 years has not reached its loading capacity. Hence, it is comprised of over 550,000 steel pieces that are equivalent to seven times Eiffel tower. For Sydneysiders, this place is the most recognizable landmark.
Read also: 10 Strangest Islands on Earth
6.Chapel Bridge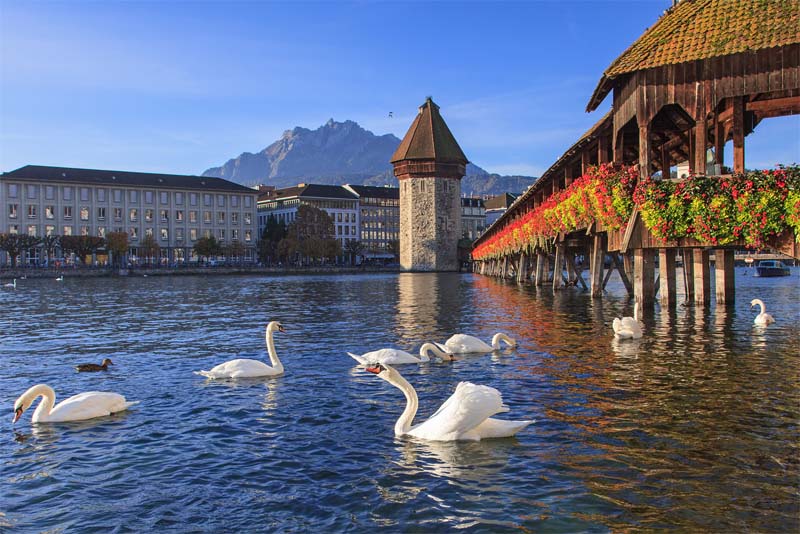 It is probably the oldest pedestrian's wooden bridge in Switzerland. This famous bridge in the world is named after St. Peter's Chapel, it was built in the middle of the 14th century. One of the attributes of Chapel Bridge is that it has painting hanged under its roof. They are triangular and portray occasions from the history and Legends of Lucerne. in 1993 on August eighteenth, Fire broke out, probably from a cigarette, and wiped out 66% of canvases. From 147 canvases that endure break (of unique 158), 47 were not ashed by fire and just 30 were effectively reestablished.
Read also: 5 Interesting Facts You must know about Japan
5. Si-o-se pol Bridge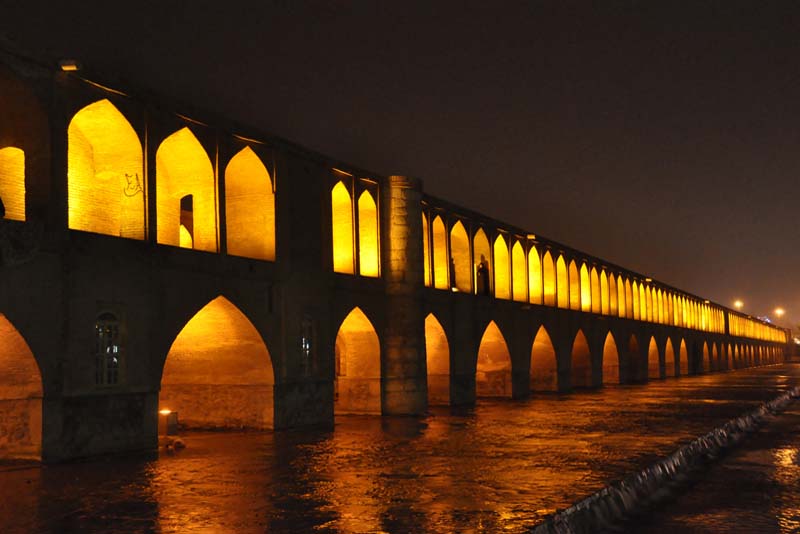 This famous bridge is popularly known as Allahverdi Khan Bridge. Thus, it was built by the chancellor Allahverdi Khan Undiladze in Isfahan, Iran. It is the most famous bridge in the world at a recreational place.
Therefore, this bridge was constructed to serve primarily as a dam. It has a total length of 297.76 meters and a total width of 14.75 meters. Usually, it is recommended to visit at night, beautiful lighting catches your attention at first sight and you get amused.
Read also: 12 Interesting facts You Should Know About CROATIA
4. Millau Viaduct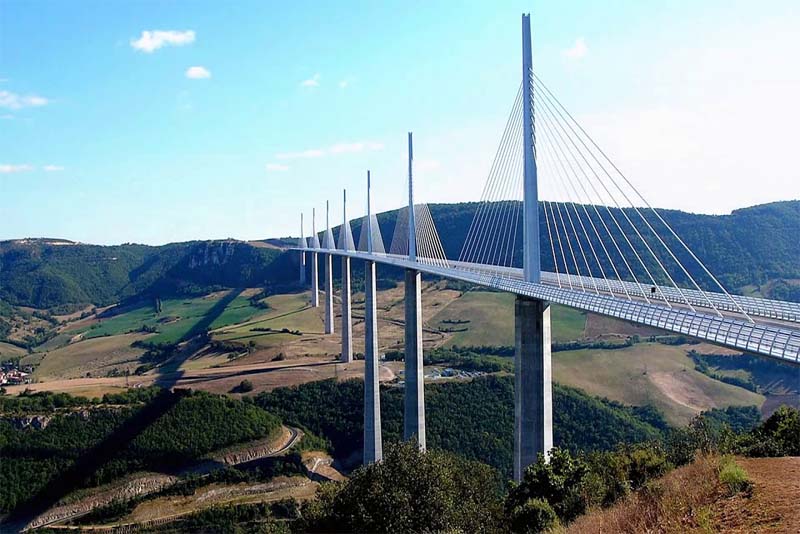 Millau Viaduct is a cable-connect bridge in France over a valley of the River Tarn close to Millau. Thus, it is the famous bridge in the world with one of its pole as high as 343 meters. Therefore, architects were French structural engineer Michel Virlogeux and British architect Norman Foster. This famous bridge in the world broke several records. Meanwhile, it has the highest pylons in the world, the highest tower in the world and the highest road bridge deck in Europe.
Read also: Interesting Facts about the USA
3. Brooklyn Bridge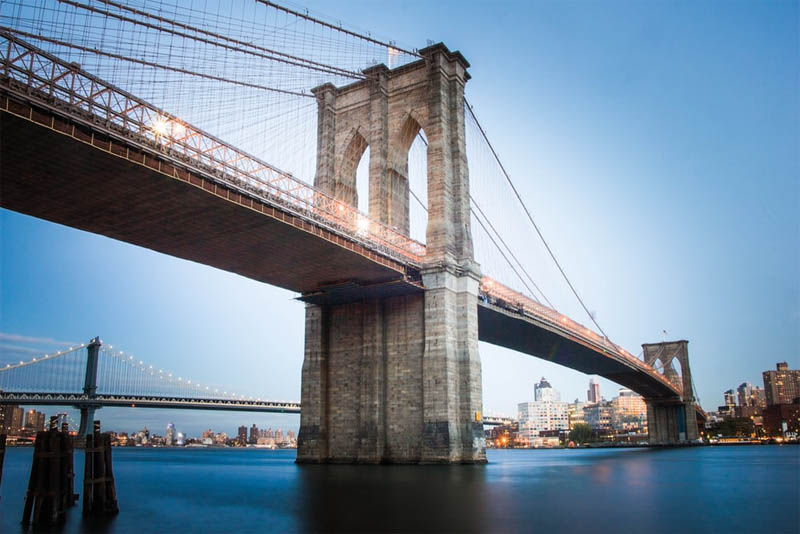 Brooklyn Bridge is a cable-connect/suspension hybrid famous bridge in New York City that links Manhattan and Brooklyn. It is one of the most established suspension bridges in the United States and a first steel-wire suspension connect in the world. Hence, Brooklyn Bridge the famous bridge in the world was planned by John Augustus Roebling. Construction started on January 3, 1870. The first step was the building of a solid base for the bridge. Indeed, by using "caissons", close wooden boxes that placed underwater and filled with compressed air that allowed workers to dig the riverbed.
Read also: 10 Most Famous Sea Stacks Around the World
2. Stari Most Bridge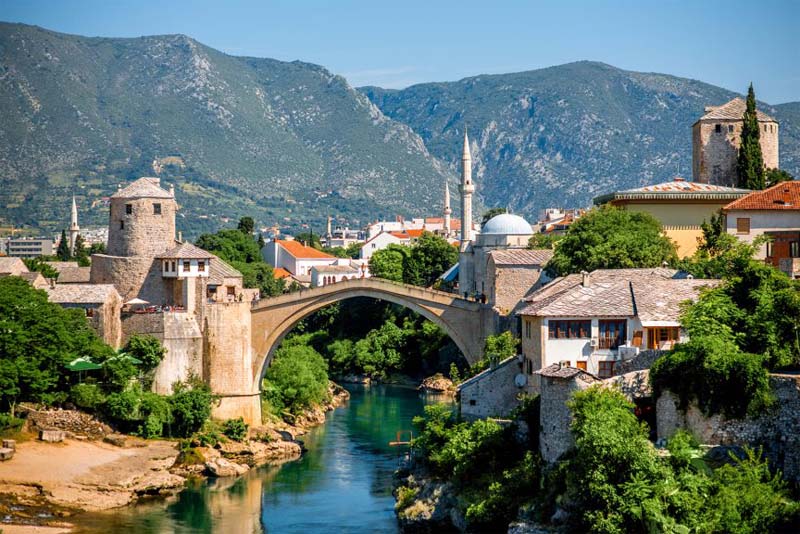 Another iconic landmark by Ottomans in the city of Mostar in Bosnia and Herzegovina is also known as Mostar Bridge. In contrast, after its destruction, a temporary cable bridge was built by Spanish military engineers in its place. After the end of the war, the government planned to reconstruct this famous bridge. Reconstruction started on 7 June 2001. Thus, on 23 July 2004, this world-famous bridge was inaugurated, with the cost estimated to be 15.5 million US dollars.
Read also: 10 Most Surreal Places in the World
10. Great Belt Bridge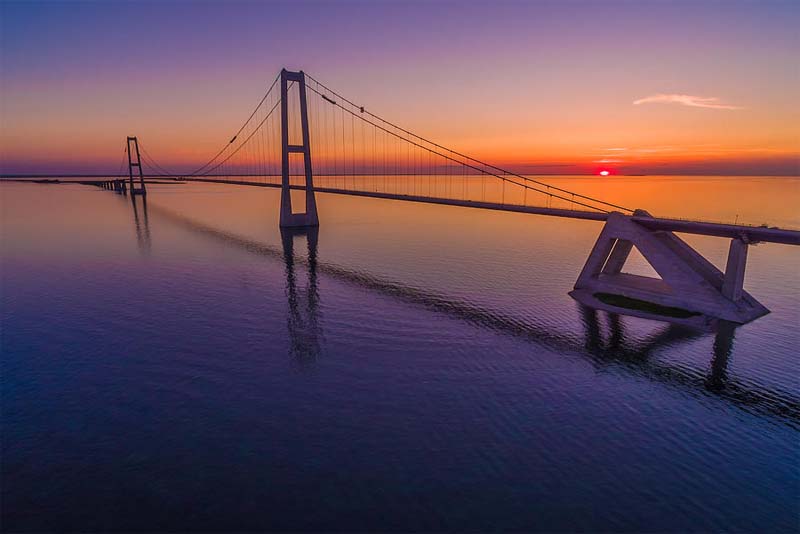 Great Belt Bridge is a traffic link between Danish islands Zealand and Funen. Therefore, it was designed by Dissing and Weitling. Term "Great Belt Bridge" refers to a suspension bridge or box girder bridge or whole fixed link together.
Read also: 10 Most Luxurious Airlines In The World