Spending time on beautiful and largest islands is the dream for many people. The main thing people love about these exotic places is they are full of peace and you will see the beauty of nature everywhere. People waste a lot of time on Google Maps in search of these where they can easily spend their vacations and quality time. These places exactly show us how beautiful the world is. They are the most prominent and adorable picture of nature's beauty. Following is the list of 10 largest islands which are probably the best islands in the world.
1. Greenland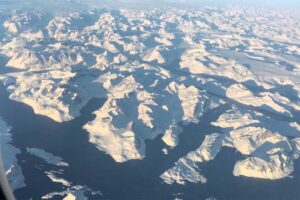 Greenland is the most famous and largest island in the world. It is basically an autonomous constituent country of Denmark and is present between the Atlantic and Arctic oceans. It is associated with Europe both politically and culturally. It has been known as inhospitable land but now it is the best tourism destination. People came from across the world to visit this biggest island in the world.
Area: 2,130,800 sq km (822,700 sq miles)
Population: 56,483
Population density: 0.028/km2 (0.1/sq miles)
Location: North America (Denmark)
2. New Guinea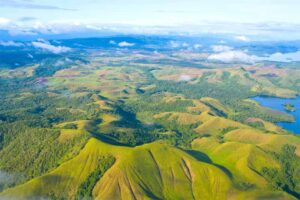 When the discussion begins about the largest islands then no list is complete without New Guinea. Coasts are present on both side of the island contain the world famous and graceful diving destinations which attract people. The excellent weather conditions make this island ideal for tourism. World War 2 plane and shipwrecks are also available. But to explore it you must have to dive into the water. This biggest island is also famous because Puncak Jaya which is the highest mountain of Oceania is also present inside the Indonesian border on the island.
Area: 785,753 sq km (303,381 sq miles)
Population: 11,306,940
Population density: 14/km2 (36/sq miles)
Location: Indonesia and Papua New Guinea, Oceania
3. Borneo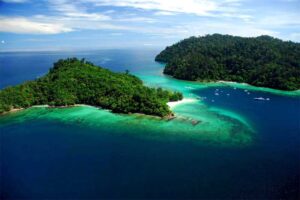 Borneo basically comprises three countries and is approximately 73% is Indonesian territory. Only 1% of the island is under the territory of Borneo and the remaining is under Malaysian. Borneo is also very famous because of the exotic and rare wildlife in the interior forests and surroundings waters. You will see the dolphins and saltwater crocodiles in the waters of the South China Sea.
Area: 743,330 sq km (288,869 sq miles)
Population: 19,804,064
Population density: 21.52/km2 (55.74/sq miles)
Location: Brunei, Indonesia, and Malaysia, Asia
4. Madagascar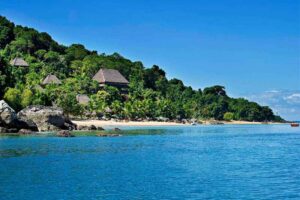 Madagascar comes at number 4 in the list of largest islands having exciting and beautiful sceneries. 5% of all famous plant and animals can easily be found on Madagascar. It is also the largest island in the Indian Ocean with calm and idyllic waters that gently lap on stunning sandy beaches. The dangerous and violent waves just collide with rocks and make the whole scene more exciting.
Area: 587,713 sq km (226,917 sq miles)
Population: 22,005,222
Population density: 33/km2 (85/sq miles)
Location: Africa
5. Baffin Island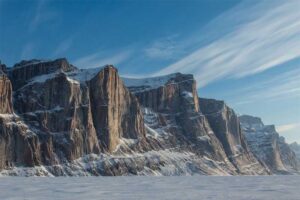 When it comes about islands then no one can beat Canada because it has the longest coastline and the unknown number of islands. According to an estimate, there are more than 30,000 islands across the eastern shore Georgian Bay. The presence of breathtaking and stunning peaks Mount Asgard and Mount Thor make it more popular.
Area: 507,451 sq km (195,928 sq miles)
Population: 10,745
Population density: 0.02/km2 (0.05/sq miles)
Location: Canada, North America
6. Sumatra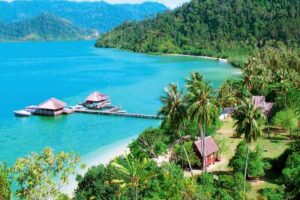 Another beauty of nature marked is named at number 6 in the list of largest islands. Earthquakes, tsunamis are typical along Sumatra. Rare wildlife also presents in its forests. Tigers, elephants, rhinos, Orangutans exist in this tangled forests.
Area: 443,066 sq km (171,069 sq miles)
Population: 50,000,000
Population density: 106/km2 (275/sq miles)
Location: Indonesia, Asia
7. Honshu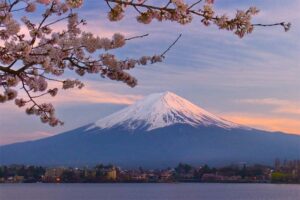 Honshu is a very popular Japanese mainland and is the most populated island. There are four main islands present in Japan and among them, Honshu is the largest. The eye-catching sceneries and world-class skiing and hiking attract people.
Area: 225,800 sq km (87,200 sq miles)
Population: 103,000,000
Population density: 447/km2 (1,158/sq miles)
Location: Japan, Asia
8. Victoria Island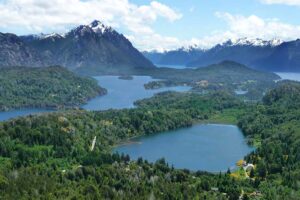 Victoria Island is very popular among the tourists located within the Arctic Circle. It has a population fewer than in 2000 and is located in Northern Canada. It's the highest point is unnamed and have a length of 700 km. Victoria Island is nearly double the size of Newfoundland.
Area: 217,291 sq km (83,897 sq miles)
Population: 1,875
Population density: 0.009/km2 (0.02/sq miles)
Location: Canada, North America
9. Great Britain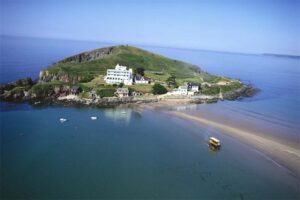 It is well known in Europe and also the largest island in Europe. It seems to be less dramatic than other islands mentioned in the list. Great Britain contains no active volcanoes, mountains and that is the reason it is fewer adventures. The presence of rolling hills, quaint villages, craggy coastlines attracts people.
Area: 209,331 sq km (80,823 sq miles)
Population: 60,800,000
Population density: 302/km2 (782/sq miles)
Location: United Kingdom, Europe
10. Ellesmere Island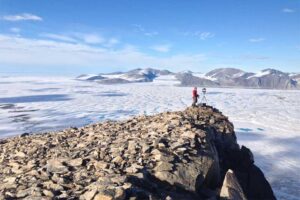 Same like Victoria the Ellesmere Island also completely lies within the Arctic Circle. The most part of Ellesmere island is covered by the Arctic Cordillera mountain system. Due to the presence of this mountain system, it is known as the most famous mountainous island.
Area: 183,965 sq km (71,029 sq miles)
Population: 146
Population density: 0.000744/km2 (0.0019/sq miles)
Location: Canada, North America
Read also:
Top 10 fastest cars in the world
Top 10 Most Scariest Places in the World
Top 10 most beautiful cities in the world
Top 10 World's Most Dangerous Roads