Hollywood is the world biggest entertainment industry and there is no doubt in that being a Hollywood actress ensure you significant wealth. Everyone wants to know about the lifestyle of these actresses. A lot of the richest actresses are working in this entertainment industry. But on this topic, we will give information regarding the 10 richest actresses of all time. They are actually ruling the industry. So following are the richest actresses of all time.
10. Jennifer Aniston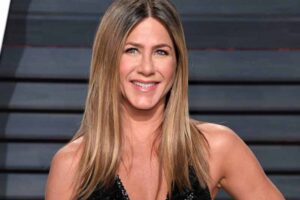 Net Worth: $150 million each
She is a successful American Actress, film producer, and businesswomen as well. In the 1990s her acting career grew successfully and she has remained a well known public figure. In 2018, she established herself as one of the top leading and highest paid actresses in Hollywood. People highly admired her brilliant acting.
According to the reports, during the last three seasons of show production, Jennifer is earning $ 1 million per episode.
9. Angelina Jolie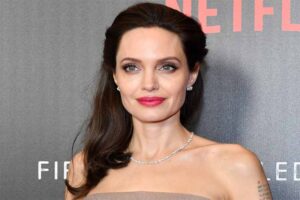 Net Worth: $160 million
Angelina Jolie comes at number 9 in the list of richest actresses of all time. Her estimated net worth is $ 160 million. She was introduced to the entertainment industry at a young age. In young age, Angelina Jolie does modeling and features in the music videos. She started her film career in the 1990s. She shows some amazing acting skills and gets famous in a very short time. She is among the most search actresses in the world.
8. Miley Cyrus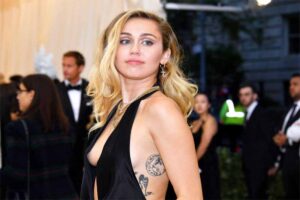 Net Worth: $160 million
She is the daughter of successful country singer Billy Ray Cyrus. Miley Cyrus is also known as the most controversial entertainment icon. She started acting at a very young age. She also appears in romantic dramas and releases several pop albums. She has got a huge fan following and also goes on musical tours where she performs live in front of millions of her fans. There is no doubt she's a perfect successful star.
7. Julia Roberts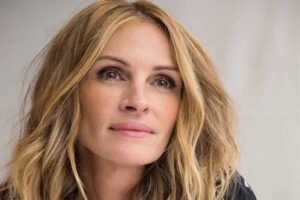 Net Worth: $170 million
Julia Roberts gets Hollywood fame by showing some epic acting skills in movies like "Pretty Woman," "Erin Brockovich," "My Best Friend's Wedding." Her acting career never slows down. She also appears in many blockbusters movies "Eat Pray Love," August: Osage County," "Mirror Mirror" and "Valentine's Day."
6. Victoria Principal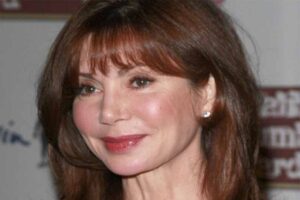 Net Worth: $200 million
Victoria Principal is at number 6 in the list of most richest actresses of all time. She got very popular after doing a successful role in Pamela Barnes Ewing on the uber-popular TV show, "Dallas."
5. Julia Louis-Dreyfus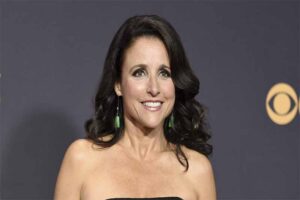 Net Worth: $200 million
Julia Louis-Dreyfus career began with Chicago's Second City comedy troupe. Her comedy series are very popular. She works in "Saturday Night Live" for two seasons. Then she joined the cast of "Seinfeld," this show was also very successful.
4. Sandra Bullock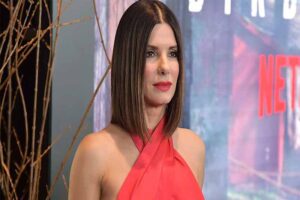 Net Worth: $200 million
Sandra Bullock is an Academy Award-winning actress and her estimated net worth is $200 million. She has acted in her childhood. So you can say that she's a born actress. She appeared first time on stage at the age of 5 in German opera. She becomes a star in many successful films and performs leading roles. Her acting was so realistic that she got famous in no time.
3. Jessica Alba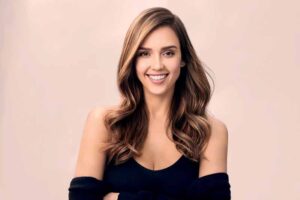 Net Worth: $350 million
She is the perfect actress and a businesswoman as well. She had made her name in both on and off screen as well. At the age of 13, she's started appearing on television and movies. She made an appearance in Camp Nowhere and The Secret World of Alex Mack (1994) at a very small age. She has done a number of films including " The Love Guru," "Fantastic Four," and "Good Luck Chuck".
2. Jami Gertz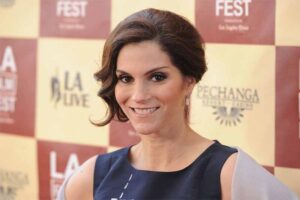 Net Worth: $2 billion
She's Actress and philanthropist as well and has an impressive $2 billion net worth to her name. She was married to billionaire Tony Ressler, co-founder of Ares Management and former owner of the Milwaukee Brewers. In the 1980s, she began her acting career by appearing in "Diff'rent Strokes," "Sixteen Candles," "Square Pegs," "Family Ties," and "The Lost Boys," to name a few. She also worked as a scent designer for Lanvin.
1. Dina Merrill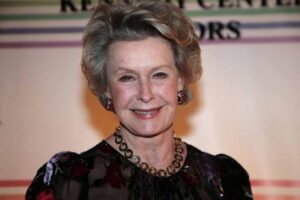 Net Worth: $5 billion
Dina Merrill is leading the list of most richest actresses of all time. Her net worth is $5 billion and she's a socialite and philanthropist as well. She found huge success by performing on the stage and television. She makes an appearance in more than 20 films throughout her career. She also supports different charities. Dina Merrill launched her foundation named as Juvenile Diabetes Foundation.
Read also:
10 Extremely Famous Grand Palaces In India
Top ten most expensive coins in the world
Top 10 fastest cars in the world
Top 10 Most Expensive Mobile Phones in the world