Majority of people thinks that vegetables take too long to grow. Yes, some vegetables like tomatoes, pepper and watermelon take time to grow. But not all vegetables are slow growing. So the question arises how to start your own vegetable garden?? Fast growing vegetables are the best option for the new gardeners because they don't take a lot of time to grow and they can harvest very quickly.
It is also better for new gardeners that they should take some gardening tips from the experienced person. So in this article, we will discuss fast growing vegetables. In this list, you will also find some of the best vegetables to grow at home.
Here is the list of 10 fast growing vegetables
1. Arugula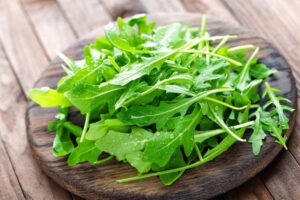 Arugula is leading the list of fast growing vegetables. This amazing little green has a peppery flavor and can easily be grown in our houses. Arugula is the most delicious and stunning addition to our perennial garden.
So want to start your own vegetable garden? Arugula is the best option, add this peppery green into your salad and enjoy all of its benefits.
Gardening Tips:
The process is very easy; you only have to give 2 months to this plant to actually produce mature leaves. When mature leaves are produced, now you can just cut them and these nutritious leaves are ready to eat.
2. Spinach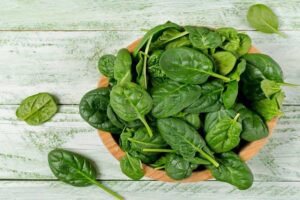 You just can't believe the fact that how fast spinach actually grows. Spinach is among the most nutritious vegetables. These green leafy vegetable can provide numerous benefits to our whole body. The nutrients present in it are really good for our hairs, skin, and nails. It comes at number 2 in the list of fast growing vegetables.
Gardening Tips:
All you have to do is to just simply sow the seeds into brilliant and good quality dirt. After doing this you just have to water the plant and wait for a plant to grow. After 4-6 weeks, you will get fresh spinach. Now add this nutritious vegetable into your salad. There are many different ways to eat spinach. You eat it raw or make a smoothie as well.
3. Baby Carrots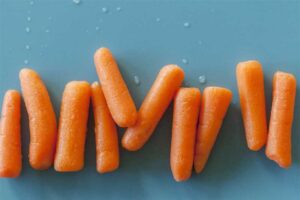 The taste of baby carrots is so amazing, a great snack and you can also cook them. It is one of the best vegetables to grow at home.
Gardening Tips:
So you love carrots and want them quickly then all you have to do is that pick a baby carrot variety. Now just simply plant them, either plant them into the ground or a container. The other method is just directly sowing the seeds into good quality dirt. They will start growing in 30 days.
4. Radishes
Radishes are one of the fast growing vegetables and it is very simple to grow them as well. They are widely used in salads. The presence of Vitamin C, zinc, and phosphorus works great for the skin. Drinking its juice daily will keep your skin youthful and glowing.
Gardening Tips:
So want to grow radish at your home?? The process is super simple just sow its seeds in good quality dirt. After 25-30 days you will get your first harvest.
5. Cucumbers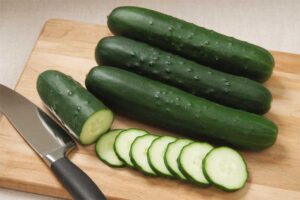 Cucumbers are a great and most delicious addition to a salad. They are also very well-known versatile plant to grow. Make different tasty recipes with this amazing vegetable. You can also make pickle with them. But make sure one thing that cucumbers basically like to run so you will actually need to either place them on a trellis or provide them huge space to grow.
6. Beets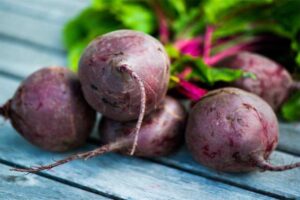 Beets are among those vegetables whose green roots can also be eaten raw, boiled or combined with any salad. Some people actually don't like the actual beet itself but enjoy its greens that are coming out from the plant. This vegetable is very popular in India; chopped, cooked and spiced beets are a very common side dish. This vegetable is commonly served boiled or steamed.
Large numbers of recipes of its green leafy portion are available. You can also add the young leaves in a salad and make it more nutritious. But take care of one thing that grows them in spring or when fall is starting because they are capable of standing against little heat. But they don't like hot summer.
7. Bush Beans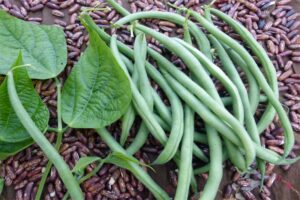 Bush beans are famous for producing a quicker harvest. This beautiful vegetable grows amazingly in the gardens. It is very easy to prepare them as well.
Gardening Tips:
So if you like these green beans then you can also easily and effectively grow them in your home. Just sow its seeds into premium quality dirt. Provide them water and a sufficient amount of light then they will definitely produce the green bush beans. In approximately 40-65 days you will have your first harvest.
8. Bok Choy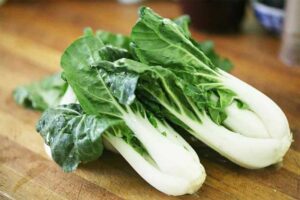 Bok Choy marks its name at number 9 in the list of fast growing vegetables. It is a well-known fun plant.
But it is also an excellent plant to grow because it can easily produce a mature harvest in about 30 days. That is the reason this super fast plant is on the list.
So if you want to grow something different in quick time then Bok Choy is the best option. It will definitely produce a fast harvest and give you positive results.
9. Lettuce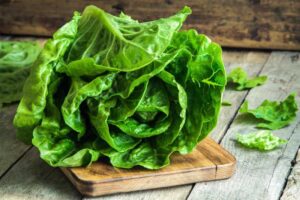 mature harvest.
In fact, most of them are capable of producing a harvest in about 30 days.
In search of something that is extremely healthy, green, and fast, then you should lettuce most be your prime priority. Lettuce is the most remarkable versatile plant. You will find so many different varieties. Each of them contains different flavor and crunch with each one.
But the interesting fact about lettuce is that it can only grow in colder temperatures. Its other benefit is that it doesn't take a very long time to produce a
10. Summer Squash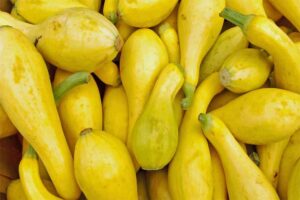 Summer squash is one of the favorite vegetables of many people because its tastes are delicious and produce quickly too.
So want to learn how to start your own vegetable garden?? and how to grow your own squash. Then follow the instruction written below
Gardening tips:
Basically, the most important thing is that you have to sow the seeds directly in the quality soil. The next step is to water them and wait for them to grow and produce.
Read also:
10 Amazing Pomegranate Juice Benefits
Top 10 fastest cars in the world
Top 10 Most Expensive Mobile Phones in the world