As we all know everyone loves luxury cars and the majority of people had as a dream to buy these expensive cars. Everyone likes to see the pictures of these supercars the on the internet but actually owning these luxury cars a is the dream of the or majority of us. Rich and famous people buy these expensive cars like they are buying a pair of brand new shoes. We mostly see footballers and popular sportsman driving these luxuries. Famous footballer like Cristiano Ronaldo and Wayne Rooney get millions of likes on their pictures when they pose with their brand new Bugatti or new Lamborghini Aventador.
10. Bentley Mulsanne- £183,434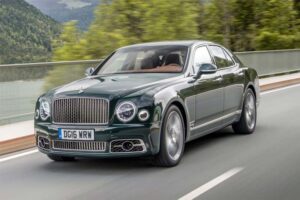 It is the most beautiful and flagship model of the Bentley range. It is one of the finest handmade cars with great performance. Its effortless performance and power attract people and that is the reason on a huge amount of people aa re a fan of this luxurious car. Bentley offers exhilaration with the kind of confidence that will amaze you. Its road presence is amazing and the eye-catching design makes its name in the list of expensive cars.
9. Porsche 918 Spyder – £518,576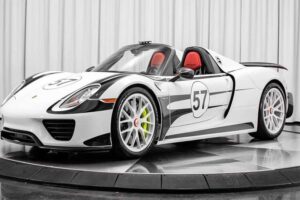 One of the well-known model of Porsche with elegant design and performance. Porsche believes that this model will be the future best sports car. This luxury car can easily reach the top speed of 214 mph. The most interesting part of this sports car is that is powered by a naturally aspirated 4.6 L (4,593 CC) V8 engine. Michael Mauer is the creator of this stunning design. Porsche 918 Spyder have brilliant M4 layout with all-wheel steering. It has a stunning range of 680 kilometers and its electric range is 19 km.
8. McLaren P1 – £675,000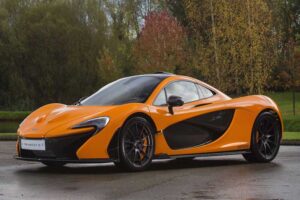 McLaren P1 contain extremely powerful mid-engine and rear wheel design that actually used a carbon fiber monocoque. Roof structure safety cage concept is also used which is known as Monocage. Amazing body style with a classy layout along with eye-catching Dihedral doors. The whole look was so inspiring and that is the reason it is a dream car for the majority of people. Powerful electric motor named as McLaren E Motor is used in this luxury car.
7. Hennessey Venom GT – £736,440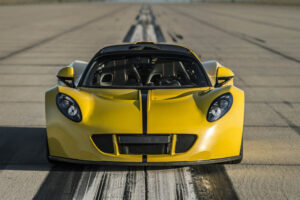 This piece of beauty can actually reach up to a whopping speed of 270 mph. Elegant style with top quality performance and stunning layout attract millions of people.
6. La Ferrari £1million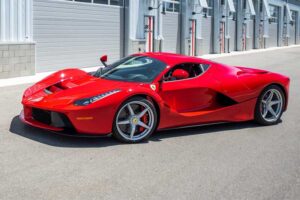 Ferrari creates this masterpiece to compete with its rival Porsche and McLaren. Ferrari wants to make its strong impact in the cars industry. They want to show that they are capable of creating world best ride. The whole body is stylish with extraordinary perfect layout and 6.3 L F140FE V12 powerful engine.
5. Koenigsegg One – £1.6 million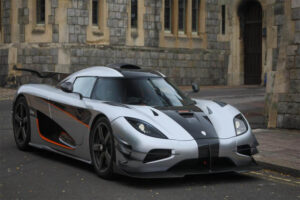 One of the fastest and luxurious cars and exclusive production you have ever seen. The most astonishing thing about Koenigsegg One is that there were only 6 of these cars ever built. With a top speed of 273 mph, this monster came at number 5 in the list of expensive cars. The whole design is very inspiring, eye-catching interior, stunning visual appearance, and side splitters will amaze you. This masterpiece is one of the most
4. Aston Martin One – £1.1 million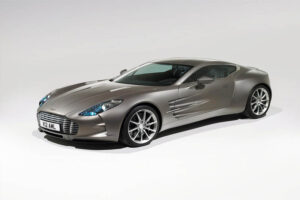 Aston Martin One is another great invention in the vehicle industry. It basically comes with powerful a 7.3-liter V12 engine which has 757bhp. Silver Row tailored Skirt mostly covered this amazing beauty. Its stunning FR layout and swan doors attracts millions of people. Marek Reichman is the designer of this outstanding and attractive sports car.
3. Bugatti Veyron – £2 million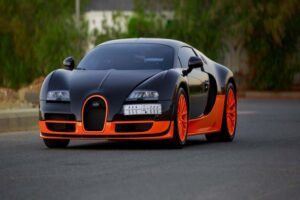 When the discussion begins about the dream and expensive cars then no list complete without Bugatti Veyron. This outstanding piece of engineering has a powerful engine and a top speed of 254mph. Majority of celebrities and sportsman including Cristiano Ronaldo own this masterpiece.
2. Lykan Hypersport £3million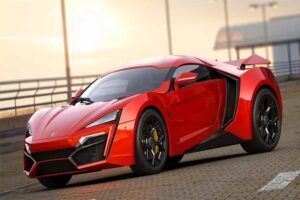 This luxury car is distinctive in every way. It's a unique and eye-catching body and delightful and advanced design inspire everyone. This automotive masterpiece makes its name in the list of fastest cars. Its LED headlight of this rear car is beautifully encrusted with 220 diamonds. Everyone who gets a chance to drive this beauty never forget to appreciate its futuristic controls, innovative design, and graceful car's interface.
1. Lamborghini Veneno Roadster £3.3 million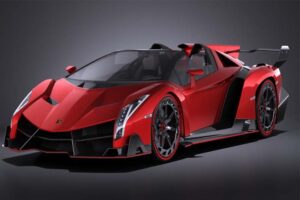 Lamborghini Roadster is right now the most expensive car in the world. It is so fast that it seems like you are flying on the road. Its optimal aerodynamics ensure the stability in fast curves. This car is ideal for a road that is the reason it is a dream car form all sports car lovers. It can reach the max speed of 221 mph and its open roof with a fixed roll bar system amaze everyone.
Read also:
10 Amazing Pomegranate Juice Benefits
Top ten most expensive coins in the world
Top 10 fastest cars in the world
Top 10 Most Expensive Mobile Phones in the world