France has many popular and beautiful spots that attract tourists from all over the world. These beautiful destinations have spread from the boulevards of Paris to the fashionable seaside resorts of the Côte d'Azur. There are many fairy-tale castles, magnificent cathedrals, and picture-perfect villages that delight dreamers. At the same time, the state's modern monuments and rapid train transportation jolt visitors from the storybook surroundings into the atmosphere of the 21st century. Here you will get a complete knowledge of the ten most popular tourist attractions of France.
10. Arena of Nimes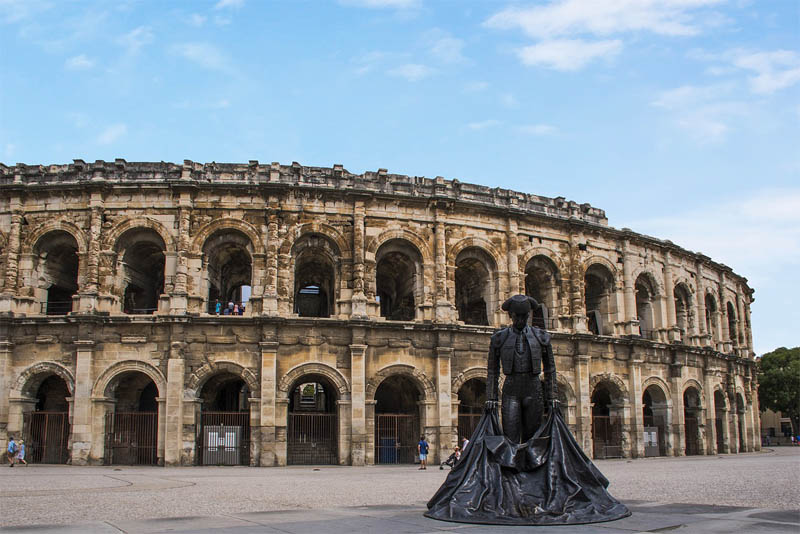 Arena of Nimes is a popular roman amphitheater that exists in the southern city of Nimes which closely resembles the coliseum of Rome. It came to exist in the 70 AD for performing many different events like bullfights but when it was remodeled in 1853, it gained a lot of popularity. In 1989, several new features were added here like movable cover and heating system. After that here many famous events were conducted like concerts and Wrestling shows. Now it has become a popular tourist attraction in France which appeals to many people all around the year.
09. The French Riviera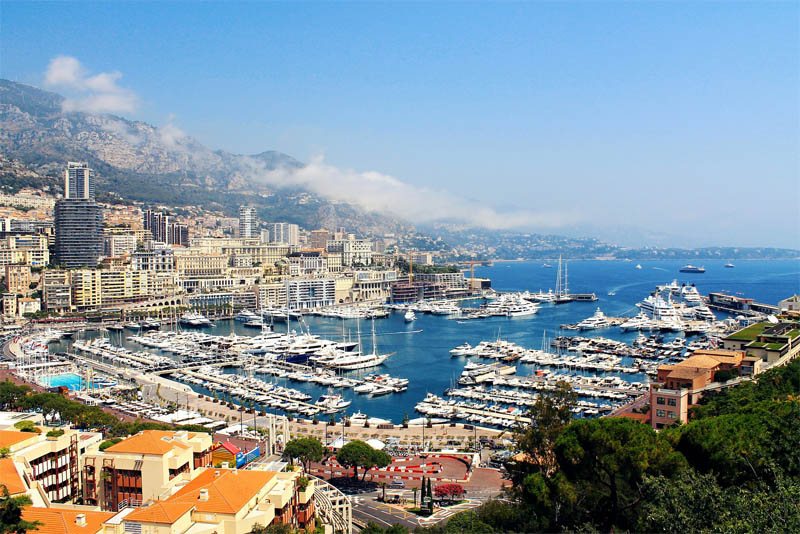 The French Riviera is the most popular tourist attraction in France. It is famous as Côte d'Azur is the Mediterranean shoreline by the city of Nice and Monaco. In the 20th century, it was a popular destination for the writers and painters like Pablo Picasso, Henri Matisse, and Edith Wharton and continues to be an attractive place for the worldwide celebrities of the current generation as well. There are many luxurious resorts and hotels, this magnificent destination hosts many popular cultural events such as the Cannes Film Festival and many other great concerts.
Read More: The best way of travel to Galapagos Islands
08. Arc de Triomphe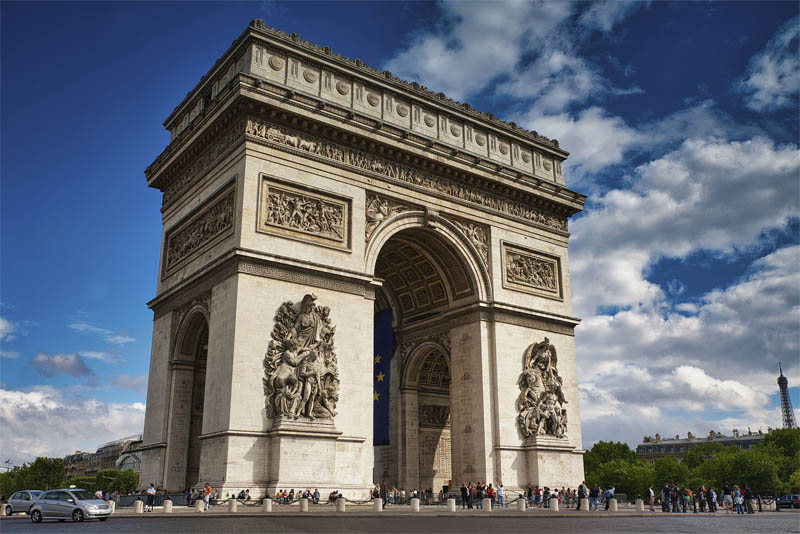 Arc de Triomphe meaning Victory Arch, is an iconic monument in Paris that stands as a symbol of France's glory and one of the popular attractions in France. It is also a pride of its throughout history. This monument is a remarkable arch that has built-in a classical roman style. It has specially made by Napoleon after France's triumph at Austerlitz. This monument tributes the glory of France particularly of the French Revolution and the soldiers of the Napoleonic wars who died in World War II. It is an iconic landmark, if you will go to France then must visit this place it is the biggest attraction place for tourists. 
07. Louvre Museum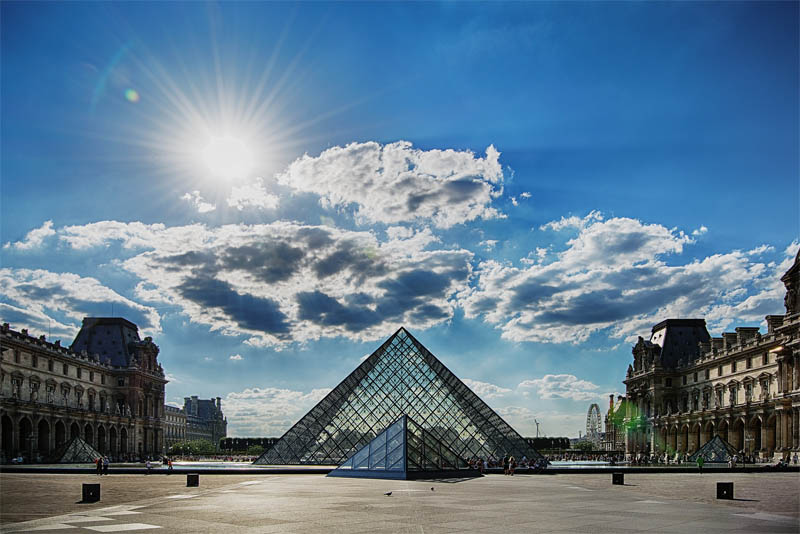 Another magnificent destination of France which is appealing to tourist attractions is the Louvre museum. Once it was a royal residence but now it converts into a museum that ranks as the top European collection of fine arts. You can find many western civilizations' works including the efforts by Mona Lisa by Leonardo DaVinci, the Wedding Feast at Cana by Veronese, and the 1st-century-BC Venus de Milo statue as well. It has also a collection of France's various kings that are worth watching. There are around 35,000 artworks and uncountable masterpieces. Before visiting take a private guided tour or focus on a shortlist of key representations for the most gratifying experience. 
Read More: Top 10 Beautiful Places in France
06. Provence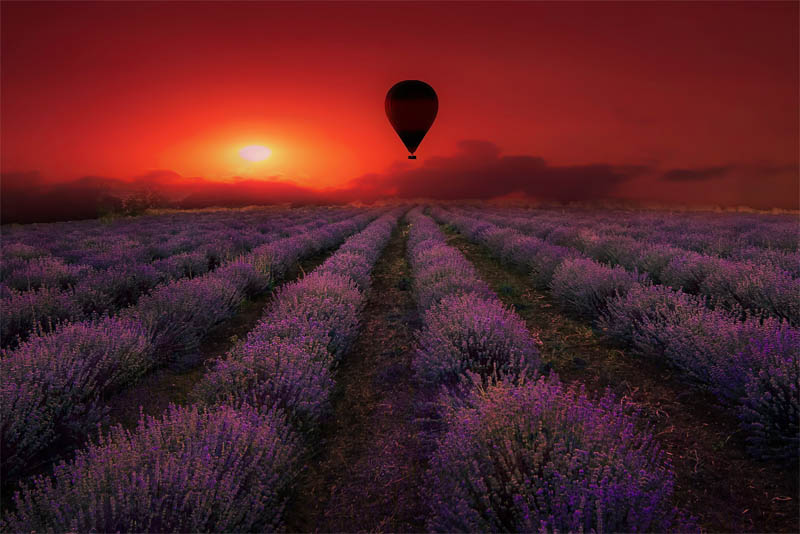 Provence is a stunning destination of olive orchards, sun-drenched rolling hills, and deep purple lavender fields, along with little villages settled around the valleys that are worth watching. Many vibrant sceneries enchanted many famous artists, like Cézanne, Matisse, Chagall, and Picasso.
Its weather also encourages relaxing strolls along cobblestone streets and afternoons spent on sunny terraces of open-air coffee bars. It is the most popular place which holds attractions for tourists from all over the world. Provence is also a region that is famous for its delicious cuisine that is cooked specifically in olive oil, vegetables, and aromatic herbs. Many other spots like Aix-en-Provence are also popular for their colorful outdoor markets and the hundreds of beautiful fountains.
Read More: Top 10 interesting facts about France
05. Alsace Villages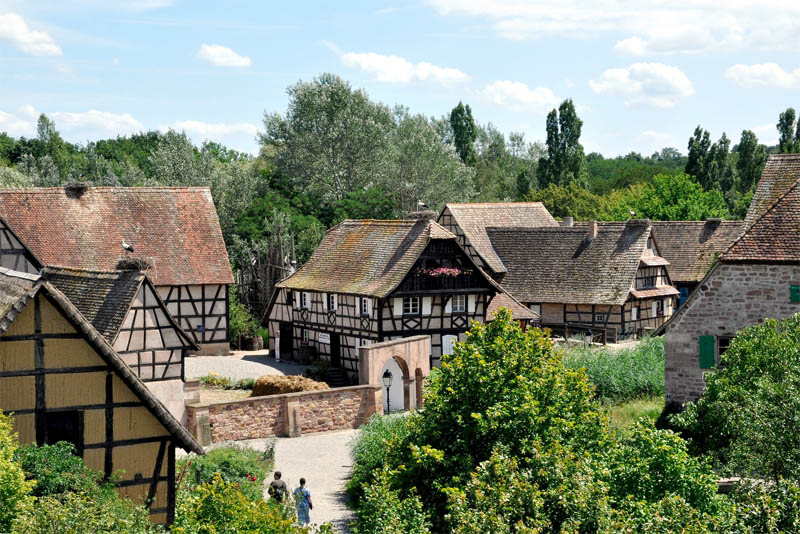 Alsace Villages of France are also famous all over the world due to its popular and beautiful tourist attractions. They are packed with green, rolling mountains of Alsace, where the Vosges hills border the Rhine River of Germany are most pretties one. There are many pastel-painted, half-timbered houses gathered around small community churches. These are surrounded by cheerful flowering balconies and ordinary cobblestone streets appeal to the visitors.
04. Camargue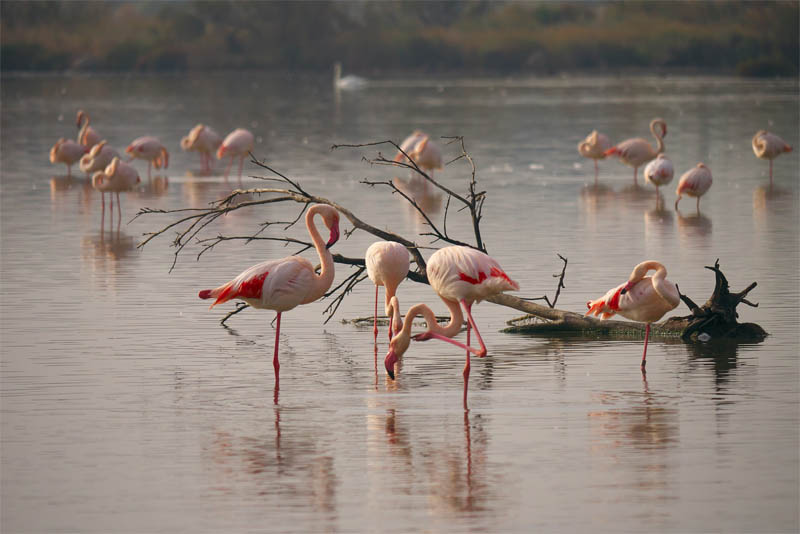 Camargue is another one of the tourist attractions in France that are located between the Mediterranean Sea and the Rhone River delta. It is the largest river delta in Western Europe that is magnificent and stunning. Its marshland is popular for its crawling birdlife which is around consisted of 500 species including the pink flamingo that adds beauty to this place as well. There are also popular small white horses that roam in the extensive marshlands of Camargue.
03. Etretat Cliffs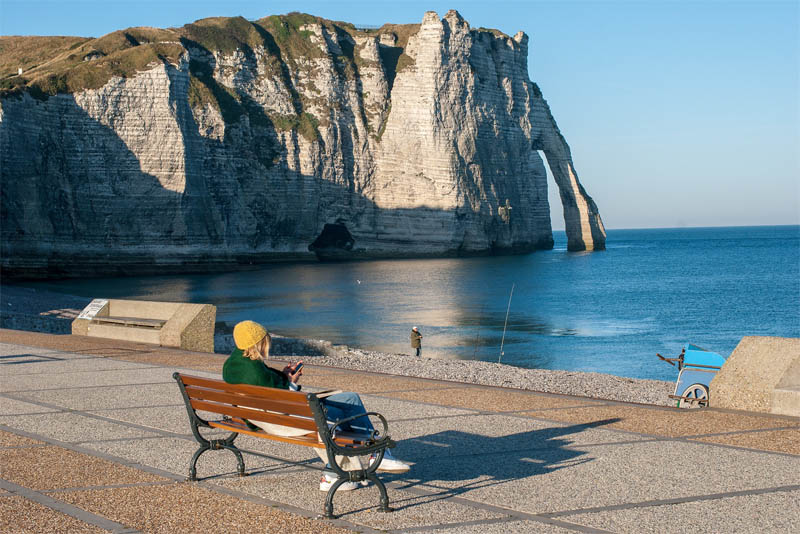 Étretat Cliffs are also one of the beautiful and popular attractions of France for tourists. These are like England's White Cliffs of Dover that looks magnificent and attracts many visitors. It has huge white cliffs that have arches that jut out into the English Channel in Upper Normandy. Many years before, this farming village was an attraction for numerous artists, like painter Claude Monet and author Guy de Maupassant. Now many people came here for spending time and for recreation. This destination is also used by many moviemakers for shooting several marvelous movies.
02. Chamonix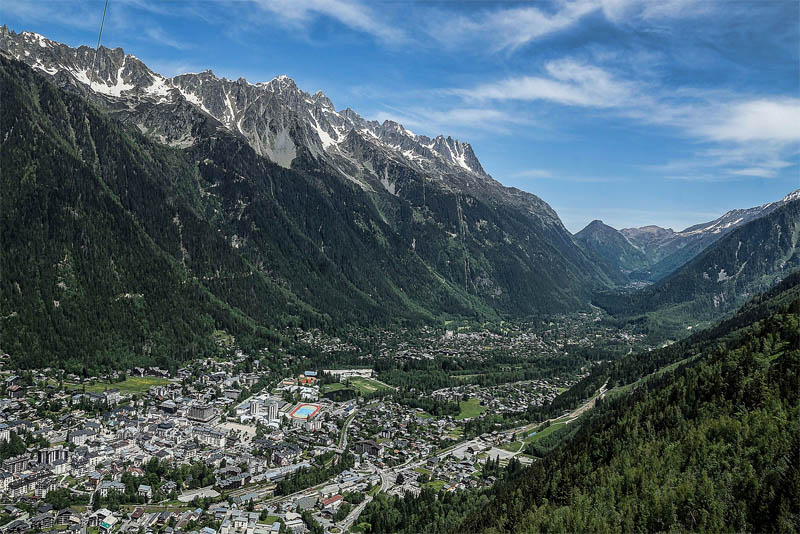 Chamonix Valley is one of the oldest ski resorts in France that is also counted as a tourist attraction. The first Winter Olympics was also held here in 1924. It is positioned near Mont Blanc in the French Alps that looks majestic. In winter world-class skiers and residents urge themselves to extremes on Europe's most challenging slopes while in the summer months many alpine hikers and mountain bikers also come here. Riding a cable car through the cliffs is common in the summer and people enjoy it a lot.
01. Eiffel Tower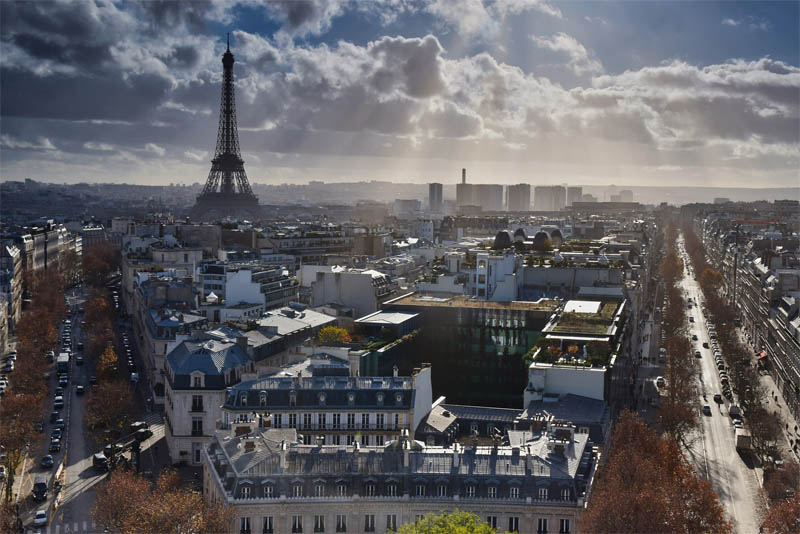 Everyone knows about it, the most popular tourist attraction in France, the Eiffel Tower. It was a monument that was once hated in Paris but now it has become the most beloved in the entire world. Eiffel tower's structure is often symbolizing France and Paris. It was constructed in 1889 by the famous architect Gustave Eiffel, that's why it got a name after its architect. It held the label of the tallest structure in the world for 41 years. This monument is around 324 meters that can be seen from anywhere in Paris. It offers to its visitors a breathtaking view of the beautiful city specifically during the nighttime. It has a valued place and is known as the most-visited paid monument in the world that appeals to all types of visitors.