A temple comprises of the symbol of peace and affectionate, closeness and religious devotion. Thus, Temples built during different periods and still open every year. The oldest temples in the world built millenniums of decades ago. These buildings made by men to serve as a testimony to the gods and to perform various cultures and festivals. The top 10 oldest temples in the world are listed here. Have a look!
10: Temple of Amada, Egypt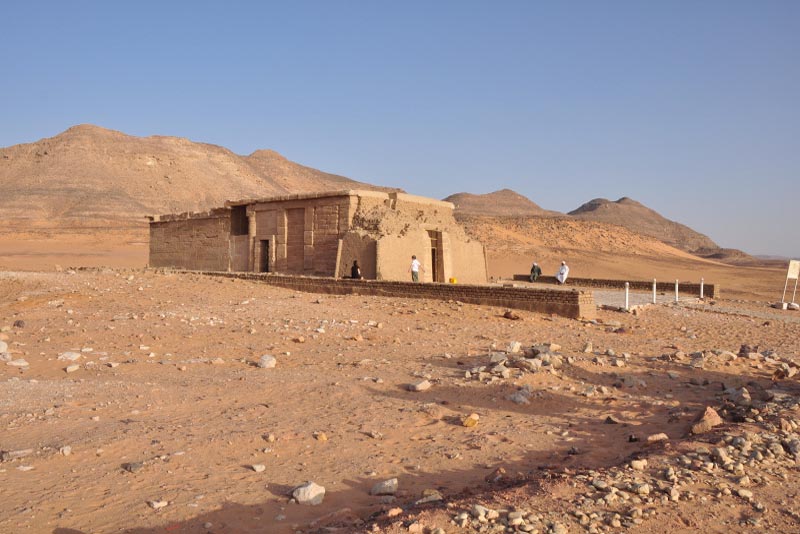 The temple of Amada is one of the 10 oldest temples in the World. That is in Nubia, Egypt. Thutmose III in the 18th century built for the first time. He devoted this temple to Amun and ReHarakhty. Afterward, his son and successor Amenhotep II sustained its beautification. Akhenaten destroyed the temple and afterward, Seti I restored it. Even though, the temple is small. but its interior work is very excellent and its textures are in bright colors.
09: Ggantija Temple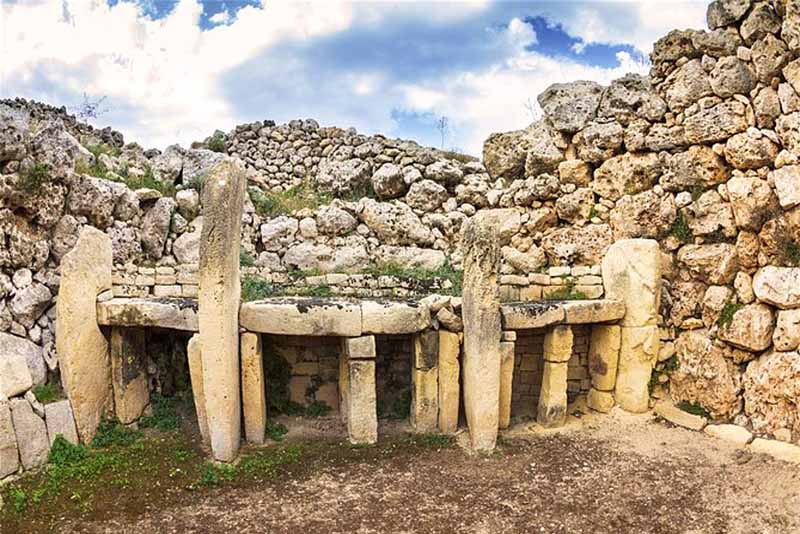 One of the aggregate types of temples constructed between 3600 and 3200 BC. It is in Malta. Its inhabitants thought this temple built in the competition of huge parties. That's why this name got from the Maltese word of a giant. These temples built with coralline limestones and heavyweight stones of almost 50 tons. For interior decoration, they used softer Globigerina limestones for decoration. UNESCO World Heritage gave it a name in 1980.
08: Temple of Apollo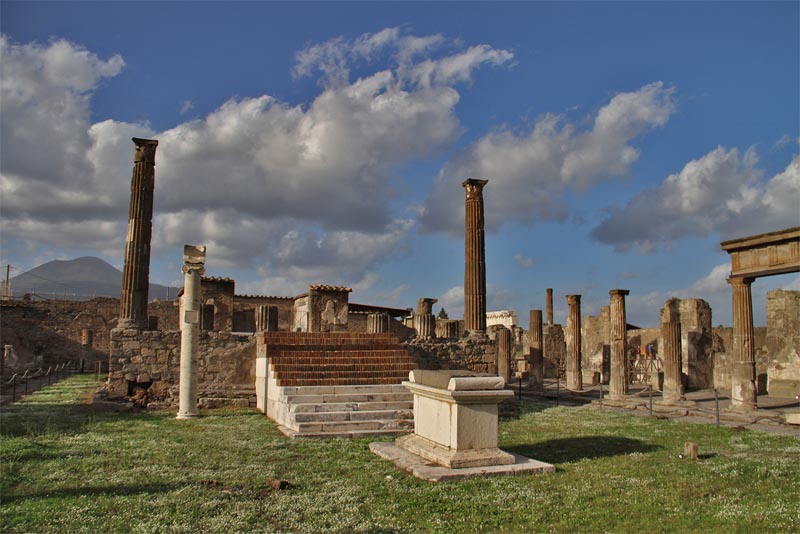 The Temple of Apollo is in Delphi and the center of Greek. it called the god of music, synchronization, and light. Spintharus, Xenodoros, and Agathon built the temple on similar patterns of temples destroyed by an earthquake in 373 BC. Androthenes and Praxias decorated the work on the pediment. It restructured for the third time in 330 B.C.
The temple's base continued to remain along with various Doric columns with porous stone and limestone which made by fairly soft material and has permitted for the temple's advanced decaying. Just a small number of people know about the temple's interior arrangement.
07: Tchogha Zanbil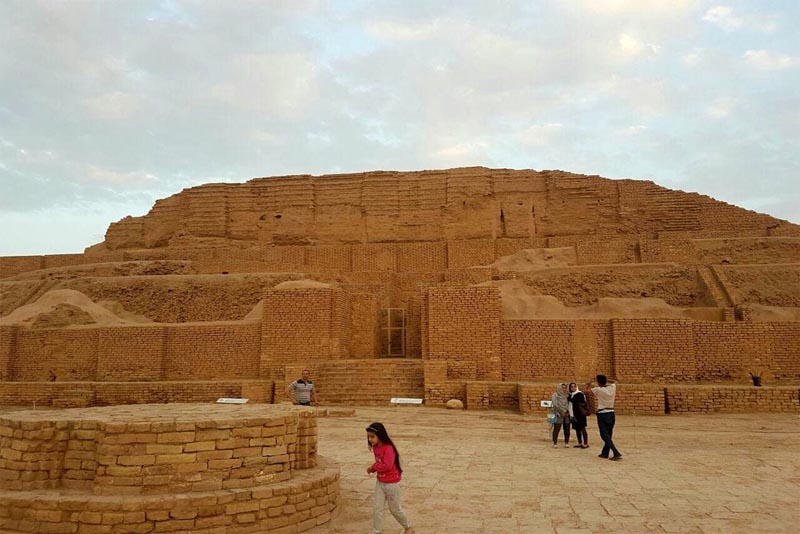 Tchongha Zanbil is located in Iran. It constructed in 1250 BC and founded by Elamite ruler Untash-Galas. This holy place contains rectangular stepped towers and temples. It symbolisms' one of the top 10 oldest temples in the world. It is one of the largest temples at the outside of Mesopotamia and highly preserved structure. Assyrian king Ashurbanipal in around 640 B.C attacked this city and destroyed it. It reinvented in1935 by prospectors of the oil company and excavated between 1946-1962 by Roman Ghirshman.
06: Temple of Luxor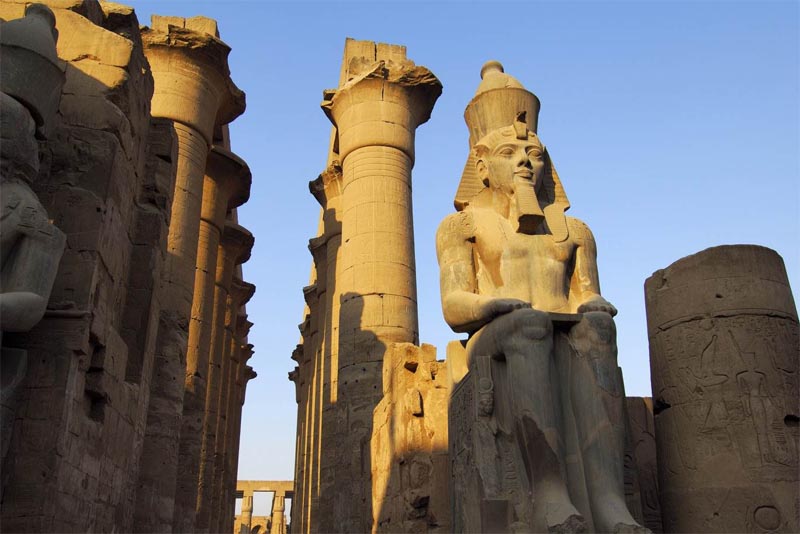 It is one of the beautiful and ancient Egyptian temples in the World. It positioned on the east bank of River Nile and founded in 1400 BC. Amun, Mut, and Chons were being devoted to this temple. It was the hub of the Opet festival. During the annual ceremony, the three Egyptian gods were escorted from Karnak to Luxor. This festival continued 11 days in the period of the 18th dynasty. After that, it had increased to 27 days in the period RamessesIII in the 20th dynasty. Now it has become a tourist attraction all over the World.
Read More: Top 10 lost cities in the World
05: Stonehenge, England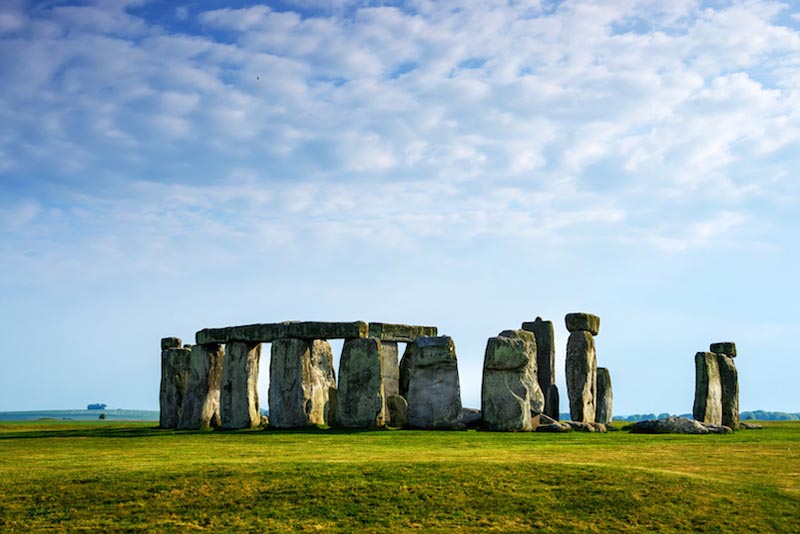 It situates in England and built around 3000 BC. It consists of one of the top 10 mysterious and oldest temples in the World. Now the structure of Stonehenge we recognize it built almost 2500 BC. Even though it's an innovative function, still unidentified for us. Many people believed that it constructed for the worship of previous earth divinity. It has balanced arrangements of bluestones and is the main factor of Engineering. Until 1918, it personally owned when gave to the country. Now Stonehenge and its surrounding are UNESCO World Heritage Sites' property from 1986.
04: Göbekli Tepe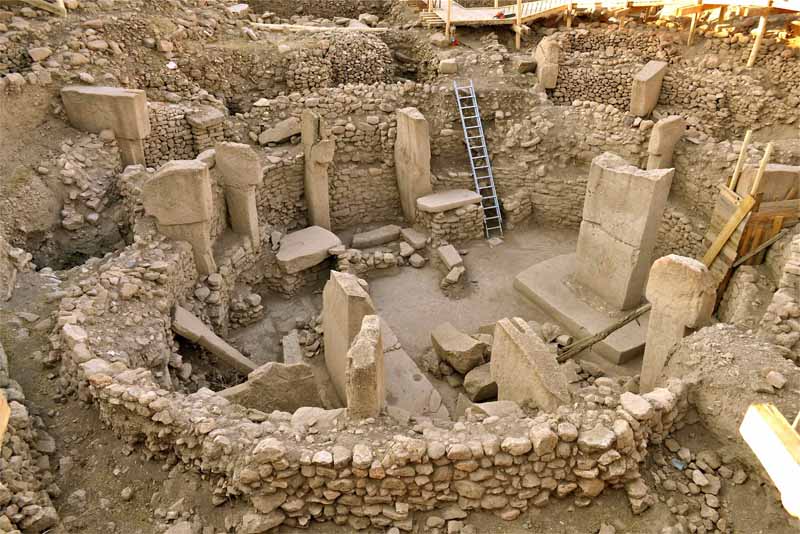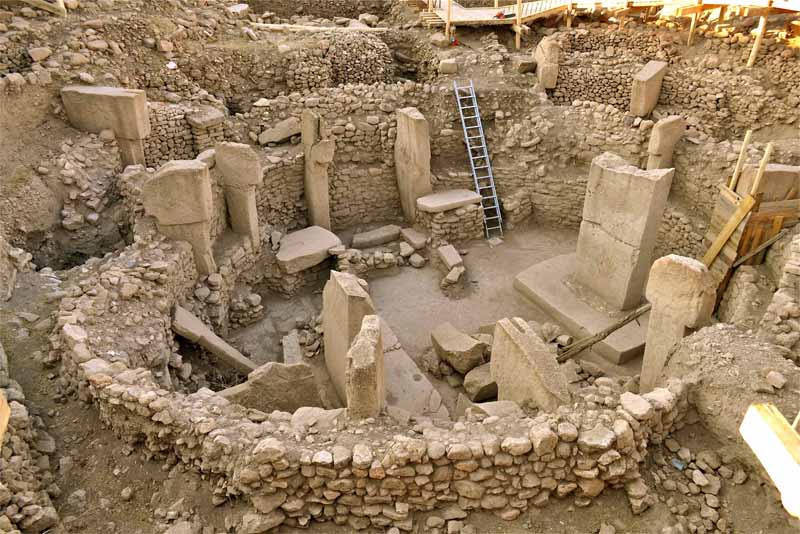 Gobekli Tepe temple is in Turkey and built-in 10000 BC. It knows as an archeological site and it has almost 15 m high and 760 m above from sea. Sometimes this temple considered the first and oldest temples in the world. It built on a hilltop in southeastern Turkey. The temples encircled by megalithic buildings. Whilst, its walls covered with dry stones including T-shaped monolithic pillars of limestones up to 3 meters high.
03: Hagar Qim and Mnajdra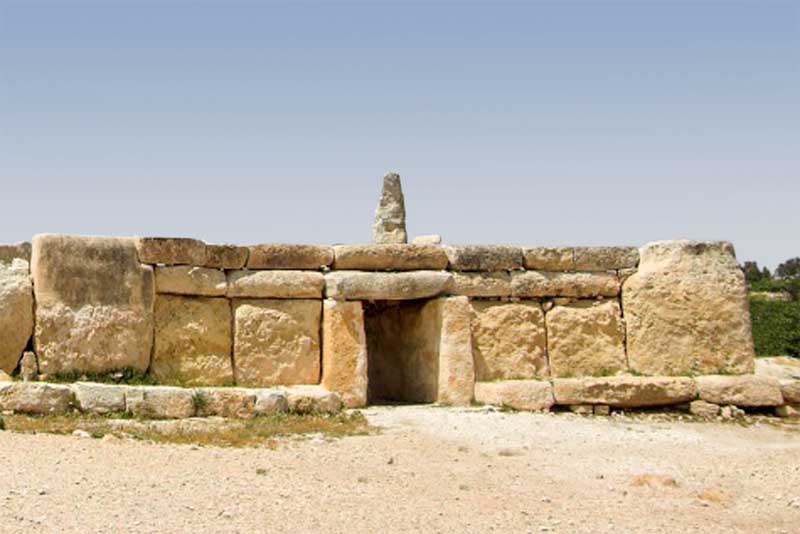 The Hagar Qim and Mnajdra both, well-preserved temples. They built between 3600-3200 BC. They are also ancient temples in the world. Hagar Qim considers a major temple and the three further megalithic construction nearby it. The prime megalith of Hagar Qim is around 7 meters high and weighs around 20 tons
02: Hypogeum, Malta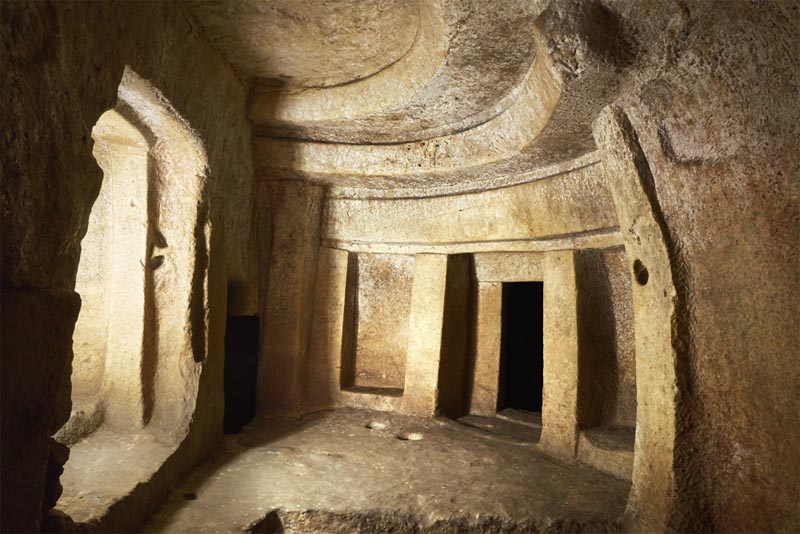 Hypogeum is the only underground temple in the world. This temple also a property of the UNESCO world heritage site and it conserved it. Here 80 visitors visit daily and for getting a ticket you have to wait 2-3 weeks. It consists of chambers for travelers. There are 3 levels of temple upper, middle and lower level. Its lower almost consists of 10.6 meters high.
01: Borobudur, Indonesia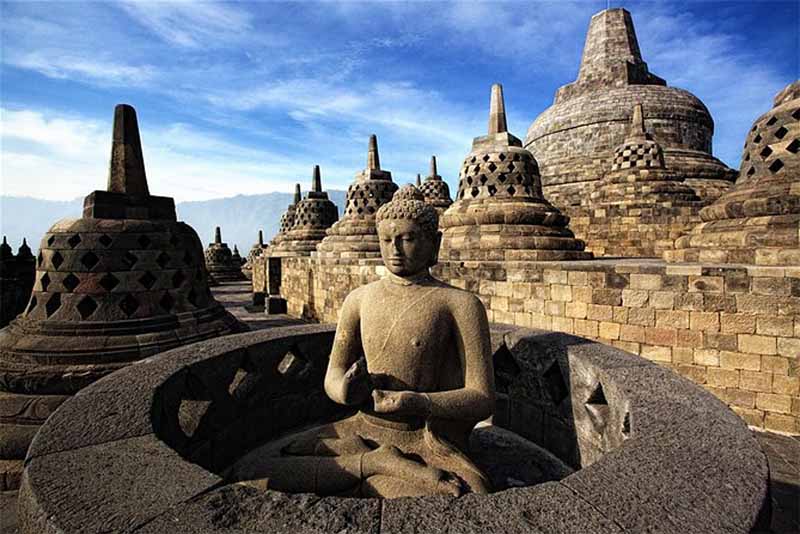 Borobudur is also one of the top ten oldest temples in the world. This is also the largest Buddhist monument. It is also a tourist attraction in Indonesia. Borobudur, also known as the seven wonders of the World. It built in the 9th century. This temple has nine terraces, six square, and three circular domes. It beautified by 504 Buddha statues. It is a type of cultural temple