South Africa is a large state having 58 million people in the continent of Africa. It is well known as the 24th populated state of the world. God bestowed its magnificent natural landmarks to the country. There are abundant beautiful mountains, caves, parks, and islands that are giving beauty to the state. In this article, you can find the top 10 natural landmarks of South Africa.
10: God's window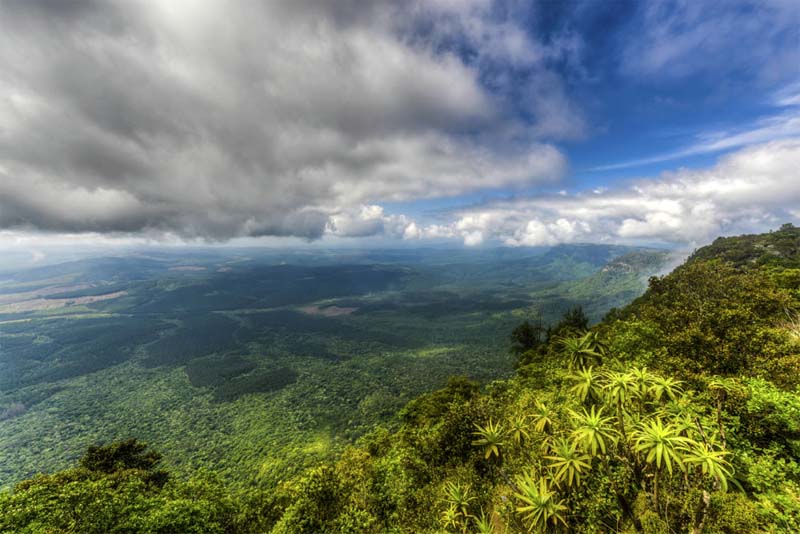 God's window is a famous spot and natural landmarks in South Africa. It is frequently even preserved wall of cliffs, that are permitted to view into the loweyt span and escarpment forests. On a clear sunny day, you can easily see over the Kruger National Park towards the Lebombo Mountains on the border with Mozambique. The original window is a rock that is placed for the further back on a private farm. As a result of Quarry operations and tree plantation, the real rock is looking like a square window that couldn't be utilized. Therefore, the Government moved this site to the rim of the escarpment.
9: Valley of A Thousand Hills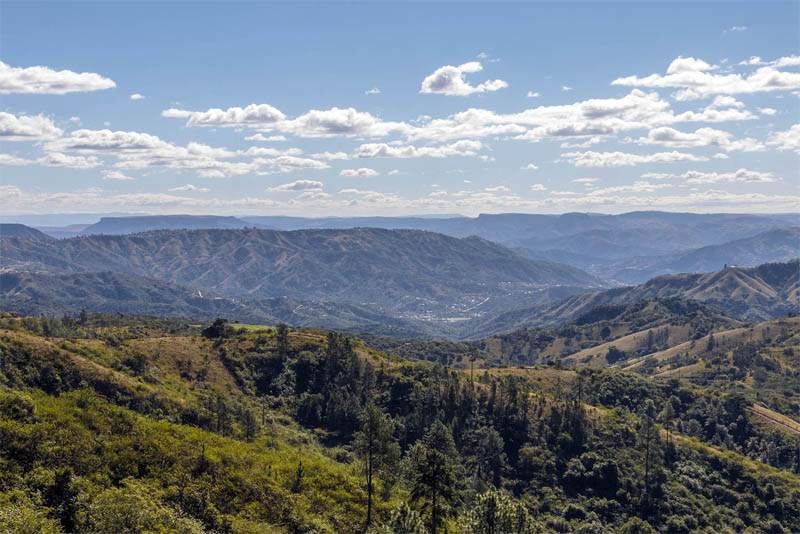 "The valley of a thousand hills" is a valley that placed between Durban and Pietermaritzburg of South Africa. It is far nearly 30 minutes' drive out of Durban. This valley is recognizing as the breathtaking view of natural landmarks of South Africa. Due to cascading hills, gorges and ravines called The Valley of A Thousand Hills. Intact landscape, this site is a beautiful location to explore more about the heritage of the Zulu area.
8: Robben Island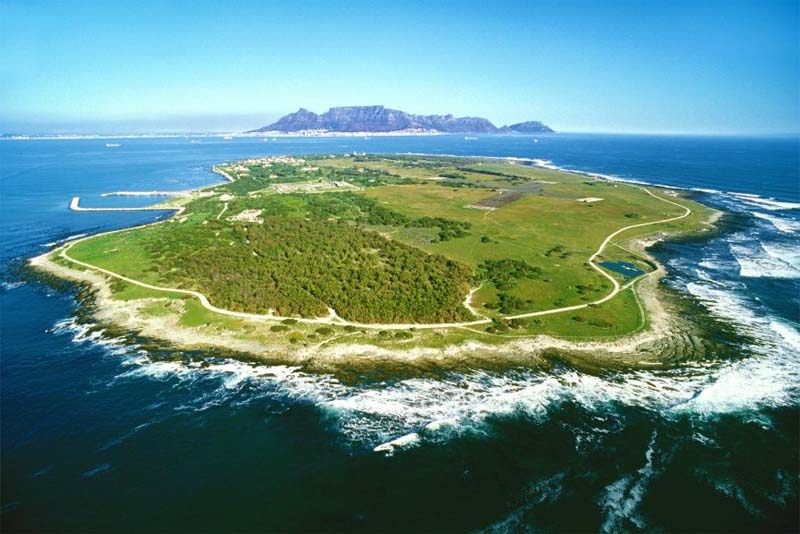 Robben Island is placed at the coast of Cape Town that is known as the most ancient major natural landmarks of South Africa. Once it was the hub of utmost security prison for political rebels in the 17th century. The most famous president of South Africa, Nelson Mandela also imprisoned here for 18 years. But this prison has closed in 1991 and now it is a famous tourist site and museum. Now there is a facility available for tourists they can take a short ferry ride to see various spots including Nelson Mandela's cell.
7: The Big Hole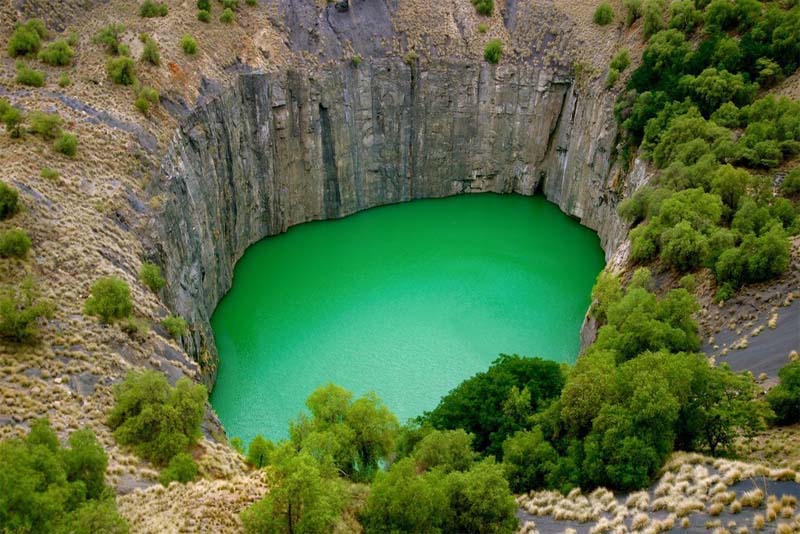 There is a mile that famous for The Big Hole, Open Mine, Kimberley Mine, or Tim Kuilmine. It is a mine in South Africa and one of the natural landmarks. It is claimed as the deepest hole that excavated manually, although, there is no proof about it. In the 1860s, this site was abundant with diamonds. Enormous excavations started in the year of 1871 and the appropriately gave name to it the Big Hole.
6: Kruger National Park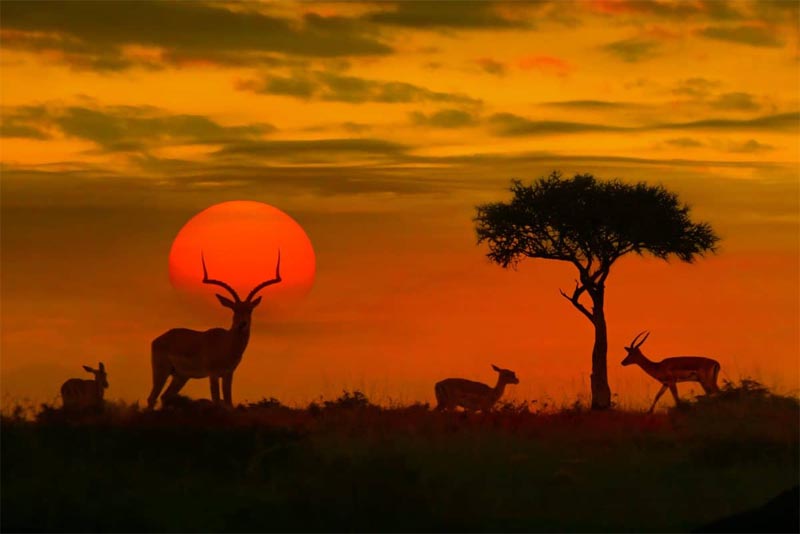 Kruger National Park is one of the natural landmarks in South Africa. It is a hub of thousands of kinds of native dangerous wildlife. In 1926, it established in the provinces of Limpopo and Mpumalanga in the North East, South Africa. This park occupies the space of almost 2 million hectares and part of the UNESCO. The most famous activity of this park is game drives that can drive a visitor close to South Africa's big 5 popular animals like elephants, rhinos, lions, leopards, and buffalo. Inside the park, there are famous spots everyone should visit like the Mathekenyane viewpoint, the Red Rocks, Nsemani Dam, Crooks Corner, and Timbavati private game reserve. There are guiders also available for leading the main spots of the safari park.
Read More: Top 10 Beautiful Slot Canyons
5: Drakensberg Mountains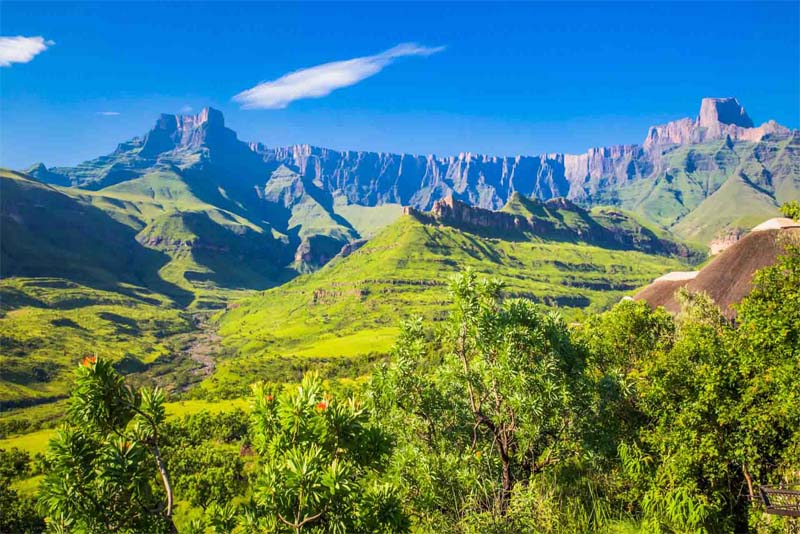 The Drakensberg Mountains are one of the attractive natural landmarks in South Africa. It got this name due to the eastern part of Great Escarpment which covered the South African plateaus. This is also a hub of excessive wonders of the environment. It also got the nickname of "mountain of the dragons" by the early Dutch colonists who considered the stark crags and edges look like the backside of a dragon. Between mountains, there is also home of Tugela Falls, which acknowledges the world's second-highest waterfall.
4: Table Mountain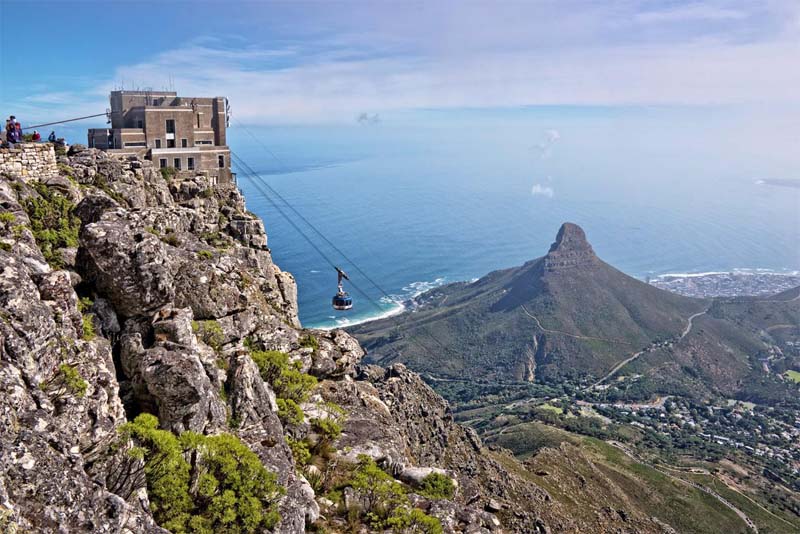 Table Mountain is one of the flat-topped mountain, natural landmarks in South Africa. The major trait of Table Mountain is its plateau that almost far from 3 kilometers. It is famous and attractive for hikers as they can easily climb over the head. There is also available a cable Car which is also trendy among tourists. Furthermore, the innovative cars' floors rotate are giving an extra thrill and sight to the city, ocean, and the mountain as well.
3: Namaqualand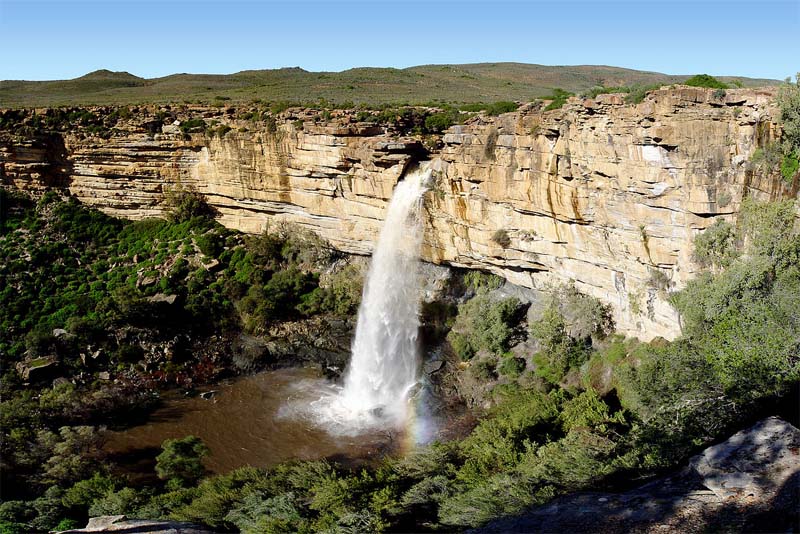 Namaqualand is also one of the South African's natural landmarks. Though, this spot is not much impressive due to dry, arid, and plains. However, in spring it changes into fantastic and dreams like. Thousands of beautiful fragrant flowers blossom here and spread its aroma all over Namaqualand that's why tourists come here in spring to admire the beauty of this spot.
2: Cradle of Humankind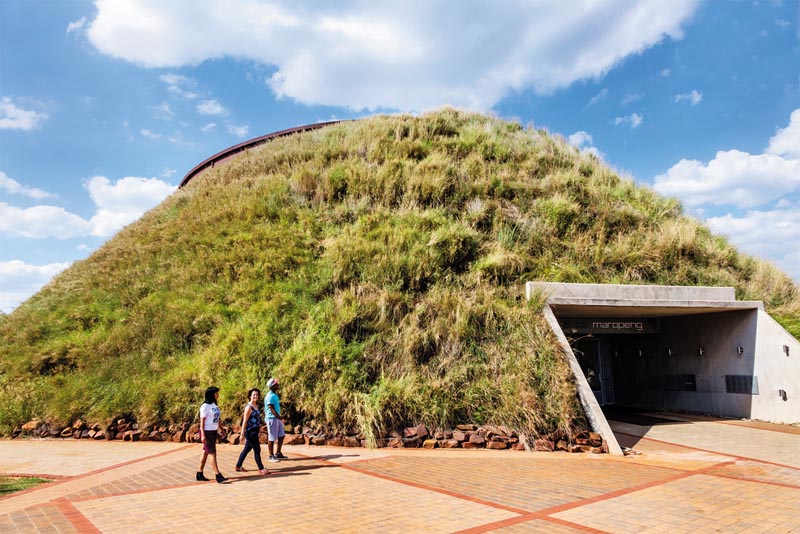 Cradle of Humankind is one of the natural landmarks of South Africa. It placed in the northwest of Johannesburg. This is a historically major spot of complex limestone's cave system where 40% fossils found related human ancestors' world. Now it is a part of UNESCO world heritage sites.
1: Sun City Resort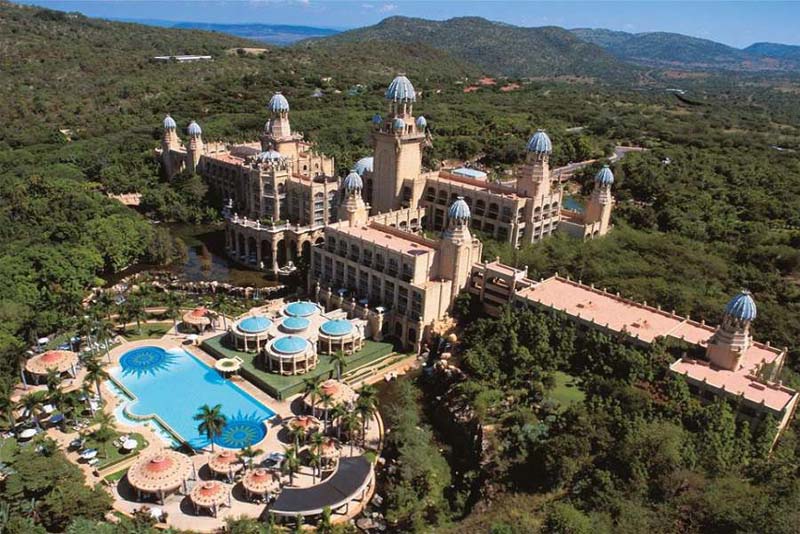 It acknowledges the African kingdom of pleasure. Sun City Resort is one of the natural landmarks of South Africa that is a luxurious casino. That is almost 2 hours drive from Johannesburg. This complex resort having 4 hotels,2 championship golf courses, 2 casinos, an impressive South African cultural rural community, and more than 7000 crocodiles within a shelter. The neighboring Pilanesberg game reserve is most famous among all.