Slot Canyon is extensive, narrow, deep, and winding channels that are naturally eroded into sandstones or sedimentary rocks. The term "slot canyon" exclusively uses for semiarid western United States, as well as the Colorado Plateau region. These are the best natural secrets that rarely exist or took a million years to originate. These slot canyons look so beautiful that they seem to be real. Mostly composed by sandstone and limestone but not all formed by the same rocks they built by other rocks like granite and basalt. Now in this article explore the 10 beautiful slot canyons around the world
10: COLOURED CANYON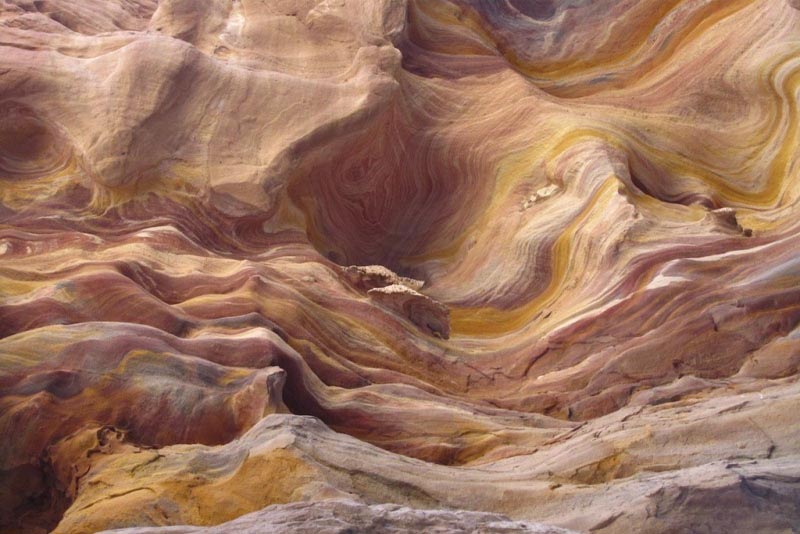 Coloured Canyons have formed in the area of the Sinai Peninsula. It made with the complexity of rocks; even some have a height above 40 meters. These colored canyons stretched up to 800 meters. It got this name because of the multiple amazing ranges of colors find there. These formed by water erosion and approximately took millions of years to form this canyon. That covered by 40 meters huge walls, that made by numerous colored sandstones. Now it is one of the tourist attractions, around a huge amount of visitors come here to see these beautiful slot canyons every year.
9: SPOOKY GULCH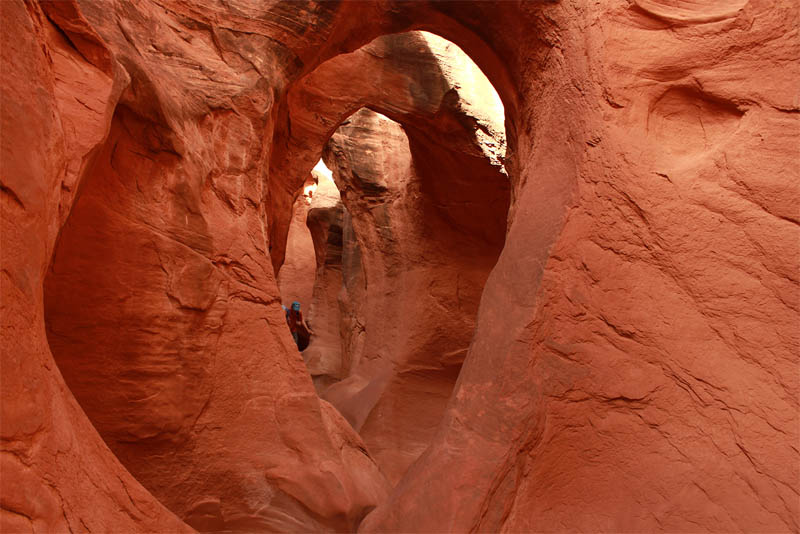 No doubt, Spooky Gulch is one of the narrowest beautiful slot canyons in the world. It located along the hole in the rock road in Escalante. A faint blackish and mysterious site that grasps almost half a mile of sinuous, that are narrow lanes were possible to view few feet twisting canyon, almost have 180 degree bends. This strange twisted structure along multiple colors of sandstone looks amazing. In the summer season, a lot of hikers visit here to observe beautiful slot canyons. You just need 20 minutes to explore this beautiful place but tourists stay a long time here for clicking pictures and enjoy this mystifying site.
8: SIQ CANYON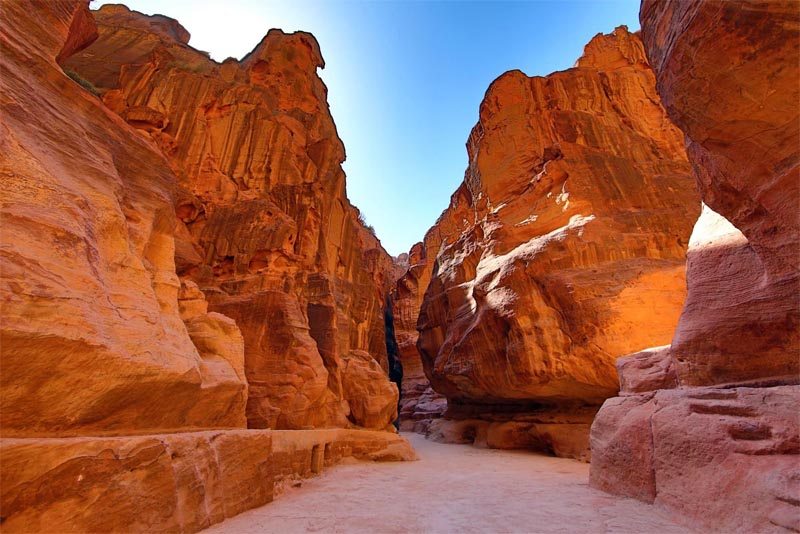 Siq canyon is acknowledged as the beautiful slot canyons in the city of Petra, Jordan. It is a dull, narrow path having 3 meters that end at Petra's most complex devastate, Al Khazneh. This extensive valley is also known as Bab-as-Siq that has 1.2 km of thin walls. To walk through this majestic canyon leads towards the secreted city of Petra. There is a bridge located at the beginning of a city that leads to an ancient dam built-in 50 A.D to stop floodwater from Wadi Musa that flows through the Siq.
7: ANTELOPE CANYON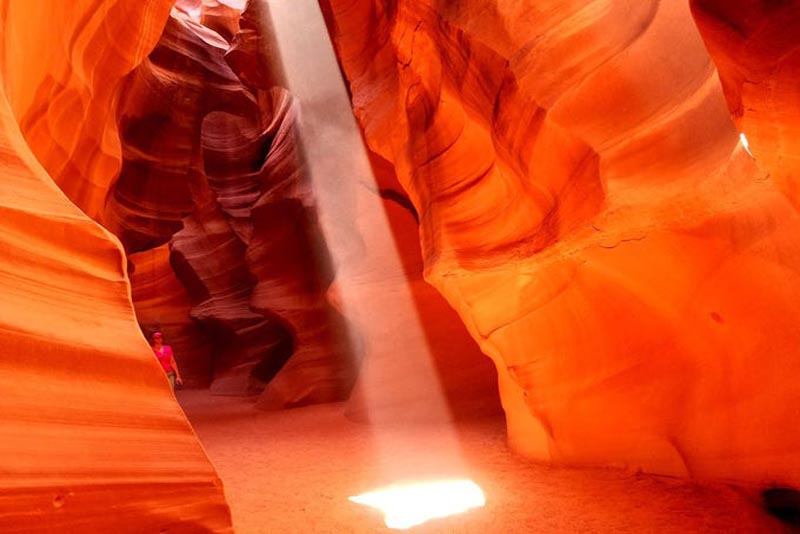 Antelope has consisted of that geological breath-taking and beautiful slot canyons that give a glance at the magnificent view. It situates in the areas of Northern Arizona. If we say about its chance to capture the photographer's dream so it would not be wrong because this canyon has a wave-like structure with light beams shining overhead. This place is one of the architects of Antelope slot canyon that built millions of years ago. It is getting the attention of thousands of viewers every year.
6: WEANO GORGE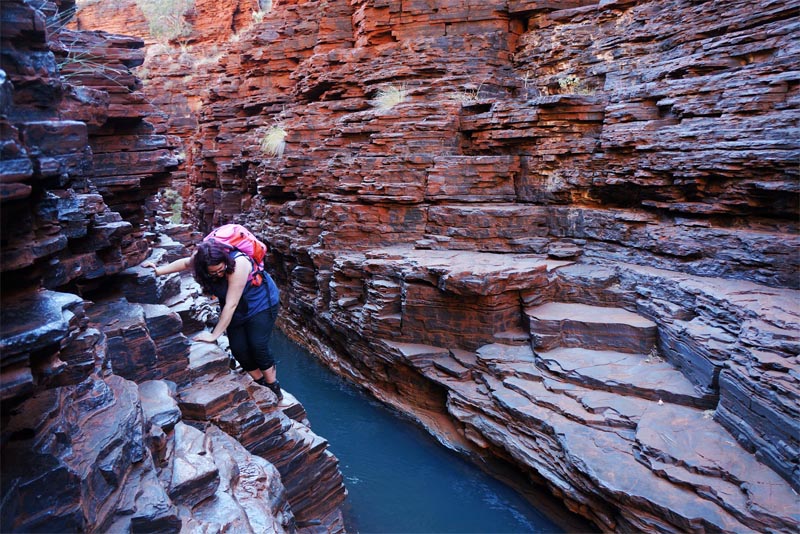 Weano Gorge consists of the most amazing slot canyons that exist in Karijini National Park. This canyon has a 1.5 km long track that is easy to cover at the start but, gradually you move, you have to climb cliffs and narrow walking channels. But if you accomplish this task then you can experience magnificent Australian beauty. Furthermore, you will find yourself soaking in a water hole that wrapped by a combination of red and yellow stones.
Read More: Top 10 Most amazing trees in the world
5: SUBWAY CANYON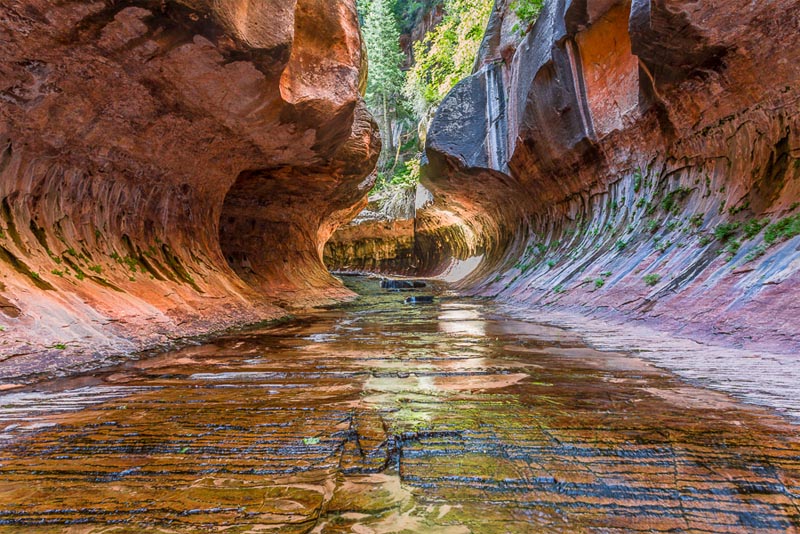 Subway Canyon find in the Zion National Park in north-eastern Washington, the U.S. It is unique and tiny and distinguished from others. This got the name of Subway Canyon due to its resemblance to the subway tube. A spectacular view of this canyon is producing as a result of reflection and refraction of light. This canyon is just a small part of the Great-West slot Canyons, having 0.40 km.
4: Blue Mountain Slot Canyons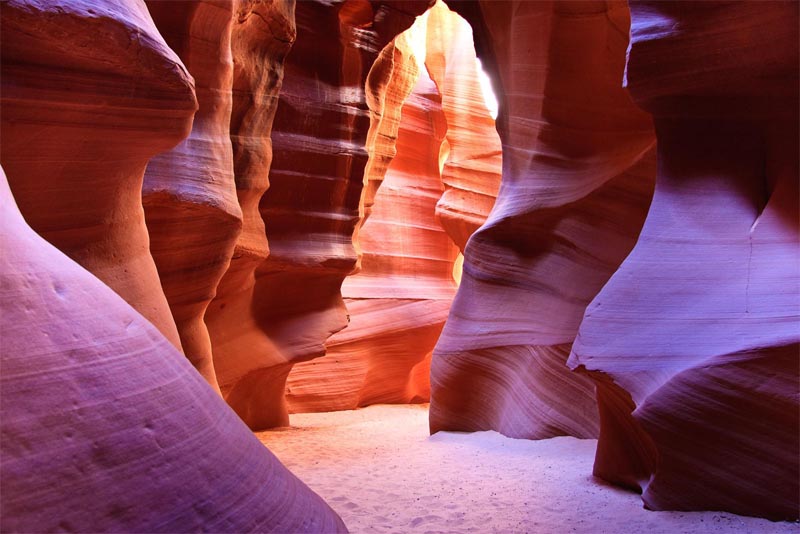 The Blue Mountains are placed in Sydney, acknowledge as the most beautiful slot canyons in the world. It counts in approachable high sites but especially not high for a mountain range. It is famous for its exceptional magnificent scenery that is like moss-covered and wooded.
3: Pastel Canyon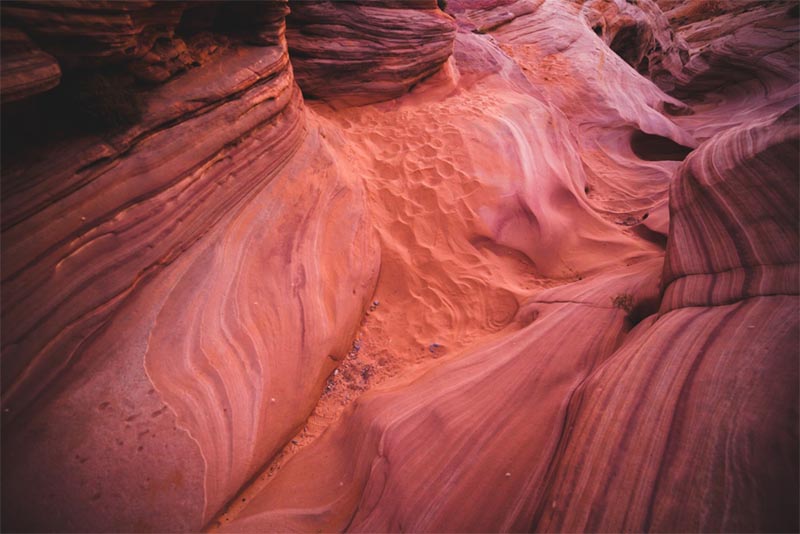 Pink or pastel slot canyon is one of the breath-taking and most beautiful canyons in the world. This canyon exists in the valley of Fire Park in Nevada. It took almost 150 million years to boast and its pastel-colored horizontal lines revealing about it. This is the best example of beauty and grace. The flat and curving sandstone surface measures up to 20 feet tall. You can explore its 600ft length but it would take your half a day. Because there is no official trail of this canyon that why it is still unpopular.
2: White Domes Canyon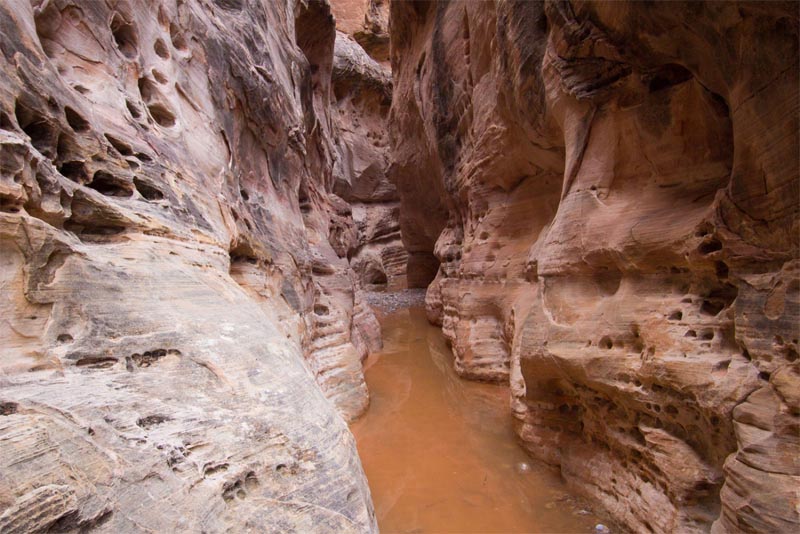 If you are traveling towards the valley of fire then it can be a good experience to go there after pastel canyons in Nevada. The short slot Canyon on the White Domes hike, just you need to cover the distance of 1.25 miles. Hence, it is one of the beautiful slot canyons in the world.
1: Zebra Slot Canyon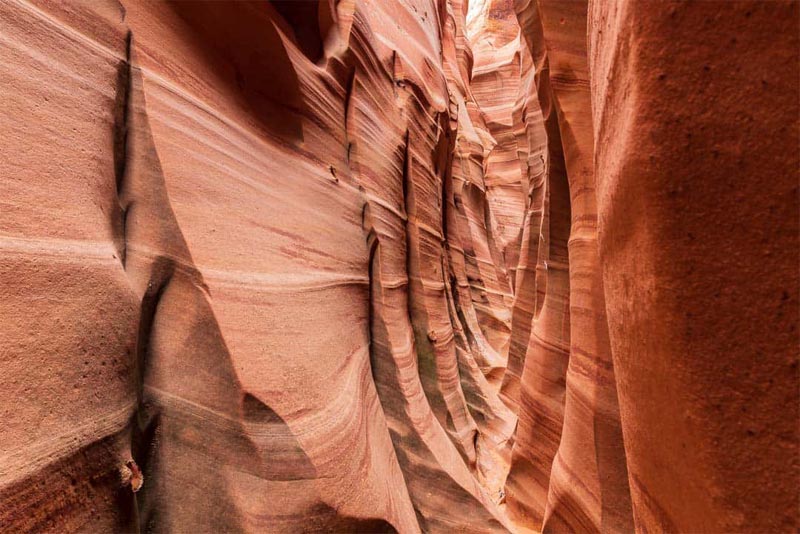 Along the pink and striped on walls are outstandingly beautiful canyons in the world. These Zebra slot canyons can be one of the challenges for hikers to go through from 5 miles. It is located in the Grand Staircase-Escalante National Monument on Hole-in-the-Rock Road.