For years, Colombia was a destination shrouded in fear, making it an unpopular travel spot for many. However, times have changed, and Colombia has emerged as a fascinating country that can no longer be ignored. With its beautiful landscapes, vibrant culture, and abundance of activities, there are plenty of reasons to make it your next travel destination.
Colombia is quickly climbing up the ranks of must-visit countries, and it's not difficult to see why. From exploring the vibrant city of Bogotá to taking a dip in the crystal clear waters of the Caribbean coast, there are endless adventures to be had in this beautiful country.
Despite our busy schedules, it's essential to take a break and indulge in new experiences, and Colombia offers just that. To make the most of your trip, we've compiled a list of the top 10 best things to do in Colombia, ensuring that you'll have the adventure of a lifetime.
1. Best Things To Do In Colombia: San Andres Island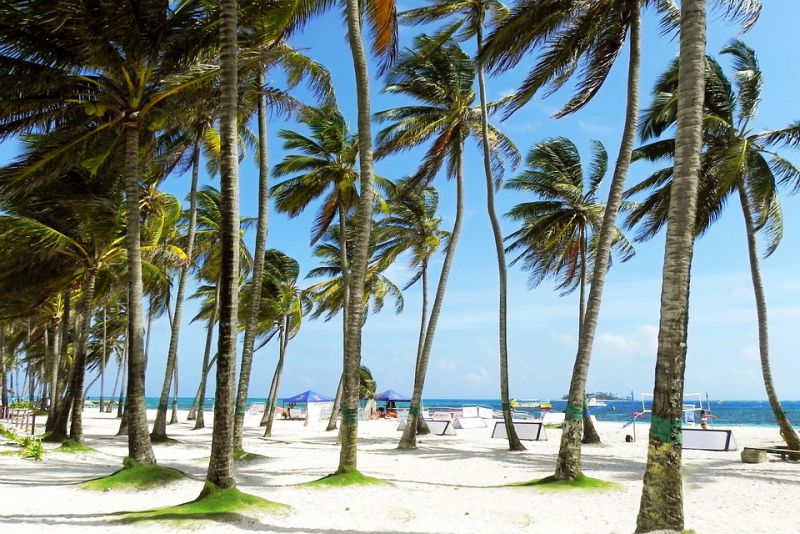 Looking for a slice of paradise in Colombia? San Andres Island is the answer. This stunning destination is just a short plane ride away from the Colombian coastline and is surrounded by the crystal clear waters of the Caribbean Sea.
Once you arrive, prepare to be swept away by the breathtaking views of the beautiful blue waters as far as the eye can see. San Andres Island is the perfect destination for those who want to relax, unwind and soak up the sun on the quaint waterfront.
But that's not all, as San Andres Island also offers a plethora of activities to keep you entertained. Rent a canoe and paddle your way to the stunning Johnny Cay archipelago, where you'll be mesmerized by the natural beauty of the surroundings.
For the ultimate island experience, make sure to indulge in a traditional Colombian meal and enjoy a cocktail hour every day on holiday – it's a must. San Andres Island truly has it all and is a must-visit destination for anyone seeking a tropical paradise.
Read More: 10 best things to do in Ecuador
2. Best Things To Do In Colombia: Rafting the Rio Pato with ex-FARC Guerillas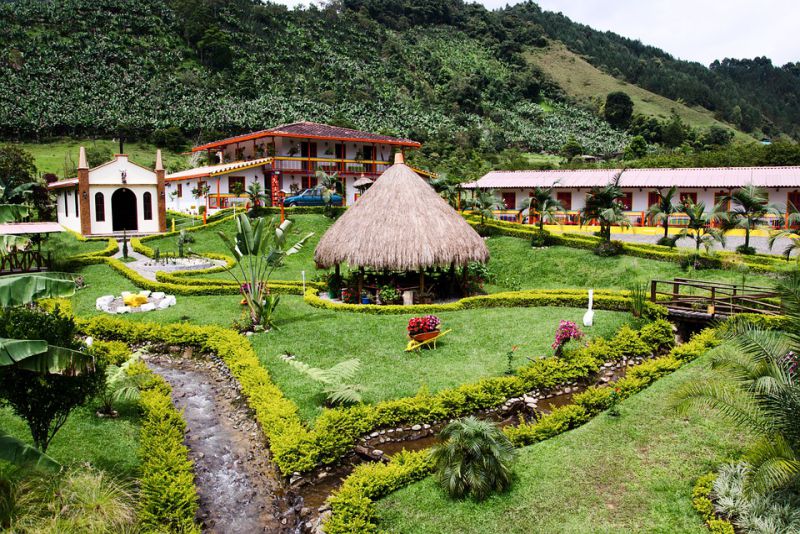 Looking for an adventurous experience that combines adrenaline-pumping rapids with a dose of history and social impact? Led by local tour operator Caguan Expeditions, this thrilling whitewater rafting trip takes you through Class III and IV rapids in one of the country's most stunning stretches of the river. But what sets this experience apart is the fact that your guides are a mix of ex-FARC guerillas and civilians, using rafting as a way to challenge perceptions and promote reintegration in a region that was once too dangerous to visit.
After the trip, take a moment to visit the community-operated museum in the village of Miravalle, which offers a fascinating look into the day-to-day experiences of FARC rebels before the historic peace accords of 2016. Get a firsthand glimpse of the lives of those now reintegrating back into Colombian society after years of armed conflict.
Don't miss this chance to experience adventure and history with a social impact. Book your Rio Pato rafting trip today.
3. Best Things To Do In Colombia: Discover The Rich Flavor Of Colombian Coffee At Hacienda Venecia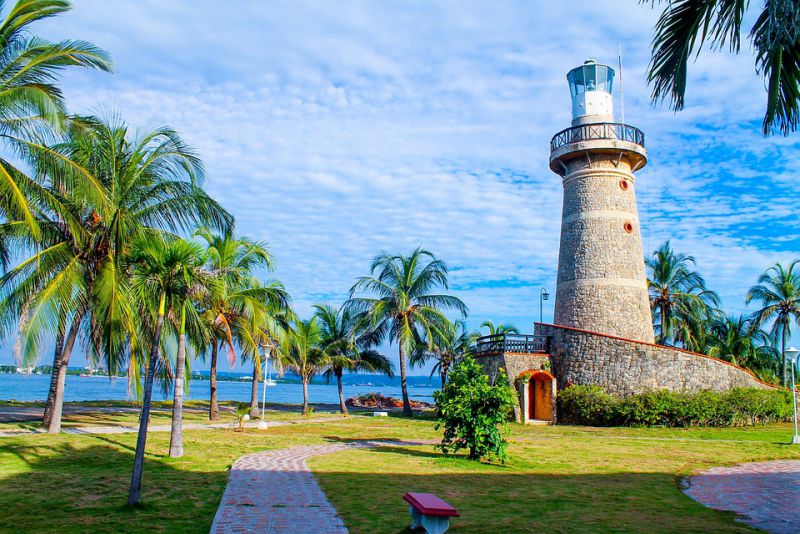 Colombian coffee has gained a reputation for its rich, bold flavor and no trip to Colombia is complete without indulging in this unique cultural experience. For coffee lovers, a visit to Hacienda Venecia is one of the best things to do in Colombia. Located in the heart of Colombia's coffee-growing region, this plantation offers an immersive tour that takes visitors on a journey through the history of coffee, from seed to cup.
During the tour, visitors can take part in hands-on activities such as picking coffee beans, roasting, and brewing, giving them a true appreciation for the art of coffee-making. The knowledgeable guides also offer a detailed history of the coffee industry in Colombia and share fascinating insights into the production process.
With the option to make reservations online, Hacienda Venecia is easily accessible to visitors from all over the world. Don't miss out on the opportunity to savor a delicious cup of fresh-grown joe at this picturesque coffee plantation.
4. Best Things To Do In Colombia: Learn Salsa in the Dance Capital Cali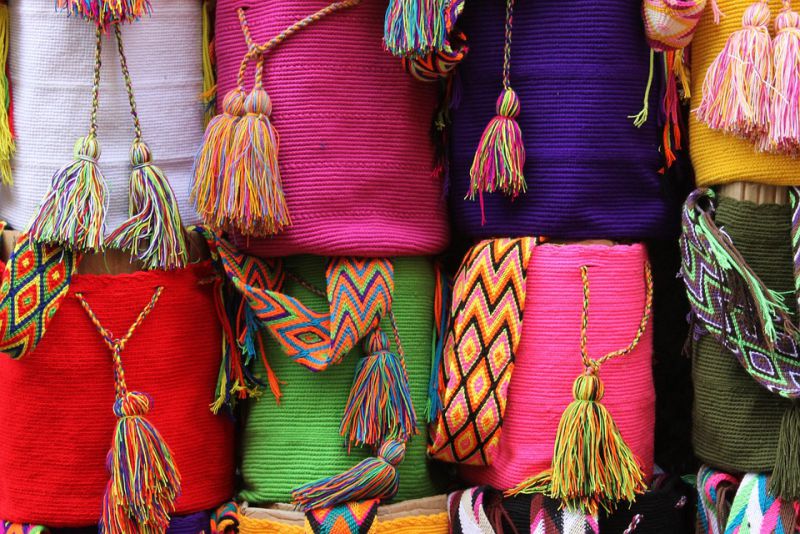 Cali, known as the world capital of salsa, is the perfect place to learn and dance to the rhythms of Colombia's favorite dance form. So, whether you are a seasoned dancer or a beginner, embrace the fluidity of your hips and indulge in a brief but intense love affair with salsa.
But if you are visiting during September, don't miss the Festival Mundial de Salsa. This seven-day festival sees over 5000 dancers from around the world come together to compete for the title of the world's greatest salsa dancer.
5. Experience the Vibrant Carnaval de Barranquilla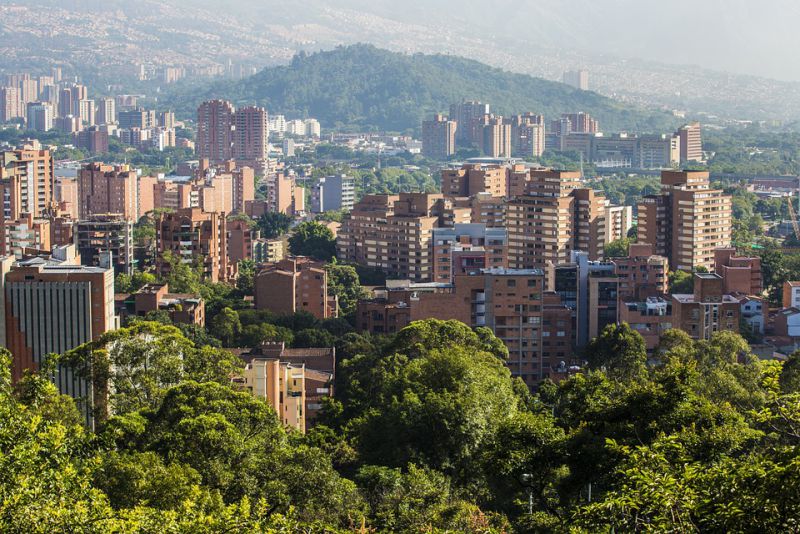 Looking for an unforgettable cultural experience in Colombia? Look no further than the Carnaval de Barranquilla, the country's most exuberant street party. This four-day celebration takes place in the vibrant streets of Barranquilla every February or March, with smaller pre-Carnaval parties kicking off 10 days beforehand.
Embrace the joyous atmosphere and immerse yourself in the dancing. You may even have the opportunity to join a local dance troupe on their float, creating a truly unforgettable experience. So, don't miss out on the chance to experience the unforgettable Carnaval de Barranquilla, one of the best things to do in Colombia.
6. Explore the Rich Culture and History of Old Town Cartagena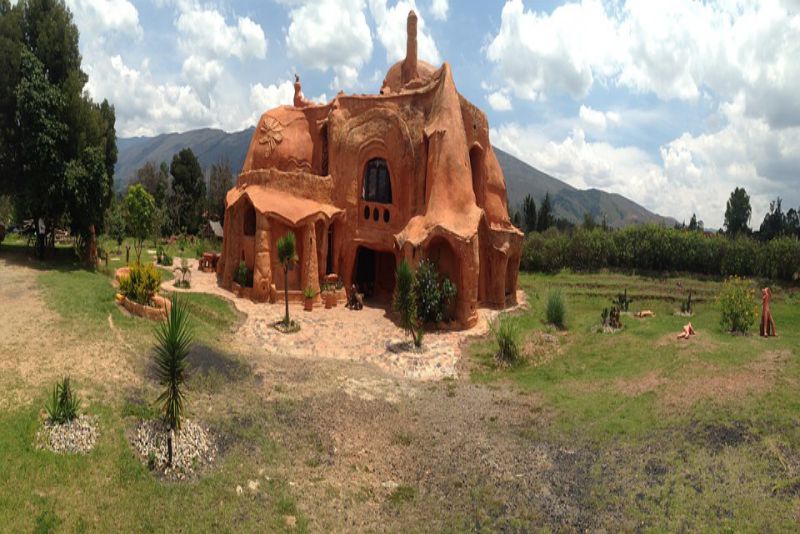 Cartagena's Old Town is one of the oldest Spanish colonial settlements in South America and a must-visit destination for history and culture lovers. Take a stroll down the quiet streets within the old walls and immerse yourself in colonial architecture, or climb into a horse-drawn carriage for a tour of the city.
Indulge your taste buds with the delicious tropical fruits sold on the streets, but don't forget to rinse them before you tuck them in. With so much to see and experience in Cartagena, you'll get to feel the energy that characterizes this vibrant Old Town.
To make your trip planning easier, check out the tours available within Cartagena. These are some of our favorite tours that will take you on a journey through the rich history and culture of this area.
Don't miss out on the opportunity to explore the fascinating Old Town of Cartagena and create memories that will last a lifetime.
7. Discover the Best Things To Do in Colombia with a Hike to Laguna de Guativita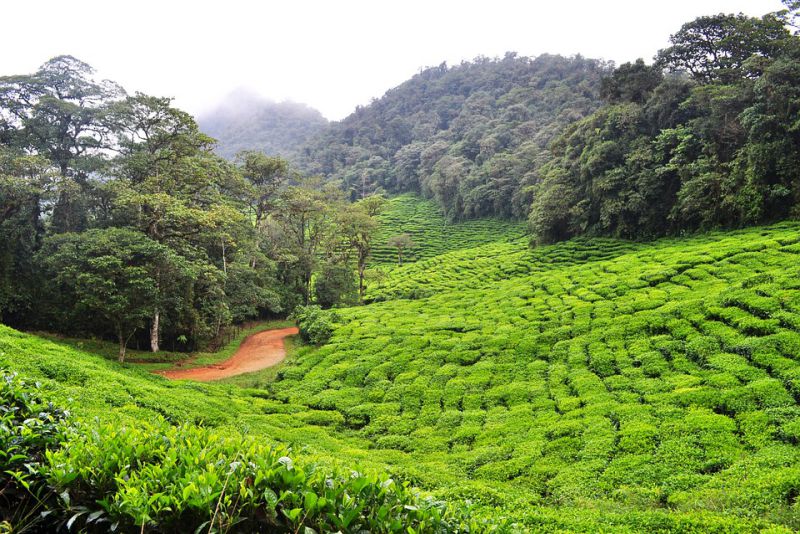 Experience the true beauty of Colombia with a hike to Laguna de Guativita, a stunning body of water surrounded by breathtaking scenery. The lake was formed as a result of excessive salt mining in the region and has now become a sinkhole of sorts, creating an awe-inspiring turquoise-colored lake.
This site offers visitors an opportunity to immerse themselves in Colombian culture and history. Take a guided tour of the state-protected reserve, hike on your own in the surrounding area, or spend time learning about the native people who once lived in this region.
Visitors can also witness the famous El Dorado legend, which tells of the indigenous Muisca people who would throw gold and precious jewels into the lake as offerings to the gods. This unique experience is not to be missed.
Don't miss out on this must-do adventure with some of the best things to do in Colombia.
8. Explore Bogota Cultural Scene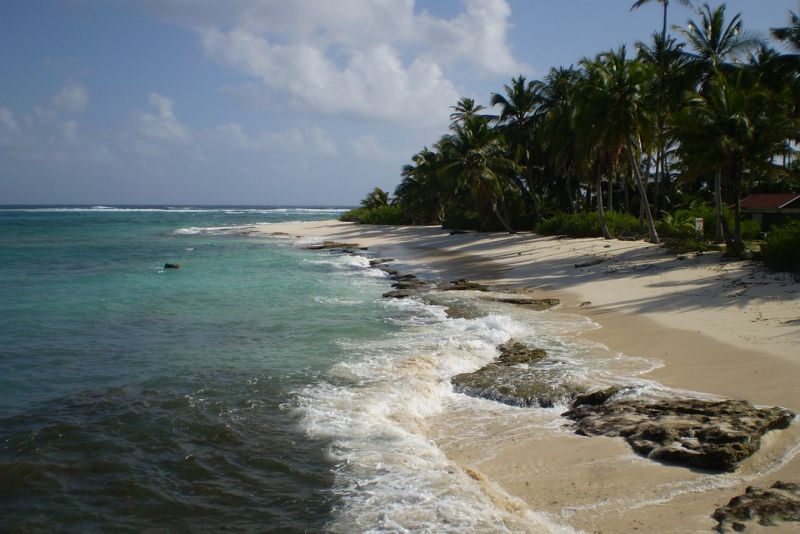 Bogota, the bustling capital of Colombia, offers much more than what meets the eye. Despite its congested streets, the city is brimming with vibrant nightlife and cultural richness waiting to be explored.
Immerse yourself in the country's pre-Hispanic history by visiting the Museo del Oro, which houses an impressive collection of thousands of gold artifacts. For a dose of art and humor, head to the Museo Botero, dedicated to Colombia's renowned artist, Fernando Botero, known for his signature larger-than-life figures.
Apart from these cultural gems, Bogota also boasts a lively food scene and exciting street art, making it an ideal destination for travelers seeking a taste of authentic Colombian culture. With plenty of restaurants, bars, and cafes, you'll find no shortage of options to indulge in the local cuisine and savor the city's vibrant energy.
Moreover, Bogota offers a range of exciting experiences for travelers, and exploring its cultural scene should be at the top of your list of the best things to do in Colombia.
9. Explore the Colombian Amazon Jungle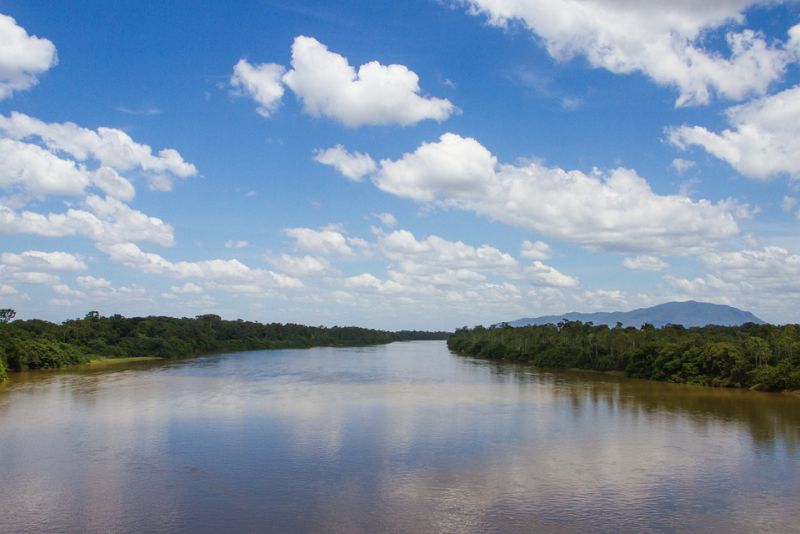 Escape the hustle and bustle of city life and immerse yourself in the natural beauty of the Colombian Amazon Jungle. With deforestation taking a toll on this precious ecosystem, it is crucial to visit and support responsible tour companies that offer excursions into the jungle ranging from 1-day to 5-days.
Whether you enjoy hiking or simply relaxing, the Colombian Amazon Jungle has something for everyone. Experience a complete reset of your internal clock and disconnect from the noisy world by sleeping under the stars and indulging in traditional food.
As an avid nature lover, this is one of the best things to do in Colombia. Marvel at the stunning wildlife and plant species unique to this area while learning about the indigenous communities that have lived in the jungle for centuries.
Take a break from your routine and explore the natural wonders of the Colombian Amazon Jungle – an unforgettable adventure that will leave you with memories to last a lifetime.
10. Discover the Reborn Medellin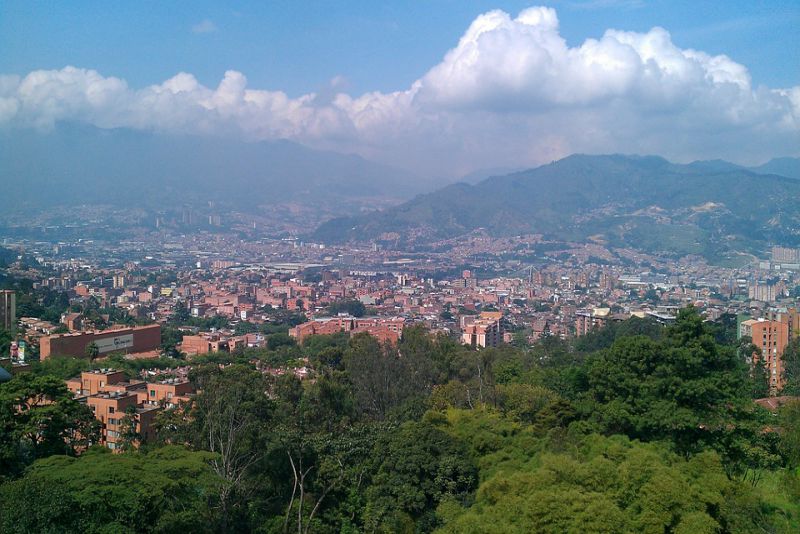 If you are only familiar with Medellín from Netflix's Narcos or 90s reports, you are in for a pleasant surprise. Today's Medellín is a transformed city that has shed its drug-fueled past and is now home to modern neighborhoods like Poblado and Laureles. These areas offer upmarket restaurants and a vibrant nightlife, proving that a leopard can indeed change its spots.
To truly understand Medellín's urban regeneration and complex history, take a walking tour with Real City Tours. Their local Paisa guides have lived through the city's metamorphosis and can offer firsthand knowledge about its rebirth. Don't miss their tour of the once-rubbish dump neighborhood of Moravia, now a thriving area.
Experience the reborn Medellín and witness its transformation into a modern and vibrant city that has overcome its past.