Australia is a hiking enthusiast's paradise, with an abundance of trails that wind through its diverse landscapes. From coastal paths to rugged mountain tracks, the country's national parks and wilderness areas offer countless opportunities to immerse yourself in nature and discover the beauty of Australia's unique ecology.
Whether you are a seasoned hiker or a beginner, there are hikes to suit every level of fitness and experience. Many trails offer stunning views and the chance to spot native wildlife, while others take you through culturally and historically significant landscapes.
For those venturing up north, the dry season from May to October is the perfect time to hit the trails. Whether you are looking for a scenic day walk or a multi-week adventure, these are some of the best hikes in Australia to add to your bucket list.
1. Best Hikes in Australia: Climbing Mount Gower on Lord Howe Island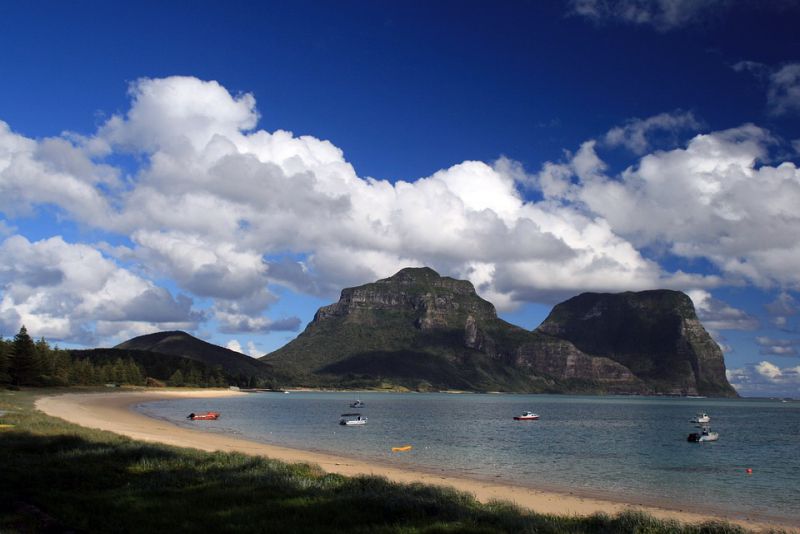 If you are an adventurous hiker looking for the best hikes in Australia, then climbing Mount Gower on Lord Howe Island is a must-do. The climb up to the 875-meter-high summit of Mount Gower is a challenging 14-kilometer round-trip hike that takes around five hours to ascend and four hours to descend. However, the panoramic views of the island's stunning landscapes from the summit make it worth the effort.
Along the way, you will be mesmerized by the island's unique flora and fauna, including rare orchids, fern-filled forests, and moss-cloaked trees. The hike features some rope sections and ledge crossings, making it a moderate to difficult trek. Guided walks are recommended, and they provide insight into the island's ecology and natural history.
One of the most spectacular sights is the fearless providence petrel that appears from March through September, offering hikers an up-close viewing experience. With visitor numbers limited to protect the natural environment, Mount Gower is a nature lover's nirvana. So, pack your hiking gear and embark on this incredible adventure to explore one of the best hikes in Australia.
Read More: Top 10 Best Hikes In Ireland
2. Best Hikes in Australia: West MacDonnell Range – A Challenging Trek of 223km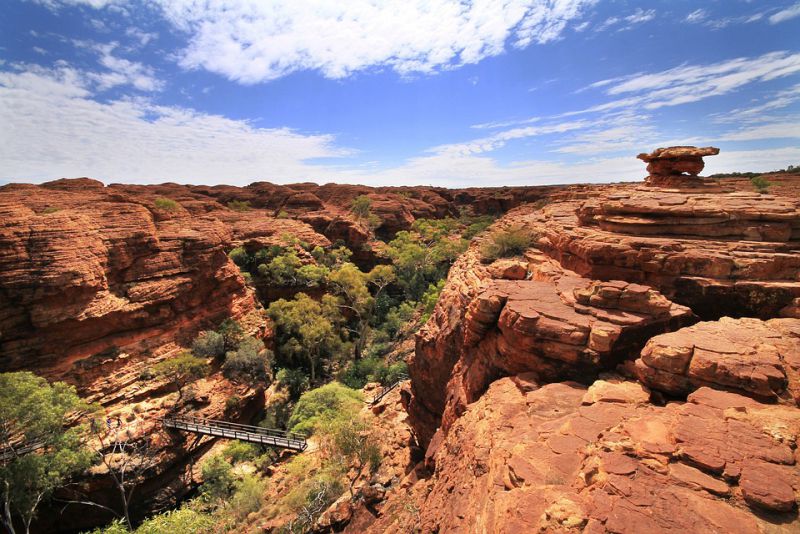 Looking for a challenging hiking trail in Australia? Look no further than the West MacDonnell Range. This 223km trek is not for beginners, but for those looking for a truly rewarding adventure through some of the most beautiful and bleak scenery Australia has to offer.
The West MacDonnell Range trek takes between 16 and 20 days to complete, and it's important to plan accordingly. Make sure to pack food drops and plan for rest days to ensure you are able to complete the hike. The best time to plan your trip is during the cooler months from April to September.
While the West MacDonnell Range trek may be a challenge, the stunning scenery and sense of accomplishment make it a must-do for experienced hikers looking for an unforgettable adventure. So, are you ready to take on this beautiful paradise?
3. Cape to Cape Track – A Coastal Adventure through Western Australia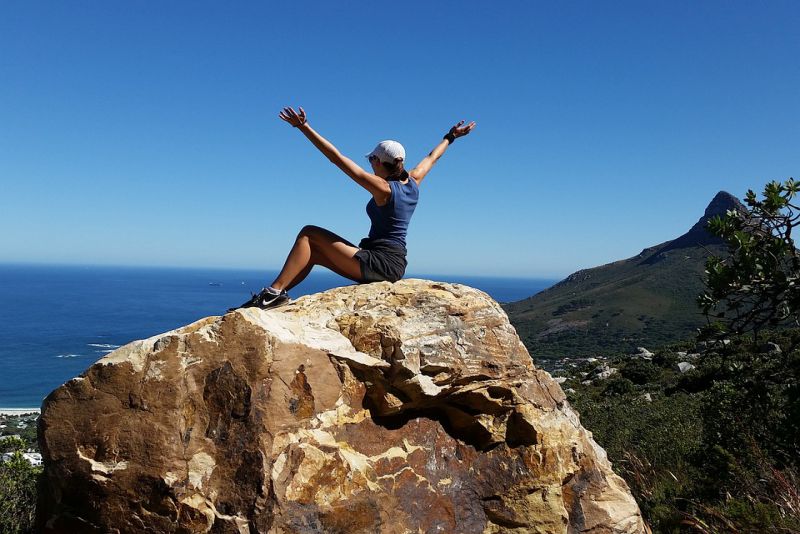 If you are looking for one of the best coastal hikes in Australia, the Cape to Cape Track in Western Australia is an adventure you don't want to miss.
Highlights include stunning coastal rock formations like Sugarloaf Rock, cascading waterfalls, and pristine beaches with views across the pounding surf. The track also crosses the mouth of the Margaret River as it flows to the sea. Tour companies also offer guided walks along this iconic route. Don't miss your chance to experience this coastal adventure through Western Australia.
4. Experience The Bay of Fires Lodge Walk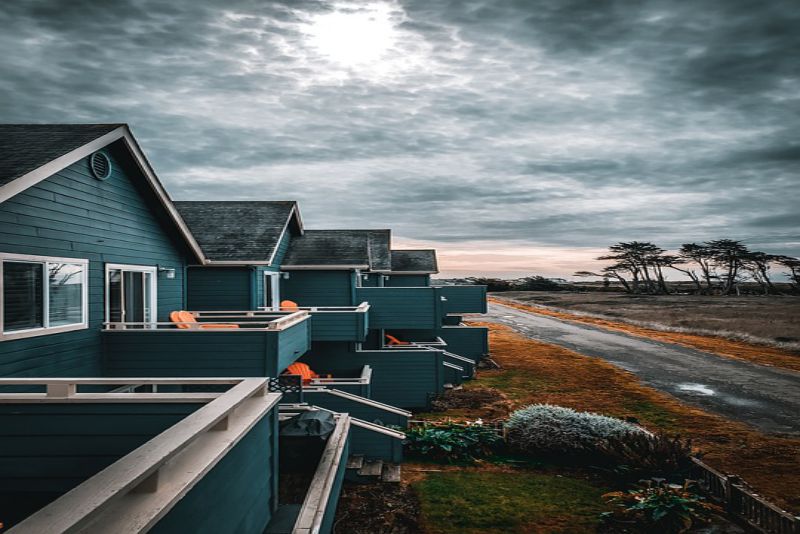 If you are looking for one of the best hikes in Australia, then The Bay of Fires Lodge Walk should be at the top of your list. This hiking trail is located on the northeastern coast of Tasmania, nestled by the Mount William National Park. The trail is a perfect blend of scenic beauty, untouched wilderness, and serenity that has remained unchanged for thousands of years.
As you hike along this idyllic trail, you will come across a pristine stretch of pure water, rocky headlines, and exotic scenery that is awe-inspiring. The backdrop is so dramatic that you cannot help but stop and marvel at its beauty.
Make sure to explore the caves and beaches along the way and touch the softest of white sands. The best time to plan your trip is between October and May.
The Bay of Fires Lodge Walk is a must-do hike for nature enthusiasts who want to experience the untouched beauty of Australia's wilderness.
5. Discover South East Queensland's Main Range National Park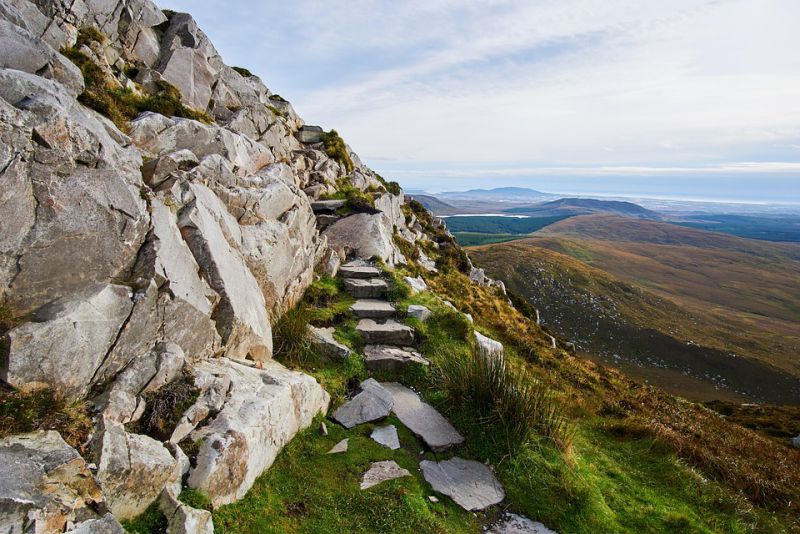 If you are searching for the ultimate hiking experience in Australia, then look no further than South East Queensland's Main Range National Park. With its awe-inspiring natural beauty, unique vegetation, and exotic wildlife, it's a must-visit destination for hikers and nature enthusiasts.
One of the best ways to explore this breathtaking trail is through the four-day Scenic Rim Trail. This trail takes you through ancient volcanic plateaus, mountains, forests, and ridges, providing a chance to witness the stories and rituals of the indigenous tribes that once called this region home.
While hiking through Main Range National Park, you will have the opportunity to mingle with the friendly locals and explore the mesmerizing landscapes. The trail is an unforgettable experience and a highlight of any trip to South East Queensland. Don't miss out on the chance to embark on one of the best hikes in Australia.
6. Discover the Best Hikes in Australia with the Bondi to Coogee Coastal Walk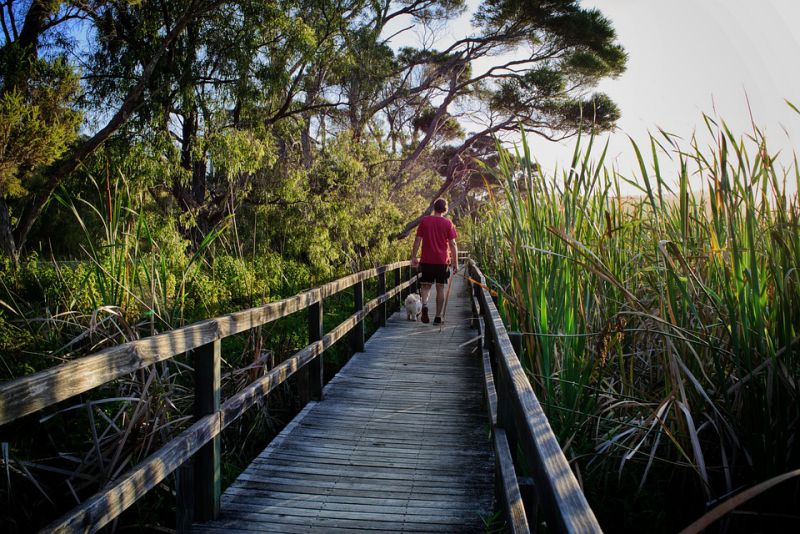 Looking for a picturesque and easy-going hike with breathtaking ocean views? This famous six-kilometer stroll is perfect for beginners, families with kids, or anyone who wants to take in the beauty of Sydney's Eastern suburbs.
Starting at Bondi's renowned Icebergs restaurant, the walk takes you along the stunning sea cliffs, passing by some of Sydney's best beaches, including Tamarama, Bronte, and Clovelly, before ending at Coogee. Take your time and soak in the panoramic views, stop for a quick dip in the ocean, or grab a coffee at one of the many cafes along the way.
The Bondi to Coogee Coastal Walk is one of the top things to do in Sydney, allowing you to experience the city's beach culture while enjoying a leisurely hike. Whether you are a local or a tourist, this hike is not to be missed.
7. Experience the Twelve Apostles Lodge Walk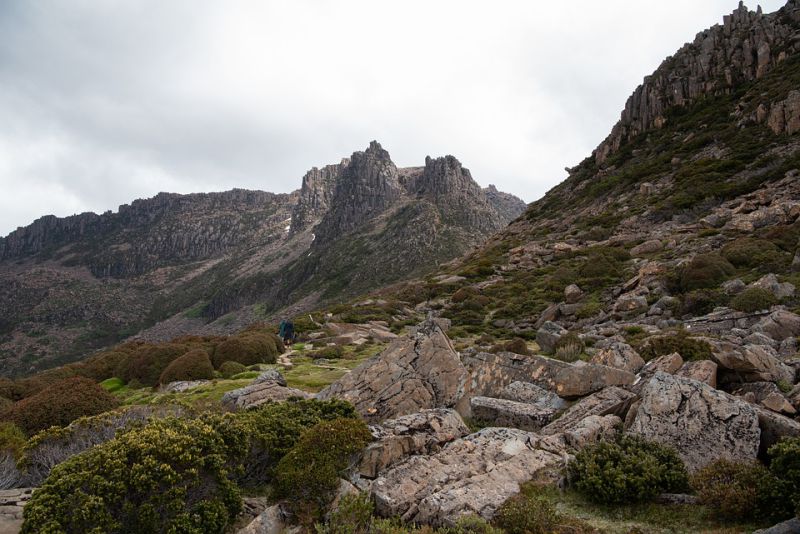 Discover the beauty of Australia's diverse landscapes on the Twelve Apostles Lodge Walk. The trail takes you through breathtaking views of native bushland and exotic wildlife. From the cool rainforests to the warm sandy beaches, the hike offers a range of climatic conditions to suit every hiker.
As you trek through the scenic route, you will witness the iconic Twelve Apostles and the stunning coastline connecting Apollo Bay. Keep your eyes peeled for Australia's famous wildlife, including wallabies, koalas, and fur seals.
This trail is perfect for adventure enthusiasts seeking a memorable experience. Immerse yourself in nature and take in the spectacular views that the Twelve Apostles Lodge Walk has to offer. Don't miss out on this unforgettable hike – a must-do on your list of Best Hikes in Australia.
8. Embark on a Scenic Walk on K'Gari Island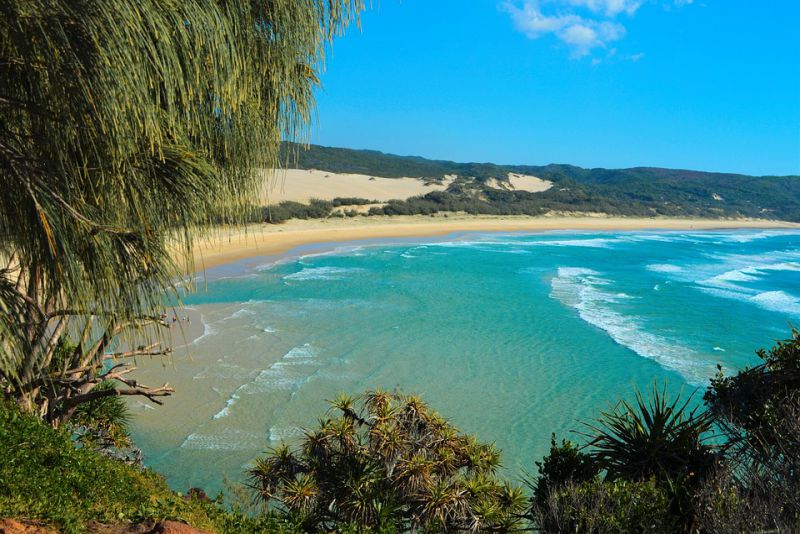 If you are looking for an unforgettable hiking experience, look no further than K'Gari Island, home to one of the best hikes in Australia.
The walk takes about six to eight days to complete, but you can focus on smaller segments if you are short on time. As you hike through subtropical rainforests and mangroves, and along the windswept beaches, you will have the chance to swim in the striking blue waters of Lake McKenzie and explore towering sand dunes engulfing Lake Wabby.
Be sure to keep an eye out for Australia's wild dog, the dingoes, as you trek along the trail. Basic walkers' camps are available along the route, as well as private guesthouses.
After a long day's hike, unwind at the 4-star Kingfisher Bay Resort, a popular eco-resort that offers everything from hotel rooms to self-contained villas and ocean-view executive houses.
Don't miss the chance to discover the natural beauty of K'Gari Island on one of the best hikes in Australia.
9. Experience the Four-Day Freycinet Walk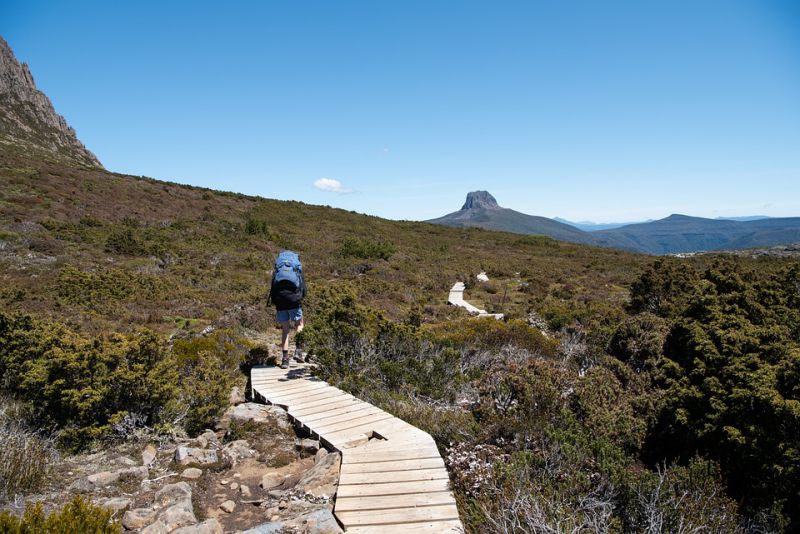 Embark on a four-day journey through the scenic landscape of Tasmania's Freycinet Experience Walk. This hike will take you through the majestic Hazard Mountains, famous for their stunning pink granite formations. Along the way, you will witness the lustrous coastal forest of Wineglass Bay.
The Freycinet Experience Walk offers a unique opportunity to discover some of Australia's rarest and most beautiful wildlife. Keep an eye out for local animals like the Tasmanian Devil, spotted-tailed quoll, and echidnas, as well as a variety of birdlife.
This hike is a must-do for adventure enthusiasts seeking an unforgettable experience. Explore the natural beauty of Tasmania's wilderness on the Freycinet Experience Walk – one of the Best Hikes in Australia. Don't miss out on the opportunity to discover the hidden gems of this breathtaking landscape.
10. Trekking the Cape to Cape in Western Australia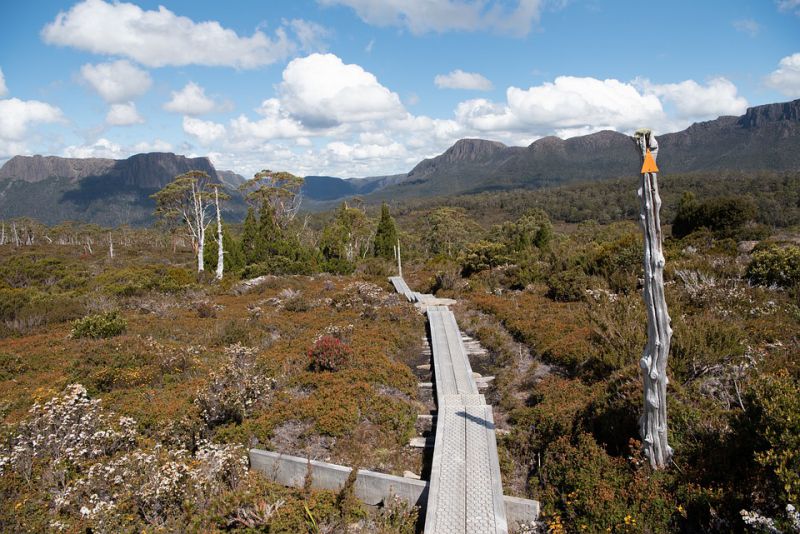 Looking for an unforgettable hiking adventure in Australia? Look no further than the Cape to Cape track, located in the stunning Western Australia region. This trek offers a unique excursion point that promises a one-of-a-kind experience for both seasoned and novice hikers.
Despite its length, the Cape to Cape track is comparatively easy, making it an ideal trek for beginners. The route is well-marked and has several campsites, making it a convenient option for those who wish to spend several days exploring the breathtaking natural beauty of Western Australia.
So, grab your hiking boots and embark on a journey to discover the best hikes in Australia, with the Cape to Cape track being an absolute must-visit.