Ecuador, the fourth-smallest country in South America, offers some of the best outdoor experiences on earth. It is a perfect destination for travelers looking for adventure and wildlife-watching opportunities. With its natural wonders like the Galápagos, Andes, and Amazon Basin, Ecuador is a paradise for nature lovers.
If you need a break from outdoor activities, Ecuador has a lot to offer culturally. From live music to local cuisine, markets, and unique festivals, you will find a variety of cultural attractions. Ecuador is an easy country to explore as it is well-connected by bus, boat, or plane, making it effortless for travelers to explore its natural wonders and cultural attractions.
Here are some of the best things to do in Ecuador: surf on beautiful beaches, trek through the Amazon jungle, go wildlife watching in the Galápagos, hike in the Andes, and explore historic architecture in the cities and villages.
1. Seek Wildlife Encounters in the Galapagos Islands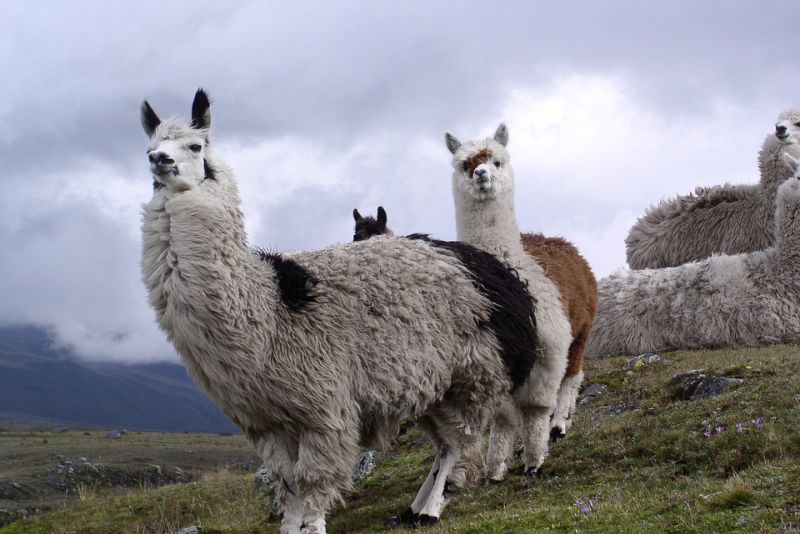 If you're looking for an unforgettable nature experience, head to the Galapagos Islands. This Ecuadorian archipelago is home to unique and rare wildlife species found nowhere else on the planet. The Galapagos National Park is like a living museum, where visitors can walk among sea lions and iguanas on the beaches and ports.
Some of the best things to do in Ecuador's Galapagos Islands include gazing upon wild flamingos, swimming with sea lions, watching penguins frolic in the bay, and snorkeling with hammerhead sharks. You might also spot marine and land iguanas, sea turtles, Galapagos tortoises, giant manta rays, blue-footed boobies, and endemic bird species like Galapagos hawks and finches.
The best part is that many of these wildlife encounters are free and accessible to all, making it an affordable destination. Visitors can even plan their own daily adventures around the four inhabited islands, where affordable hotels and seafood dinners for less than $5 can be found. However, those who want to explore further can opt for day tours or cruise packages to reach more remote locations.
For a comprehensive guide on planning a Galapagos adventure, read up on how to find the most famous wildlife residents for free, visit the islands independently, and organize a cheap liveaboard Galapagos cruise.
Read More: 3 best ways of travel to Galapagos Islands
2. Spot humpback whales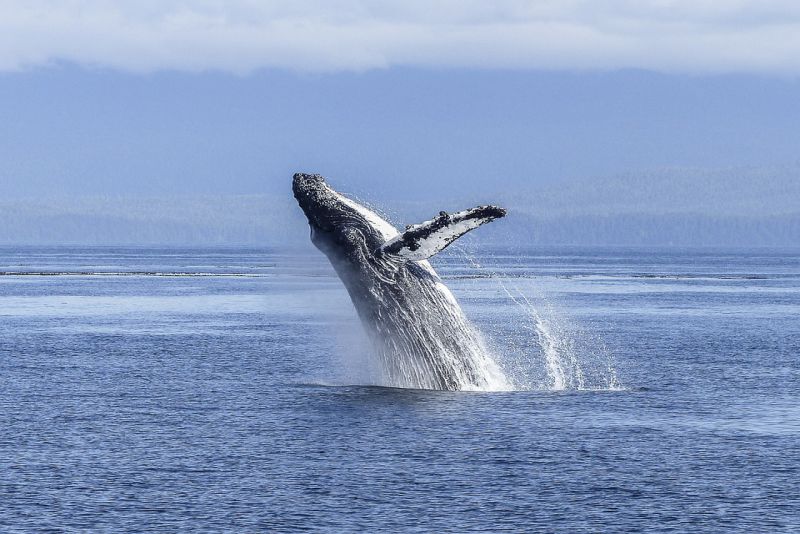 If you're looking for an affordable alternative to the Galápagos Islands, Isla de la Plata is a great option. Dubbed 'The Little Galápagos' or 'The Poor Man's Galápagos,' this tiny island offers a wide range of exciting activities that won't break the bank. Visitors can take a day trip to the island from Puerto López or Salinas, where they can see blue-footed boobies, frigate birds, albatrosses, tortoises, lizards, and crabs.
Whale-watching tours are available, which take visitors to the island and give them an opportunity to see these majestic creatures up close. Although the journey can be rough, with wind and spray, visitors can bring a rain jacket to protect themselves from the elements.
Moreover, Isla de la Plata is one of the best things to do in Ecuador for travelers looking for an affordable and exciting adventure. With its abundant wildlife and breathtaking scenery, it's an experience not to be missed.
3. Hit the highlands from Cuenca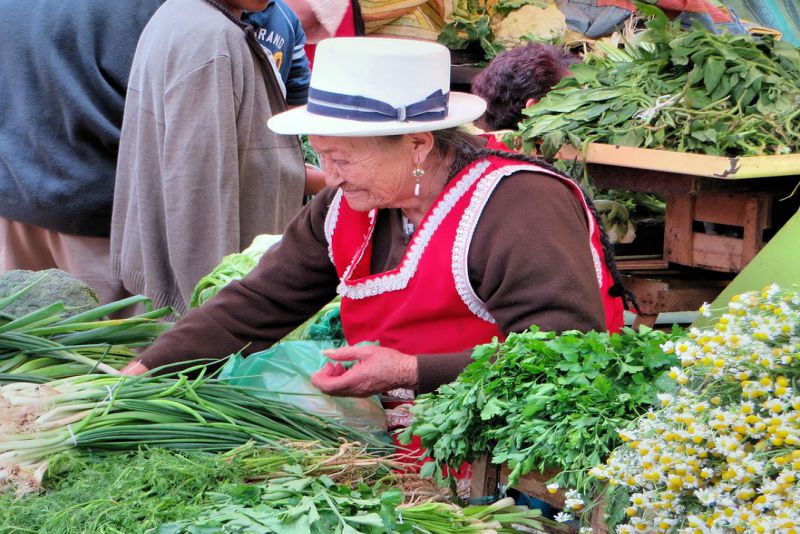 If you're looking for the best things to do in Ecuador, consider taking a trip to the highlands from Cuenca. Cuenca is one of Ecuador's most beautiful cities, with a backdrop of stunning mountains and streets lined with 16th-century colonial architecture.
In addition to outdoor activities, Cuenca also boasts a variety of cultural attractions, including cathedrals, museums, handicraft markets, and lively cafe culture.
Furthermore, a trip to Cuenca is one of the best things to do in Ecuador, with its rich cultural heritage, stunning scenery, and proximity to a variety of outdoor activities. Don't miss the chance to explore this gem of a city and the surrounding highlands.
4. Best Things to Do in Ecuador by Climbing Volcanoes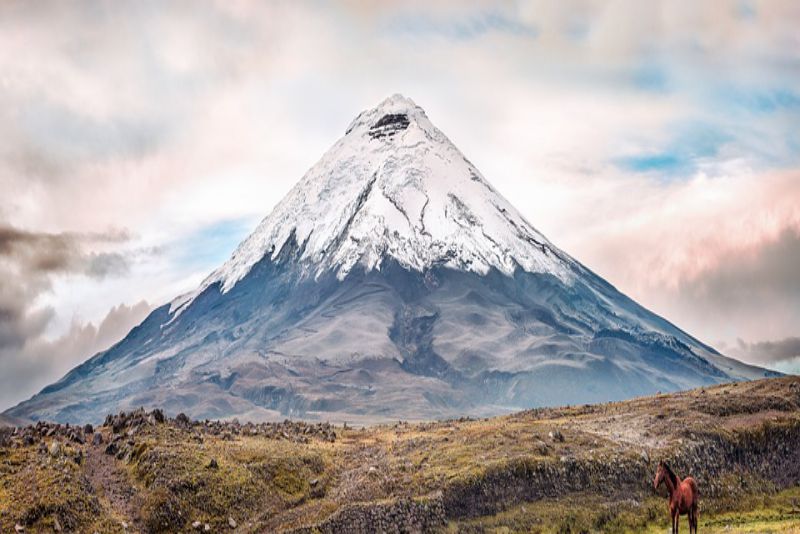 Ecuador is a land of volcanoes, with dozens of them scattered throughout the country. If you're an adventure enthusiast, one of the best things to do in Ecuador is to climb a volcano.
Among the most notable volcanoes in Ecuador are Cotopaxi, Chimborazo, and Tungurahua. Cotopaxi is the second-highest peak in the country, and climbing it requires good physical fitness and mountaineering skills. Tungurahua is an active volcano and trekking to its crater is a thrilling experience.
Other popular volcano climbs include Cayambe, Antisana, and Pichincha. Whatever volcano you choose to climb, be sure to hire a guide, as the weather conditions can be unpredictable and the terrain challenging. Don't miss the opportunity to challenge yourself and discover the stunning landscapes of this beautiful country.
5. Step into History and Culture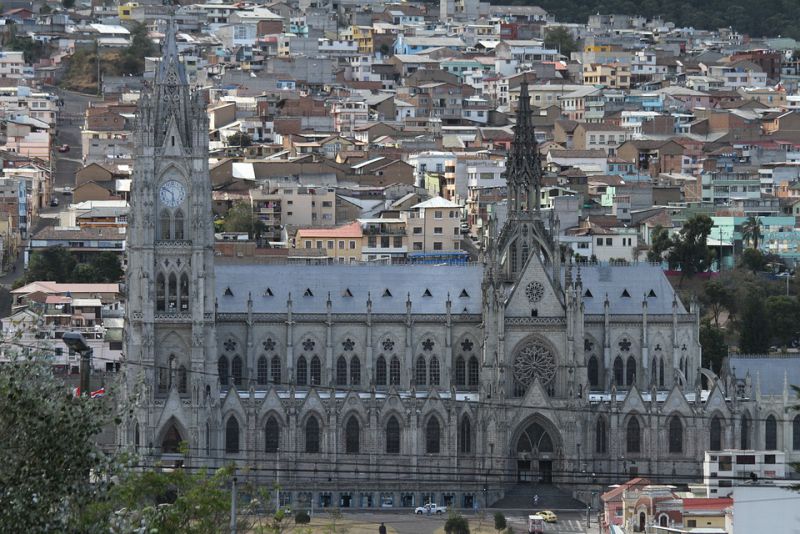 Ecuador boasts two UNESCO World Heritage Sites – Quito and Cuenca's historic centers, that have stood the test of time and represent the country's rich cultural heritage. Wandering through the cobbled streets and ornate buildings of these centuries-old cities can transport visitors to a different era.
Its preservation led to its recognition as a UNESCO World Heritage Site in 1978, making Quito one of the first cities in the world to receive this honor.
Visitors can explore Quito's historic center, which boasts stunning colonial architecture, including churches, convents, and monasteries. The must-visit attractions include the Plaza Grande, La Compania de Jesus Church, and the impressive Basilica del Voto Nacional.
Cuenca's historic center, on the other hand, is a charming city with a laid-back vibe. The city's cobbled streets are lined with colorful colonial houses, and the central square, Parque Calderon, is surrounded by stunning colonial buildings, including the Catedral de la Inmaculada Concepcion.
Exploring Ecuador's UNESCO-listed historic centers is undoubtedly one of the best things to do in Ecuador, offering visitors an opportunity to immerse themselves in the country's rich history and culture.
6. Best Things to Do in Ecuador by Floating Through the Amazon Jungle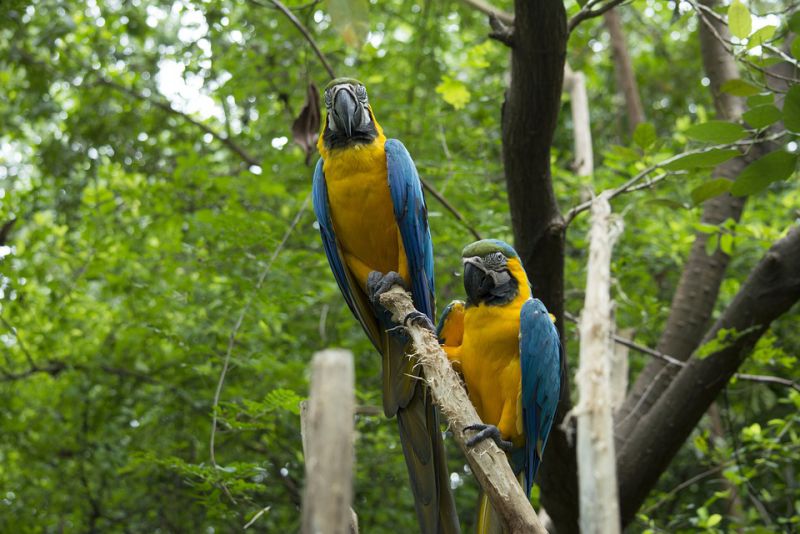 A visit to the Ecuadorian Amazon rainforest is a once-in-a-lifetime experience that promises to reward adventurous travelers with unforgettable encounters with nature. While reaching the remote jungle environment requires some effort, the experience of floating through the Amazon River is well worth it.
Yasuni National Park, located in Eastern Ecuador, is a great place to start your Amazon adventure. One of the best excursions to explore the park is from Nuevo Rocafuerte.
While floating through the lush jungle, visitors can witness the incredible biodiversity of the Amazon, with over 500 species of birds, countless species of monkeys, and other exotic animals. A local guide will provide insights into the Amazon's ecosystem and the indigenous culture that has coexisted with it for centuries.
A trip to the Amazon rainforest is undoubtedly one of the best things to do in Ecuador, offering a glimpse into a world that few get to experience. Don't miss the chance to immerse yourself in the sights, sounds, and smells of one of the most biodiverse regions on the planet.
7. Best Things to Do in Ecuador by Taking a Scenic Rail Journey through the Andes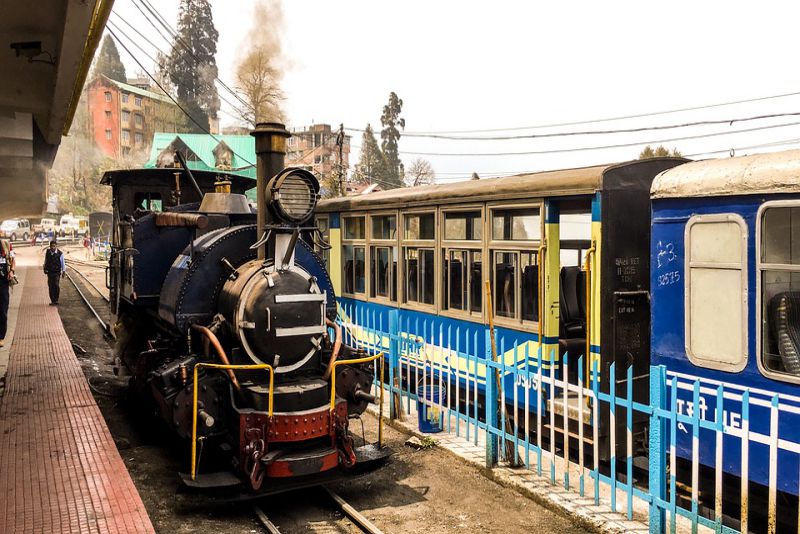 Ecuador boasts some of the world's most beautiful rail routes, with six scenic train journeys that offer a unique way to explore the country's stunning landscapes. While these train trips are not used for transportation, they are day excursions that are a journey unto themselves, providing a fantastic opportunity to witness the beauty of the Andes.
One of the best things to do in Ecuador is to take the famous "Devil's Nose" train journey, which covers a route of over 100 kilometers through the Andean mountains. The train ride starts in Riobamba and ends in the coastal city of Guayaquil, providing breathtaking views of Ecuador's picturesque countryside, including snow-capped peaks, dramatic canyons, and lush valleys.
The Tren Crucero train journey is another popular option that covers 450 kilometers through the Andes, from Quito to Guayaquil, and takes four days to complete. The journey passes through colorful indigenous markets, stunning colonial towns, and scenic landscapes, allowing passengers to experience Ecuador's rich cultural heritage and natural beauty.
8. Explore the Parque Nacional Yasuni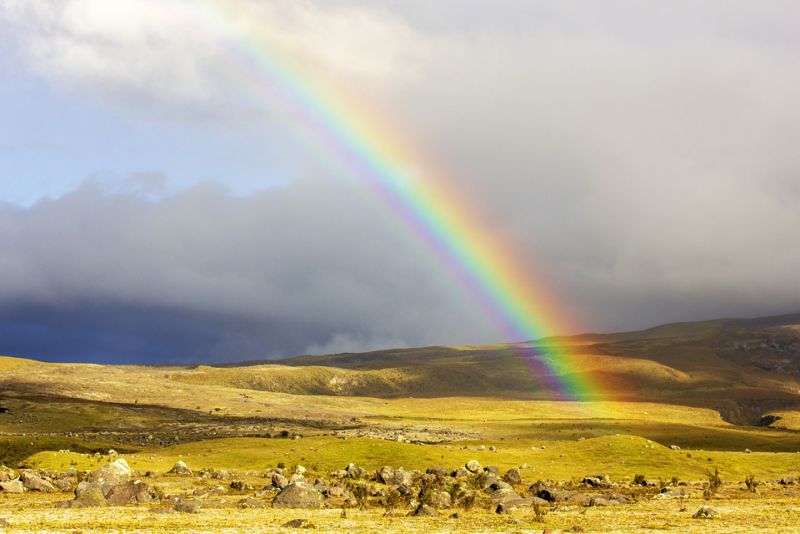 Ecuador is a country with diverse tourist attractions, and Parque Nacional Yasuní is undoubtedly one of the best things to do in the country. This breathtaking national park covers 10,227 sq km and is the largest national park on the mainland. It is a UNESCO Biosphere Reserve and home to rare wildlife, such as jaguars, giant armadillos, and nocturnal curassows, making it one of the most biodiverse places globally. Visitors can learn about their culture and traditional way of life by visiting indigenous communities arranged by most Río Napo lodges.
Moreover, witnessing the spectacle of colorful parrots descending on the riverbanks at Yasuní's famous salt licks is a must-see experience. In conclusion, exploring Parque Nacional Yasuní should be on every traveler's bucket list when visiting Ecuador.
9. Hike the Quilotoa Loop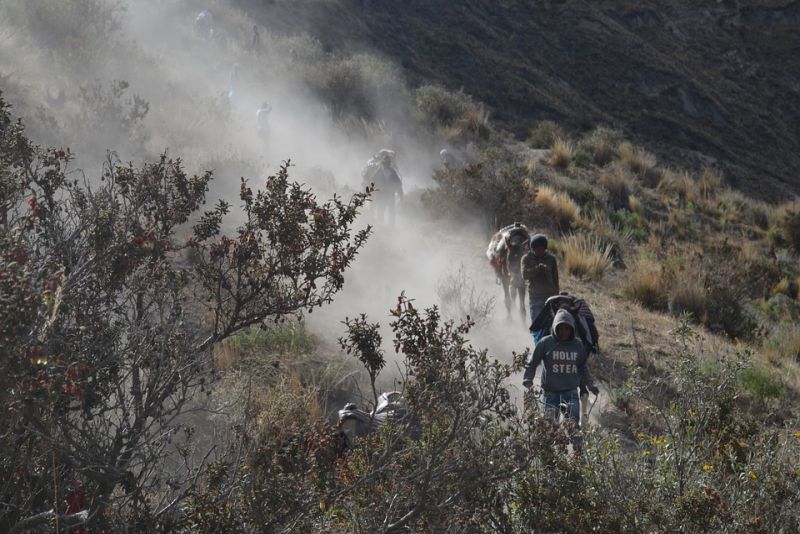 Hiking the Quilotoa Loop is undoubtedly one of the best things to do in Ecuador. This multi-day trek is famous for its scenic beauty, connecting the picturesque villages of Cotopaxi province through verdant hills and valleys. Along the way, travelers can immerse themselves in the local culture by visiting art galleries, exploring Kichwa markets, and taking in the stunning green crater lake of Laguna Quilotoa.
To make the most of the Quilotoa Loop experience, it is highly recommended to trek with a local guide. They can provide you with valuable insights into the region's history, culture, and geography while ensuring that you stay on the right path. Additionally, having a guide helps you to fully appreciate the stunning vistas and landscapes that the loop has to offer.
Moreover, hiking the Quilotoa Loop is a must-do activity for anyone visiting Ecuador. This challenging trek provides an excellent opportunity to explore the country's natural beauty, immerse yourself in local culture, and get some much-needed cardiovascular exercise.
10. Go whitewater rafting around Tena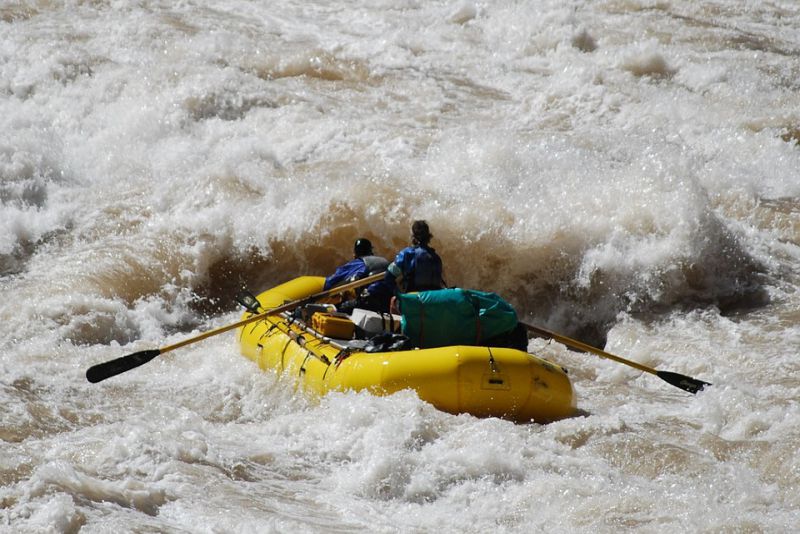 Professional operators with booking offices around town can organize rafting trips based on your abilities, making it accessible for beginners and experienced rafters alike.
If you are not an adrenaline junkie, Tena has plenty to offer. It's the perfect place to relax and unwind after a day on the river.
Moreover, Tena is an appealing destination that caters to a range of interests. Whether you are seeking an adrenaline rush or a laid-back vacation, whitewater rafting in Tena is an experience that should not be missed. Make sure to add this thrilling activity to your list of the best things to do in Ecuador.