Cape Town is undoubtedly one of the most captivating cities in the world, thanks to its unique blend of African, European, and Malay influences. The city is blessed with a stunning mountain backdrop that adds an extra touch of scenic beauty to its already charming atmosphere. If you're planning a trip to Cape Town, you're in for a treat because the city is packed with a plethora of exciting activities and attractions that will leave you spoilt for choice.
From relaxing on the beaches to sipping cocktails at rooftop bars and exploring the rich history, culture, and art scenes, there's no shortage of things to do in Cape Town. To make your trip planning easier, we've put together a list of absolute must-see and do activities in the Mother City. Get ready for a memorable adventure in Cape Town!
1. Discover the Flavors of Cape Malay Cuisine in Bo-Kaap, Cape Town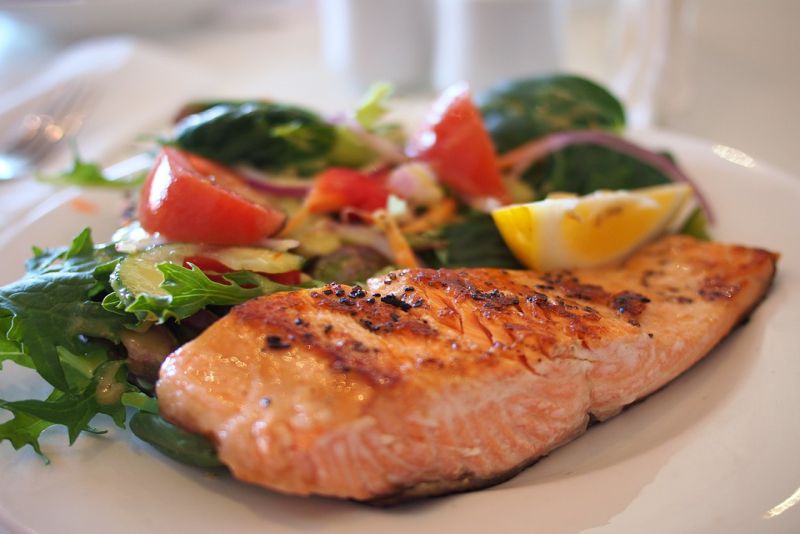 Bo-Kaap, the colorful neighborhood nestled on the slopes of Signal Hill in Cape Town, offers a glimpse into the city's rich cultural heritage. This historic area was once the traditional home of Cape Malay culture and cuisine, which has evolved from the fusion of Dutch, African, and Southeast Asian influences.
Embark on a food safari and learn to make traditional Cape Malay dishes, such as mild curries, tomato-and-onion sambal, rotis, and samoosas, in a Bo-Kaap kitchen. There's no shortage of things to do in Cape Town
If you prefer to explore the area on foot, wander the hillside lanes of this picturesque district and indulge in a coconut-sprinkled koe'sister doughnut or bobotie, a flavorful dish of curried mince with raisins, topped with a dairy crust. Don't forget to snap some photos of the neighborhood's vibrant terraced houses and minarets peeking above.
Discover the unique flavors and cultural heritage of Cape Town by embarking on a food safari or simply wandering the colorful streets of Bo-Kaap.
Read More: Top 10 natural landmarks in South Africa
2. Experience Breathtaking Views from Cape Town's Iconic Table Mountain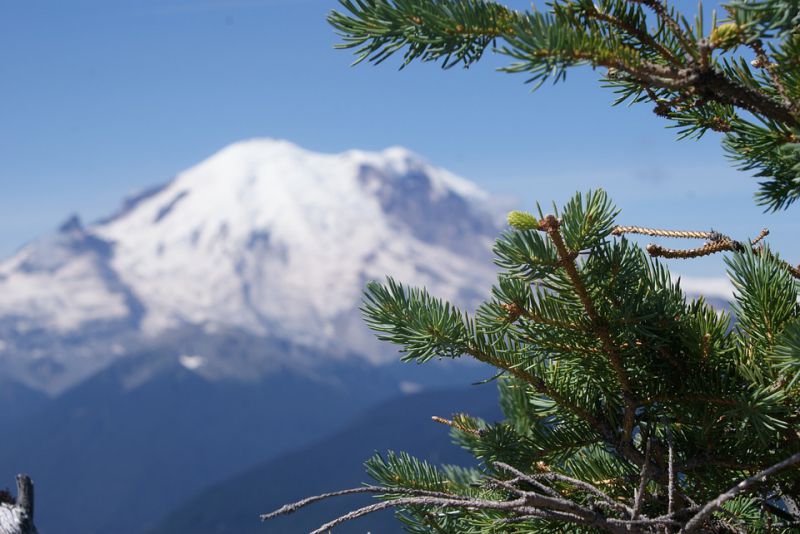 Table Mountain is a must-visit destination when in Cape Town. This iconic landmark is named after its flat-topped surface, and it's worth your time and effort to ascend to the top. If you're up for a challenge, you can hike up the mountain. However, if you prefer a more leisurely option, the cable car will get you to the top in no time.
The views from Table Mountain are nothing short of breathtaking. But be warned that the weather can change quickly, and cloud cover, known locally as the tablecloth, can obscure the views suddenly. For those who want to explore the mountain further, there is a short circular walking route available. Make sure to add Table Mountain to your list of things to do in Cape Town for an unforgettable experience.
3. Discover the Best Food Finds at Cape Town's Neighbourgoods Market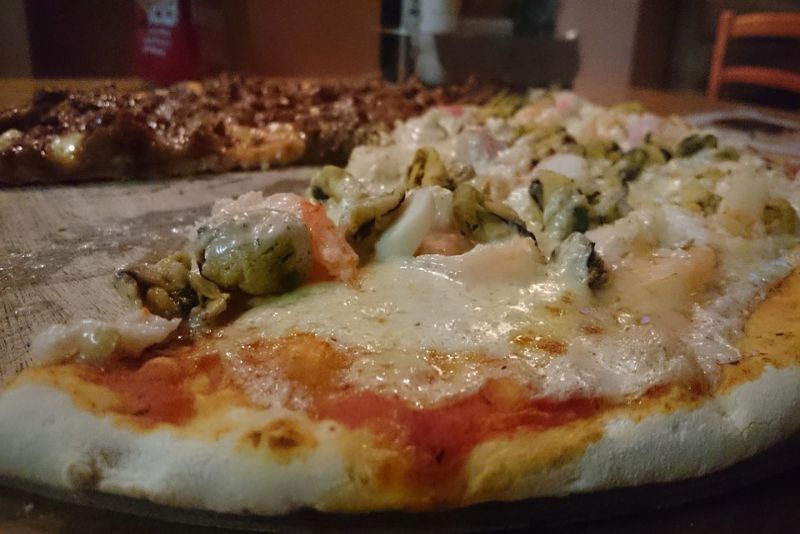 For foodies and those in search of the latest culinary trends, the Neighbourgoods Market is a must-visit destination in Cape Town. Nestled in Woodstock's Biscuit Mill development, this vibrant and trendy market features a wide array of independent businesses showcasing the best of South African cuisine.
Every Saturday, locals and visitors flock to this foodie haven to sample a variety of mouth-watering treats, including traditional biltong, fresh juices, craft beer, and even decadent Black Forest gâteau. With so many options, there's something for everyone at the Neighbourgoods Market.
Beyond the delicious bites, the market itself is a hub of creativity and innovation, highlighting the best of Cape Town's artisanal and craft industries. Whether you're looking for a unique souvenir or simply want to soak up the lively atmosphere, Neighbourgoods Market should be at the top of your list of things to do in Cape Town.
4. Soak up the Sun and Sip Cocktails at Camps Bay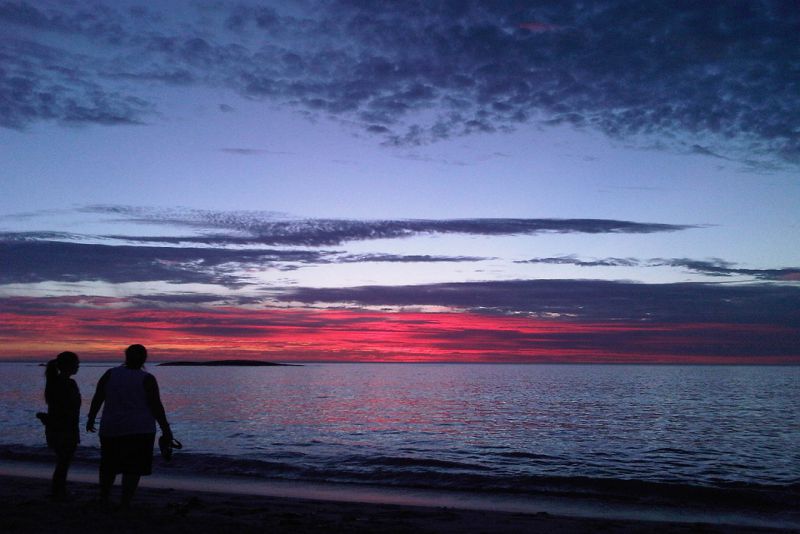 Camps Bay is the perfect spot to experience the stunning beauty of Cape Town's coastline. This vast stretch of soft sand, lined with charming cafes and bustling bars, skirts the western edge of Table Mountain. Unlike Clifton Beach, the waves here are too cold for swimming, but the beach's warm and family-friendly atmosphere makes it a great spot to relax, sunbathe, and enjoy the outdoors.
As the sun sets, the beach comes alive with the vibrant atmosphere of beachside restaurants and cocktail bars. Sipping cocktails while taking in the breathtaking views of the ocean and mountain range is an unforgettable experience.
Don't miss out on the opportunity to visit Camps Bay and experience the ultimate blend of natural beauty and urban sophistication, and surely there's no shortage of things to do in Cape Town.
5. Discover the Charm of Kalk Bay: Shopping, Cafes, and Fish and Chips in Cape Town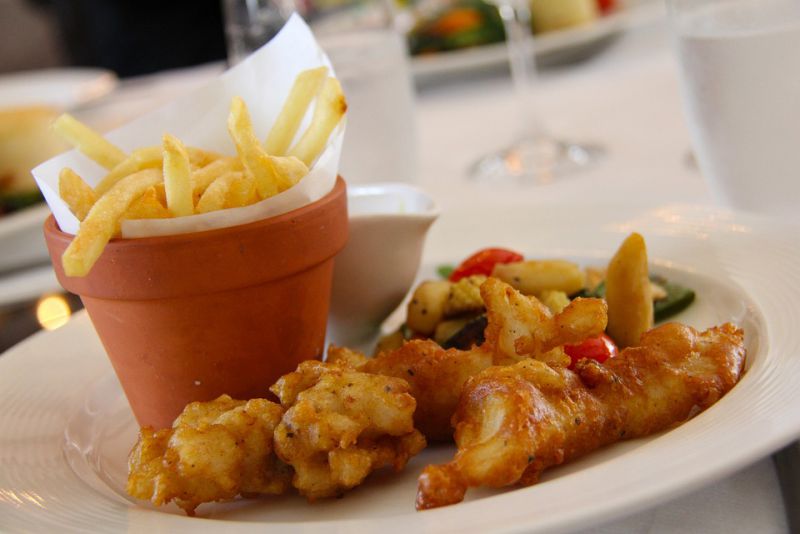 Kalk Bay is a picturesque suburb that boasts a colorful selection of shops, cafes, and restaurants along its seafront. It's the perfect spot for a leisurely afternoon of exploring and indulging in some retail therapy.
The shops in Kalk Bay sell an array of unique and quirky items that you'll be tempted to bring back home with you. Kalk Bay Vintage is a must-visit store that offers a treasure trove of antiques and knick-knacks.
No visit to Kalk Bay would be complete without indulging in the local favorite – fish and chips from Kalky's. This seafood joint has been serving up delicious fried fish for over 50 years and is a true Cape Town institution.
Aside from the shopping and food, Kalk Bay's laid-back atmosphere and beautiful sea views make it a delightful destination for a day out. Don't miss the chance to explore Kalk Bay's charming streets and seafront. It's the perfect addition to your list of things to do in Cape Town.
6. Things to Do in Cape Town: Experience the Vibrant V&A Waterfront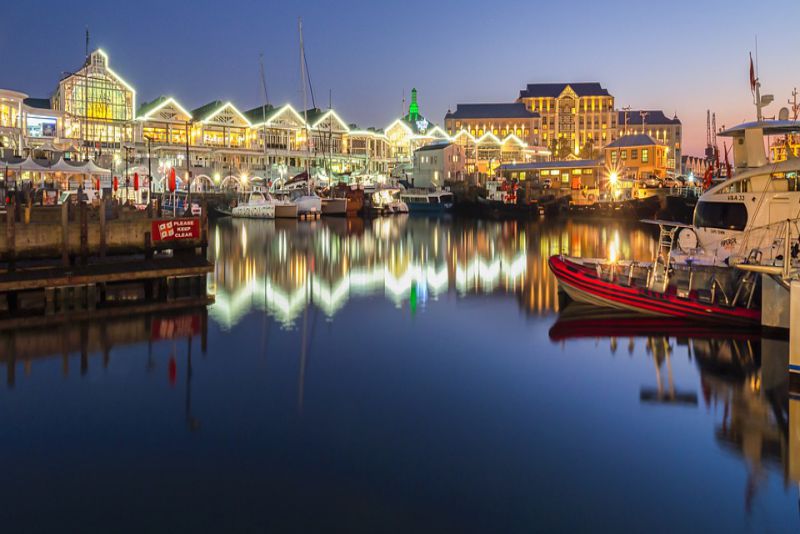 The V&A Waterfront is a bustling harborside area that offers a unique blend of shopping, dining, and entertainment options. This iconic spot is a must-visit attraction for anyone looking to experience the best of Cape Town. Imagine walking through a picturesque location that resembles the opening scene of a Bond film with steel drum buskers playing music while you explore shops, restaurants, bars, museums, and cinemas.
There are plenty of exciting activities to keep you busy, including a harbor cruise, a visit to the Two Oceans Aquarium, or browsing the Watershed craft market. You can also soak up the sun while enjoying sushi and chardonnay while people watching in this nautical pleasure garden. Furthermore, the V&A Waterfront is a hub of activity and one of the most exciting things to do in Cape Town.
7. Norval Foundation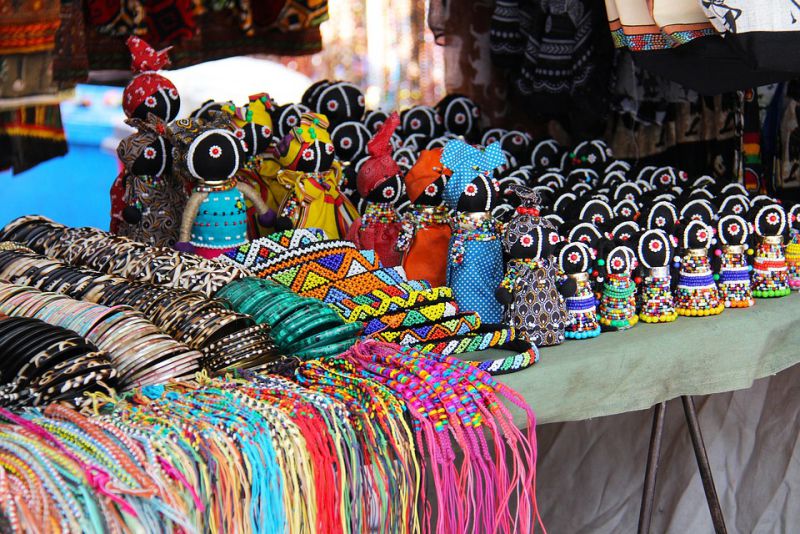 Discover the Norval Foundation, a hidden gem located in the southern suburbs of Cape Town, showcasing an impressive collection of contemporary African art in a serene setting. The art museum is a must-visit destination for art enthusiasts who seek to immerse themselves in South Africa's art and culture. The permanent and temporary exhibitions feature an outstanding array of works from renowned South African artists.
In addition to the indoor galleries, the Norval Foundation boasts an impressive sculpture garden, offering a tranquil space to explore and appreciate art in the outdoors. The garden's natural setting, nestled below the picturesque mountains, creates a perfect backdrop for an aimless ramble or an afternoon picnic.
Whether you are a seasoned art lover or simply seeking a unique cultural experience, the Norval Foundation is a destination that should not be missed. Plan your visit now to discover one of Cape Town's most inspiring art museums and explore the many things to do in Cape Town.
8. Uncover the Vibrant Street Art of Woodstock: A Must-Visit for Art Lovers in Cape Town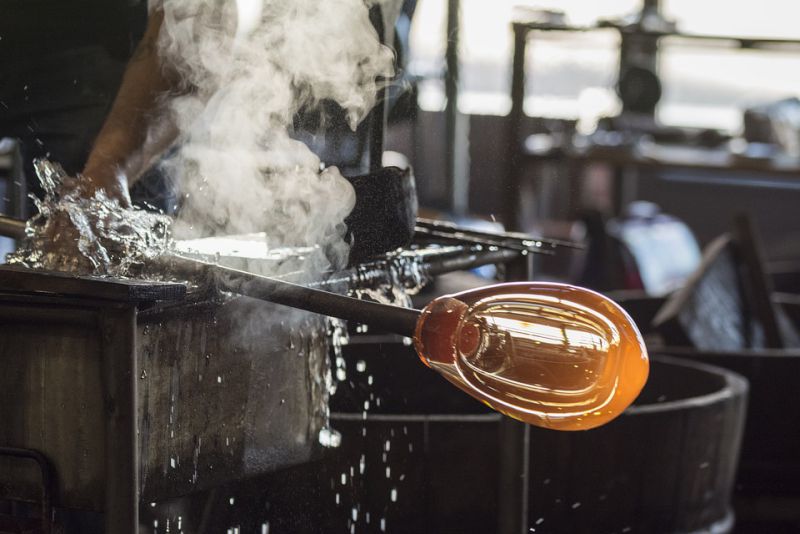 Woodstock has quickly become known as Cape Town's most exciting emerging art space, thanks to its abundance of breathtaking public artworks. While some may see it as gentrification, the street art scene in Woodstock is undeniably impressive. From vivid murals to thought-provoking installations, there is a masterpiece waiting to be discovered around every corner.
Due to Cape Town's anti-graffiti laws, public art is scarce throughout the city. Woodstock, however, is a rare exception, showcasing the city's artistic talents at their most vibrant.
Aside from its stunning street art, Woodstock is also home to a buzzing creative community and plenty of trendy cafes and bars. It's the perfect neighborhood to spend an afternoon wandering around, taking in the sights and sounds of Cape Town's urban art scene. Don't miss the chance to experience the colorful and dynamic street art of Woodstock. It's a must-visit for anyone interested in exploring the best of Cape Town's art scene.
9. Discover the Adorable African Penguins at Boulders Beach in Cape Town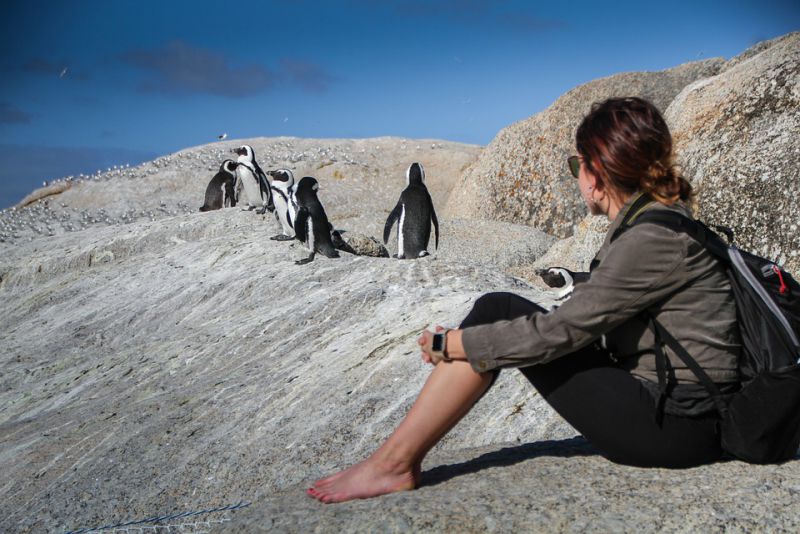 Get ready for an unforgettable wildlife experience at Boulders Beach in Cape Town! This unique sandy shoreline on the Cape Peninsula is surrounded by rocky outcrops and wild waves, and it's a perfect destination for nature lovers who enjoy a leisurely coastal walk. But the real star of the show here is the colony of wild African penguins.
Boulders Beach is home to hundreds of these lovable birds that waddle, swim, and squawk at each other, making for a fun and exciting experience. The penguins are so used to humans that you can get up close and personal with them, making for some amazing photo opportunities.
While the beach is not ideal for swimming or lounging, Boulders Beach is a must-visit destination for anyone traveling to Cape Town. Don't miss out on the chance to see these adorable penguins in their natural habitat.
10. Kirstenbosch National Botanical Garden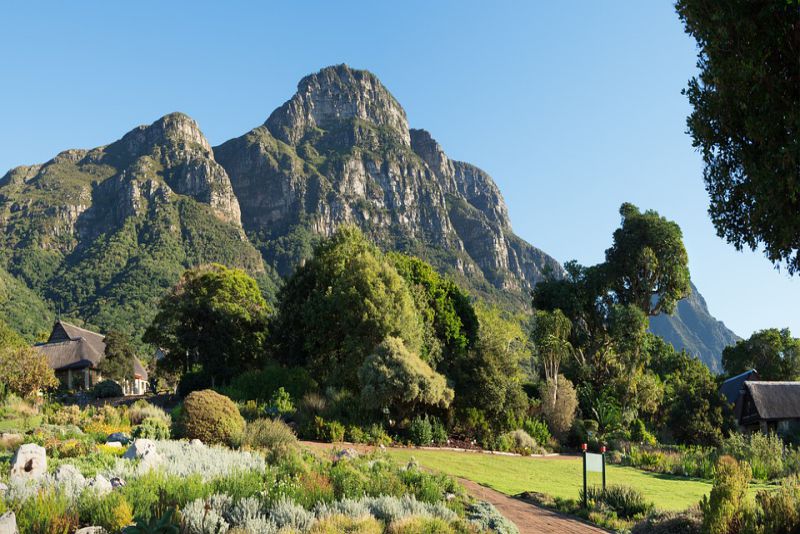 Experience the wonder of Kirstenbosch National Botanical Garden, an extraordinary display of the UNESCO-protected Cape Floral Region situated on the slopes of Table Mountain. This biodiverse haven features a magnificent collection of forests, meadows, and lawns, interspersed with peaty streams and spectacular protea flowerbeds.
Even if you are not an avid gardener, you will be mesmerized by the unique flora and fauna on display, such as the valley of cycads, wild almond trees, and the famous "Boomslang" canopy walkway, which meanders through the arboretum's treetops.
To add to the magic, consider attending one of the popular sunset concerts held on summer Sundays. With local musician Jeremy Loops always putting on a great show, it's an opportunity to picnic with fellow Capetonians while enjoying live music in the lush surroundings.
Don't miss out on the chance to explore Kirstenbosch National Botanical Garden, one of the best things to do in Cape Town for nature lovers and those seeking a unique cultural experience.