Morocco is a treasure trove of experiences for all kinds of travelers. If you are a fan of luxurious city breaks, you won't be disappointed with the glammed-up riad hotels, shopping opportunities, and traditional hammam experiences in Marrakesh and Fes. But for those who crave adventure, the Atlas Mountains' trails and the Sahara's desert dunes are where the real magic happens.
For a dose of culture, visit the historic cities of Rabat and Casablanca, where you will find ancient ruins, stunning architecture, and bustling markets. If you are a foodie, don't miss out on the delectable Moroccan cuisine that boasts a fusion of Arabic, Mediterranean, and African flavors.
You can also indulge in outdoor activities like surfing in Taghazout, hiking in the Rif Mountains, and kayaking in the Ouzoud Waterfalls. Whatever your interests may be, Morocco has something to offer. So pack your bags and get ready to explore the best things to do in Morocco.
1. Best Things to Do in Morocco: Take a City Break in Style at a Marrakesh Riad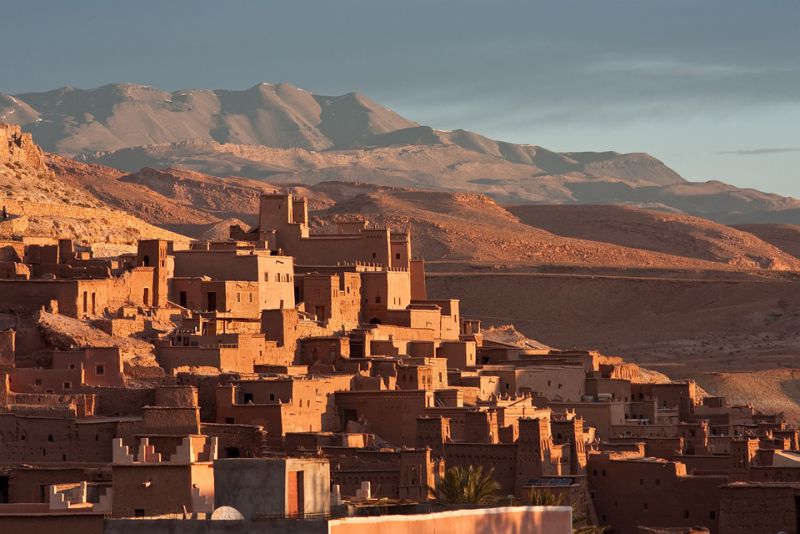 Looking for a unique and stylish way to experience Marrakesh on your next city break? Look no further than the riad hotels in the city's bustling medina. These traditional Moroccan mansions offer a one-of-a-kind accommodation experience, with beautiful courtyard gardens and expertly restored interiors that showcase the best of Moroccan artisan craftsmanship.
From the wooden ceilings to the tadelakt walls and traditional zellij details, staying in a riad hotel is an immersive way to experience the culture and history of Morocco. Plus, with many riads offering amenities like rooftop terraces, plunge pools, and on-site restaurants serving up delicious Moroccan cuisine, you won't even need to leave your hotel to have an unforgettable vacation.
So why not make staying in a Marrakesh riad one of the best things to do on your next trip to Morocco? You won't regret it.
Read More: 10 Best Things To Do In Argentina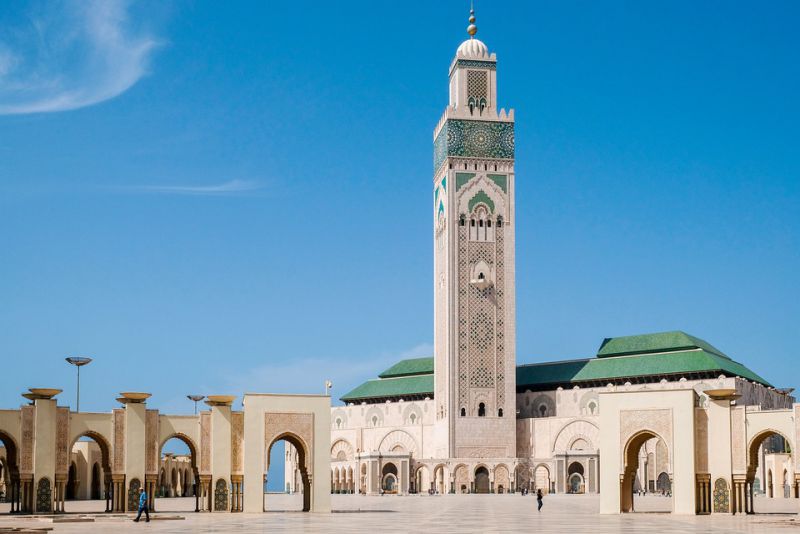 If you are visiting Casablanca, make sure to add the stunning Hassan II Mosque to your itinerary. It's one of the city's must-see landmarks and is truly breathtaking in its beauty.
For a taste of the local culture and handicrafts, head over to Quartier Habous, where you can browse through an array of traditional pottery and leather goods. If you are in the mood for some serious haggling, the old medina is also a great place to find unique souvenirs and treasures to take back home.
While in Casablanca, don't miss out on the delicious Moroccan cuisine that's infused with a mix of Mediterranean, Arabic, and African flavors. You can indulge in traditional dishes like tagine, couscous, and pastilla, as well as savor fresh seafood at the local restaurants.
With its blend of modernity and tradition, Casablanca is a city that offers something for everyone. So, explore the best things to do in Morocco by adding Casablanca to your travel bucket list.
3. Best Things to Do in Morocco: Explore the UNESCO World Heritage Site of AitBenhaddou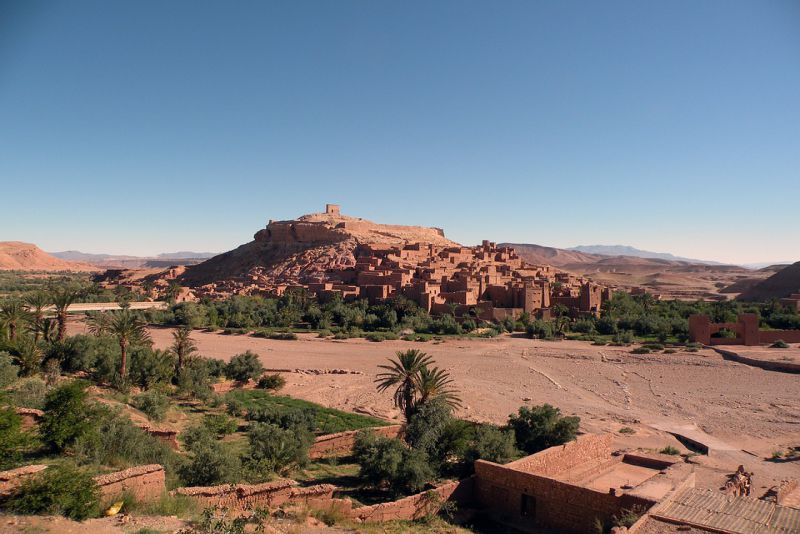 AitBenhaddou is undoubtedly one of the best things to do in Morocco. This UNESCO World Heritage Site is a small village located in the mountains and known as an ighrem or a walled and protected village. It was once a crucial stopping point for traders traveling through the desert.
The village's stunning architecture is an amalgamation of traditional Saharan earthen clay buildings and fortress-style construction. The red mud walls and narrow alleyways give you a glimpse into Morocco's rich history and culture. AitBenhaddou has been used as a backdrop for several Hollywood films, including the famous TV series Game of Thrones.
Explore the winding alleys, climb up to the fortified granary, and admire the panoramic views of the surrounding mountains. You can also visit the nearby Kasbah Telouet, which is another fine example of Moroccan architecture. AitBenhaddou is a photographer's paradise, and you can easily spend a whole day here capturing its beauty. Don't miss out on this gem of Morocco!
4. Best Things to Do in Morocco: Discover Chefchaouen, the Blue City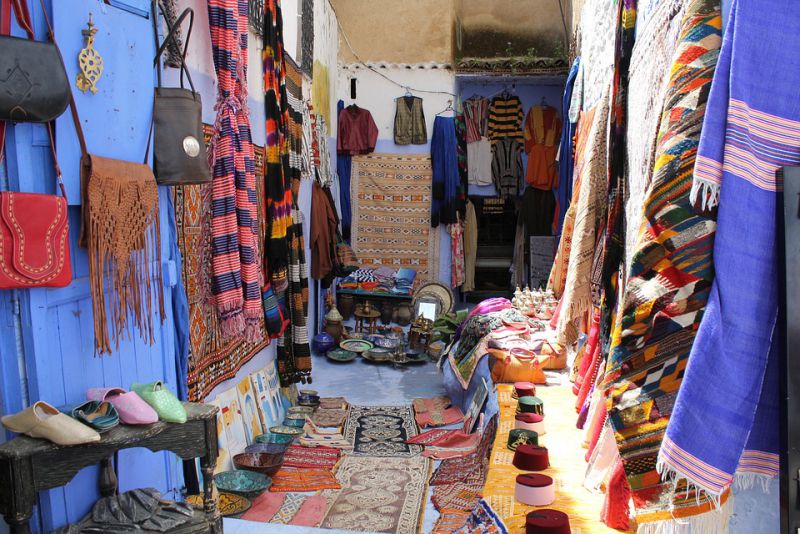 Its unique blue-colored walls and alleys have made it one of the most famous and photographed spots in Morocco.
If you are planning a trip to Morocco's northern region, be sure to add Chefchaouen to your itinerary. While in Chefchaouen, make sure to explore its charming medina and discover the hidden gems tucked away in its alleys. You can also hike in the surrounding mountains, visit the nearby Akchour waterfalls, or simply relax and take in the stunning blue views.
Overall, Chefchaouen is a must-visit destination in Morocco for anyone seeking beauty, tranquility, and unique cultural experiences.
5. Take a Foodie Tour of Fez Medina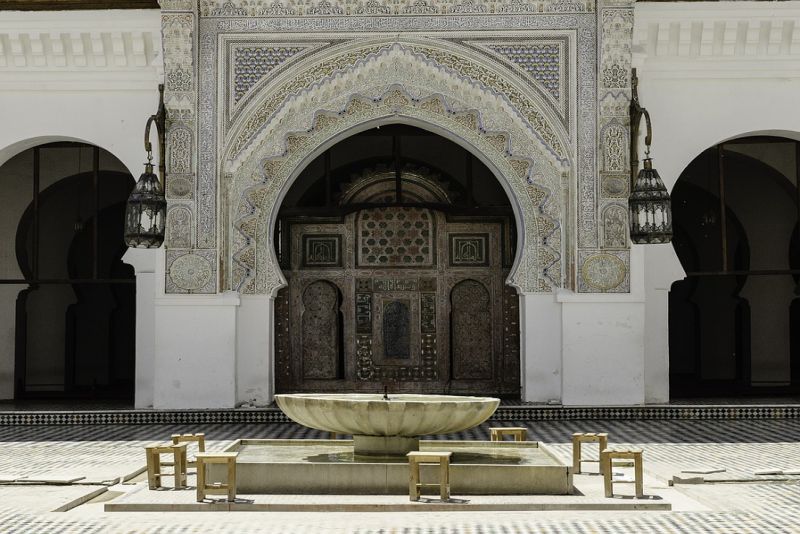 Fez Medina is a must-visit destination for foodies exploring the best things to do in Morocco. The medina's narrow alleys and bustling souks are packed with vendors selling an array of delicious Moroccan street food. To explore the city's culinary heritage, embark on a foodie tour with Plan-it Morocco.
Moroccan cuisine is a melting pot of various cultural influences, including Amazigh (Berber), Arab, Moorish, Ottoman Turkish, and French. The food tour will take you through the city's vibrant streets, where you can taste some of the best traditional Moroccan dishes.
Besides food, you will also learn about the history and culture of Fez Medina. you will visit the souks, the tanneries, and the city's ancient monuments, including the Bou Inania Madrasa and the Al-Attarine Madrasa. A foodie tour of Fez Medina is an immersive cultural experience that you don't want to miss.
6. Experience Glamping in Erg Chebbi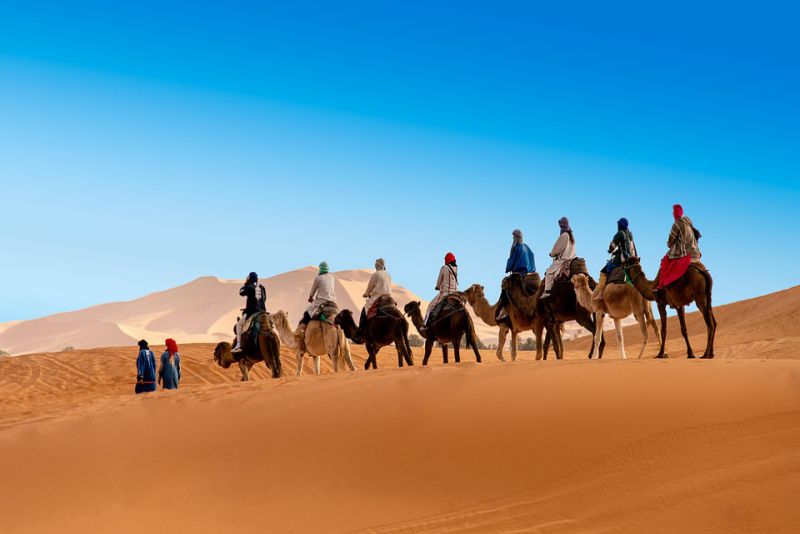 Experience the magic of the Sahara desert without roughing it out with a glamping-style overnight stay in Erg Chebbi. Erg Chebbi is a stunning sea of sand dunes located in Merzouga, which is a popular dessert activity base and one of the best things to do in Morocco.
The village is situated on the edge of the Erg Chebbi dune sea, offering spectacular views of the desert landscape. From here, you can embark on sunset or sunrise camel treks that will take you deep into the heart of the Sahara desert.
After a day of exploring, relax in a luxurious glamping-up desert camp that offers all the comforts of home. The camps are equipped with comfortable beds, private bathrooms, and stylish decor. you will also enjoy traditional Moroccan meals under the stars, with music and entertainment to keep you entertained.
Moreover, if you are looking for an unforgettable desert experience in Morocco, head to Erg Chebbi and indulge in the luxury of glamping.
7. Best Things to Do in Morocco: Hike the Atlas Mountains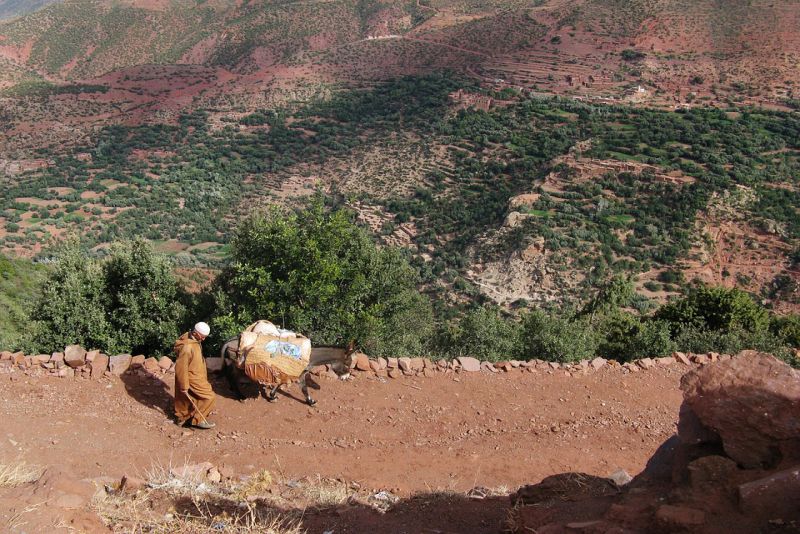 If you are an avid hiker looking for a challenge, then the Atlas Mountains should definitely be on your travel list. Stretching across Morocco for over 1000km, the High Atlas Mountains offer a hiker's paradise with breathtaking scenery and exhilarating trails. Imlil, situated in the foothills of the High Atlas and just 90 minutes away from Marrakesh, is the perfect starting point for those looking to scale Toubkal, the highest peak in North Africa standing at an impressive 4167m (13670ft).
The ascent to Toubkal's summit is a two-day hike, and though challenging, is a truly rewarding experience. Along the way, you will be treated to awe-inspiring views of the surrounding valleys and peaks. So, put on your hiking boots, pack your bags, and get ready to embark on an adventure of a lifetime in the Atlas Mountains.
8. Catch the Wind and Waves on the Atlantic Coast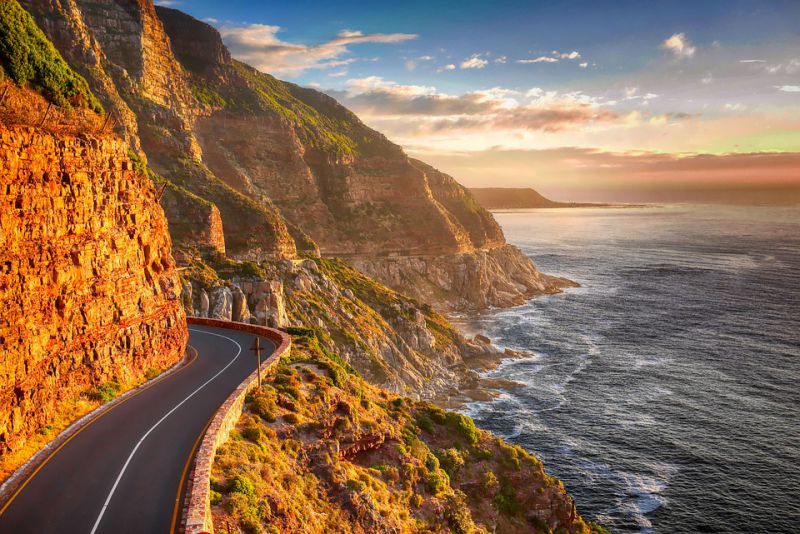 If you are an adventure seeker looking for an exhilarating water sports experience, then Essaouira on Morocco's Atlantic coast is the place for you. Known as the "Wind City of Africa," Essaouira is perfect for surfing, windsurfing, kitesurfing, and paddleboarding, catering to all skill levels. Explora is a well-established, family-run water sports provider that offers classes for all the popular water sports as well as gear rentals.
With their extensive knowledge of the area's waters, you can rest assured that you will have a safe and enjoyable experience. Essaouira's charming old town, sandy beaches, and vibrant markets make it a great place to visit, even if you are not into water sports. So, why not add Essaouira to your Moroccan itinerary and catch the wind and waves on the Atlantic coast?
9. Best Things to Do in Morocco: Summit Jebel Toubkal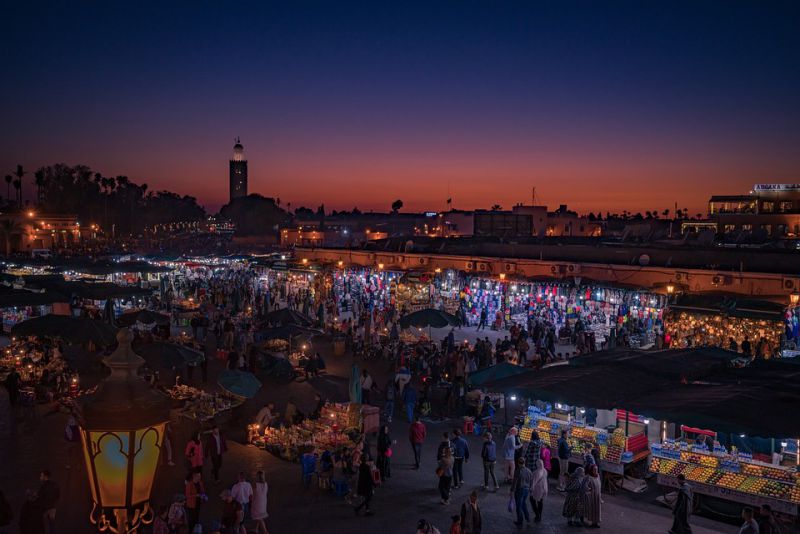 Jebel Toubkal is the highest mountain in North Africa, standing tall at 4,167 meters. The summit trek is a popular activity in Morocco and a must-do for adventure seekers.
The two-day trek to the summit and back is the most popular walk in the High Atlas mountains, offering breathtaking views of the surrounding landscapes. The trek starts from Imlil, a small village located about 64 kilometers from Marrakesh, and takes you through traditional Berber villages, terraced fields, and rocky mountain paths.
The trek is challenging, but it's a rewarding experience that will leave you with memories that last a lifetime. you will witness stunning sunrises and sunsets over the mountain ranges, and have the opportunity to explore the unique flora and fauna of the region.
The best time to climb Jebel Toubkal is between June and September when the weather is warm and dry. However, if you are an experienced mountaineer, you can attempt the climb in winter when the mountain is covered in snow.
Moreover, if you are looking for an adventure and one of the best things to do in Morocco, consider summiting Jebel Toubkal. It's a challenging trek, but the views and experience are worth it.
10. Discover Artisanal Capital Fes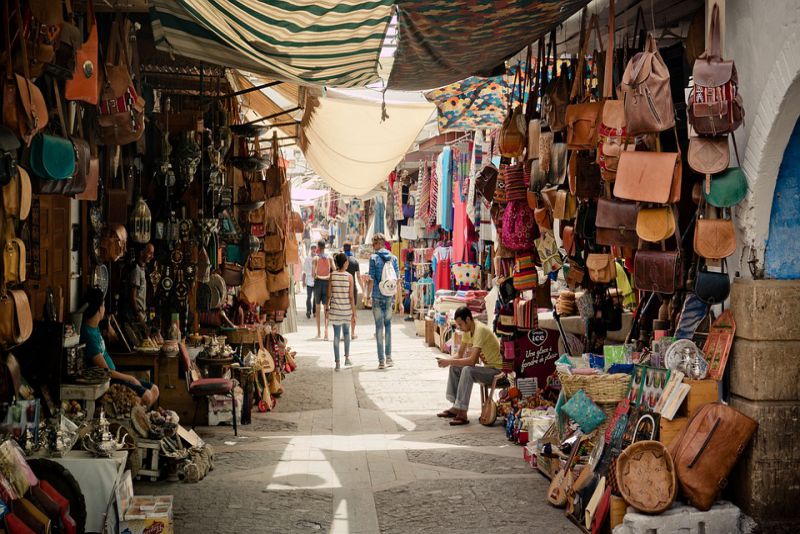 When it comes to exploring the best things to do in Morocco, the city of Fes should not be overlooked. While Marrakesh remains a popular destination for its shopping, Fes is the country's undisputed artisanal capital.
Within the walls of Fes' high-walled medina, known as Fes el-Bali, lies a maze of artisan workshops that create traditional copperware, carpentry, and the famous blue and white Fassi ceramics. The tanneries of Fes are also a must-see sight, as they produce beautifully dyed leatherware and are one of the most photographed attractions within the medina.
Exploring the narrow alleys of the medina is an experience in itself, with the sounds, smells, and colors of this vibrant city. From the intricate architecture of the Royal Palace to the historical monuments of Bou Inania and Attarine Madrasa, Fes is a treasure trove of Moroccan culture and history.
Moreover, a visit to Fes is an opportunity to immerse oneself in the rich artisanal heritage of Morocco, making it one of the best things to do in the country.