India is a land of beauty. It has diversity in beautiful locations some are rugged and barren, and some are enriched with natural beauty. It is a land of ethereal landscapes for travel. There are many dazzling lakes and never-ending rolling plains to the snow-capped Himalayas in the north. It is also a hub of wild forests with loads of splendid beauties. There are a lot of beautiful and attractive places in India which attracts tourists from all over the world.
10: Yumthang Valley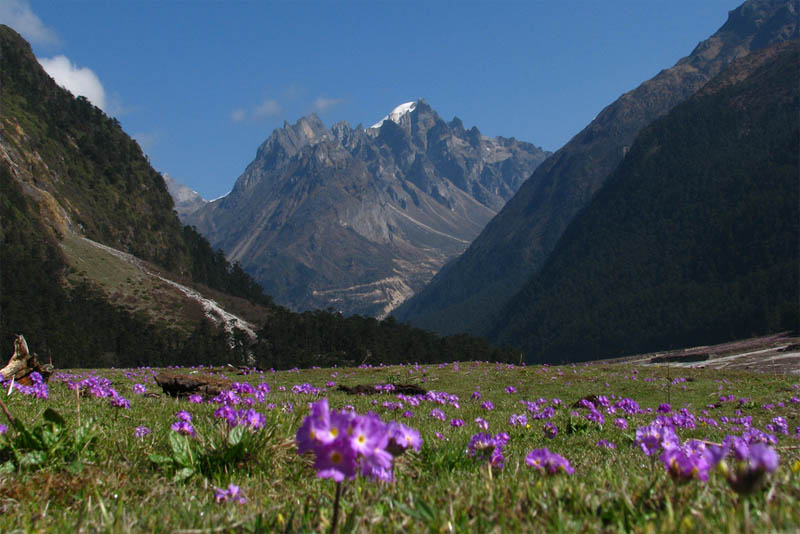 In the most beautiful and attractive places of India, the Yumthang Valley is a bottomless valley with an extraordinary variety of flowers. It offers a striking panorama of peaks along with Pauhunri and Shundu Tsenpa. The valley is an amazing tourist point as well as you can visit the beautiful town of Lachen, Shingba Rhododendron Sanctuary, Spend time near the Yumthang Chu and spend time at the Zero Point. The best time to visit this marvelous valley is from September to December.
09: Nohkalikai Falls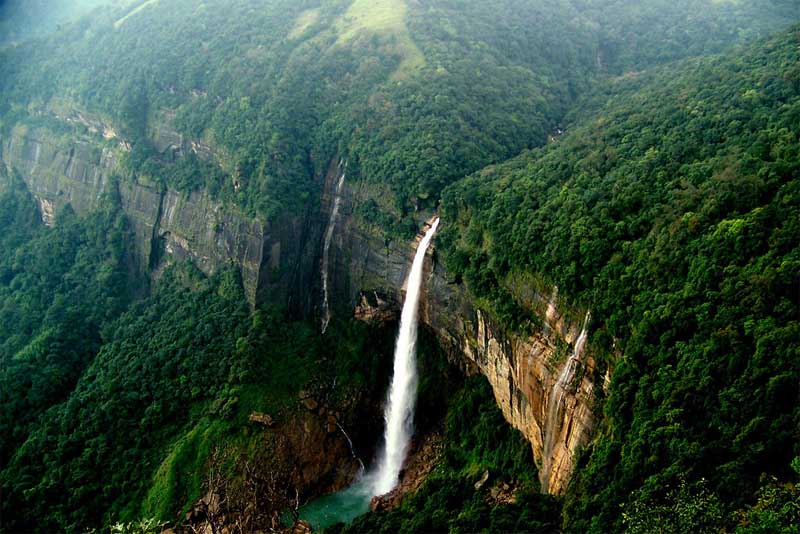 Nohkalikai Waterfalls has placed around 5 km from Cherrapunjee and acknowledges as the fourth largest waterfall on the planet. It is falling from an altitude of 1,100 ft and additionally, this fall is a great attraction for tourists and lies in the list of most beautiful places in India. The force of water has engraved a waterhole that remains blue in the winter season and turns green in the summer months. The best time to visit this place is the monsoon.
08: Andaman and Nicobar Islands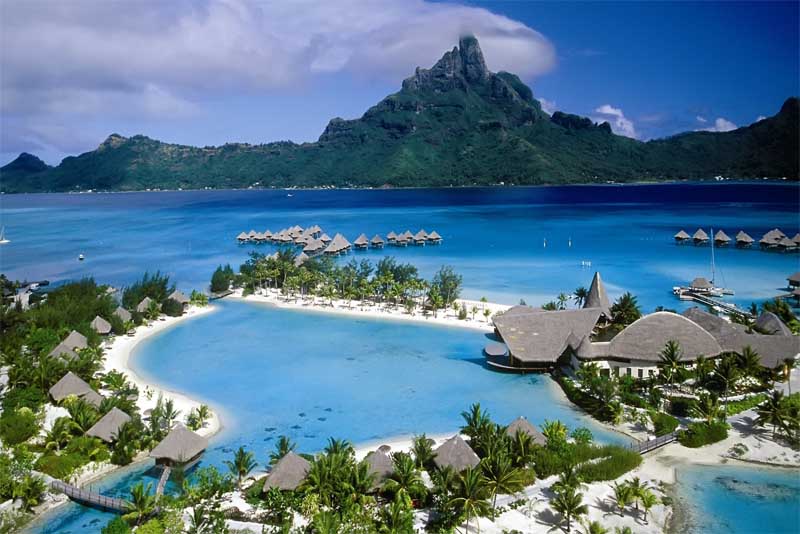 The Andaman Islands are the most beautiful place of an Indian archipelago in the Bay of Bengal. Besides, there are generally 300 islands that are famous for their palm-lined, white-sand beaches, mangroves, and tropical rainforests. The Andaman Islands are one of the most beautiful and attractive places in India for honeymoon tours. It's attractive opaque emerald green waters are surrounded by primeval jungles and mangrove woodlands, and snow-white beaches that melt under flame-and-purple sunsets. The most suitable time to visit these islands is from October to May.
07: Valley Of Flowers, Uttaranchal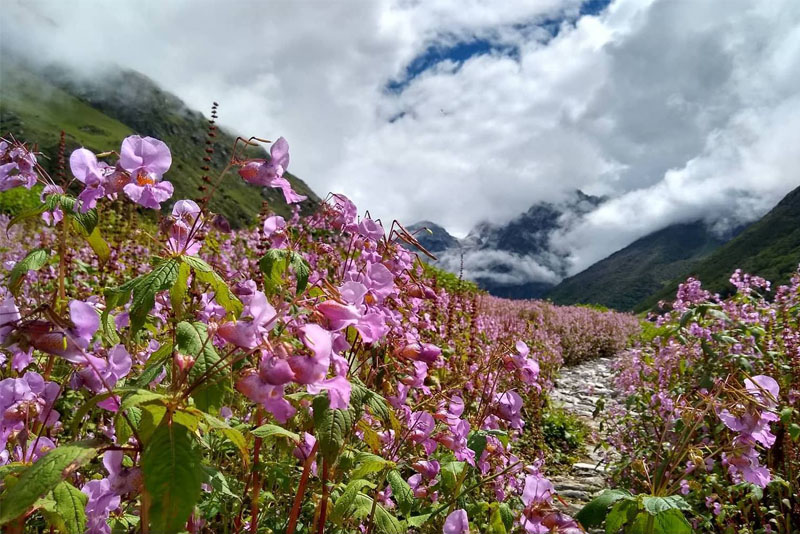 The Valley of Flowers is in the Garhwal state of Uttaranchal in the foothills of the Himalayas. It looks like a fairyland and the most beautiful and attractive places in India. Legends said, about it that this beautiful valley of flowers has been spiritually linked with Lord Hanuman. Moreover, it is a stunning place for tourists and, come from all around the world from July to September.
06: Khatling Glacier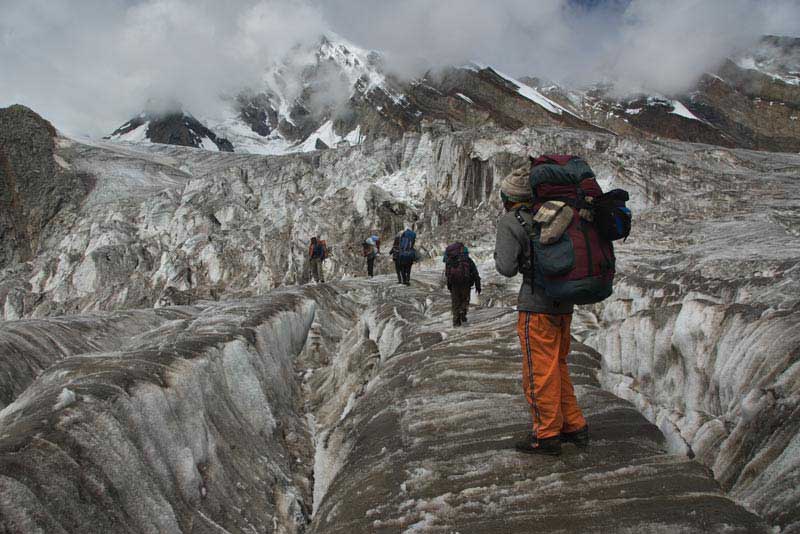 The Khatling glacier trek is a picturesque one, and travelers from all over the world come here to see the Bhilangana river valley. Furthermore, the Bhilangna Valley is a pleasurable and beautiful place not only for nature lovers and trekkers but also, for photographers. It has covered with astonishing views of snow-capped peaks and hanging glaciers.
05: Agatti Island, Lakshadweep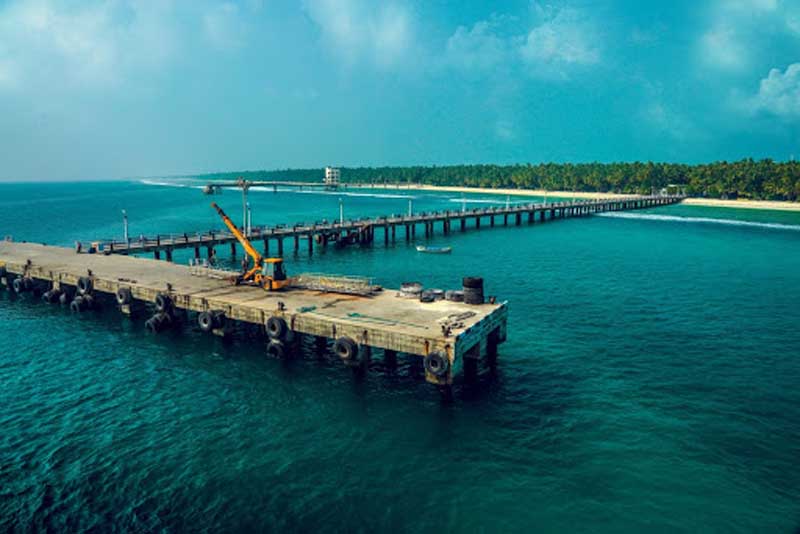 Agatti Island Beach Resort presents magnificent scenes of luminous coral reefs, turquoise-blue lagoons, silvery beaches, and lush green coconut palms. It is also one of the most beautiful and attractive places in India. And also, it is the world's most spectacular tropical island safe and sound tourist point and undeniably one of the most striking places to visit. The supreme time to visit here is Jan-March and Oct-Dec.
04: Manali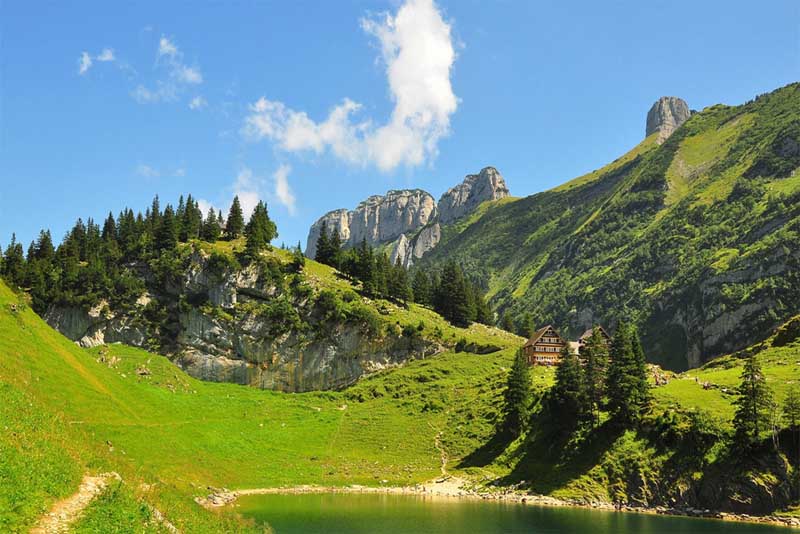 Manali has lofty peaks in the rich verdant valley of the Beas River. It has covered with mountain speculation waving from all directions. You can visit Manali for the whole year. Tourists gather here to hang out in the hippie villages around the main town. Adventurers come to Manali for paragliding, trekking, mountaineering, mountain biking, canyoning, rafting, and skiing. Additionally, tourist attraction sites are abundant nearby the town like Rohtang Pass, Solang Valley, Beas Kund, Chandrakhani Pass, Pandoh Dam in Kullu.
03: Shimla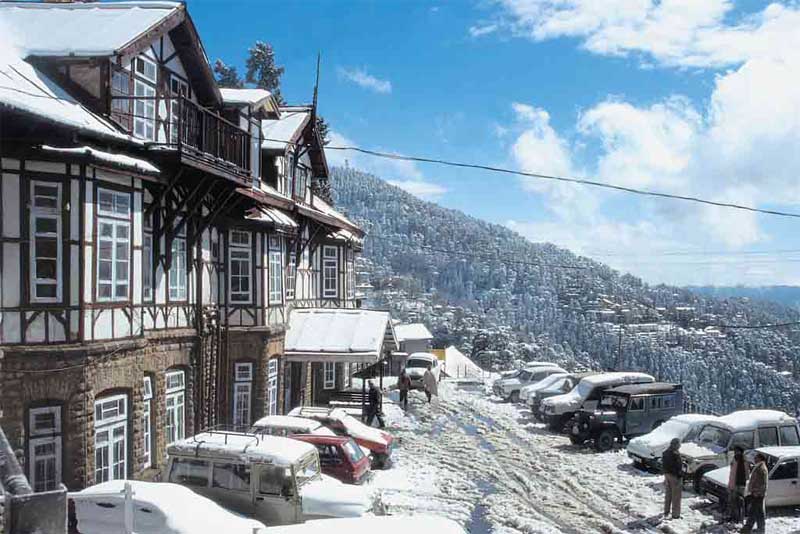 Shimla is the capital of the northern Indian state of Himachal Pradesh; it is located in the Himalayan foothills. Shimla is one of the beautiful and attractive places in India. Moreover, it is whirring with a dazzling flow of Indian tourists and full of the impact of its former role as the summer capital of British India. This city is encircled with eye-catching scenes of the majestic Himalayan Mountain and popular attractions like Summer Hills, Indian Institute of Advanced Studies, Annandale. There are also many other tourist destinations like Scandal Point, Ridge, The Shimla State Museum, Naldehra, and Shaily mountain, Chadwick falls, Kufri, Chail, and much more.
02: Rishikesh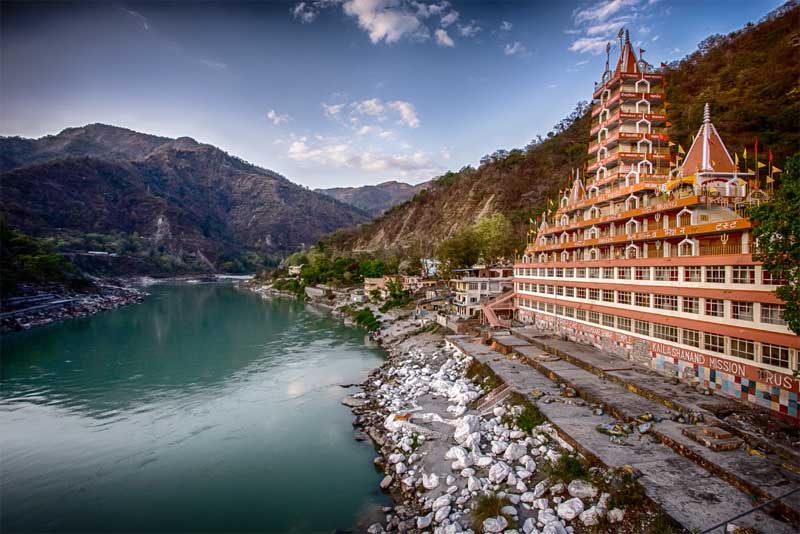 Rishikesh is located at a range of 24 km from Haridwar. The blessed river Ganga is truly astounding and magnificent which, enhances the grace of the spot. It surrounded by lush greenery scenes and a beautiful environment. There are many tourists' points like Lakshman Jhula, Haridwar, Shivpuri, Neelkanth Mahadev Temple, Parmarth Niketan, Ram Jhula, Triveni Ghat, Vashishta Gufa, and much more.
01: Taj Mahal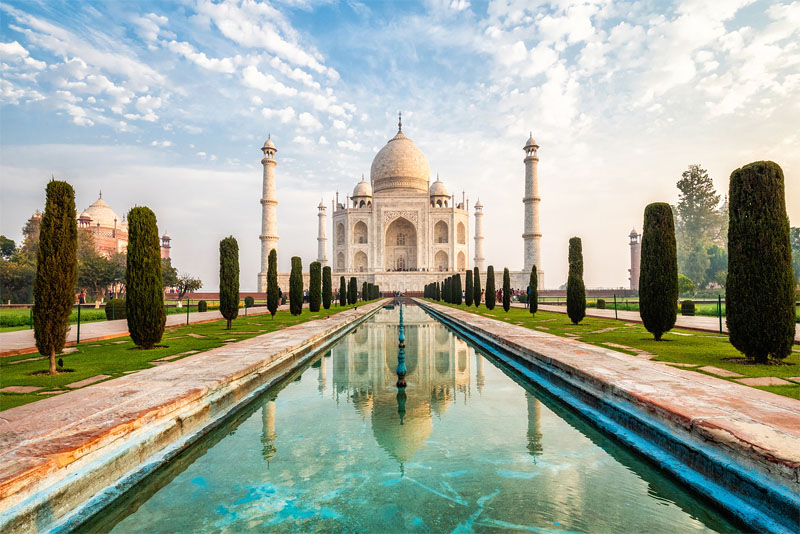 Taj Mahal is in Agra, it is also no doubt the magnificent, beautiful and attractive places of India. One cannot completely talk about India's beauty without mentioning its most iconic piece of art. Mughal emperor Shah Jahan built this mausoleum with ivory white marbles in the 1600s as a monument of "undying love" in memory of his third and beloved wife, Mumtaz. Shah Jahan and his wife are both buried here. Similarly, it is one of the magnificent and architectural beauties of the Mughal era and, now it is one of the UNESCO World Heritage Site, which attracts upwards of 8 million visitors in a year.