Bridges are made to provide a safety passageway over the obstacles between two zones. For the convivence of humans, these are constructed at difficult sites like in a deep forest or even high up in the sky. But in this world, some bridges are considered hazardous instead of providing ease to passengers these can be risky too. So, you shouldn't use it and try to avoid them until you don't get an alternative way. Below the list is about the top 10 most hazardous bridges.
10: Marienbrucke Bridge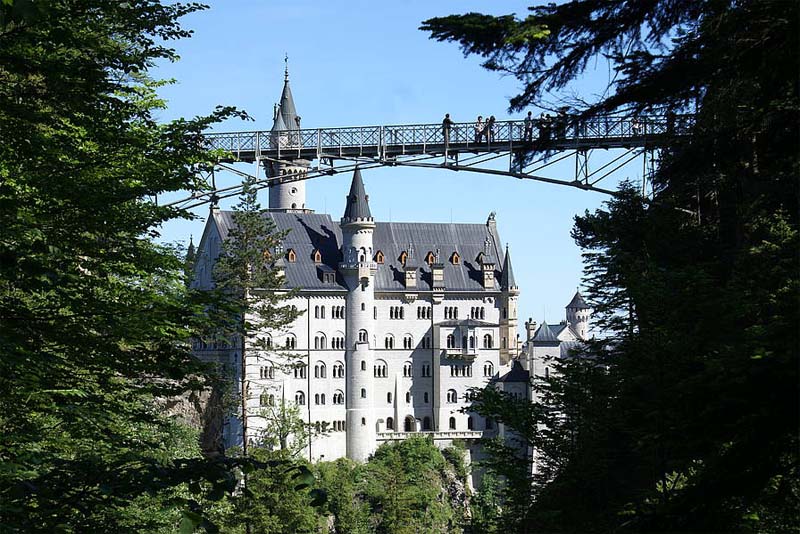 Marienbrucke bridge, located in Germany. It acknowledges the most hazardous bridges in the world. It constructed between two cliffs to join each other. This bridge crosses a magnificent valley behind the beautiful castle of Neuschwanstein. But it is dangerous too you shouldn't use it until you don't find any way.
9: Langkawi Sky Bridge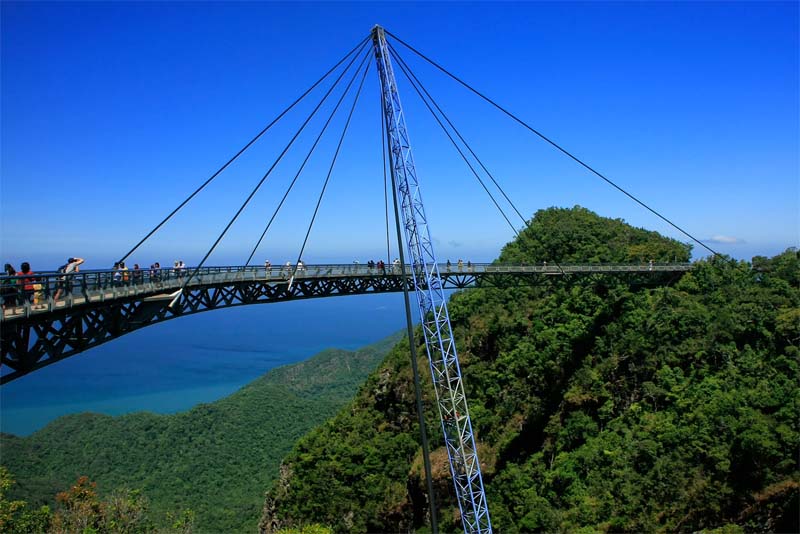 Langkawi Sky Bridge is a pedestrian bridge that made above from sea level at a height of 660 meters. It is a curved pedestrian having 125 meters long cable-stayed bridge in Malaysia. This bridge finalized in 2005. It considers as one of the hazardous and unique bridges in the Earth that provide its visitors with exceptional scenes around the mountains. It uses one long gateway for its sustenance that doesn't build with assurance. So, you shouldn't try to use it.
8: Aiguille du Midi Bridge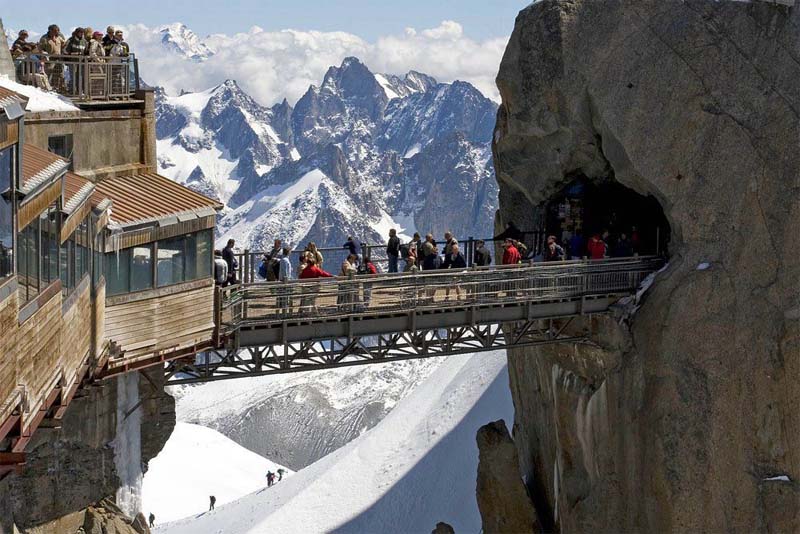 The Aiguille du Midi is a high mountain having 3,842-metres, that placed in Mont Blanc massif inside the French Alps. It is a famous spot among tourists and you can reach here directly through a cable car from Chamonix. To go to Mount Blanc, you have to use Aiguille du Midi bridge also that considers in hazardous bridges. If you are heart patient or having any height phobia so you shouldn't use it because it is a narrow bridge having a height of around 12600 feet above the sea level.
7: Ghasa Bridge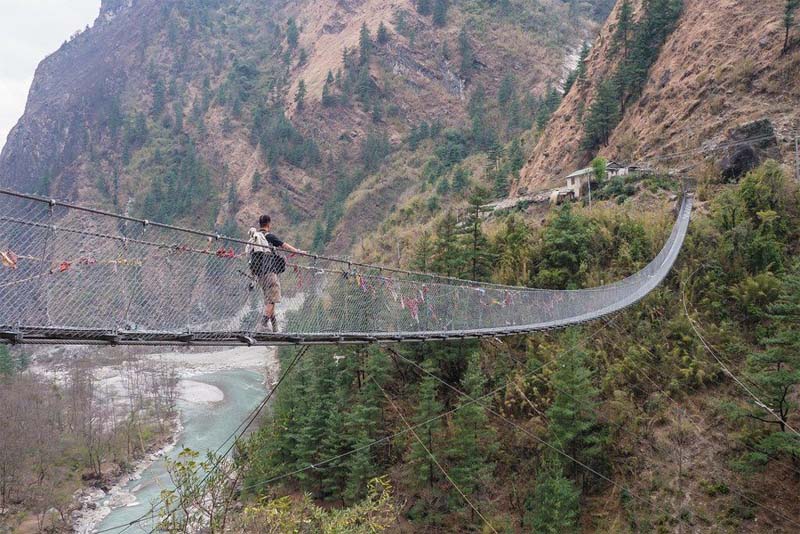 Ghasa, located in the Gus Village of Nepal and considered to be hazardous bridges. The usage of constructed material is not good, even it can be fatal for humans as well as animals who use it daily. It looks scary that stretches high above a running river. It is fragile, unstable, and ready to break. Its main purpose to build for cattle's' but whatever the reason for making it is dangerous for anyone. Ghasa bridge considers one of the hazardous bridges all over the world.
6: Taman Negara Canopy Walkway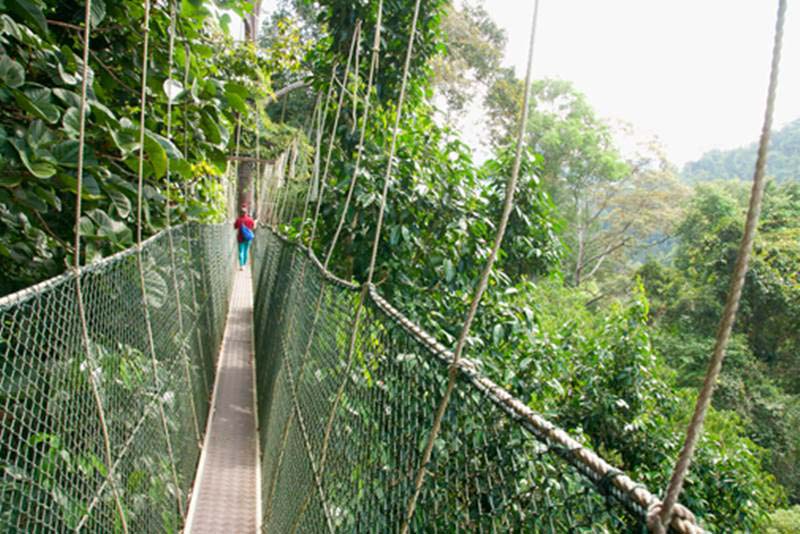 Tamam Negara is a national park in Malaysia where a bridge is placed, Canopy walkway. The bridge is hanging at a height of 25-40m. Interestingly, in this bridge, a single person can fit in the narrow passage at a time. So, you must have a strong heart while crossing it, it counts in hazardous bridges. If you are the faint-hearted person you shouldn't use it, because this experience can be terrific for you.
Read More: Top 10 Beautiful Places in Latvia
5: The Monkey Bridge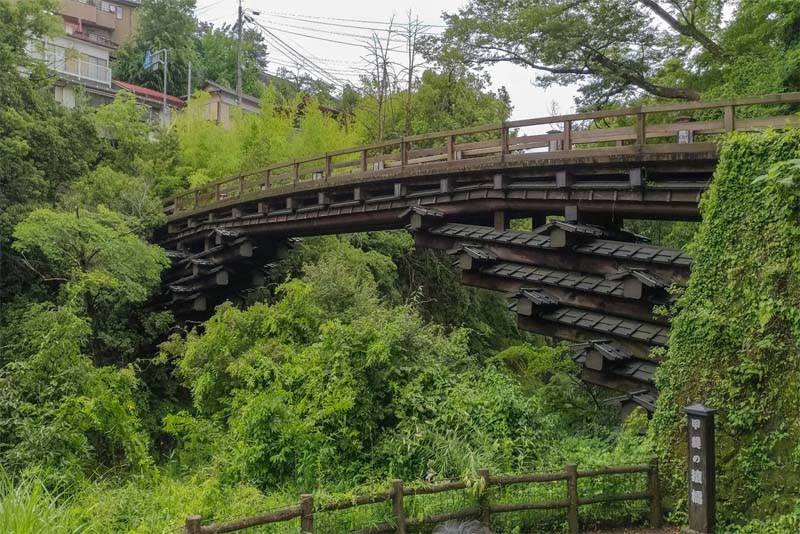 The monkey bridge is specially made with bamboo, which is a symbol of Vietnam. While crossing the river you have to use it but it considers hazardous bridges in the world. This bridge can be unsafe for those people who have no experience to walk on bamboo. So, you shouldn't use it if you don't know how to walk over it.
4: Kuandinsky Bridge of Kuanda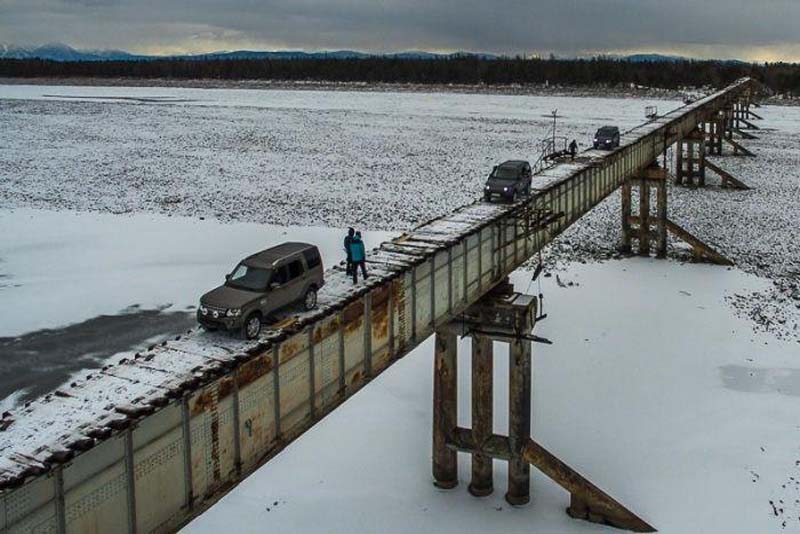 It is another fascinating and hazardous bridges in the world. Kandinsky Bridge placed in Russia, it is a narrow and old metal bridge. While traveling over here you need to have strong nerves as it is very risky and slippery due to ice and snow. Your one wrong move can lead to the icy water below.
3: Sidu River Bridge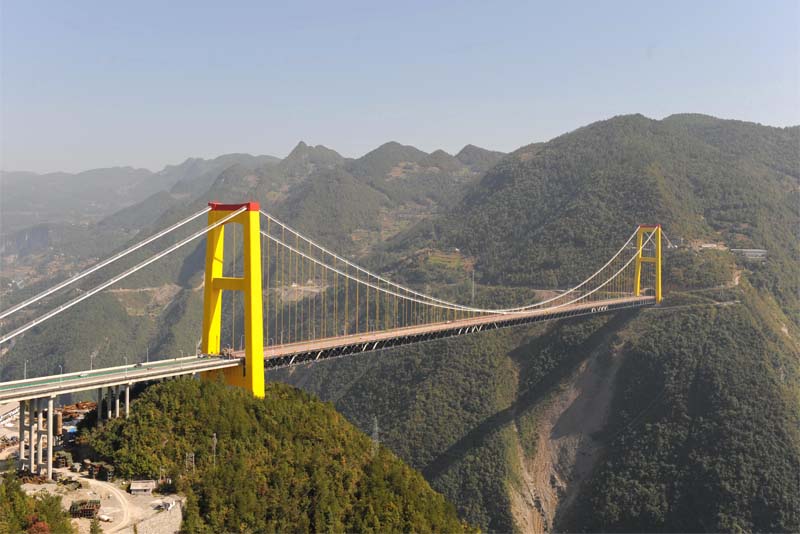 The Sidu River's bridge is around 4009ft long that is used to cross the valley of the river that placed in China. if you are a heart patient or acrophobic person so you should stay away from this bridge. According to one report, it is the highest suspension bridge around the world up till now. Hence, it counts in most hazardous bridges.
2: Trift Suspension Bridge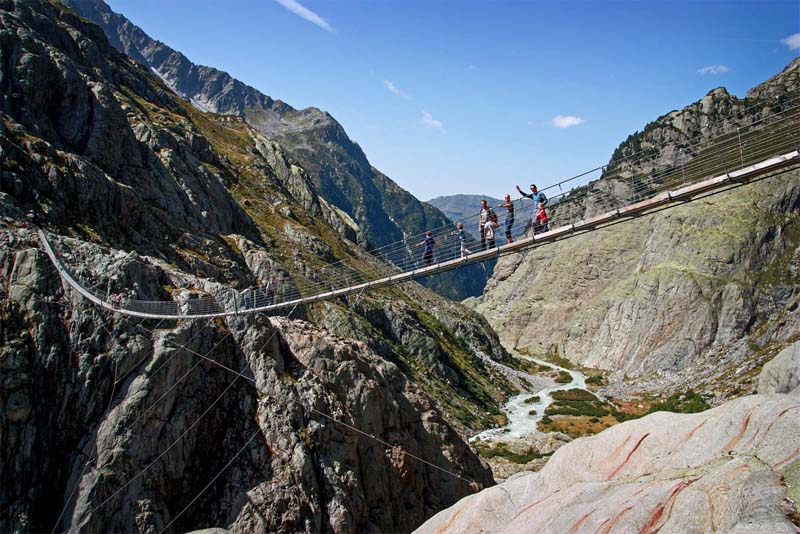 Thrift bridge also considers as one of the most hazardous suspension bridges around the world. It is exactly set at the Trift Glacier, near the town of Gadmen in the Swiss Alps. This bridge is around 328 feet high from the sea level and about 558 feet long. It was constructed and accomplished in 2004 to rejoin hikers to a hut which was made unapproachable by a retreating glacier. In 2009, stabilizing cables were installed here to avoid it from swinging violently in wind.
1: Hussaini Hanging Bridge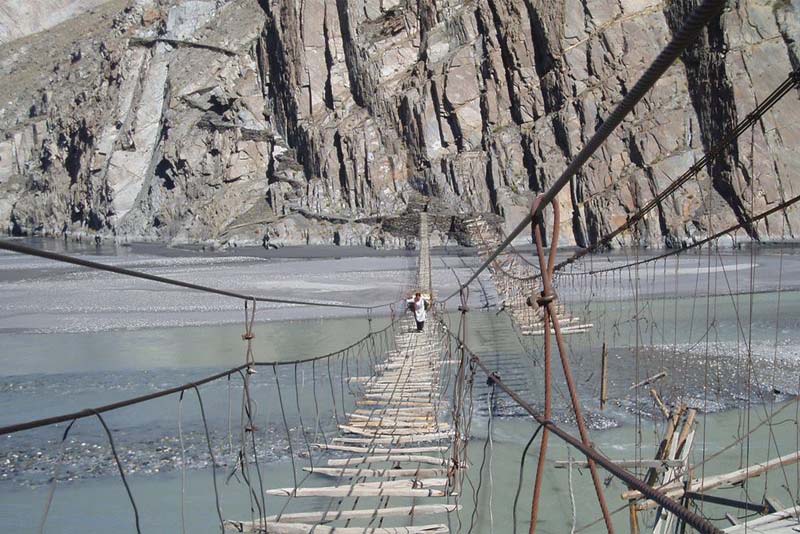 This bridge is last in the list of most hazardous bridges but not the least, you will be shocked to hear about this bridge. It is present in the hilly region of Northern Pakistan. The Hussaini hanging ridge helps the voyagers to cross the Borit Lake. So far, it is a poorly maintained and pretty long bridge to cross. You have to cross this bridge with the assistance of a couple of cables and loose wooden blanks.