Forest is a huge mass of area terrestrial that is covered with trees and other creatures. Approximately 30% of the land is having forestry. As well as, these beautiful forests also provide life to many fauna and flora of many types that exist on this Earth. Now, we shall discuss the 10 most beautiful forests in the world.
10: Giant Sequoia National Forest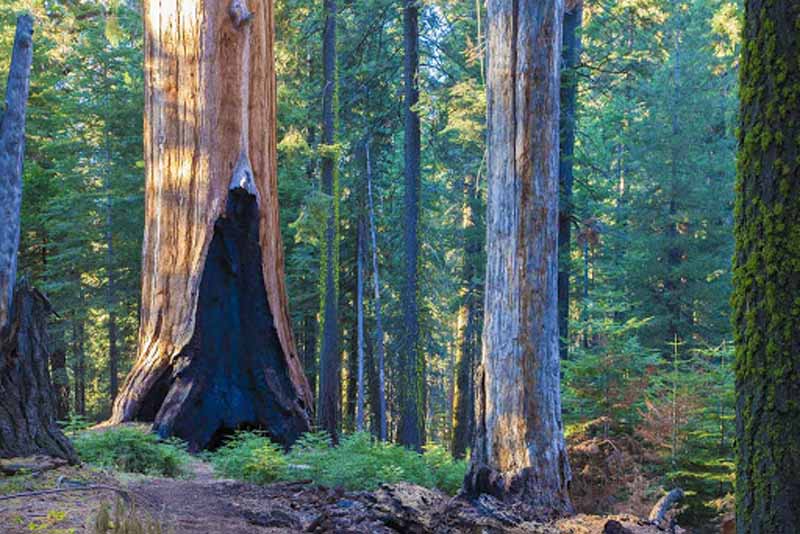 Giant Sequoia National Forest is in the southern Nevada mountains of California having 38 distinct groves of magnificent trees. The U.S consists of 4th largest countries in the world that has huge forestry. The giant Sequoia monument is placed in the forest as well. It has covered an area of 1,193,315 acres space on earth. This huge forest established in 1908 from the part of Sierra Forest Reserve. Moreover, it comprises one of the 10 most beautiful forests in the world.
9: Olympic National Forest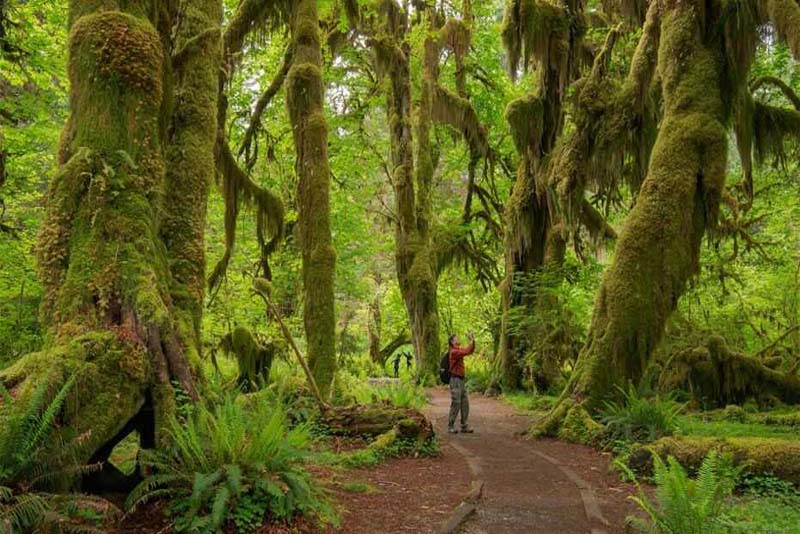 The Olympic national forest is a national forest of the U.S that placed in Washington. It has a total mass of area around 628,115 acres. Its landscape has varied from the temperate Olympic rain forest. Originally, it was an Olympic Forest Reserve in 1897 but later, changed its name in 1907. It is a temperate rain forest that receives annual precipitation of around 150 inches which is the wettest area of the U.S. In addition, it has mostly coniferous trees like Sitka Spruce, Western Hemlock, Coast Douglas-fir and Western redcedar. This forest is one of the most beautiful forests in the world.
8: Apricot Valley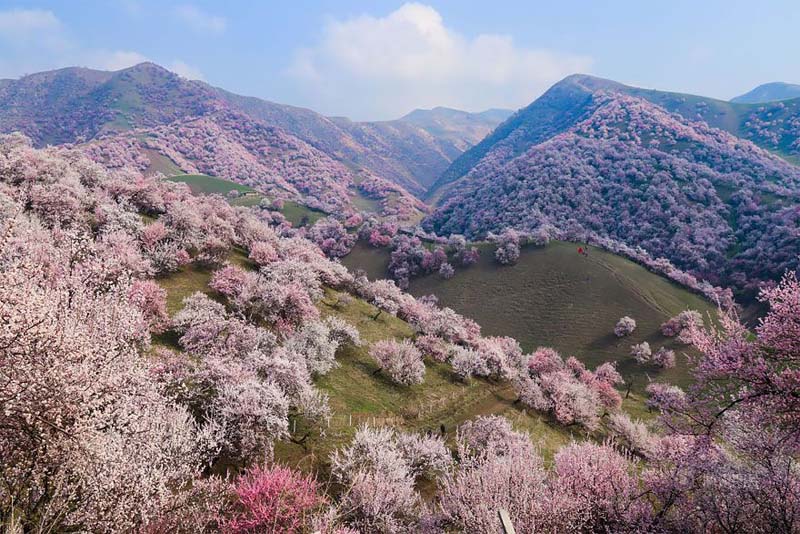 Apricot Valley is the most beautiful forests in the world. No doubt it is unique too by appearance. It locates near Kazakhstan's border in northwest China. This place has almost 4,900-acre forests having thousands of apricot trees. In spring it looks stunning destination having all the pink and white apricot blossoms. Tourists came here and took a picture of this amazing valley.
7: Redwood National Park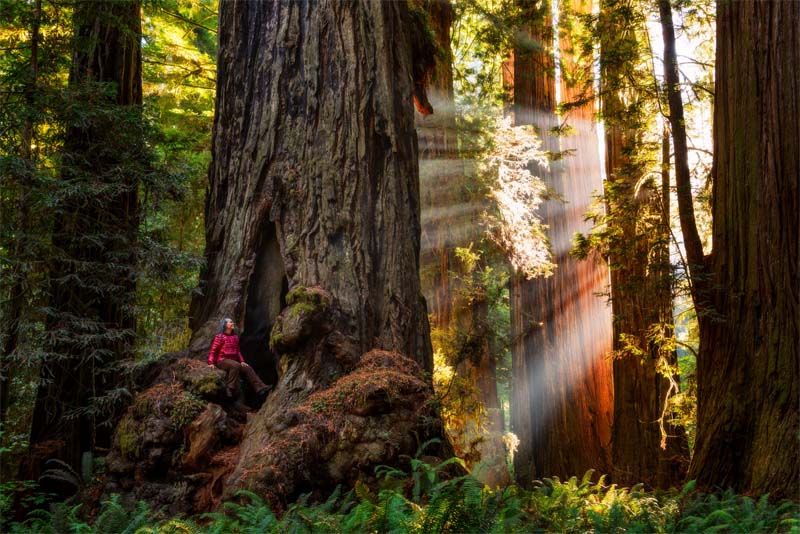 Redwood national park is located in California. It has consisted of several parks that are containing 45% of the coastal Redwood forest. This forest has a total mass of area is around 133000 acres. All the old trees, preserved, tall, and magnificent. While standing beside these trees will make you realize how small we humans are in front of them.
6: Monteverde Cloud Forest Reserve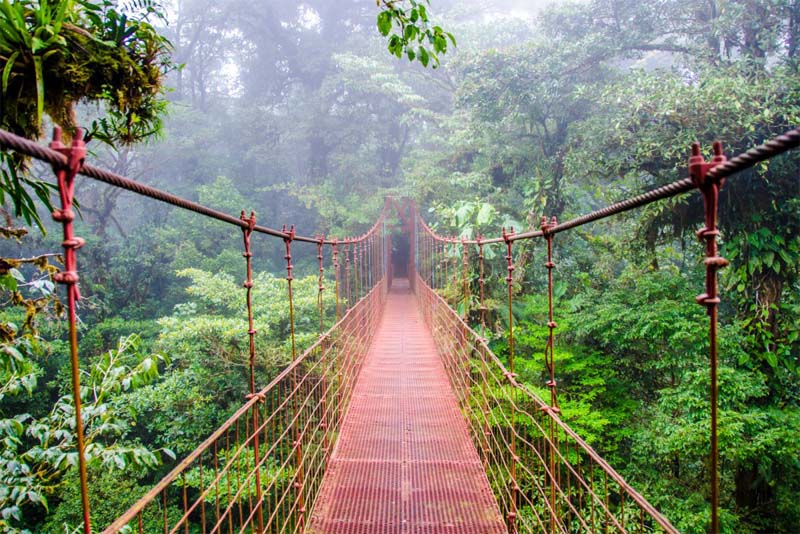 The Monteverde Cloud Forest Reserve, placed along with the two provinces the Puntarenas and Alajuela. It has almost 10,500 hectares of space. Approximately 70,000 tourists visit here annually. The forest comprises six ecological zones and 90% of virgin forest. Monteverde cloud forest has 2,500 plant species, 100 types of mammals, 400 kinds of birds, 120 reptile and amphibian species, and thousands of insects that are catching the attention of tourists and scientists. Moreover, these creatures are also ranking them in the most beautiful forests in the world.
Read More: 10 Incredible Sinkholes in the World
5: Sagano Bamboo Forest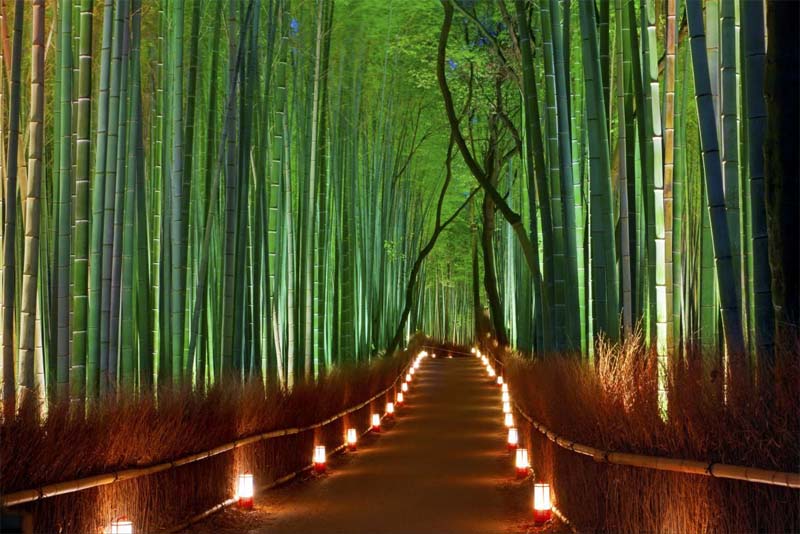 Sagano Bamboo Forest is a natural woodland in Kyoto, Japan. This forest mostly covers with Moso Bamboo in which alleyway for tourists and visitors. When the wind blows sound make with the interference of bamboos feel like 100 Soundscapes of Japan. These almost unlimited highs of bamboo groves give this place an extraordinary beauty. No doubt, it is one of the most beautiful forests and incredibly famous tourist destinations in the world.
4: The Amazon Rainforest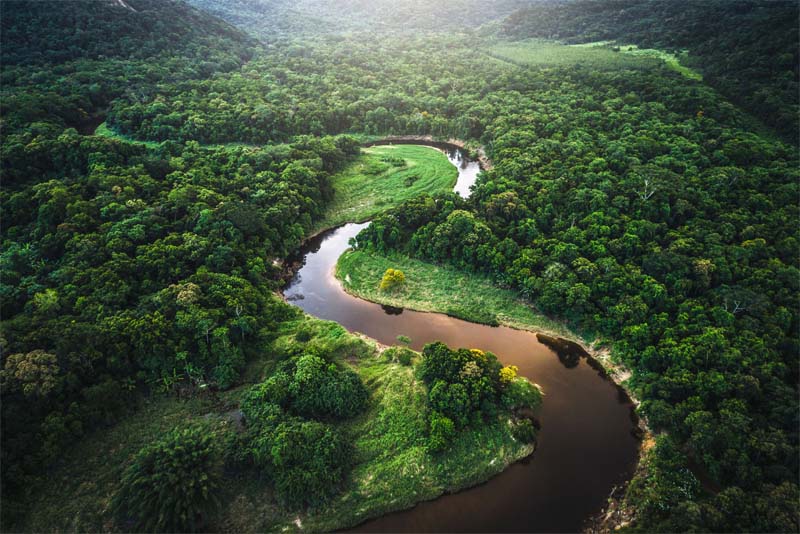 The Amazon Rainforest is the second chief forest in the world at which comprises 7 million square kilometers. Biologically it is the diverse forest around the world. About 10% of the whole world's species of plants and animals can be found living in the forestry of Amazon. Due to climate stabilization, it is famous and important among all the forests around the world. Around 16,000 species of flora and fauna make it in beautiful forests around the globe.
3: Great Bear Rainforest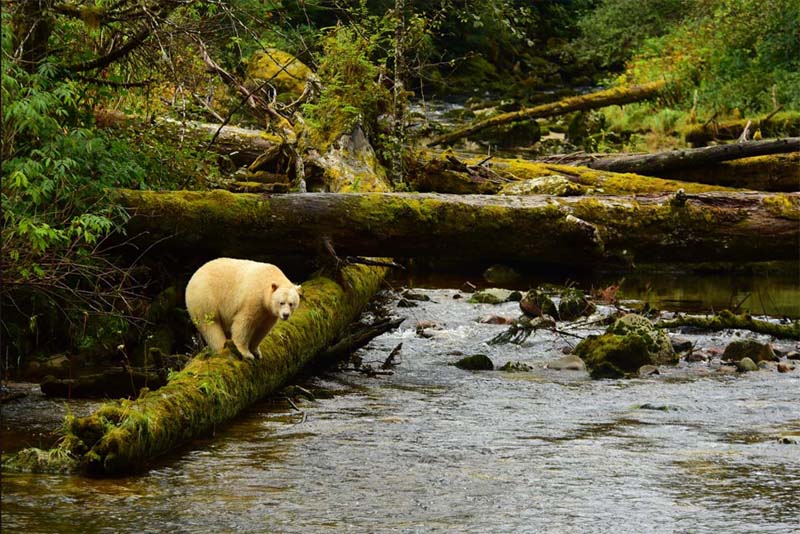 Great Bear Rainforest is a mild woodland on the Pacific coast of British Columbia. It has a total mass of area around 6.4 million acres and famous as the central, beautiful, and north coastal forests around the globe. additionally, this forestry spreads from the Discovery Islands in the south to the BC-Alaska frontier on the northern side.
2: Beech forest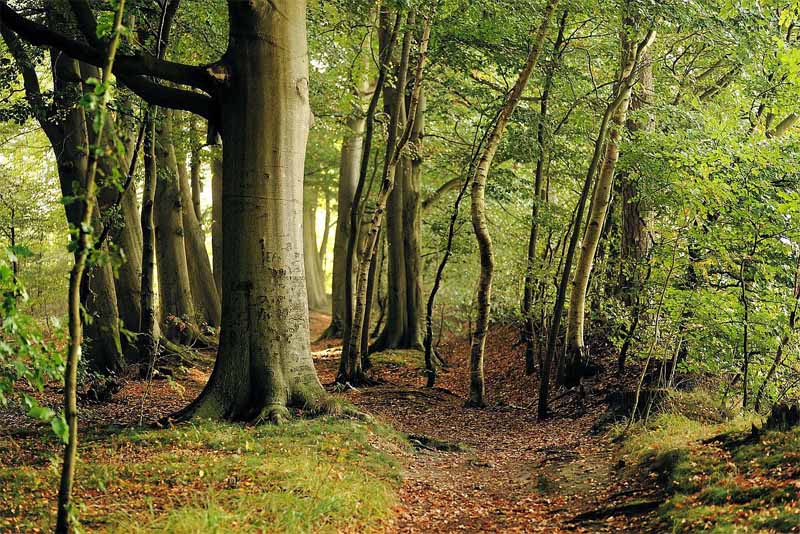 Beech beautiful forest finds in Germany. It is a highly dense woodland that blocks the sunlight to enter in this forestry. Uniquely, there is a Rhine river at both sides west and south of the forest. It is famous for one of the beautiful and optimum forests around the world. As well as it is a major natural beech forest of Germany having an area of 3.7 billion cubic meters. All forests will be commonly called the "Carpathian chief beech forests and oldest beech forests."
1: Daintree Rainforest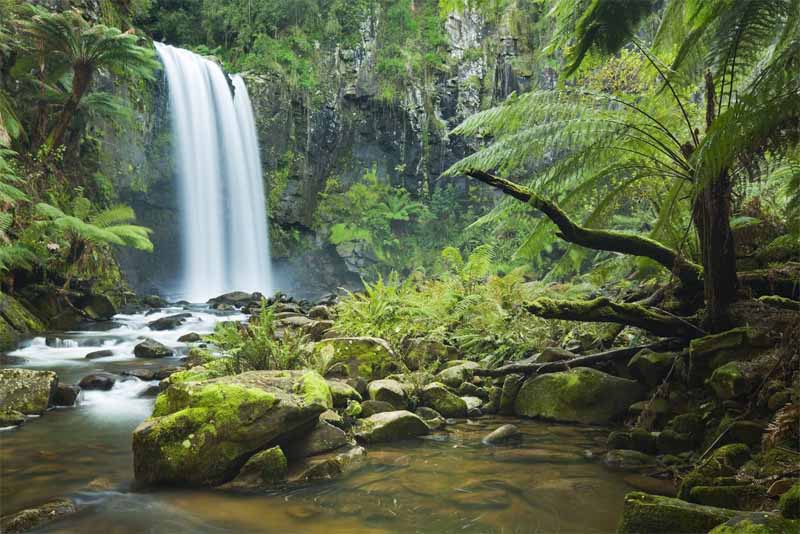 Daintree rainforest is an essential forest of Queensland, Australia. It has covered an area of roughly 1200 km2. The Daintree River and Cape Tribulation are the main attractions of forest that look beautiful. Especially, it got the name after a geologist and photographer Richard Daintree. The humid tropical forest ecosystem of this woodland is one of the most complex forests on Earth. Additionally, its plant assortment and structures are complex and represent the origins of Australian flora.