Our earth has fully embedded with natural beauty. No doubt we have numerous cliffs, mountains, sea, oceans, land, and forestry, etc. these all things make our surroundings beautiful. Sea cliffs have consisted of a beach, a land, and a port. While standing on top of these tall cliffs, your eyes will see with nothing but the vast area of the ocean or sea, gigantic waves crashing against the rocks. In the world, many cliffs are magnificent and incredible. Today we shall discuss the 10 incredible sea cliffs in the world.
10: Mitre Peak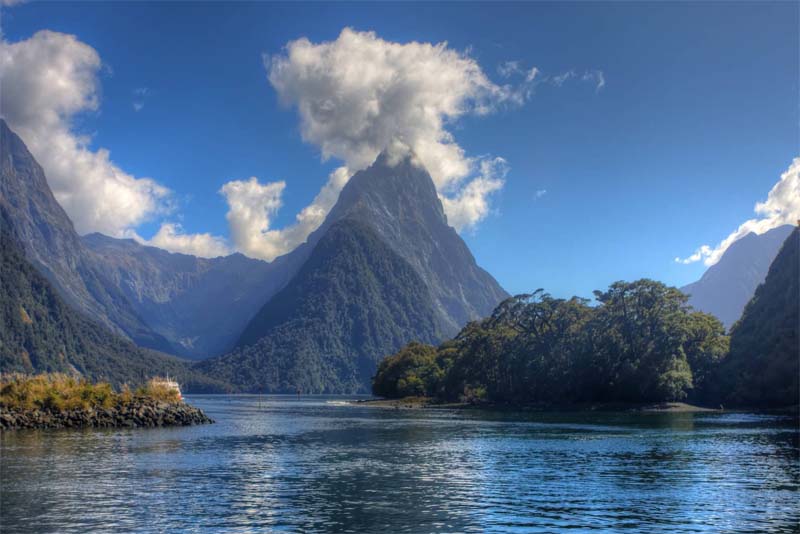 Mitre Peak is one of the highest and incredible sea cliffs in the world. It is in the South Island of New Zealand, at the Milford Sounds' seashore having a height of 1,683 m. This peak has exactly resemblance with bishop's hat, therefore, it got its name after headwear of Christian bishops "Miter". Mitre Peak is not easy to access that's why rare people have attempted to reach over here because it rises vertically to 5,560 ft. Tourists came here to see an incredible cliff because it is one of the attractive cliffs around the world.
9: Etretat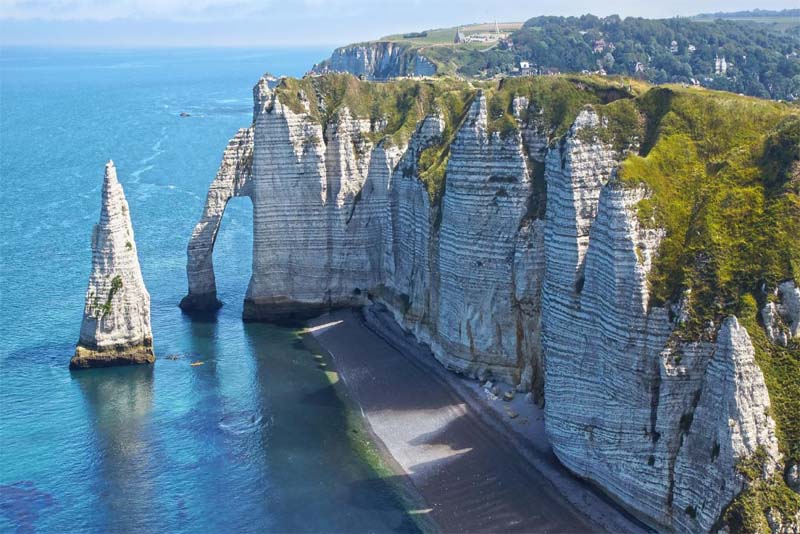 Etretat is a trivial coastal village that is famous for its cliffs. Gustave Courbet and Claude Monet, the incredible sea cliffs and the accompanying resort beach attracted many well-known artists. It locates on the shore of the Pays de Caux area, France. Étretat is best recognized for its chalk cliffs, as well as three natural arches and a sharp structure of Needle, which rises 70 meters directly above the sea.
8: Paracas Sea Cliffs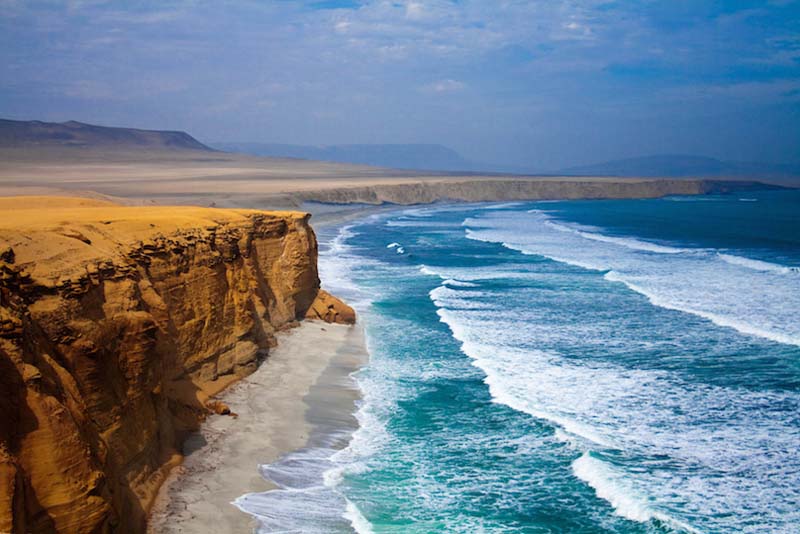 Paracas is located on the southern coast of Peru's beach, also one of the tourist point and nature reserves as well. It is the hub of several species of wildlife animals and many species of birds also. This beach is surrounded by incredible sea cliffs that provide a home to many creatures of this world. A trip of Paracas is not completed until you should visit to see Playa Roja or Red Beach termed after the red sand of volcanic origin.
7: White Cliffs of Dover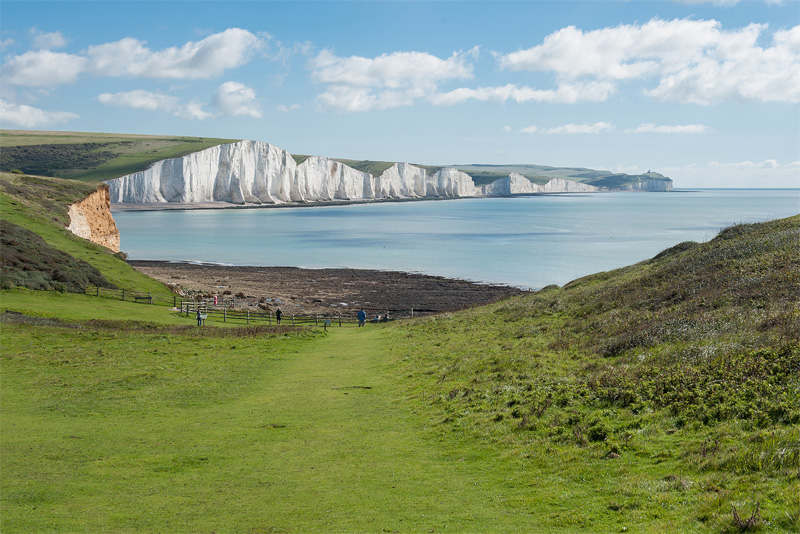 White Cliffs of Dover are one of the incredible sea cliffs around the globe. These cliffs expand from east to west from the port of Dover in the British region of Kent. Therefore, these cliffs are symbolically significant for Britain. At the height of 107 meters, the cliffs face owing its outstanding white color to its structure of chalk accentuated by streaks of black flint.
6: Cliffs of Moher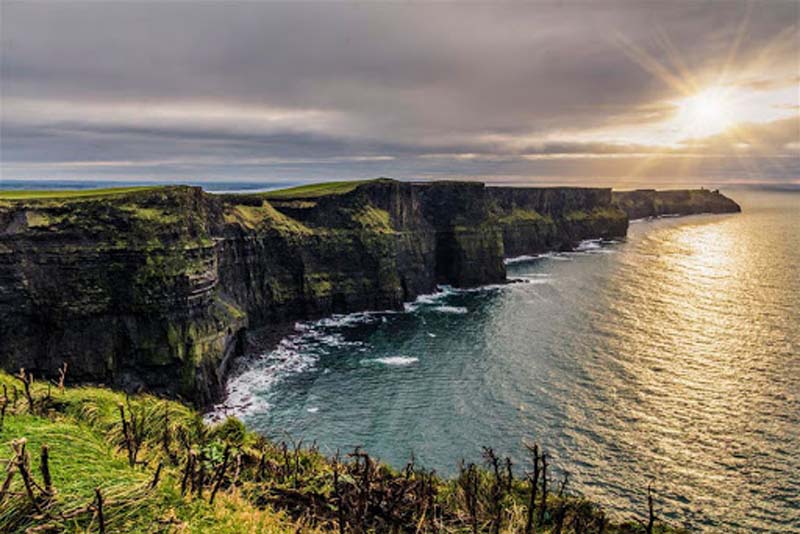 The Cliffs of Moher are amongst the most remarkable shorelines in the world and, extensively considered to be Ireland's most visited natural destinations. That is dragging the attention of nearly one million visitors each year. The cliffs increase 120 meters above the Atlantic Ocean at Hag's Head and reach their maximum height of 214 meters at the north of O'Brien's Tower just 8km away. Many faunas are existing on the incredible sea cliffs. Most of them are birds approximately 30,000 birds are representing more than 20 species.
Read More: 10 Most Beautiful Forests around The World
5: Sagres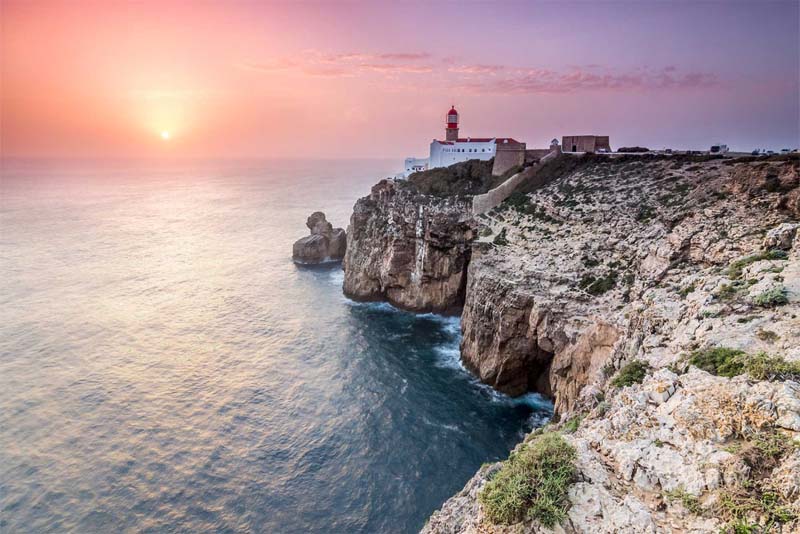 Sagres locates on the western Algarve Coastline in Portugal with its incredible sea cliffs that, engraved by furious seas and high winds. The profound blue Atlantic Ocean only drawls the scenic beauty of Sagres. Its remote beaches seem isolated, particularly compare to other parts of the Algarve.
4: Dingli Cliffs
Dingli Cliffs find on the west shore of Malta, at the highest point of Maltese Islands. These cliffs can be seen best through the boat because these are at the height of 250 meters. It is not easy to climb over these cliffs so, those who climb it no doubt, get a chance to see stunning and incredible scenes of surroundings as well a small chapel of St. Mary Magdalene. So, if you are planning to go to visit these incredible sea cliffs, sunset is a good time.
3: Hornelen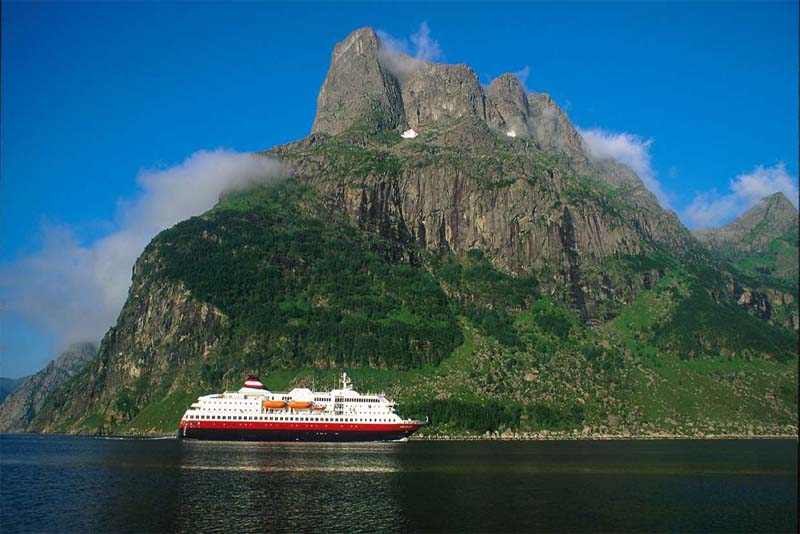 The Hornelen mountain sets in the region of Norway, at the height of 860 meters. As it is one of the highest and incredible sea cliffs in Europe. Through this cliff, you can see stunning views from either the top of a cliff or in a boat sailing during Norway's fjords. It can be accessible but hikers should take precautionary measures because its trek is only for seasoned hikers as it is steep and too much challenging. This cliff uses for naval navigation as well.
2: Cape Enniberg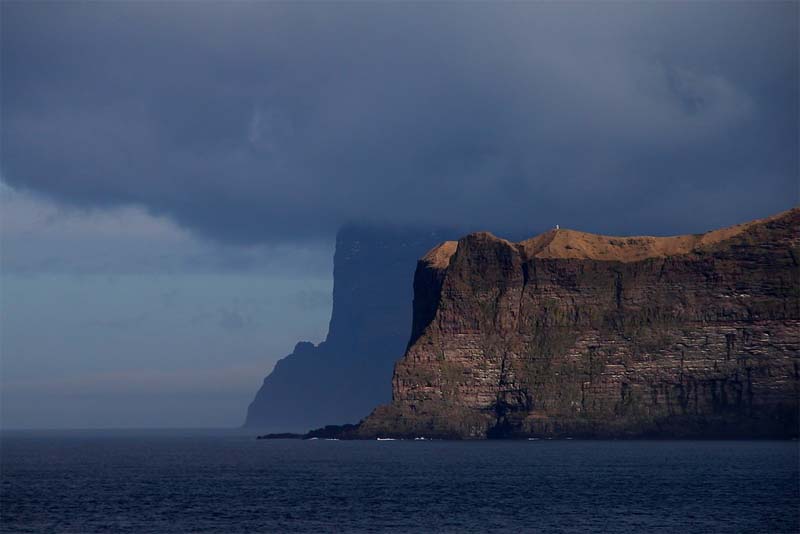 Cape Enniberg, a cliff set on the Viðoy Island, at the height of 754 m. It consists also of the highest and incredible sea cliffs in the world. This cliff is the northernmost point of the Islands of Faroe. In the summer season, boat expeditions track on the way of Cape Enniberg, which acknowledges as an important spot of a bird colony.
1: Fira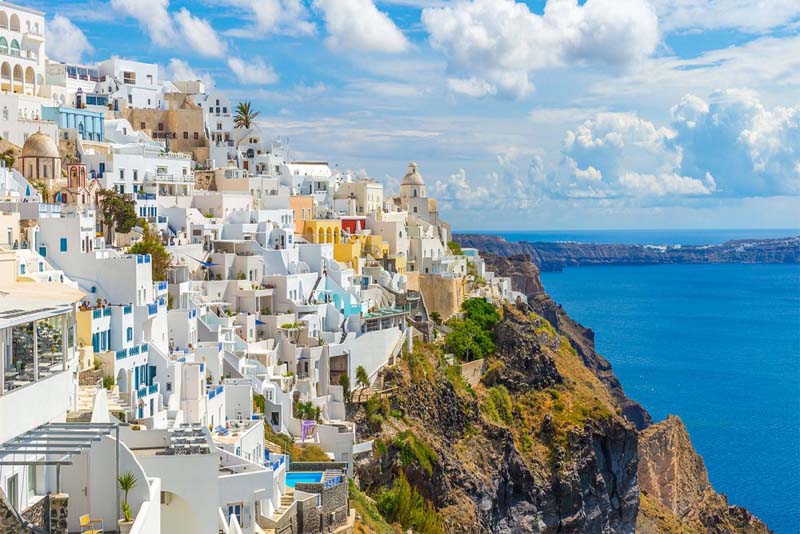 Fira is a major town of Santorini Island that set on the incredible sea cliffs of the caldera. It is popular for its stunning sunset scenes, white-washed houses, and an active volcano. These houses have built at a height of 400 m. This sea cliff with the whole colony provides an incredible scene of surroundings.