Dubai is an amazing destination, it is heaven for nature lovers and tourists, an outstanding vacation point, and a playground for rich and famous people, we will learn about the top 10 most interesting facts about Dubai. It has luxurious shopping centers, remarkable theme parks, and numerous man-made islands. Dubai is an Islamic state and, the major religion is Islam. It has enforced strict laws on all visitors as well. It is a great relaxing point, especially for élite society. Dubai has a lot of fascinating and interesting facts which are informative too.
Due to the Islamic state here non-Muslims are allowed to freely consume alcohol, and eat pork, but they don't have to wear a hijab. Yet, there are still some cultural features that are influenced by Islam so, every tourist must know them before visiting. Dubai is a desert-like state, so the climate is mostly sunny for around a year. Summers are extremely hot here but don't need to panic there are you will find air-conditioners everywhere. Here is the list of the top 10 most interesting facts about Dubai.
10: Before 50 years Dubai was just a town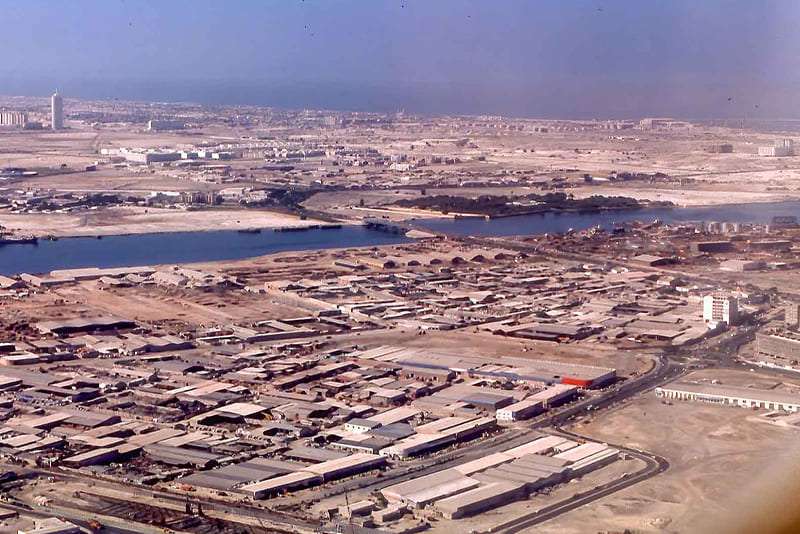 The city of Dubai in the United Arab Emirates has been recognized as a profligate city due to building new landmarks like the Burj Khalifa, the Palm Jumeirah, and the Dubai Mall. Just before 50 years, Dubai was a town in the mid of the desert. In over only two decades, the city has transformed into a flourishing metropolitan city along with the skyscrapers in the world. One of the interesting facts is that before oil was discovered in Dubai, it was a little more than a port city in the desert. Now it is an extravagant city with a lot of luxurious malls and islands.
09: World's tallest building is also in Dubai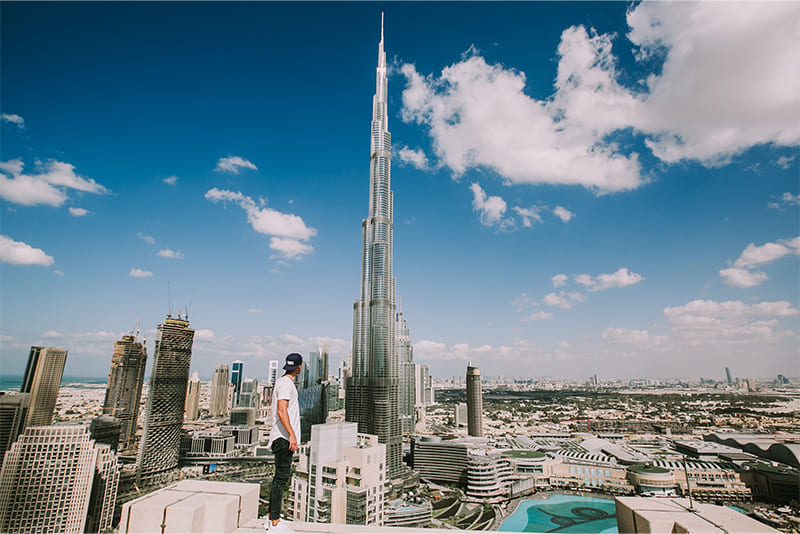 You know the world's tallest building the Burj Khalifa, which can be seen from 95 km away and comprises 163 stories high, is also in Dubai. Interesting facts about Dubai are that with a total height of 829.8m, the Burj Khalifa has been the tallest structure in the world since 2009. This building also has one of the fastest elevators in the world which, you can take up to the observation deck to take pleasure in the incredible sight of Dubai.
08: Tax-free Dubai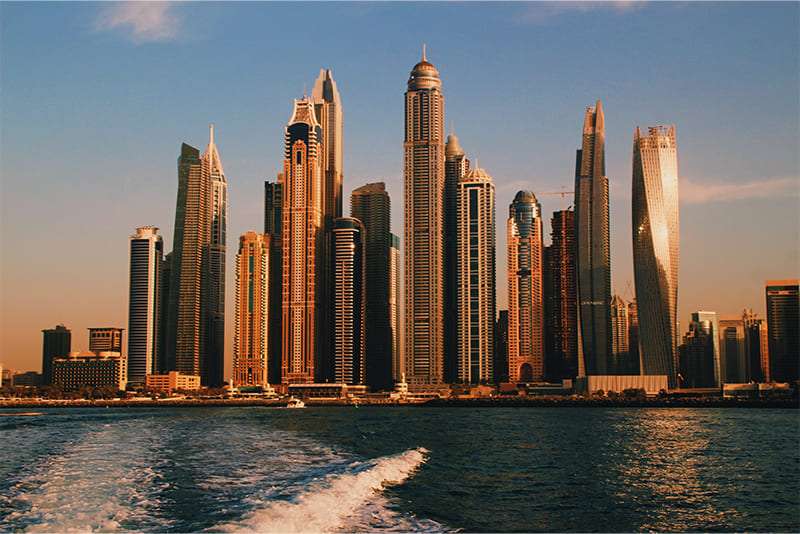 One of the interesting facts about Dubai is that you don't need to pay any type of income tax here. This thing fascinates a lot of people who come to Dubai for making money with the idea of saving a good amount of money in a short amount of time.
07: Hub of the largest shopping centers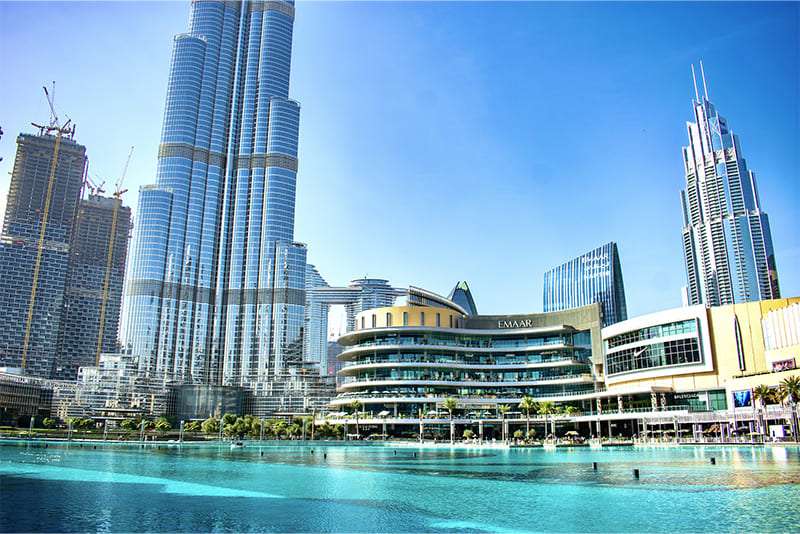 The largest shopping mall in the business society is the Dubai Mall. You know it is comparable to 50 football fields, a huge massive space WowI almost half-day is required to visit this mall. There are 1200 stores with almost all types of required things you can get from this mall. There are cafes, luxurious hotels, all branded items, and much more. On one side of the mall, you will find the beautiful Dubai Aquarium. You will observe the rest part of the Aquarium tank on the ground floor. It is worth visiting inside the aquarium to see the huge tanks. There is a huge cool waterfall within the mall that fascinates tourists from all around the world. You will be loved watching this.
06: Dubai Loves Gold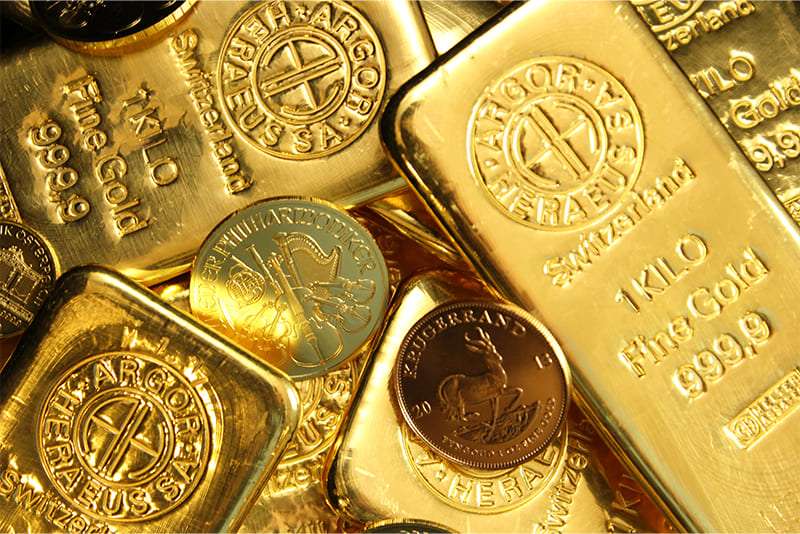 One of the interesting facts about Dubai is that it loves Gold yes, there are unique ATMs that pay for 24-carat gold bars, coins, or wearable jewelry. All that the customers need to do is make their selection and pay through cash or credit card, and the machine – dubbed Gold to go – spits out whatsoever you want. It has also been placed in the Dubai Mall. They also made a world record for making the longest gold chain which is approximately 5,522 meters long.
05: A Fashion Hub
Dubai is also gaining prominence around the world in fashion. It's one of the capitals of the fashion world in the Middle East, and it's rapidly catching up to renowned cities like Milan, Paris, and New York City.
Now Dubai hosts its fashion shows and even boasts a part of the city that is keen solely on fashion.
04: Dubai Has a Crime Rate of 0%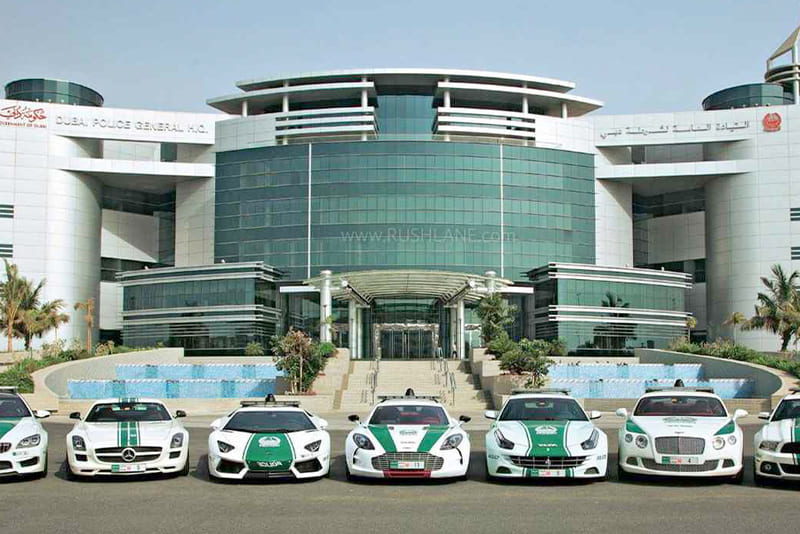 Besides the interesting facts about Dubai, it is remarkable that Dubai has a 0% crime rate. It is just due to the city being ruled under strict Muslim law. Citizens know that they can easily be imprisoned or banished for the slightest of criminal acts, which is making Dubai one of the safest cities on Earth.
Dubai also takes pride in its police force which, is very efficient and capable. As a result, each police car in Dubai has expenses as much as sending one person to college in the U.S. They have many expensive car models like Ferraris, Lamborghinis, and one Ashton Martin, priced at $1.79 million.
03: License Plates are a symbol of Prestige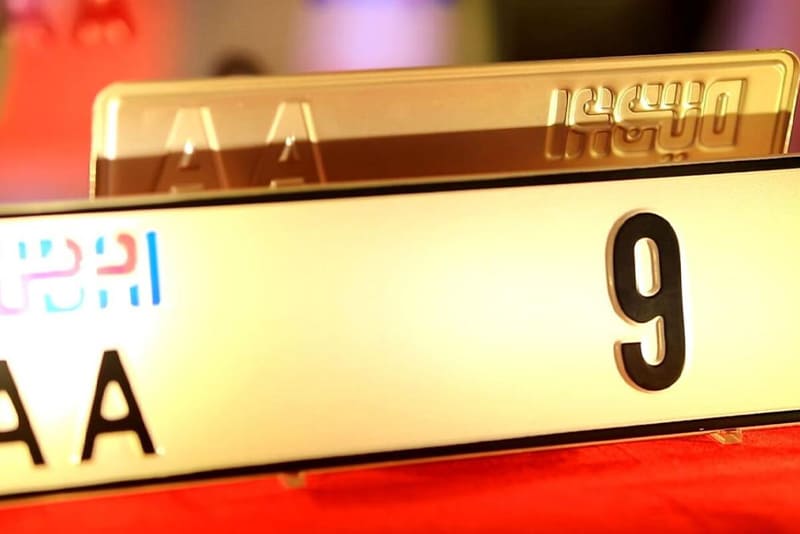 You know some license plates are bought and sold for around $14 million. It looks amusing but, yes! it is true because license plates are considered in Dubai as a symbol of Prestige and high status. The most favorable plates are considered one digit or then, two digits. As a result, a large number of people go for fancy number plates that signify something to them. The interesting fact is that the higher number of digits, the license plates will get in cheaper.
02: The local population just comprises 15%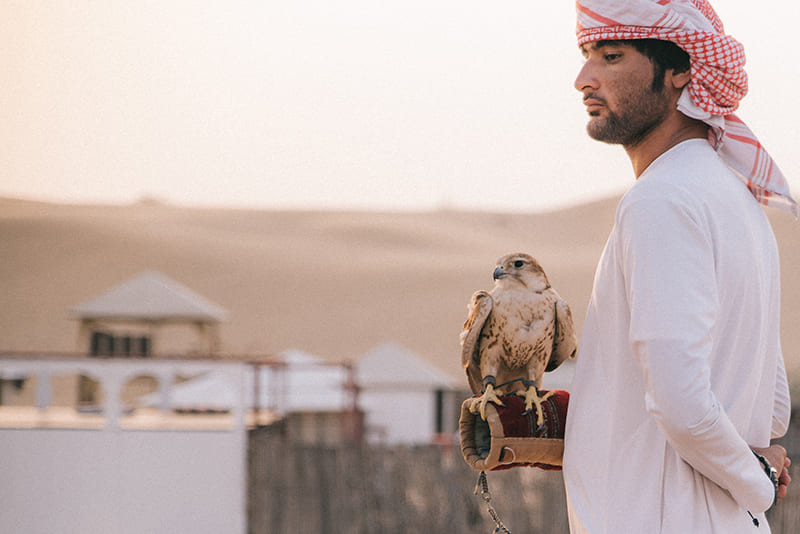 This is one of the most interesting and surprising facts about Dubai. 85% of its total population are foreigners which looks ridiculous but, it is true their local population just comprises 15%.
01: The Miracle Garden is the largest flower garden in the world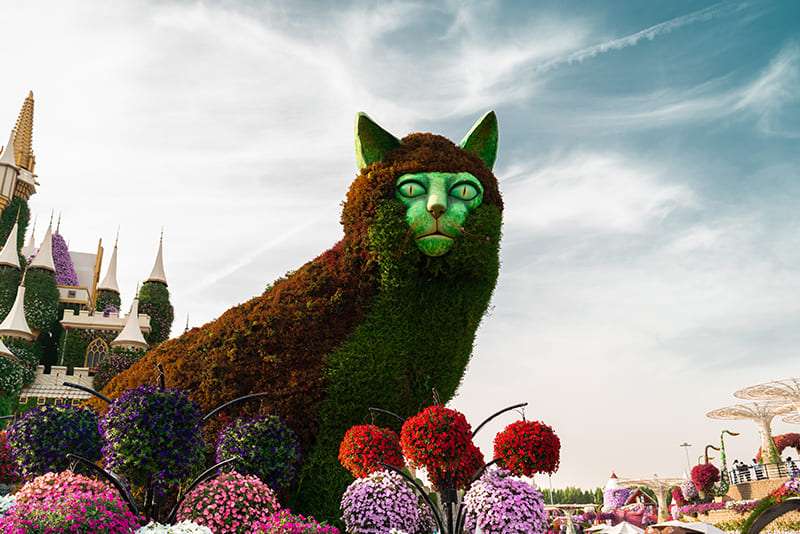 Are you a natural lover? Then, you must visit the Miracle Gardens of Dubai while visiting here. It is one of the best tourist places and, has more than 50 million flowers and 250 million plants. The Miracle Garden is so huge in space and has a total area of 72,000 square meters. This fascinating park is one of the most interesting facts about Dubai.