Dubai is the most crowded capital of the United Arab Emirates (UAE), established in the eastern part of the Arabian Peninsula on the shore of the Persian Gulf. Dubai aims to become a business hub of Western Asia. It is a major hub of global transport for passengers and cargo. It is a center for local and global trade since the early 20th century. Dubai has many beautiful places and, its economy also relies upon its trade, tourism, aviation, real estate, and financial services.
10: Burj Al Arab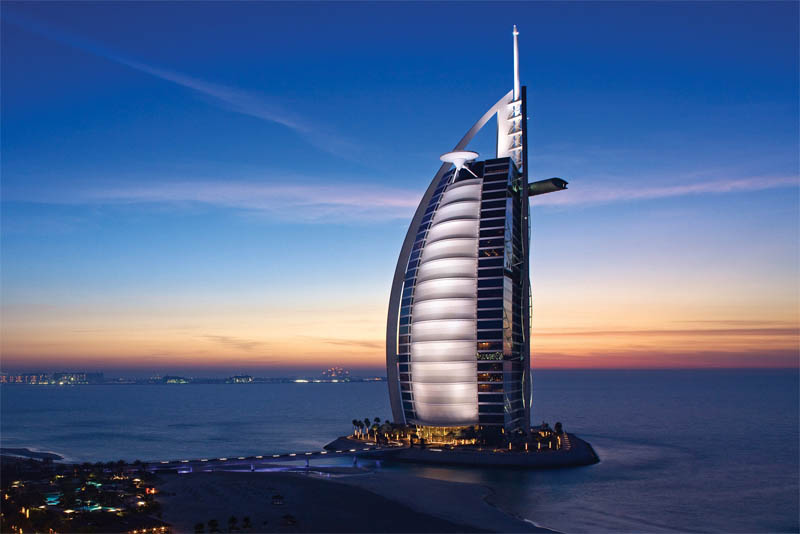 Burj Al Arab is one of the popular and deluxe hotels of Dubai, which considers as the world's 4th tallest hotel and acknowledges as the only 7-Star hotels in the world. Burj al Arab is located on an artificial island that is around 280 meters away from Jumeirah beach. It is an amazing milestone that has a height of 1,053 feet and looks like the sail of a ship. It's impressive building with astonishing interior decoration reckons in the most beautiful places in Dubai. Incredibly it has a sky view bar with splendid views that are simply outstanding.
09: Burj Khalifa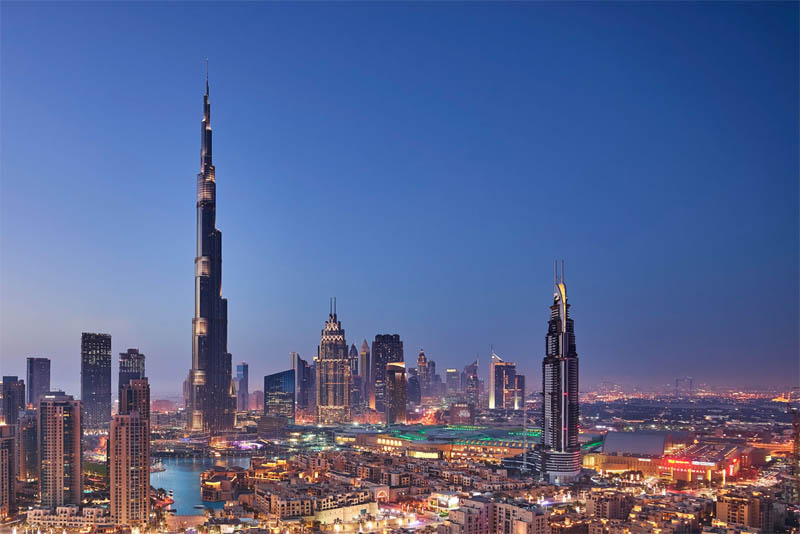 Burj Khalifa is a skyscraper in Dubai and, it is including in one of the beautiful places in Dubai. It was also famous as the tallest building in the world having a height of more than 828 meters. This marvelous building is a perfect example of architecture. It offers a remarkable sight of the city sparkling in the night. It provides numerous residential accommodation, there is an observation spot on the 124th floor along with visual telescopes, profitable spaces, and also the renowned Armani hotel.
08: Dubai Miracle Garden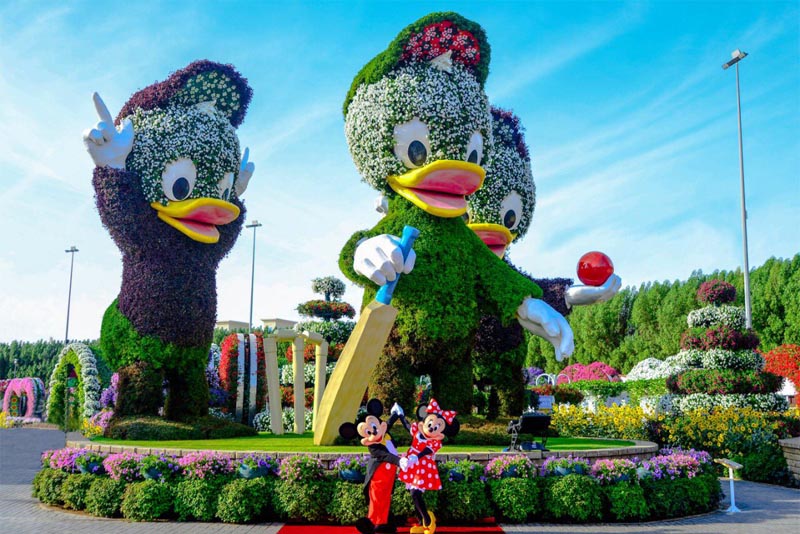 Dubai Miracle Garden exists in the center of the district of Dubai land. It is one of the wonderful and beautiful places od Dubai while visiting here you shouldn't miss the tour of this remarkable garden. This garden is full of natural beauty, during the visit it will leave a pleasant and happy feeling. It is the largest natural blooming orchard and, it got name miracle due to what it happens to be put up in the city of deserts. This beautiful garden is an inventor in flower designing with machines which has installed to make the models move, change shapes, and light up.
07: Deira Clock Tower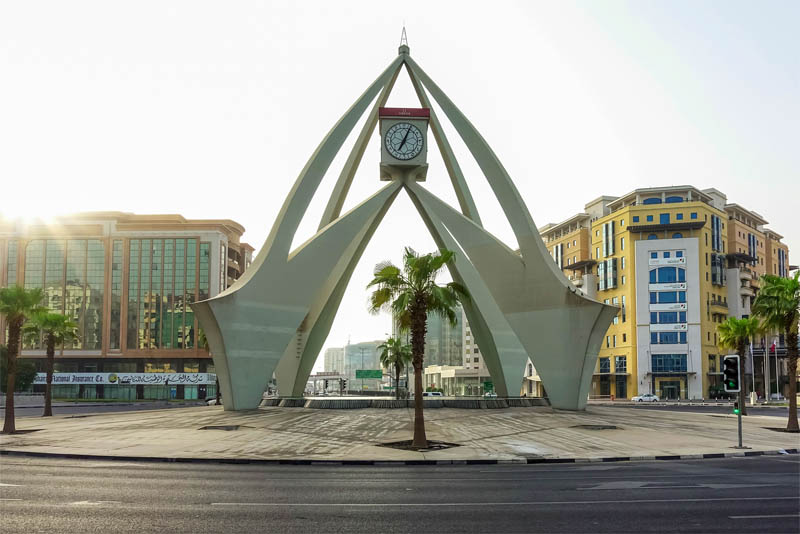 Deira Clocktower actually referred to as the Dubai Clocktower, which is a roundabout in Dubai. This beautiful Clocktower is located in eastern Dubai in Deira, at the juncture of Umm Hurrair Road, and considers as beautiful places. If you get a chance to visit Dubai, so don't miss the chance to see the masterpiece of the city.
Read More: Top 10 beautiful places in Pakistan
06: Al Seef by Meraas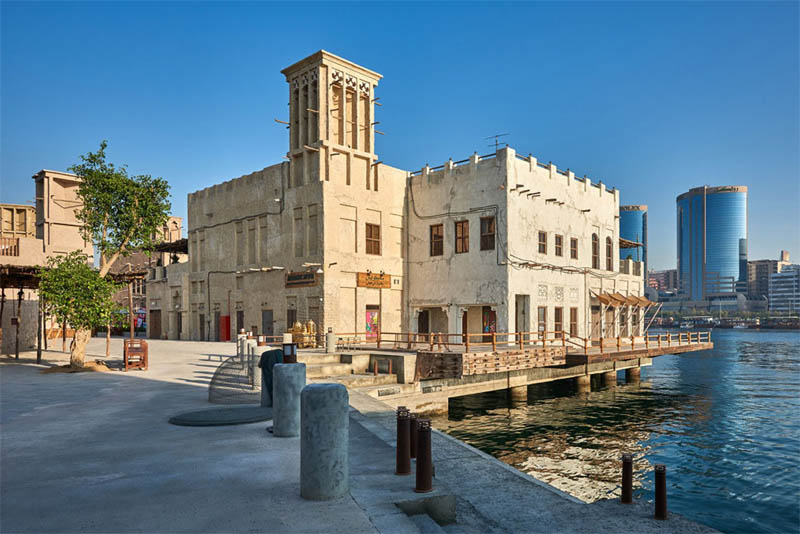 Al Seef is a crowded place that spreads over 1.8km. It rooted in Dubai's values and legacy along a charming atmosphere that resonates throughout its distinct heritage and contemporary beautiful places.
05: The Palm Islands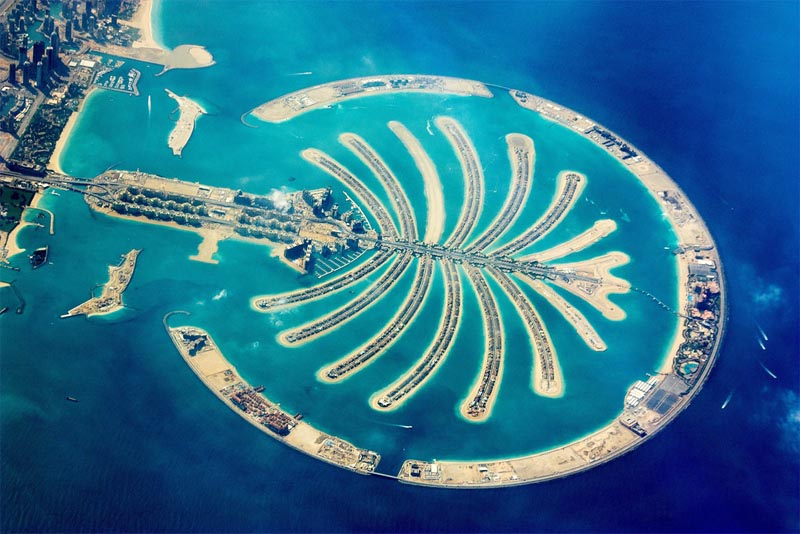 These are two artificial islands in Dubai, in the form of palm trees and, acknowledges as the Palm Jumeirah and the Palm Jebel Ali. The arrangement of these palm islands is in the system of palm trees, topped with a crescent. There are around more than 100 deluxe hotels, residential beachside apartments and cottages, water theme parks, marinas, shopping centers, restaurants, sports activities, and health resorts. Tourists can enjoy the glorious sunsets, pools, and gardens with numerous facilities.
04: Ski Dubai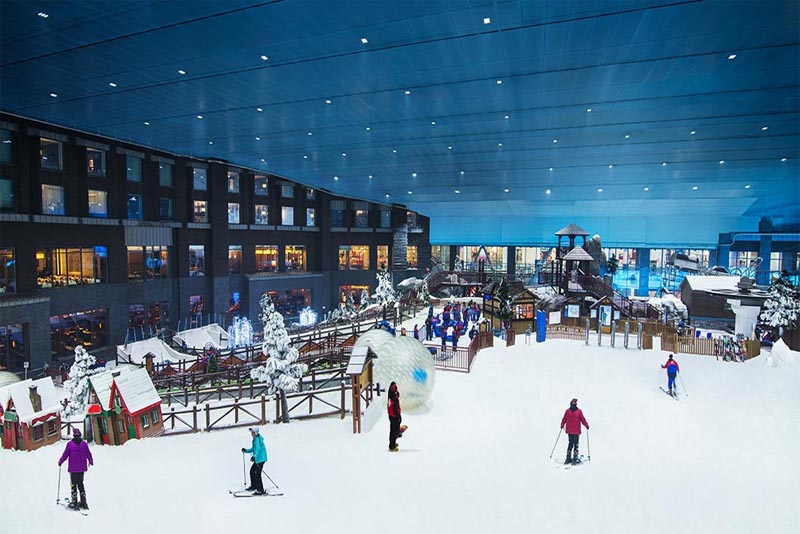 Ski Dubai is an indoor resort with a total area of 22,500 square meters. It is a segment of the Mall of the Emirates which is famous as the world's largest shopping malls. This resort encompasses the height of 85 meters indoor mountain with five slopes of fluctuating steepness and difficulty. It also has a 400 m long run and a tow lift and quadrant lift that transfers snowboarders and skiers up the hill. Ski Dubai is a hub of the abundance of penguins that play there several times. Once you get a chance to enter here, you are also provided with winter clothing and snowboard accessories.
03: Dubai Fountain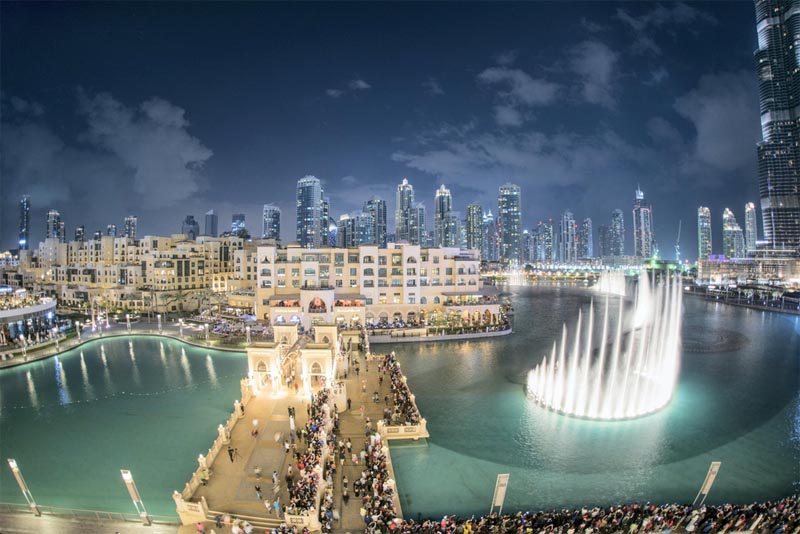 Dubai's fountain is the world's highest, most spectacular, and well-choreographed fountain. The Dubai Fountain is 900 m tall stands in the middle of the Burj Lake. It fascinates thousands of tourists every evening who came here to spend nightlife here. The fountains have an exclusive edifice that comprises five circles with a unique mechanism of nozzles that sprinkle water with very high power. This unique fountain of Dubai performs different songs with numerous rhythms of classical, contemporary, Arabic, and world music.
02: Dubai Aquarium and Underwater Zoo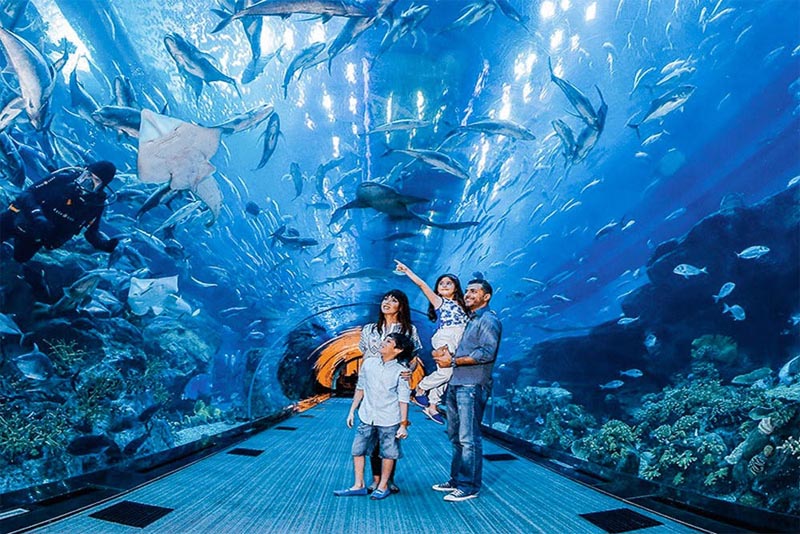 It is one of the world's major aquariums in Dubai. You can get a fascinating experience while visiting the wildlife here. You can see many marine species in this aquarium. Plus, the underwater zoo has an enormous variety of animals like tiger sharks and many other endangered species. Which has preserved in its natural environment. It is one of the most beautiful and popular tourist places in Dubai. There are innumerable biological zones like the tropical forest, rocky coast, and living ocean. You can walk on the 48m long tunnel inside that will provide you an excellent sight of the forest and the sparkling world of the ocean. Dubai aquarium offers you a membership card which provides a special discount on entry ticket costs.
01: Dubai Frame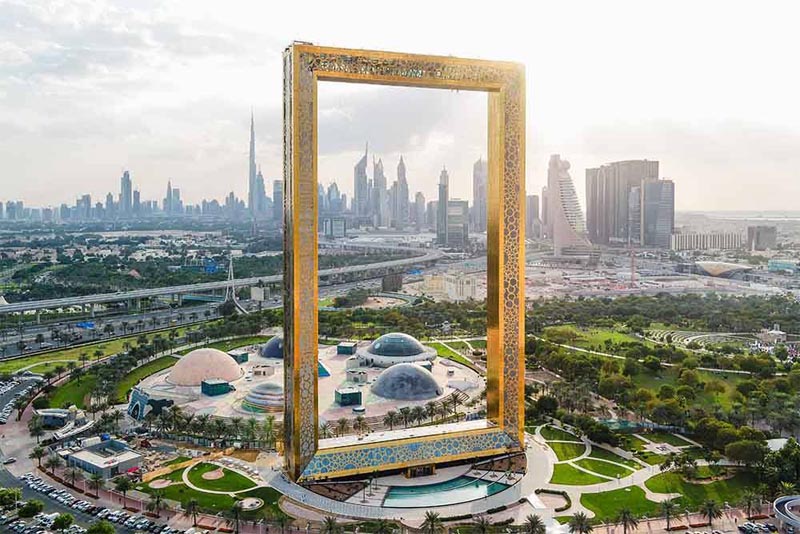 Dubai's architectural designs are always splendid, and Dubai frame considers as the most famous holidaymaker places in Dubai. This enormous picture frame has 150m height and, 93m breadth of 150m which, makes it one of the beautiful places to visit in Dubai. You can find admiration in the revolution that Dubai has undergone with vibrant pictorial representations here. Here you can see the surrounding of the city in one picture.