The COVID-19 pandemic has greatly impacted the global aviation industry, leading to changes in both the number of travelers and their destination choices. With public health concerns, COVID protocols, reduced flight capacity, and rising airfares, many travelers are reconsidering their travel plans.
Three years ago, the list of the busiest airports in the world was a diverse mix of international and U.S. airports, with more global hubs included.
This shift in the busiest airports in the world reflects the changes brought about by the pandemic and highlights the evolving travel trends. It is an interesting time for the aviation industry, and it will be interesting to see how these trends continue to shape the industry in the coming months and years.
1. Dallas–Fort Worth International Airport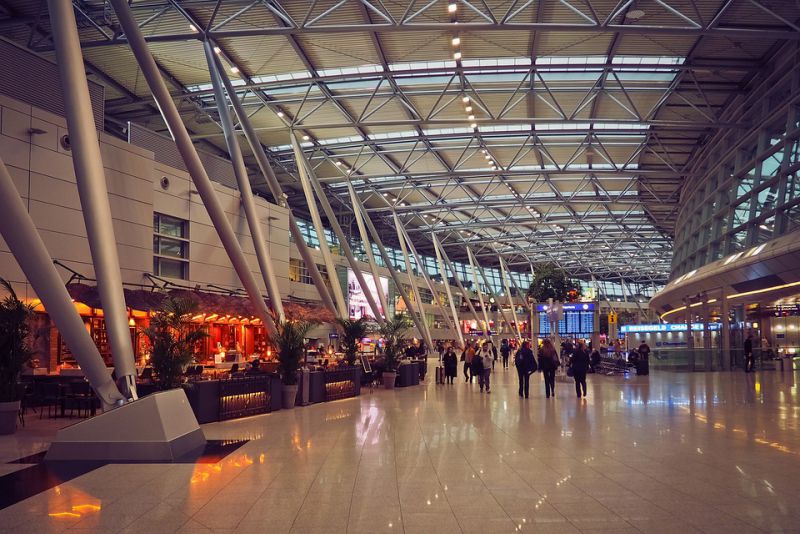 Dallas–Fort Worth International Airport is a behemoth in the aviation industry, covering over 26 square miles and featuring five terminals and 168 gates. It is so large that it even has its own zip code, earning it the title of a "small city."
For travelers who find themselves with some extra time, Dallas–Fort Worth International Airport offers a variety of dining options to choose from. In Terminal A, Ling & Louie's offers elevated Asian cuisine for those looking for a sit-down meal, while the Salt Lick BBQ or Twisted Root serves up some delicious barbecue or burgers. Terminal B features Decanted, a sophisticated space for wine lovers, as well as Cousins BBQ, which serves up smoked meats and sides. Terminal C is home to the always reliable Shake Shack, while Terminal D is where you can find the Fort Worth coffeehouse, Brewed.
For those looking for some relaxation, Spa Here in Terminal C offers massages, haircuts, and nail treatments. Minute Suites in Terminal A are perfect for a quick nap, and Gameway, a video game lounge, can be found in Terminal B. There's even a children's play area, sponsored by McDonald's, near gate D8 in Terminal D.
Moreover, Dallas–Fort Worth International Airport is a comprehensive travel complex that provides travelers with a variety of dining, lounging, and entertainment options. Its recent efforts to reduce its carbon emissions only add to its appeal as one of the busiest airports in the world.
Read More: 10 Most Luxurious Airlines In The World
2. Chicago's O'Hare International Airport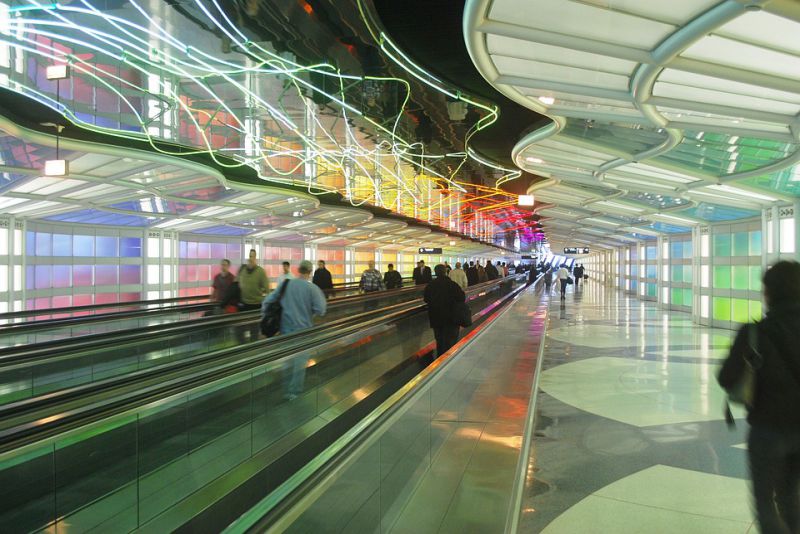 O'Hare International Airport is a bustling hub located in the heart of the Midwest. With its 193 gates and four terminals, it is the hub of activity for many travelers. With a strong focus on improving the airport experience, O'Hare has seen a significant improvement in the quality of its food options in recent years. This is due in part to the presence of Tortas Frontera, a renowned restaurant chain founded by celebrity chef Rick Bayless. Light bites can also be enjoyed at Wicker Park Seafood and Sushi Bar, located in Terminals 1 and 2.
For travelers looking to stay active between flights, O'Hare offers a range of amenities to stay fit and relaxed. The lounges offer travelers a comfortable and luxurious escape from the hustle and busiest airports in the world. With its extensive range of amenities, O'Hare is a top destination for travelers looking for a relaxed and enjoyable airport experience.
3. Charlotte Douglas International Airport in North Carolina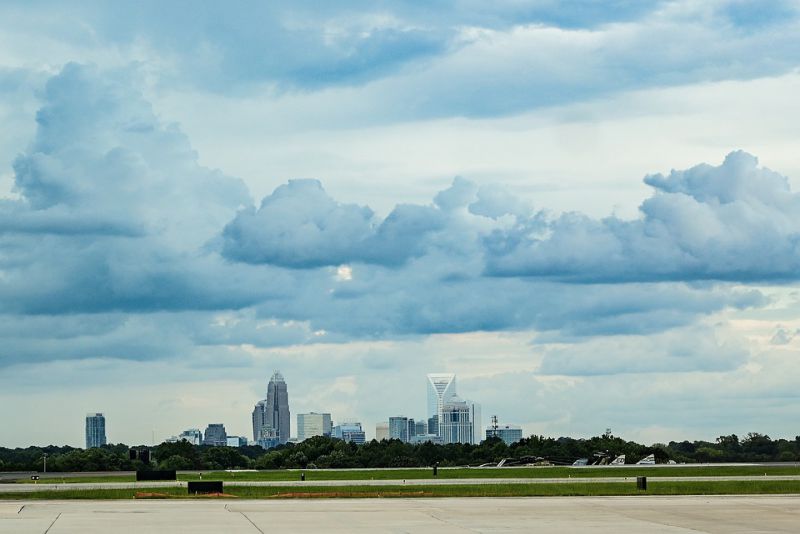 Charlotte Douglas International Airport, located in central North Carolina, is one of the busiest airports in the world. With passenger traffic of over 43 million in 2021, it is a hub of international travel with 183 direct routes, 36 of which are international. The airport is well-equipped to accommodate its passengers with five terminals and 114 gates.
The airport is currently undergoing a $600 million renovation project that will upgrade its entrance area with a new ticket counter, additional security checkpoints, and new pre-security shopping and dining venues. The project, which will be completed in 2025, will also bring in new art pieces, charging stations, and updated spaces to enhance the passenger experience.
For those looking to grab a drink, Charlotte Douglas International Airport is home to NoDa Brewing and Wicked Weed Brewing where travelers can enjoy craft beer. The airport also features Rhino Market in Concourse A for breakfast and Bad Daddy's for a quick bite. For travelers looking for a taste of North Carolina, there are Bojangles for biscuits before leaving.
In terms of amenities, the airport is well-equipped with American Airlines Admirals Clubs and an American Express Centurion Lounge. Passengers can also enjoy a proper resting experience with Minute Suite and a preflight pampering session at XpresSpa. Gamers can also enjoy their time at the Gameway outpost. All these facilities make Charlotte Douglas International Airport one of the most convenient and well-equipped busiest airports in the world.
4. Guangzhou Baiyun International Airport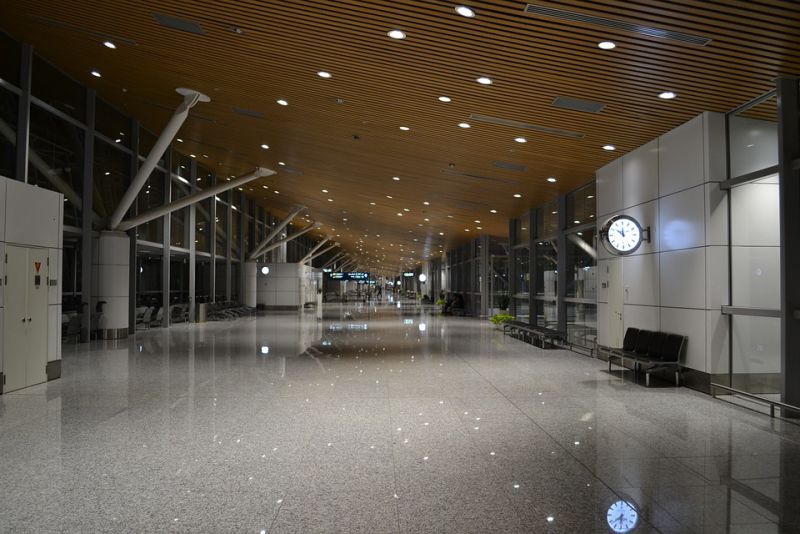 It was opened in 2004, replacing the previous 72-year-old terminal building. The airport offers a variety of dining options for travelers, including fast-food restaurants such as McDonald's and KFC. Starbucks is also available for those in need of a caffeine fix. In addition, there are numerous Asian eateries spread across the airport's two terminals, offering a taste of the local cuisine.
These artistic elements not only add to the overall aesthetic of the airport but also provide a unique and visually appealing experience for travelers. Moreover, Guangzhou Baiyun International Airport is a well-equipped and modern facility that is a hub of international travel. With its convenient location, impressive collection of art, and variety of dining options, it is a top-ranked airport among the busiest airports in the world.
5. Harry Reid International Airport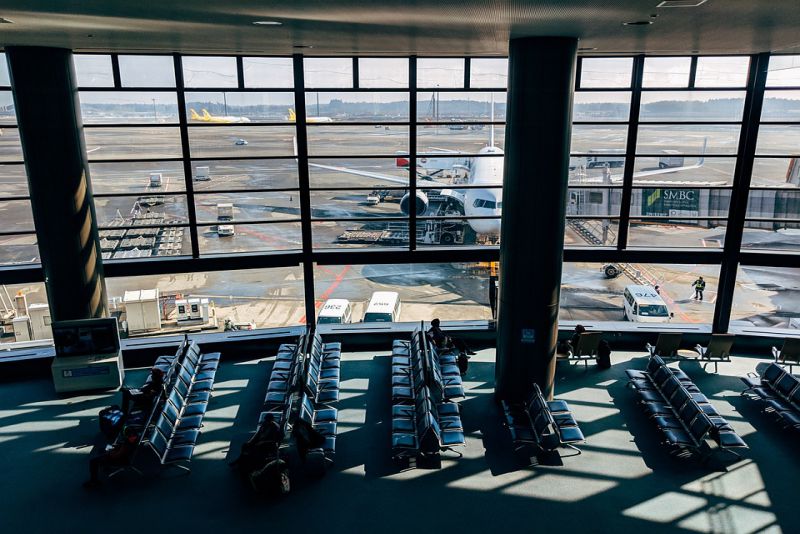 Named after Nevada Congressman Harry Reid, who served from 1983 to 2017, the airport has a rich history and continues to be one of the busiest airports in the world. The airport consists of two terminals, Terminal 1 and Terminal 3, but don't let the numbering fool you, as they are not physically connected.
It is essential to know which terminal you are departing from to ensure a smooth and stress-free travel experience. The busiest airports in the world facilities cater to the needs of travelers with time to spare, offering a variety of dining options and lounges.
In Terminal 1's B concourse, travelers can satisfy their cravings at Shake Shack, while those in the C concourse can enjoy North Carolina-style barbecue at Brookwood Farms. Ruby's Diner can also be found in the D concourse, and Sprinkles in the C concourse offers cupcakes to go.
For those seeking a more relaxed and comfortable experience, the airport features a United Club and Centurion Lounge in Terminal 1. If you're feeling lucky, there are also several gaming lounges throughout the terminals, offering a chance to try your luck at the slots before your flight.
6. Hartsfield-Jackson Atlanta International Airport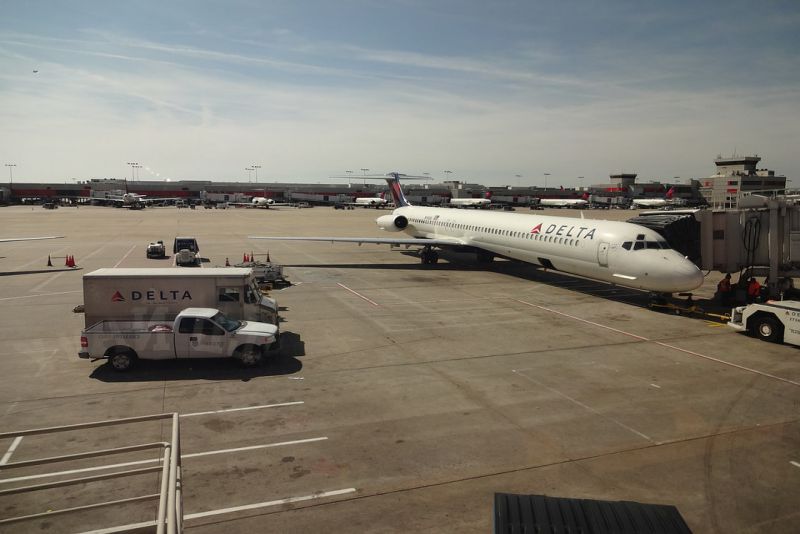 In recent years, Atlanta has been working on improving its culinary offerings, with more than 100 food and beverage establishments available to passengers. These include upscale restaurants, such as One Flew South in Concourse E, and popular chain eateries like Shake Shack in Concourse A. For those looking for a classic southern experience, Chicken + Beer in Concourse D is the perfect spot for comfort food. Passengers in Concourse C can also enjoy chili dogs from The Varsity or innovative Mexican cuisine from The Original El Taco.
Atlanta's airport is not just about food and drink, as it also boasts a thriving art program. The airport features both permanent and rotating exhibits, offering passengers a unique cultural experience while they wait for their flights. For travelers who want to relax in style, Atlanta's airport lounges offer a luxurious escape. As Delta's headquarters, there is at least one Delta Sky Club in each of the seven concourses, but there are also lounge options for other major airlines such as American Airlines, United, and The Club at ATL, which is available to Priority Pass holders and those who purchase a day pass.
7. Denver International Airport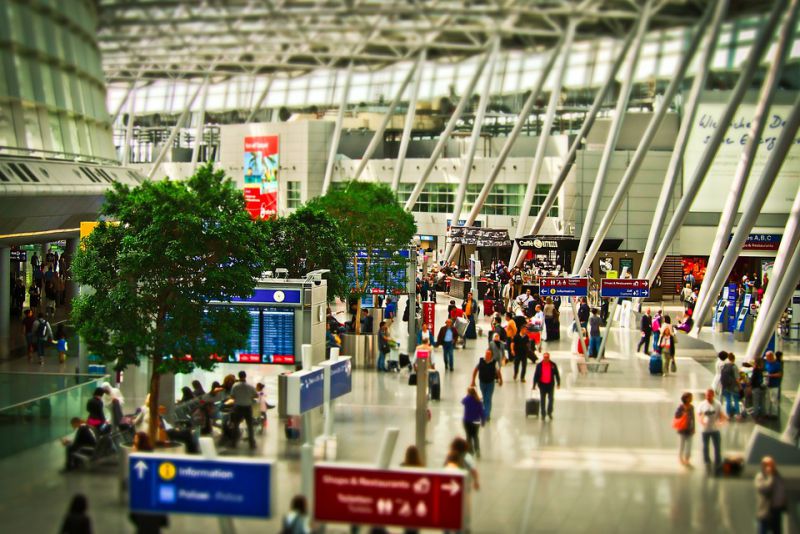 Denver International Airport has recently undergone a capacity expansion project, adding 39 new gates to its three terminals, bringing the total number of gates to 90, a 30% increase from its previous capacity. The airport now offers travelers a variety of new facilities, including three outdoor decks for scenic views, family seating areas, nursing rooms, modern bathroom facilities, charging stations, workstations, and rest areas.
Denver is one of the busiest airports in the world, serving as a major transfer hub for many travelers. No matter the destination, travelers can enjoy a variety of dining options in each terminal. In Concourse A, passengers can find local brews at Breckenridge Brewery and fill up on barbecue sandwiches at Brothers BBQ. In Concourse B, United passengers can enjoy breakfast dishes at Snooze and sit-down meals at Elway's. In Concourse C, travelers can enjoy locally sourced meals and drinks at Root Down, and fill up on Mexican fare at Tamales La Casita, followed by a sweet treat at Little Man Ice Cream.
Denver International busiest airports in the world are also known for its outdoor plaza that features an ice skating rink and live music performances during the holiday season from mid-November to early January. Travelers can borrow a pair of skates for free at the Westin hotel at the plaza.
8. Los Angeles International Airport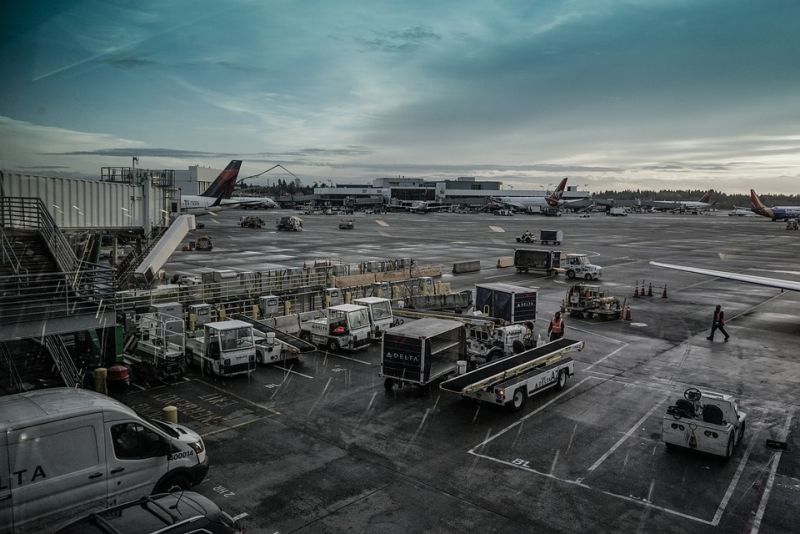 LAX, also known as Los Angeles International Airport, is the largest airport on the West Coast and one of the busiest airports in the world. In recent years, LAX has undergone major renovations and improvements aimed at enhancing the traveler experience and reducing traffic issues.
In terms of dining, LAX has come a long way in offering a diverse range of food options to travelers. From fast-casual seafood at Slapfish to elevated dining at SeaLegs Wine Bar, there's something for everyone. Umami Burger serves inventive burgers while Border Grill offers creative Mexican cuisine in the Tom Bradley International Terminal. Wahoo's Fish Taco in Terminal 6 is a must-visit for lovers of fish tacos.
In addition to great dining options, LAX is also known for its art installations throughout the airport. Whether you're grabbing a bite or just need a place to relax, LAX has something to offer.
9. Orlando International Airport in Florida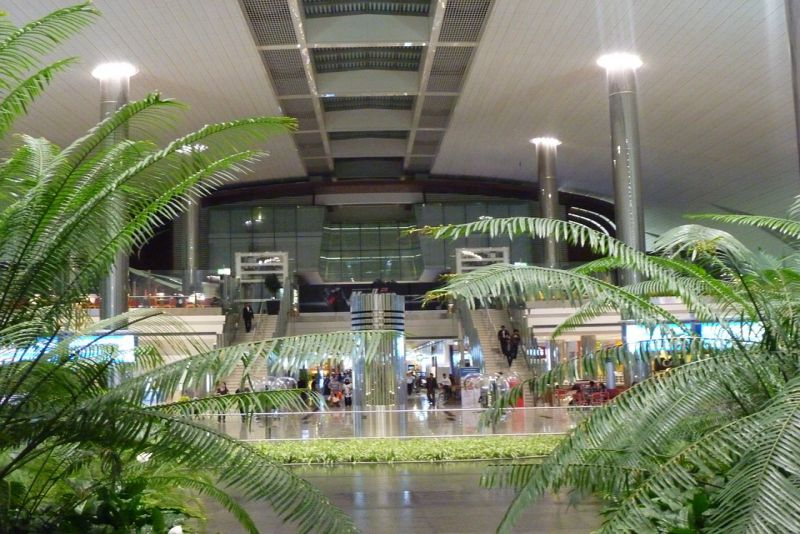 Orlando International Airport, known for its central location serving Florida residents and theme park enthusiasts, recently underwent a massive expansion project with the addition of Terminal C. The terminal opened its doors in December 2022 and offers a spacious 300-acre area, including 15 new gates and the ability to serve an additional 10 to 12 million passengers annually. With the expansion, travelers now have access to an array of dining and shopping options at the airport.
For those looking to grab a quick bite, the airport offers familiar chains such as Starbucks and Dunkin', as well as fast food options. For Cuban food, Zaza is a popular option located in Terminal A, while Desano Pizzeria offers authentic Neopolitan pizzas and Shake Shack serves up a variety of menu items. In the near future, Terminal C is expected to add even more dining options, such as coffee shops, bakeries, and breweries.
Terminal A also houses several XpresSpa locations and a range of shopping options, from theme park souvenirs to new luggage, sunglasses, socks, jewelry, and travel outfits.
10. Chengdu Shuangliu International Airport
Chengdu Shuangliu International Airport is one of the busiest airports in the world, serving as a major hub for travelers in western China. With two terminals and numerous flights from Asian carriers, as well as international airlines like United Airlines, Etihad Airways, and Qatar Airways, Chengdu Shuangliu International Airport offers ample opportunities for shopping, dining, and resting for travelers.
From luxury brands to souvenir shops, you'll find it all here. If you're hungry, there's no shortage of dining options either. From Chinese and Asian cuisine to fast food and coffee shops, you're sure to find something to satisfy your cravings.
There are also several Starbucks locations for those who need a caffeine boost. Whether you're looking for shopping, dining, or a place to rest, Chengdu Shuangliu International Airport has everything you need to make your layover as enjoyable as possible.