Canada is a country with breathtaking landscapes and cities that are a must-visit for anyone seeking to experience its unique culture. With so many options to choose from, we have curated a list of 10 of the most beautiful Canadian cities that you should add to your travel itinerary.
From the cosmopolitan city of Toronto, with its world-famous CN Tower, to the quaint charm of Quebec City with its European architecture, Canada's cities offer a diverse range of experiences. If you are looking for outdoor adventures, head to Vancouver, where you can explore mountains, forests, and beaches all in one day.
In addition to natural beauty, Canada's cities offer a melting pot of cultures, where visitors can meet people from all over the world and indulge in local cuisine. Don't forget to visit historic sites, museums, and shops for unique souvenirs.
Overall, Canada is a treasure trove of stunning locations, and its cities are no exception. Add these most beautiful Canadian cities to your travel bucket list, and prepare to be awed by their charm and beauty.
1. Ottawa, Ontario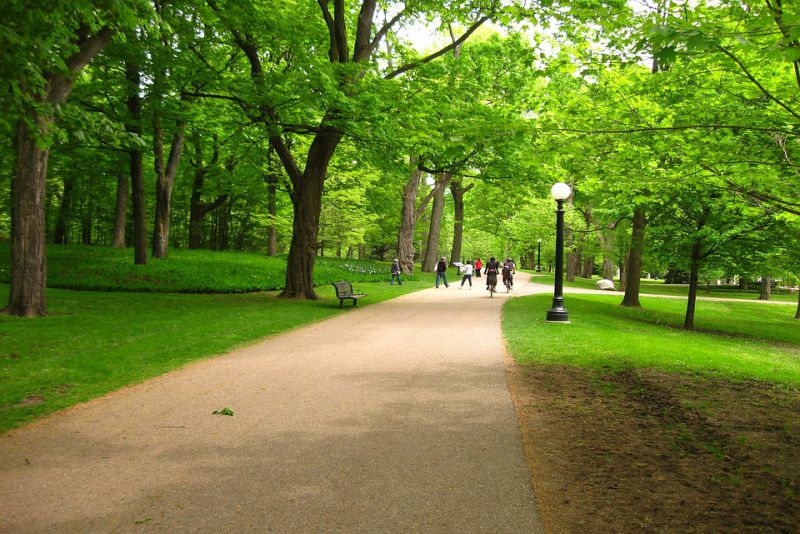 Looking for the most beautiful Canadian cities to explore? Look no further than Ottawa, Ontario. As the vibrant and colorful capital of Canada, Ottawa is a treasure trove of exciting attractions and fun activities for visitors of all ages.
One of the must-visit spots in the city is Parliament Hill, where you can peek into the world of the Canadian government. For history buffs, Ottawa is dotted with world-class museums and galleries that showcase Canadian culture and history. Some of the top spots to visit include the National Gallery, the War Museum, the Museum of History, and the Science and Technology Museum.
But Ottawa isn't just about museums and government buildings. The city is also home to beautiful parks, gardens, and scenic waterways, like the Rideau Canal. And if you are a foodie, Ottawa boasts a thriving culinary scene, with everything from fine dining to delicious street food. Come and discover the beauty and charm of Ottawa today.
Read More: Top 10 Best Hiking Trails In Canada
2. Vancouver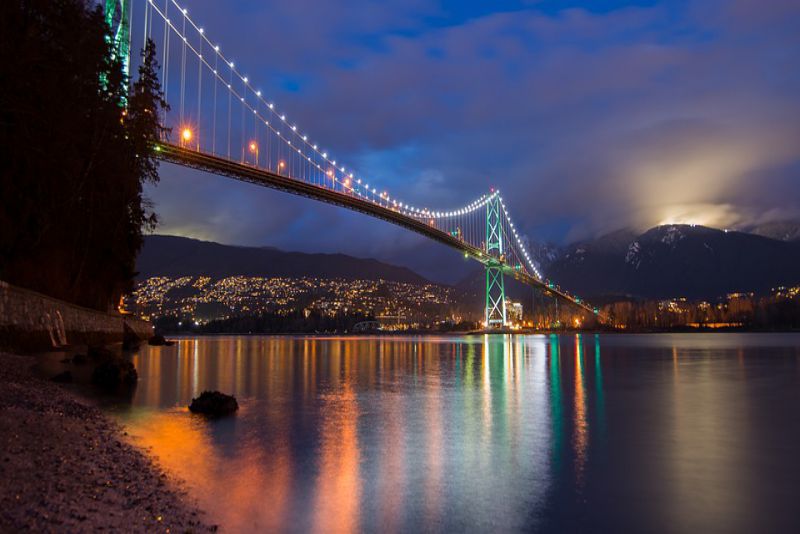 Vancouver is often considered one of the most beautiful Canadian cities, and for good reason. As the busiest seaport in British Columbia and the most culturally diverse city in Canada, Vancouver offers a plethora of amazing features to explore.
Nature enthusiasts will adore the sprawling Stanley Park and Grouse Mountain, while art lovers can marvel at the Pacific Arts Market and Vancouver Art Gallery. The Museum of Anthropology at the University of BC is a must-see for those interested in history and anthropology.
But the city isn't just about sightseeing. Visitors can also enjoy whale-watching activities, thriving theatre and music festivals, and the lively Richmond Night Market.
And for those who enjoy gambling, Vancouver has plenty of online casinos offering a similar experience to physical casinos. With its stunning natural landscapes and rich cultural diversity, Vancouver is truly one of the most beautiful Canadian cities to explore.
3. Discover the Most Beautiful Canadian Cities: Toronto, Ontario's Capital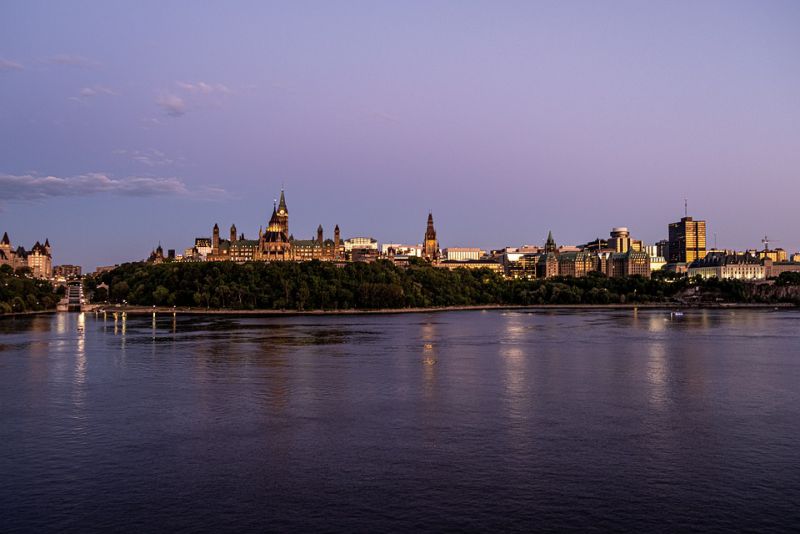 Toronto, the largest city in Canada, offers a vibrant and exciting urban experience to locals and tourists alike. As Ontario's capital, Toronto boasts a plethora of attractions, earning it the title of the most visited city in Canada. From iconic landmarks like the CN Tower to world-famous museums, this bustling city of almost three million people has something for everyone.
Visitors to Toronto can explore popular destinations such as Toronto Island, Casa Loma, and the Toronto Zoo. Sports fans can pay a visit to the Hockey Hall of Fame, and anyone can enjoy the beautiful Nathan Phillips Square. Overall, Toronto is an exceptional city with numerous attractions, making it one of the most beautiful Canadian cities to explore.
4. Discover the Charm of Halifax: One of the Most Beautiful Canadian Cities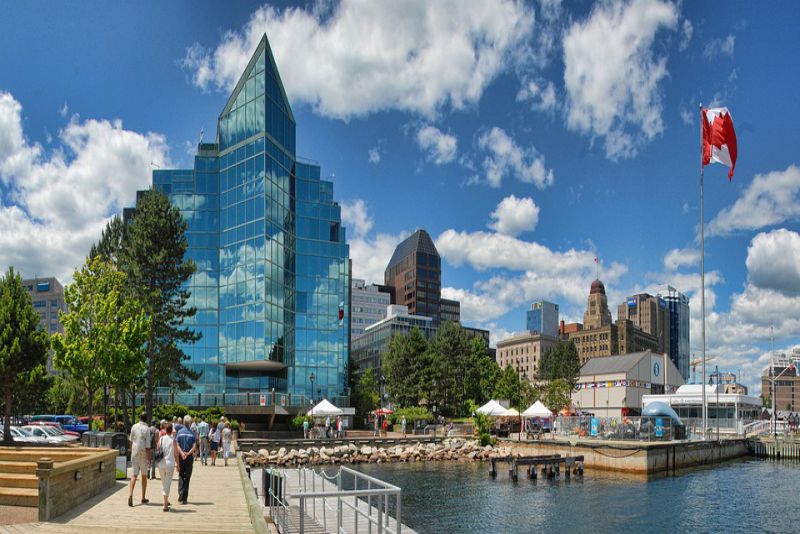 Halifax, a port city located in Nova Scotia, is known for its rich history and picturesque scenery. It is one of the most beautiful Canadian cities that welcomes millions of tourists every year.
The Halifax Public Gardens, which dates back to the mid-1800s, is a must-visit attraction. This green space features a variety of floral displays and Victorian-style structures that add to its charm. Another popular destination is Pier 21, which served as a gateway for immigrants to Canada for over 50 years. Today, it is a national museum that showcases the country's immigration history.
For a glimpse into Halifax's military past, head to the Halifax Citadel. This fortification is a National Historic Site that offers tours, exhibits, and re-enactments.
Visitors can learn about the city's role in the Seven Years' War and other significant events. Overall, Halifax offers a unique blend of history and modern amenities, making it a top destination for travelers seeking a memorable experience.
5. Discover the Timeless Beauty of Quebec City – One of the Most Beautiful Canadian Cities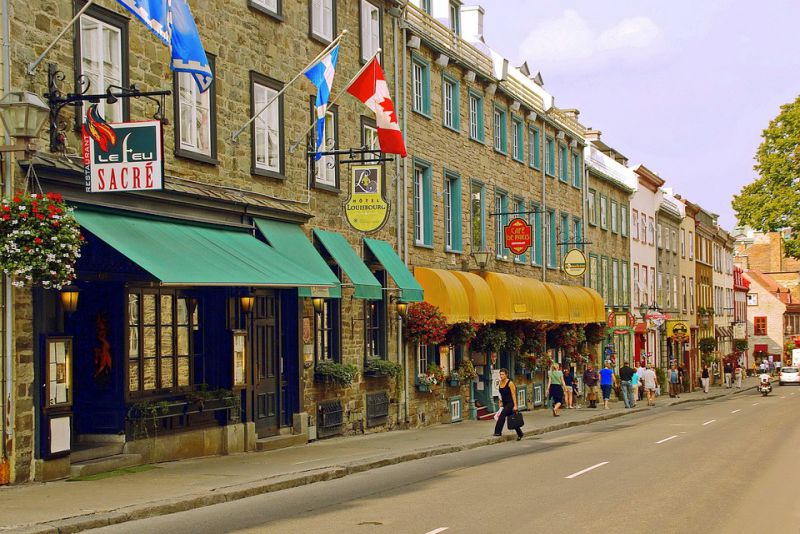 Step back in time and immerse yourself in the rich culture and history of Quebec City. This French-speaking city is a true gem, perched on the banks of the majestic Saint Lawrence River. The cobbled streets of the fortified Vieux-Québec, lined with charming boutiques, cafés, and restaurants, are sure to transport you to another era.
No visit to Quebec City is complete without exploring the iconic Fairmont Le Château Frontenac, a castle-like landmark that dominates the skyline. Even if you are not a guest, it's well worth visiting for the breathtaking views alone.
Another must-see attraction is La Citadelle de Quebec, a historical fort that still serves as an active military installation. Join a walking tour to learn about its fascinating history. Come and experience the timeless beauty of one of the most beautiful Canadian cities today.
6. Experience the Best of Montreal: A Stunning City in Canada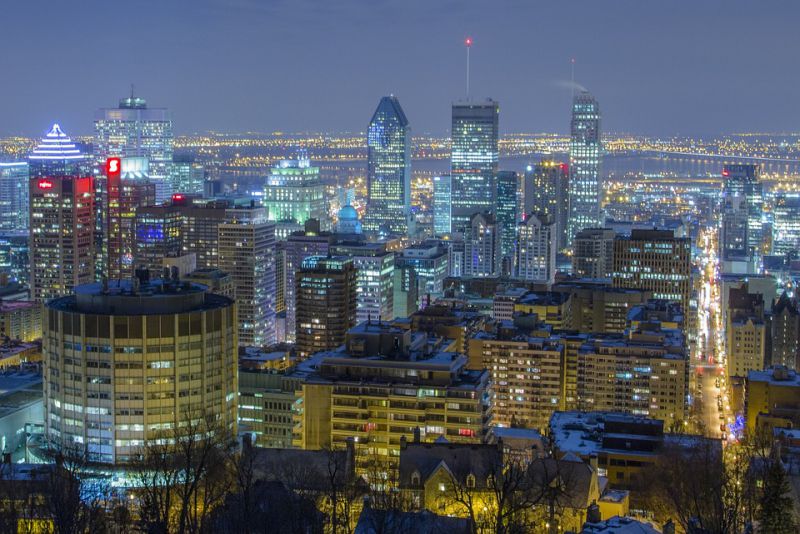 Montreal, the second largest city in Canada, is a hub of culture, art, and cuisine. This city is one of the most beautiful Canadian cities that boasts a unique blend of old-world charm and modern sophistication.
Take a stroll through the old port to admire the city's historic architecture and stunning waterfront views. Then, visit the Notre Dame Basilica, a magnificent Gothic Revival-style church that features intricate stained-glass windows and a stunning altar. For a breath of fresh air, head to Mont Royal, a sprawling park in the heart of the city. From here, you can take in panoramic views of Montreal and the surrounding area.
Montreal is also renowned for its diverse culinary scene. From traditional French cuisine to global fusion dishes, the city offers a range of delicious options that will satisfy any palate. Whether you are interested in art, architecture, nature, or food, this stunning Canadian city is not to be missed.
7. Explore the Beauty of the Canadian West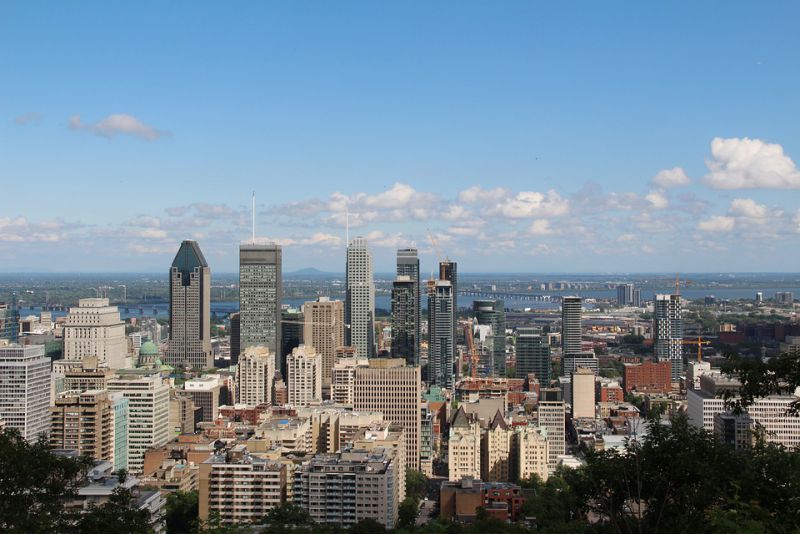 Calgary, Alberta, is a gateway to the Canadian Rocky Mountains and a city of captivating contrasts. While it is well-known for its annual Calgary Stampede festival, it also boasts an array of other attractions that draw visitors from all over the world.
Just a few hours away is another must-visit Canadian city, Banff, situated in the heart of Banff National Park. It is a breathtaking paradise that offers hiking, skiing, hot springs, and scenic drives all year round.
Another charming city, Victoria, British Columbia, is a hidden gem located on Vancouver Island, and it's the perfect place for a relaxing vacation. With its British colonial architecture, the famous Butchart Gardens, and whale-watching tours, Victoria is one of the most beautiful Canadian cities you can't miss.
8. Victoria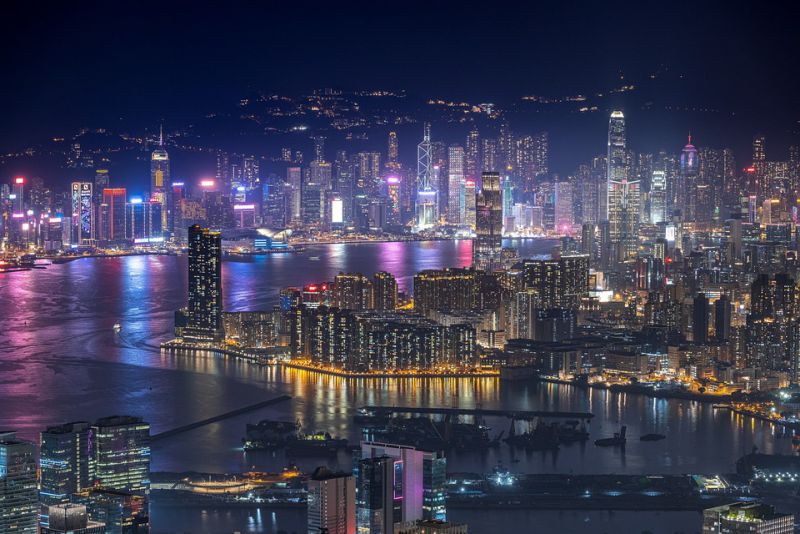 Discover Victoria, One of the Most Beautiful Canadian Cities, with a charming blend of British and Canadian cultures. Situated on the south end of Vancouver Island, this city boasts a mild climate that's more reminiscent of Britain than Canada, making it a popular vacation and retirement spot.
The city's most iconic landmark is the majestic Fairmont Empress, founded in 1904, which offers the most authentic afternoon tea experience in Canada.
Apart from its rich cultural heritage, Victoria offers a plethora of activities, including whale watching, exploring the picturesque Inner Harbour, and strolling through the lush Butchart Gardens. With its stunning natural beauty, fascinating history, and British-inspired charm, Victoria is a must-visit destination for any traveler.
9. Discover the Wonders of Niagara Falls: One of the Most Beautiful Canadian Cities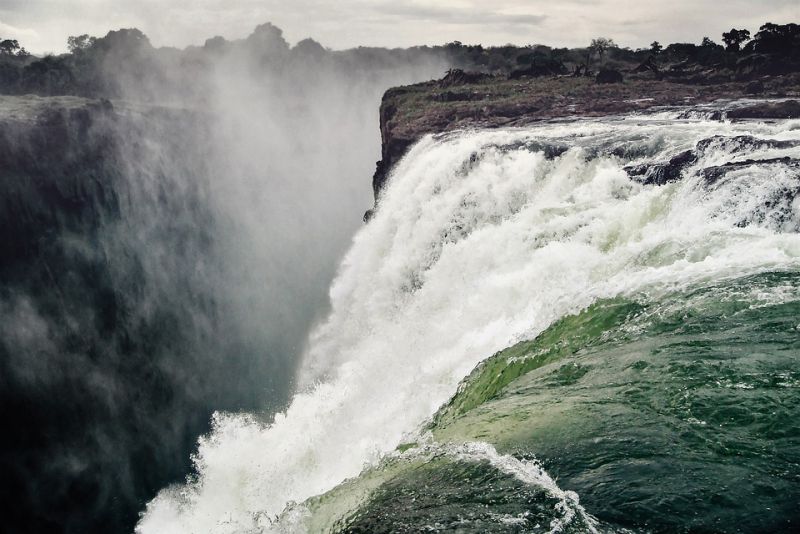 Niagara Falls is a must-see destination for anyone seeking a breathtaking experience. The natural wonder is renowned worldwide for its awe-inspiring cascades of water. There is no shortage of activities to engage in, from the classic boat ride to the edge of the falls to golfing and wine tasting at the nearby vineyards.
Aside from the falls, Niagara Falls boasts an abundance of natural beauty, with lush parks and gardens, perfect for picnicking and hiking. For those seeking a little more adventure, take a zipline ride above the falls or explore the tunnels behind the cascading waters.
The city offers many dining options ranging from upscale restaurants to casual eateries. Shopping is also a favorite pastime, with the famous Clifton Hill offering souvenir shops and boutiques. Niagara Falls is undoubtedly one of the most beautiful Canadian cities, offering a unique blend of natural wonder and modern amenities.
10. Winnipeg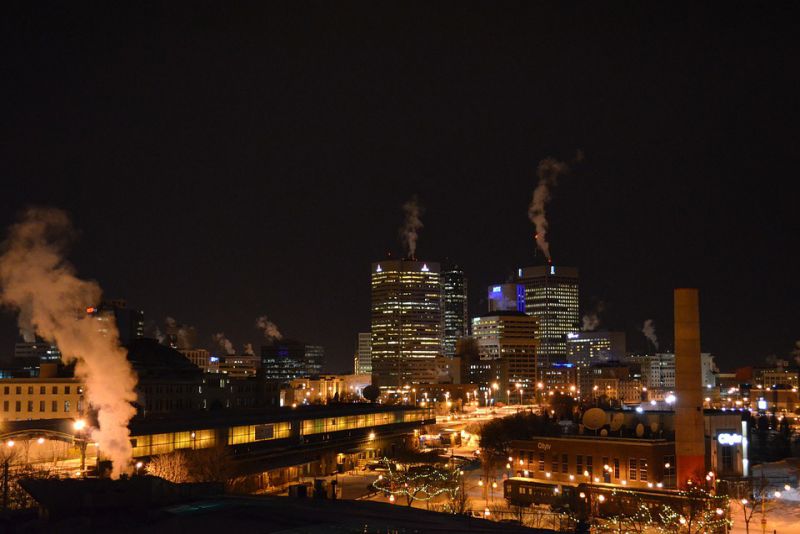 Explore the Rich History and Beauty of Winnipeg, One of the Most Beautiful Canadian Cities. This city boasts a unique blend of culture, history, and natural beauty that's sure to captivate any visitor.
One of the best ways to discover Winnipeg's rich heritage is by visiting its numerous museums and art galleries. The Winnipeg Art Gallery features a stunning collection of contemporary and historical art, while the Canadian Royal Mint offers a glimpse into Canada's currency history. Additionally, St Boniface Cathedral is a significant landmark that reflects the city's strong Francophone roots.
Besides the cultural attractions, Winnipeg also offers natural beauty, including parks, rivers, and lakes. Take a stroll through Assiniboine Park, explore the historic Exchange District, or catch a show at the Royal Manitoba Theatre Centre. Moreover, Winnipeg is a must-visit Canadian city for its fascinating history, vibrant culture, and breathtaking natural surroundings.