As a family vacation destination, Florida is hard to beat. The state is renowned for its breathtaking beaches, and there is something for everyone at the top 10 best Florida beaches for families.
Whether you're looking to relax in the sun or enjoy some family-friendly activities, Florida's beaches have got you covered. From the Gulf Coast to the Atlantic Coast, the state offers a wide range of beach experiences that are sure to make your family vacation unforgettable.
1. HONEYMOON ISLAND STATE PARK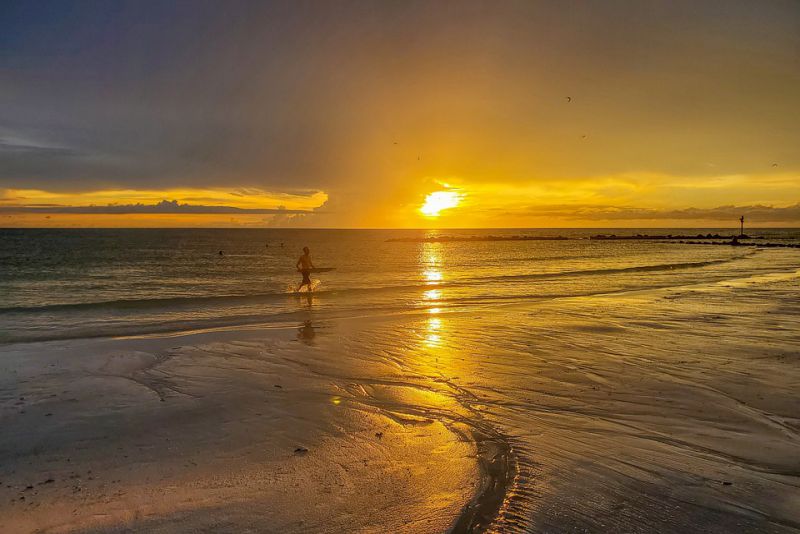 With its secluded location and abundance of activities, this beach is a top choice for families looking to unwind and have fun in the sun. Take a swim in the crystal-clear waters of the Gulf of Mexico or enjoy fishing, kayaking, and canoeing. Keep your eyes peeled for dolphins, bald eagles, and ospreys that call the island home.
But the real draw of Honeymoon Island State Park is its pristine white sand beaches. The calm waters make it easy for kids to swim and play, while parents can relax and soak up the sun.
When it comes to amenities, Honeymoon Island State Park has everything you need for a day at the beach. Showers, restrooms, and picnic areas are available for use, making it easy to spend the whole day at the park.
Overall, Honeymoon Island State Park is one of the best family beaches in Florida. With its beautiful scenery, exciting activities, and convenient amenities, it's no wonder that families come back to this beach year after year. So pack your sunscreen and head to Honeymoon Island State Park for a fun-filled day at the beach.
Read More: Top 10 Best Beaches From Around The World
2. FORT DE SOTO STATE PARK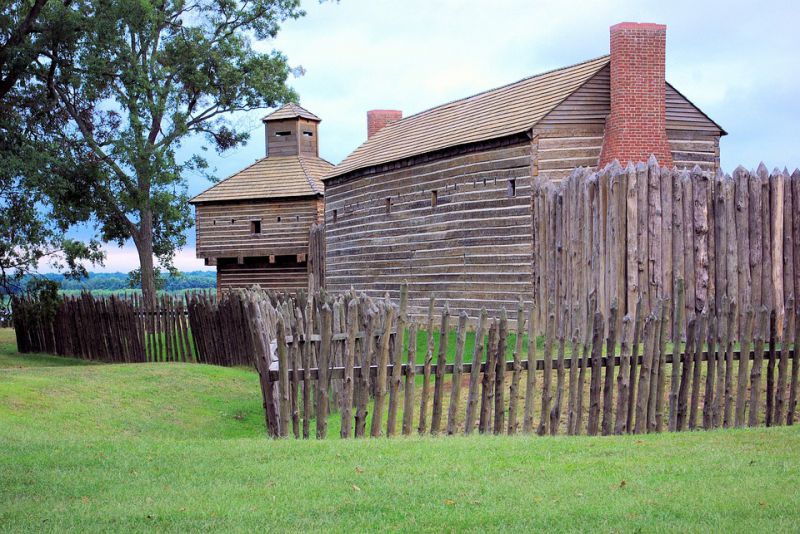 If you're searching for the top 10 best Florida beaches for families, Fort De Soto State Park is a hidden gem that offers breathtaking natural beauty and endless activities to keep the whole family entertained. North Beach is a nature lover's paradise, offering opportunities for kayaking and fishing while surrounded by unspoiled mangroves and diverse marine life.
The park also features a nature center that is a must-visit for families looking to learn about the area's unique ecosystem. The center offers interactive exhibits that showcase the diverse flora and fauna of the park, including the playful raccoons, the elusive Marsh rabbits, and the iconic gopher tortoises.
In addition to the beaches and the nature center, Fort De Soto State Park has several picnic areas where families can enjoy a relaxing lunch while soaking up the Florida sunshine. The park's well-maintained grills and shaded pavilions make it easy to spend an entire day at the park.
If you're looking to make the most of your family vacation, Fort De Soto State Park has plenty of activities to keep everyone busy. Whether it's biking along the scenic trails, exploring the historic fort, or embarking on a kayaking tour, there is something for everyone.
For those looking to extend their stay, the park also features a campground that provides a unique and peaceful setting for a family camping trip. Nestled among the park's lush vegetation, the campground offers an authentic outdoor experience that is sure to create unforgettable memories.
3. Daytona Beach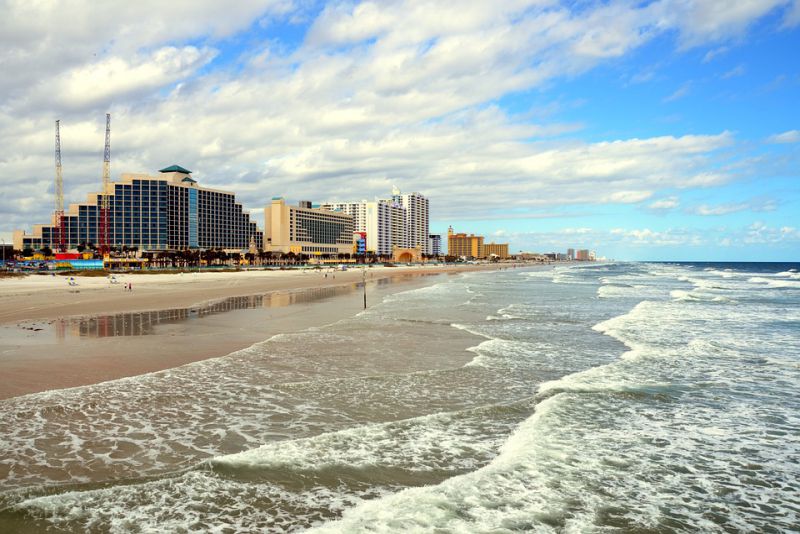 When it comes to the Top 10 Best Florida Beaches for Families, Daytona Beach surely makes it to the list. Known as a top-notch beach destination, it offers a perfect family vacation spot for those looking to enjoy the sun, sand, and sea. The beach is known for its wide stretch of sand, making it perfect for families to arrange towels and blankets right on the beach or even drive up on the sand and tailgate by their vehicle.
Visitors can rent boogie boards, bikes, and ATVs to explore the beach, and those looking for some adventure can even learn how to surf! The beach is well equipped with various rental stores that offer equipment for water sports and beach games.
One of the best things about Daytona Beach is the natural rift that occurs during low tide, creating shallow pools in various areas, perfect for kids to play in. The little ones can have endless fun exploring the tidal pools, catching small fish and crabs, and enjoying the gentle waves.
Daytona Beach also offers a range of amenities that make it an ideal spot for families, including showers, restrooms, and changing rooms. There are plenty of restaurants and cafes in the vicinity that offer delicious snacks and meals, making it convenient for families to spend the entire day at the beach.
Overall, Daytona Beach is an excellent spot for families to enjoy a fun-filled vacation by the sea, making it one of the Top 10 Best Florida Beaches for Families.
4. Clearwater Beach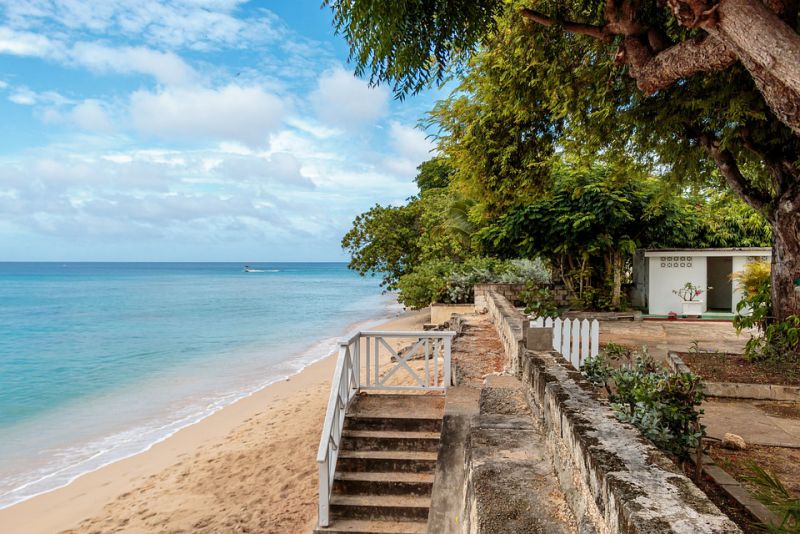 The sugar-white sand and crystal-clear shallow waters provide an ideal setting for a refreshing swim or lounging under the sun. Clearwater Beach also boasts a wide range of family-friendly activities and resort amenities that cater to both adults and kids.
One of the highlights of Clearwater Beach is the breathtaking sunset view from the pier. It's a romantic and serene spot where you can watch the sky change colors while the sun dips below the horizon.
Another must-visit attraction for families is the Clearwater Marine Aquarium. The aquarium features rescued dolphins, sea turtles, and other marine animals. Visitors can enjoy interactive exhibits, educational presentations, and guided tours that offer a glimpse into the world of marine life.
Moreover, Clearwater Beach is an excellent choice for families seeking a peaceful and entertaining beach experience. The beach has plenty of things to do and see, including breathtaking sunsets and an incredible marine aquarium. Its family-friendly amenities and activities make it one of the Best Florida Beaches For Families.
5. Florida Keys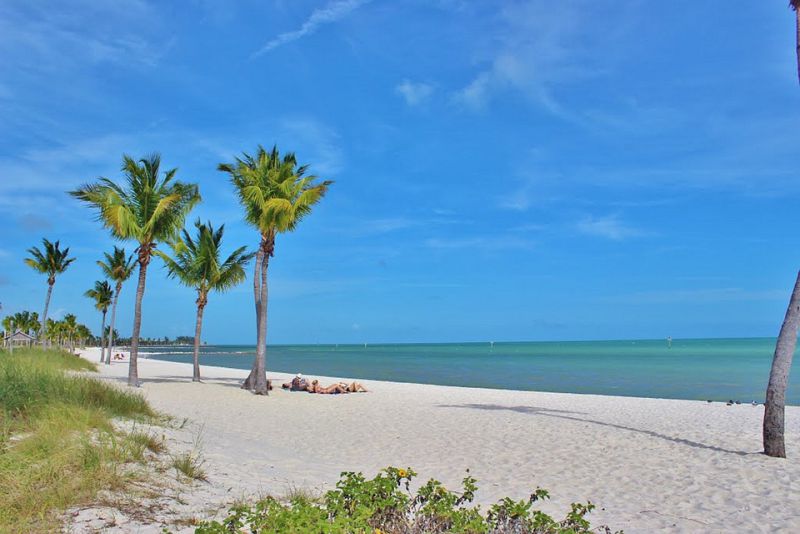 If you're planning a family vacation in Florida, the Florida Keys are a must-visit destination. With their beautiful islands, warm weather, and crystal-clear waters, the Florida Keys offer something for everyone. When it comes to finding the Best Florida Beaches for Families, look no further than Key West and Key Largo.
Key West, the southernmost island of the Florida Keys, is a family-friendly destination known for its laid-back vibe, colorful architecture, and lively culture. Families can enjoy activities such as snorkeling, diving, fishing, and exploring the island's historic sites, including the Ernest Hemingway Home and Museum.
Another excellent option for families is Key Largo, which is located just an hour's drive north of Key West. Key Largo is known for its natural beauty, with plenty of opportunities for water sports, eco-tours, and exploring the local wildlife. Families can also visit John Pennekamp Coral Reef State Park, where they can snorkel or take a glass-bottom boat tour to see the colorful marine life.
One of the best things about the Florida Keys is that they are all interconnected by a single highway, making it easy to explore the different islands and find the activities that best suit your family's interests. Whether you want to spend a day lounging on the beach, or you're looking for more adventurous activities, the Florida Keys have it all.
Moreover, the Florida Keys offer some of the Best Florida Beaches for Families, with Key West and Key Largo being top destinations for families. And with all the islands being connected by a highway, families can easily explore the different destinations and create a personalized vacation full of unforgettable memories.
6. Tierra Verde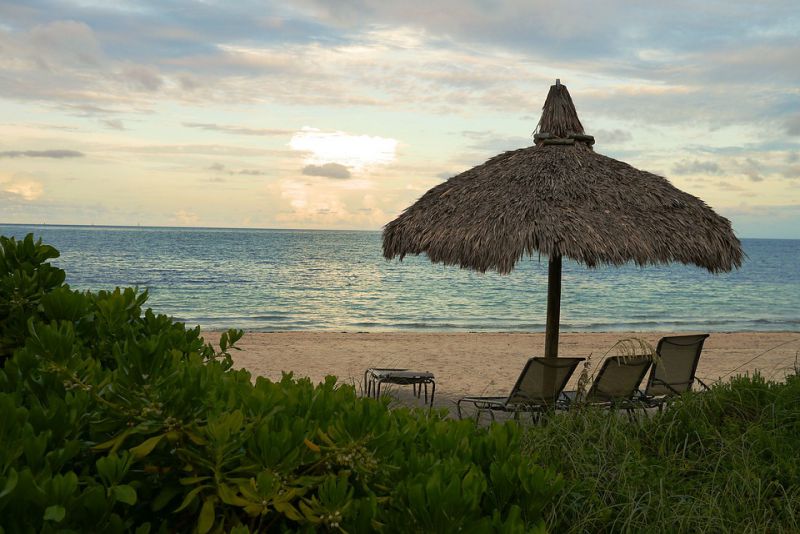 The Best Florida Beaches for Families offer the perfect vacation spot with sun, sand, and water that the whole family can enjoy. One such gem is a beautiful beach that boasts clear and warm waters with sea-shell-seamed shores. This beach is a wonderful destination for families to relax, unwind and have fun.
The beach features a sandbar that creates a shallow and natural lagoon, perfect for little ones to play and swim in. The playground on the beach provides another great attraction for children to enjoy. The shallow water and sandbars also make it easier for parents to keep an eye on their little ones, providing a sense of comfort and security.
For families looking for a bit more adventure, there's a nearby park a short drive away. Here, the Gulf Pier is known for dolphin sightings, providing a unique and exciting experience for both kids and adults.
With its clear water, natural lagoon, and dolphin sightings, it's no surprise that it's one of the Best Florida Beaches for Families. So pack your bags, grab the sunscreen, and get ready for a memorable family vacation!
7. Panama City Beach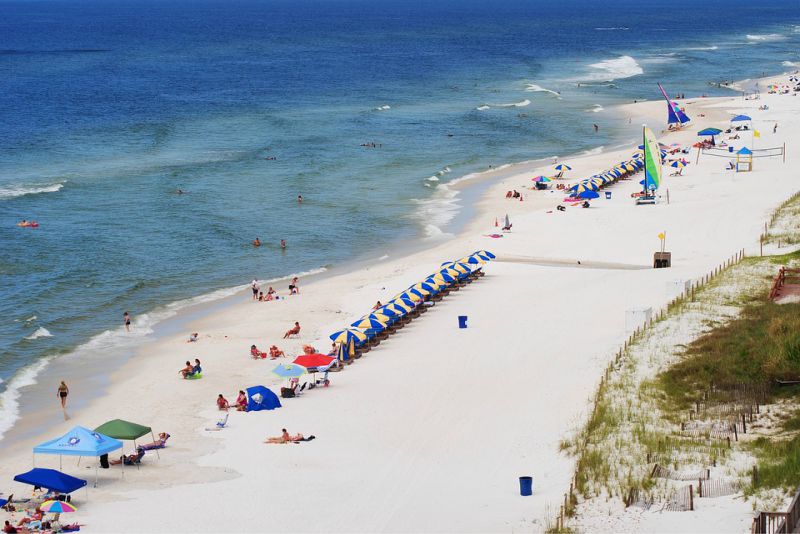 Florida is well known for its picturesque beaches, and when it comes to family vacations, there are a few beaches that stand out. One of the best Florida beaches for families is Panama City Beach, which is ideal for those who are looking for a fun-filled vacation. With over 27 miles of white sand beaches overlooking the Gulf of Mexico, there is no shortage of sun, sea, and sand.
Panama City Beach offers an array of exhilarating eco-adventures, from exploring the Gulf World Marine Park to swimming with dolphins, making it the perfect destination for families with kids of all ages. The diversity of family-friendly eateries, from seafood to ice cream, will ensure that everyone's taste buds are satisfied. In addition, stimulating water sports such as jet skiing, paddle boarding, and parasailing will keep the entire family entertained throughout the trip.
The city hosts family-friendly events frequently, making it an even more attractive vacation spot. Before arriving, take some time to research and find out what events are happening during your visit to integrate them into your trip. These events range from concerts, movies on the beach, and fireworks displays, adding an extra level of excitement to your family vacation.
Furthermore, when it comes to the best Florida beaches for families, Panama City Beach is a top contender. With its endless white-sand beaches, exciting eco-adventures, family-friendly eateries, and stimulating water sports, there is something for everyone. Plus, the city's frequent family-friendly events will ensure that your family will have an unforgettable vacation.
8. Cocoa Beach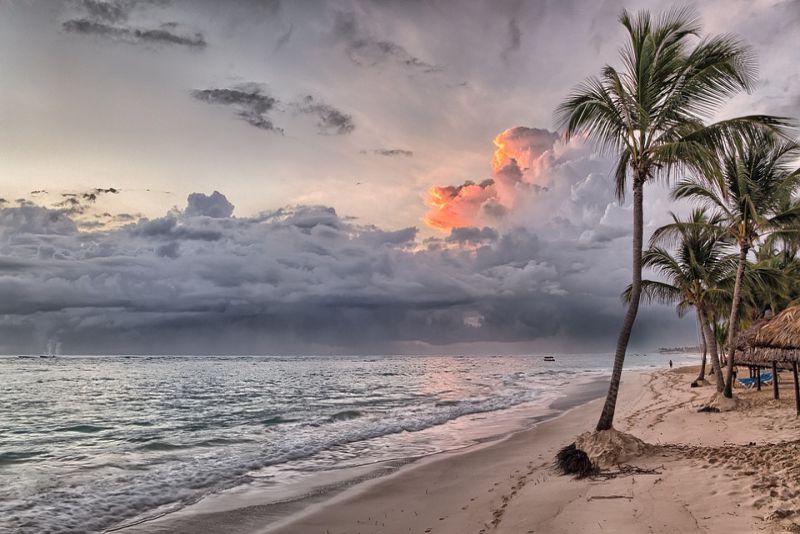 One of the main reasons why Cocoa Beach is a great choice for families is the shallow waters, which are perfect for kids to play in safely. The stunning scenery, combined with the warm, clear water, makes it an ideal location for a family vacation. From jet skiing and boogie boarding to surfing, there's something for everyone.
When you're not enjoying the water, head to downtown Cocoa Beach, where you'll find a variety of great restaurants and charming shops. It's the perfect place to grab a bite to eat or pick up a souvenir.
Furthermore, Cocoa Beach is one of the Best Florida Beaches for Families for its safe, shallow waters, stunning scenery, and variety of water activities.
9. Amelia Island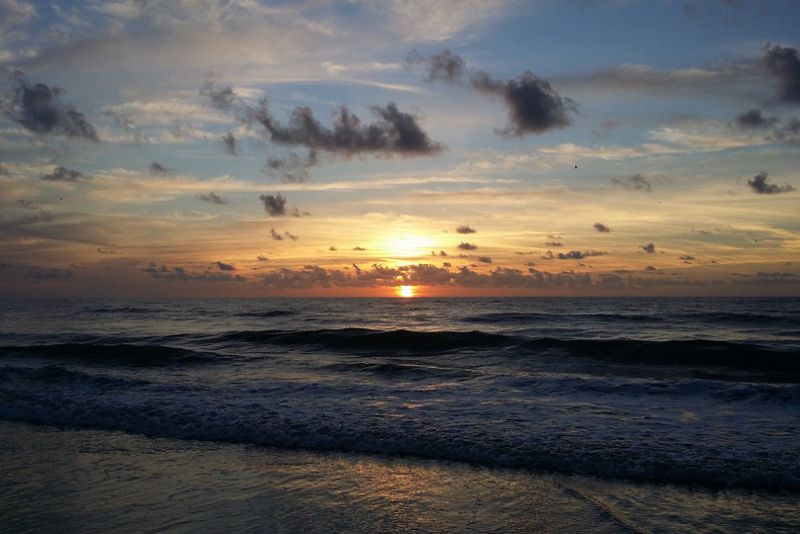 Planning a family vacation in Florida can be a challenge, especially when trying to find the perfect destination that caters to everyone's needs. Fortunately, Amelia Island provides the perfect solution. As one of the best Florida beaches for families, Amelia Island offers an array of activities that are sure to keep the whole family entertained.
With a wide range of water sports, including kayaking, paddle boarding, and surfing, the island is the ideal place for water enthusiasts. However, what sets Amelia Island apart is the chance to ride horses on the beach, creating an unforgettable experience that families will cherish for years to come.
Amelia Island is also known for Fernandina's Beach, which boasts stunning scenery and exceptional dining and shopping options. Families can indulge in a variety of local cuisine and peruse the numerous boutiques, creating the perfect opportunity for relaxation after a day of excitement.
These programs are designed to keep the kids entertained and engaged, giving parents some much-needed alone time. This way, parents can take a break from parenting duties and spend quality time together while their children have fun.
Moreover, Amelia Island is a family vacation destination that ticks all the boxes. With its pristine beaches, water sports, horseback riding, dining, and shopping options, and kids' programs at many resorts, it is undoubtedly one of the best Florida beaches for families. Families can look forward to a perfect blend of adventure, relaxation, and quality time spent together.
10. Sanibel Island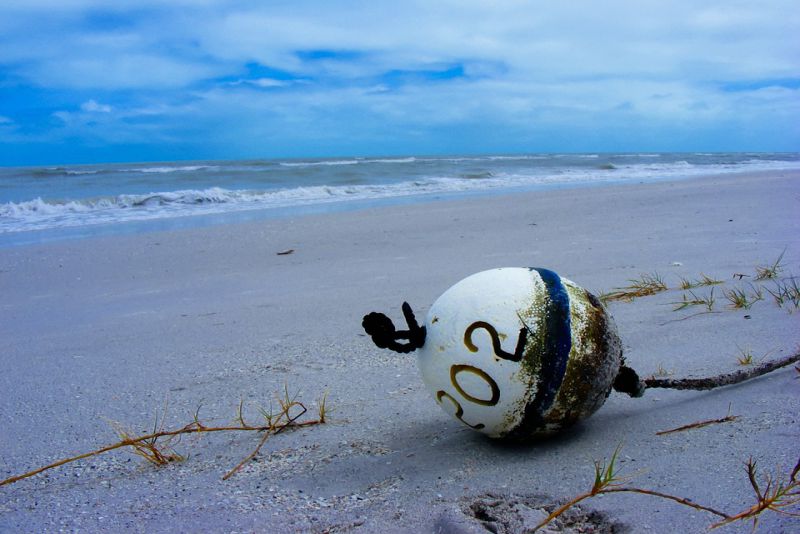 When it comes to planning a beach vacation with your family, it can be challenging to decide where to go in Florida. However, the best Florida beaches for families are those that offer a variety of activities and attractions that cater to all ages. One such destination is Sanibel Island and nearby Captiva.
Sanibel Island and Captiva are known for their laidback atmosphere, calm waters, and picturesque beaches. Families with children can enjoy a wide range of activities, including beachcombing for colorful shells, exploring the wildlife refuge, and embarking on high-speed catamaran cruises. Sanibel Island is famous for its shelling, which has earned it the nickname "The Shell Island," and it's a must-do activity when visiting the area.
J.N. "Ding" Darling National Wildlife Refuge is a top destination for nature enthusiasts and offers several family-friendly activities, including kayaking, hiking, and bird-watching. It's a great way to learn about the unique wildlife and natural resources of the area. Lovers Key State Park is another ideal destination for families, featuring white sand beaches, playgrounds, picnic areas, and bike rentals. There are also numerous water-based activities available, such as kayaking, paddle boarding, and fishing.
In addition to these activities, Sanibel Island and Captiva offer several family-friendly accommodations, restaurants, and shopping options. The islands have plenty of places to stay, including beachfront resorts, hotels, and vacation rentals, ensuring that families of all sizes and budgets can find the perfect place to stay.
Moreover, Sanibel Island and Captiva are among the best Florida beaches for families due to their family-friendly atmosphere, calm waters, and wide range of activities for all ages. Whether you're looking to explore nature, enjoy thrilling water-based activities, or relax on the beach, there's something for everyone in Sanibel Island and Captiva. So, if you're planning a family beach vacation in Florida, make sure to add Sanibel Island and Captiva to your list.